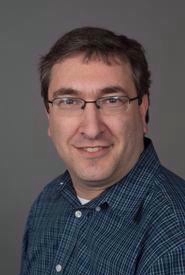 Ari B Finkelstein
Assistant Professor, Judaic Studies, Judaic Studies
3510 French Hall
Professor Finkelstein is a historian of Jews and Judaism in the Greco-Roman world. His main research focuses on the use and function of Jews and Judaism in the works of Christians and pagans in Late Antiquity. His current book project, provisionally titled "Emperor Julian and the Jews: the Use of Jews in the Making of a Pagan Empire", based on his doctoral dissertation, examines how Emperor Julian (361-363) triangulates Jews with Christians and pagans in order to produce a pagan empire and to delegitimize Christianity. He has also written on Pseudo-Philo and Ezekiel the Tragedian. Other academic interests include Greco-Roman history, Greco-Roman thought and law, early Christianity, biblical reception, post-colonial studies, and semiotics.  He also has two law degrees from McGill University.
Matthew A Kraus
Department Head, Associate Professor of Judaic Studies, Director of Hebrew Program, Judaic Studies
3428B French Hall
Professor Kraus studies the history of biblical interpretation and Judaism in Greek and Roman antiquity. Most recently, he is the author of Jewish, Christian, and Classical Exegetical Traditions in Jerome's Translation of the Book of Exodus:  Translation Technique and the Vulgate (Brill, 2017), "Rabbinic Traditions in Jerome's Translation of the Book of Numbers," Journal of Biblical Literature, and "Wisdom of Solomon" for the Jewish Annotated Apocrypha (forthcoming, Oxford University Press).  Editor of How Should Rabbinic Literature Be Read in the Modern World (2006 Gorgias Press), he has also published on Philo, the Gospel of John, and on the Old Latin version of the Bible. His courses include Women and the Bible, The Dead Sea Scrolls, History of Biblical Interpretation, Introduction to Judasim, Chanukah Through the Ages and Modern Hebrew.
John David Brolley
Instructor-Educator; Director of Undergraduate Studies, A&S English
245B McMicken Hall
John Brolley is an educator-instructor in the Department of Judaic Studies who specializes in Bible, demonology, creation myth, and theories of religion. He earned his B.A. in Music from Connecticut College, his M.Div. from Emory University, and his M.Phil. in Hebrew and Cognate Studies from Hebrew Union College. He has been teaching at UC since January of 1998.
Dana Gregory Griffith
Annual Adjunct Assistant Professor, Judaic Studies
"Dr. G" has a Ph.D. in English and Comparative Literature from UC. He teaches "Understanding Religious Intolerance," "Suffering and Death," "Buddhism: History and Thought," "Intro. to the Study of Religions," and Yoga in its Hindu Matrix" in the Religious Studies Certificate Program, the Departments of Judaic Studies, English, and Asian Studies. His main interests are sacred and religious literature, Southeast Asian Religions, Hinduism and Buddhism, religious tolerance and intolerance, and Western/American manifestations of Hindu Yoga and Buddhism. In addition to his academic education, he is a practicing Buddhist and has received teachings from Zen Master Keido Fukushima Roshi, The Fourteenth Dalai Lama, Geshe Kuten Lama, Geshe Kunchok, Venenrable Jamyang Lama, and Zasep Tulku Rinpoche.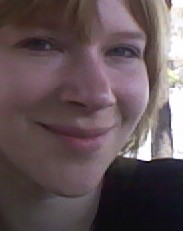 Katharine Polak
"Captain", Judaic Studies
Primary research interests: visual culture, popular culture, graphic novels and comics, post-colonial theory, ethnic and race theory, cultural studies, composition.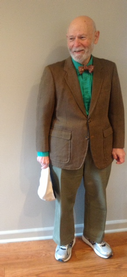 Michael S Porte
Professor Emeritus , Judaic Studies
3513 French Hall
Michael S. Porte specializes in communication, media, and film studies.  He has consulted with the U.S. Department of Labor, the Centers for Disease Control, GE, Proctor and Gamble, and Loews.  He currently teaches The Jew in American Film, Cinema Divinite:  Religion and the Bible in Film, Tai Chi, and Meditation.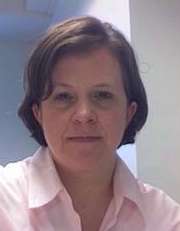 Shannon E Schaffer
Assistant Professor, Judaic Studies
Specializes in the religions of the Ancient Near East and Ancient Israel and teaches courses on the Hebrew Bible, Archaeology of the Near East and Jewish Studies.
Alley Elizabeth Schottenstein
Adjunct Assistant Professor, Judaic Studies
French Hall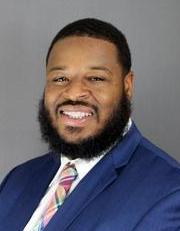 Sokoni Hughes
Program Manager - Cluster III, Judaic Studies
3428D French Hall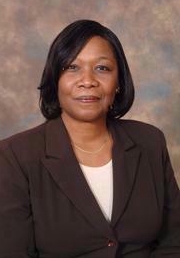 Evajean S O'Neal
Business Administrator, Judaic Studies
1210B Crosley Tower