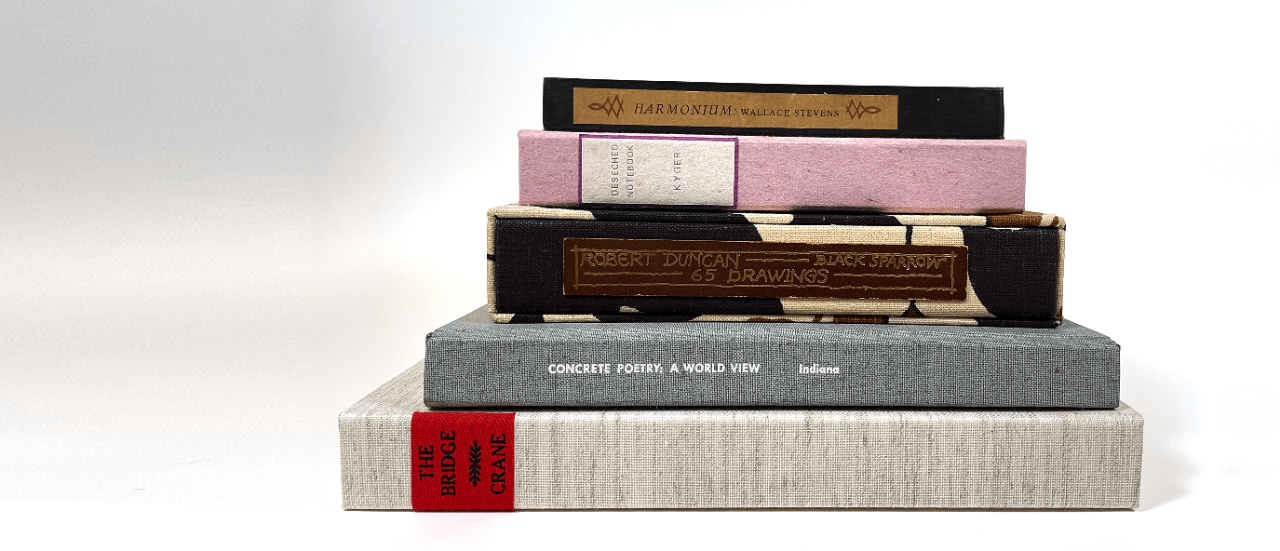 Elliston Poetry Collection
Established in 1946, Elliston Poetry Collection houses the University of Cincinnati's vast repository of twentieth-century and contemporary poetry, while also serving as an access point for the English Department's Community Engagement initiatives.
Among the tens of thousands of volumes the visitor will find rare and signed first editions, historic broadsides, printed ephemera, and archival recordings of visiting writers dating back to Robert Frost's first visit in 1951. The digital archive includes readings and lectures by those who have served as George Elliston Poet-in-Residence– Denise Levertov, John Ashbery, Louise Glück, Thom Gunn, C.D. Wright, and Jean Valentine among them. Other major figures, including Yusef Komunyakka, Czeslaw Milosz, Derek Walcott, Seamus Heaney, and Rita Dove, are represented, as are diverse prose writers and poets at various stages of their careers.
The Collection's home is the Elliston Poetry Room, one of the oldest such public reading rooms in the nation, located in Room 646 of Langsam Library on the University of Cincinnati's Main Campus. The room is open to the public on MTWF, from 1pm to 5pm.