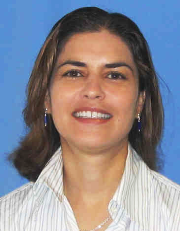 Marievee Santana
Assistant Professor-Adjunct, Psychology
LINDHALL
Marie-Vee Santana studies the cognitive and perceptual factors that affect consumers' choices and actions both at the store and in home use. Specific areas of interests are tactile and olfactive perception. She also teaches technical methods and psychophysics short courses.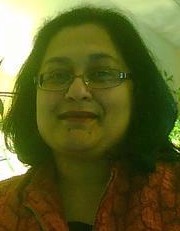 Debjani Sinha
Associate Professor - Adjunct & Private Practice, Psychologist, Psychology
ARTSCI
Debjani Sinha's clinical practice interests lie in cognitive behavior therapy, health and wellness, adult ADD, mood and anxiety disorders, industrial injuries, and recovery of function after traumatic brain injury and other neurological conditions.  She has been teaching a variety of courses including cognitive neuropsychology, brains on drugs, psychological testing and measurement, abnormal psychology, and child and adolescent development.  Dr. Sinha is currently a member of the OPA Ethics Comittee.  She is past President and Ethics Chair of the Cincinnati Academy of Professional Psychology.
Barbara J Walker
Psychology
Sport psychology is Barbara Walker's area of expertise.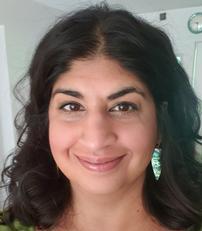 Meera Rastogi
Professor, CC Psychology
215 K CLER MCDONH
Meera Rastogi, PhD, MAAT, ATR-BC, CGP, is a licensed psychologist, board certified art therapist, certified group psychotherapist, and psychology professor at the University of Cincinnati, Clermont College. She teaches in the psychology program and directs the University's Pre-Art Therapy Certificate Program. Dr. Rastogi received the 2023 Faculty Award for Excellence in Teaching, the 2021 Faculty Excellence Award for Teaching Outside of the Classroom, and the 2019 Lucille Pederson Hardgrove Exemplary Educator Award from the National Alliance on Mental Illness of Southwest Ohio. In addition to teaching, Dr. Rastogi runs art therapy groups for people with movement disorders and multiple sclerosis at the University of Cincinnati Gardner Neuroscience Institute and sees individual clients. She has a secondary appointment with the Department of Neurology and Rehabilitation and is an affiliate of the UC Psychology Department.
HollyKristina Averette
Program Coordinator, Psychology
CLIFTCT
Nicole Teresa Hochstetler
Business Manager, Psychology
3215A CLIFTCT
Teresa A Voss
Grant Administrator 2, Psychology
3234A CLIFTCT