The George Elliston Poetry Fund has fostered the development of promising young poets and honored the achievement of established poets since 1951. Each year, through the Poet-in-Residence Program, a distinguished poet comes to campus to give public lectures and readings and conduct poetry seminars and workshops. The Elliston Fund also supports a lecture series that has recently brought such speakers as Nobel laureate Czeslaw Milosz, Adrienne Rich, Seamus Heaney, Derek Walcott, and Margaret Atwood to campus.
One of the best collections of contemporary poetry in the country—over 10,000 books, magazines, records, and tapes relating to 20th and 21st century poetry—is now housed in the Elliston Poetry Room, located in the Langsam Library. Students and faculty interested in modern poetry can also take advantage of reading space and listening facilities there, as well as frequent workshops and student poetry readings. An online digital audio archive of poetry readings and lectures recorded in the Elliston Poetry Room is currently being developed. Within the Department of English, the Elliston Fellowship supports the studies of outstanding doctoral students in the area of poetry.
2022 Elliston Poet-in-Residence Heid E. Erdrich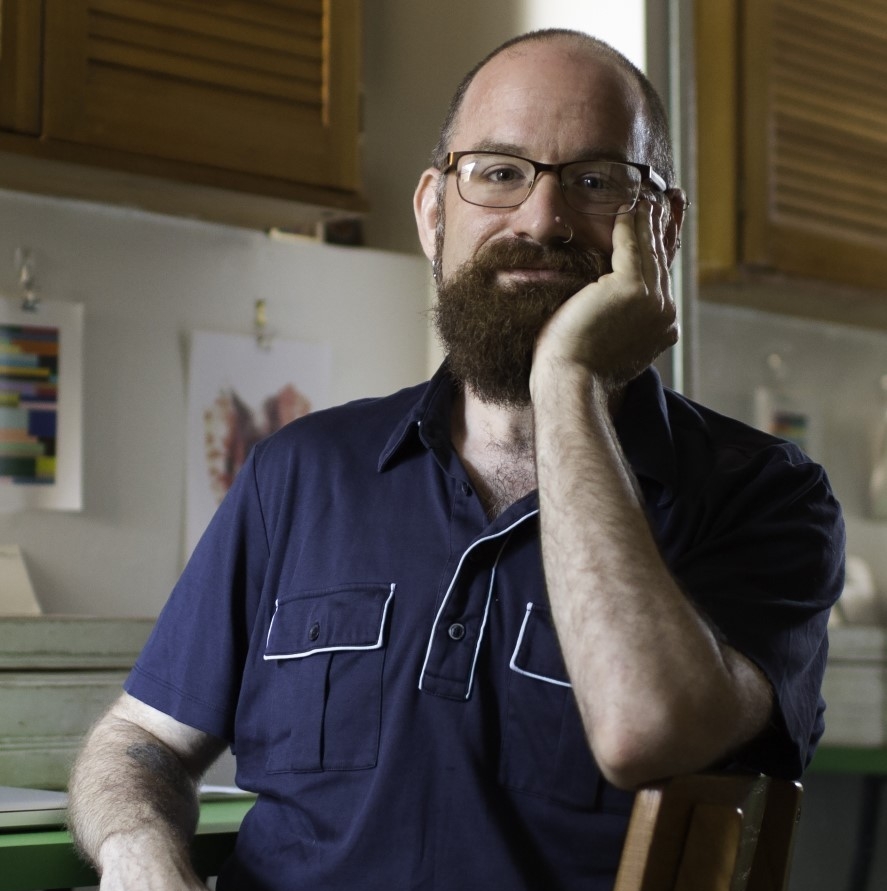 Heid E. Erdrich is the author of six collections of poetry. Her writing has won fellowships and awards from the National Poetry Series, Native Arts and Cultures Foundation, McKnight Foundation, Minnesota State Arts Board, Bush Foundation, Loft Literary Center, First People's Fund, and other honors. She has twice won a Minnesota Book Award for poetry. Heid edited the 2018 anthology New Poets of Native Nations from Graywolf Press which won an American Book Award. Her most recent poetry collection, Little Big Bully, won the Balcones Prize. Heid grew up in Wahpeton, North Dakota and is Ojibwe enrolled at Turtle Mountain.
Past Elliston Poets-in-Residence

| | |
| --- | --- |
| Year, Poet | Year, Poet |
| 2021 Tyehimba Jess   | 1985 Richard Howard |
| 2019 Mary Ruefle | 1984 Jean Valentine |
| 2018 Amit Majmudar | 1983 Johh Silkin |
| 2017 Denise Duhamel | 1982 Thom Gunn |
| 2016 Carl Phillips   | 1981 Carolyn Kizer |
| 2015 Mary Szybist   | 1980 Michael Harper |
| 2014 C. K. Williams | 1979 John Ashbery |
| 2013 Claudia Emerson | 1978 Louise Gluck |
| 2012 Terrance Hayes | 1977 Philip Levine |
| 2011 Albert Goldbarth | 1976 Gary Snyder |
| 2010 Alice Fulton   | 1975 William Stafford |
| 2009 Lynn Emanuel | 1974 Wendell Berry |
| 2008 John Koethe | 1973 Denise Levertov |
| 2007 David St. John | 1972 Robert Wallace |
| 2006 Molly Peacock | 1971 Louis Simpson |
| 2005 Carl Dennis | 1970 John Wain |
| 2004 C. D. Wright   | 1969 John Hollander |
| 2003 Linda Gregerson | 1968 David Wagoner |
| 2002 Henry Taylor | 1967 Donald Justice |
| 2001 Rodney Jones | 1966 Donald Hall |
| 2000 Jane Hirshfield | 1965 Denis Donoghue |
| 1999 Wyatt Prunty | 1964 Daniel Hoffman |
| 1998 Jay Wright | 1963 Donald Davie |
| 1997 Ellen Bryant Voigt | 1962 John Press |
| 1996 Dave Smith | 1961 Richard Eberhart |
| 1995 David Lehman  | 1960 David Daiches |
| 1994 Marilyn Nelson | 1959 Karl Shapiro |
| 1993 Heather McHugh | 1958 Randall Jarrell |
| 1992 John Haines | 1957 John Betjeman |
| 1991 Jane Flanders | 1956 Peter Viereck |
| 1990 Alfred Corn | 1955 Robert Frost |
| 1989 Marilyn Hacker | 1954 Robert Lowell   |
| 1988 Gary Soto | 1953 Stephen Spender |
| 1987 Mary Oliver | 1952 John Berryman |
| 1986 Marge Piercy | 1951 Robert P. Tristam Coffin |