Are you interested in becoming more involved in UC's Geography deparment?
Become a member of GeoCats!
GeoCats is the official student organization of the Department of Geography designed to fascilitate social, educational, and service opportunities for Geography majors, minors, and friends.
Current Officers:
President - Randa Kachef
Vice President - Alex Brennann
Treasurer - Patrick Short
Secretary - Minxuan Lan
Participating in GeoCats gives undergraduate students an opportunity to interact closely with faculty and graduate students through a number of social and departmental functions, like GIS Day and Earth Day celebrations, throughout the academic year. For more information, contact the undergraduate director: Dr. Robert South.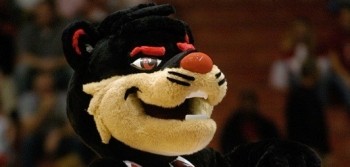 All friends of the department are welcome to join us each year for the following events:
GIS Day - an international forum for users of geographic information systems (GIS) technology to demonstrate real-world applications that are making a difference in our society. (www.GISDay.com)
Earth Day - a celebration of our environment and an exploration of contemporary issues impacting our planet. (www.earthday.org)
Fall Mixer - start off the academic year right by joining faculty, grad students, and other undergraduates in a relaxed setting for pizza and soda.
Fall Picnic - this annual event happens at a local park, where department members take a break from the semester grind and grill some good eats.
Fenneman Banquet - a spring-time banquet for undergraduates, graduate students, faculty, and friends of the department. In addition to a tasty meal, departmental awards are presented at this function.