The faculty listing for the Department of Asian, East European, and German Studies is below. Please click their name to be taken to a description of the nature of their work, research areas, teaching, and more.
Megan Boyd
Asst Professor, German Studies
728E Old Chemistry Building
Megan Boyd primarily examines female audiences' relationship to comedy in film and media. Her research areas more generally encompass film humor, American silent cinema, theater, genre classification and feminine taste cultures. She is currently completing a book project, The Rise of Feature Comedy: Female Audiences and American Film Humor, which asserts that female patrons profoundly shaped the development of feature-length comedy in 1910s American cinema. Her peer-reviewed work has appeared in Journal of Cinema and Media Studies, Film History and Early Popular Visual Culture. 
Noriko Fujioka-Ito
Professor-Educator and Director of Japanese Language and Culture Program , German Studies
737 Old Chemistry Building
Noriko Fujioka-Ito earned Ph. D. and MA degrees majoring in Foreign and Second Language Education with Japanese Linguistics and Educational Research minors from the Ohio State University.  She has been teaching and coordinating Japanese language courses at the University of Cincinnati.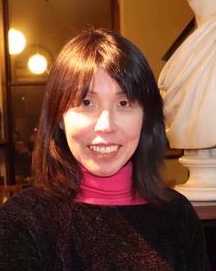 Michiko Araki
Adjunct Instructor, German Studies
740 Old Chemistry Building
Hung Chun Hu
Instructor - Adj, German Studies
Old Chemistry Building
Emiko Kuisel
German Studies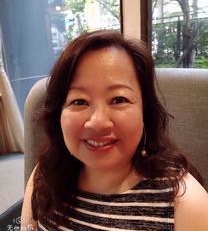 Jade Yuh-Hwan Lin
Adjunct Instructor, German Studies
726A Old Chemistry Building
Jade Yuhhwan Lin is an adjunct faculty teaching modern Chinese language and culture at the University of Cincinnati. She is also a member and regional coordinator of Ohio Association of Teachers of Chinese where she participates and organizes annual workshops with fellow Chinese teachers for professional developments. She teaches different levels of the target language including AP courses. She started the Chinese program at St. Xavier High School and taught there for many years. She also volunteered being a guide and chaperone to groups of students visiting China, working on the sister cities high school students exchange programs to Taiwan, served as a medical interpreter at Children's Hospital and others. Her teaching pedagogy is using interactive instructional models to engage student learning, and using the tools. A of technology to help them become a lifelong learner and to reach their highest potential. 
Junko Markovic
Adjunct Instructor, German Studies
726C Old Chemistry Building
Akiko Marui
Instructor - Adjunct, German Studies
740 Old Chemistry Building
Petersen Williams Niehoff
Adjunct Assistant Professor, German Studies
Old Chemistry Building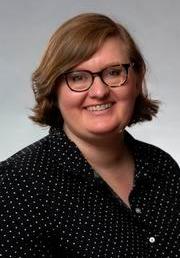 Katherine Hope Paul
Instructor - Adj, German Studies
Old Chemistry Building
Katherine earned her Bachelor of Arts in Spanish and German from Northern Kentucky University in December 2011. After completing her Master's at UC in Spring 2014, she accepted a scholarship from the Verband der Deutsch-Amerikanischen Clubs, e.V. (VDAC) and studied at the Universität Bielefeld under Prof. Dr. Walter Erhart. She returned to UC in Fall 2015 as a Ph.D. student, achieving candidacy in April 2016. She received a Charles Phelps Taft Research Center Dissertation Fellowship for the year of 2017-18 and was awarded a Fulbright Graduate Research Fellowship for 2018-2019, where she researched in Berlin at the Bertolt-Brecht-Archiv. Her dissertation project examines Robert Wilson's Faust I+II and the Faust legend.

During her tenure at UC, she has served as President (2016-2018), Secretary (2015-2016), and Vice President (2013-2014) of the German Graduate Student Association (GGSA). She coordinated in 2014 as well co-coordinated the annual German Day event in 2013, 2017, and 2018. She co-coordinated the 20th (2015) and coordinated the 21st (2016) Focus on German Studies Conference, and served as Co-Editor of the Focus on German Studies graduate student journal for its 23rd volume (Fall 2018) and as Editor-in-Chief of the 24th volume (Fall 2018). 

Her academic interests include German literature and drama since the 16th century, Theatre Studies, German-American Studies, Spanish Language and Cultural Studies, Music History and Theory, and Film and Media Studies.
Jacob William Somerlot
Instructor - Adj, German Studies
Old Chemistry Building
Tomoko Tsuzuki-Deboer
Instructor - Adjunct, German Studies
740 Old Chemistry Building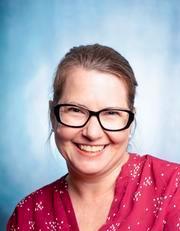 Valerie A. Weinstein
Professor of Women's, Gender, and Sexuality Studies and Niehoff Professor of Film and Media Studies, A&S Women's Studies
3314 French Hall
Valerie Weinstein earned her PhD in German Studies with a concentration in Feminist, Gender, and Sexuality Studies from Cornell University in 2000. She came to UC in 2012 after having served on the faculty at Williams College, University of Nevada, Reno, and Tulane University. She teaches a variety of undergraduate and graduate courses, from Feminist Theory to Nazi Cinema. Prof. Weinstein is the author of Antisemitism in Film Comedy in Nazi Germany (Indiana University Press, 2019) and co-editor, with Barbara Hales and Mihaela Petrescu, of Continuity and Crisis in German Cinema 1928-1936  (Camden House, 2016) and, with Barbara Hales, of Rethinking Jewishness in Weimar Cinema (Berghahn Books, 2021). Weinstein has authored refereed articles and book chapters on gender, sexuality, and Jewishness in German film between the two world wars, and on other topics ranging from early twentieth-century anthropological film footage to Turkish-German literature, to music videos by the heavy metal band Rammstein.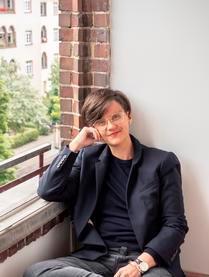 Svea Suzanne Braeunert
DAAD Visiting Associate Professor, A&S German Studies
728D Old Chemistry Building