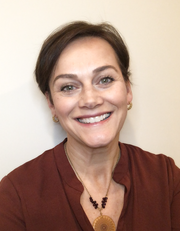 Stephanie Ellis
Program Director, Center for Cyber Strategy and Policy, A&S School of Public and International A
320 DIGITFUT
Stephanie Ellis works for the Ohio Cyber Range Institute by supporting the Center for Cyber Strategy and Policy in the School of Public and International Affairs.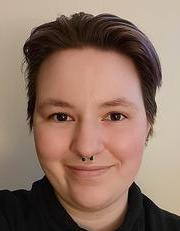 Levi Morgan
Graduate Program Coordinator, A&S Advising
2433 French Hall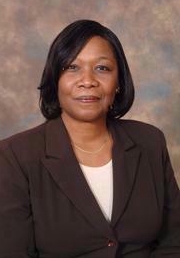 Evajean S O'Neal
Business Administrator, Political Science
1210B Crosley Tower
Bethany Stollar
Program Coordinator - Undergraduate, A&S School of Public and International A
1109 Crosley Tower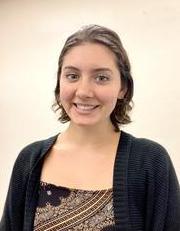 Christina Szigety
Program Coordinator, Acad Aff Univ Honors Scholars Program
702C Swift Hall
Christina Szigety is a Program Coordinator for Cluster 3 of the College of Arts & Sciences with primary support for the School of Public and International Affairs.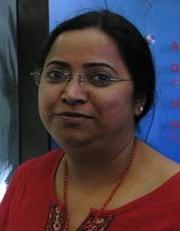 Manisha Sinha
Adjunct Assistant Professor, A&S SPIA Adjuncts
1222 Crosley Tower
Manisha Sinha, Ph.D. teaches courses on international relations and international political economy. She earned her degree from the Jawaharlal Nehru University, New Delhi, where her research explored the relevance of the most-favored-nation and non-discrimination rules of the World Trade Organization and their central position in the contemporary multilateral trading system. Her research focuses on issues related to international trade, globalization and global governance. She is also interested in the politics and economics of inter-state relations and the role of international organizations in shaping such relations.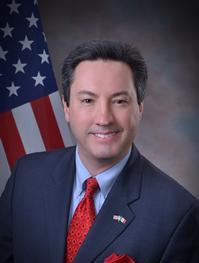 David Michael Zimov
Assoc Professor - Adj, A&S SPIA Adjuncts
Crosley Tower
David M. Zimov, Ph.D. 

David served the people of the United States as a career Senior Foreign Service Officer at the U.S. Department of State from 1997-2019, and he now provides advice and training to governments, companies, and individuals around the world.  He is also an Adjunct Professor of international relations at the University of Cincinnati.  

David served as U.S. Consul General in Mexico, on the staff of the National Security Council under President George W. Bush/and Intelligence Officer in the White House Situation Room, as Counselor for Economic Affairs at the U.S. Embassy in Rome, Coordinator for Counterterrorism for Africa, deputy Political Counselor in Bogota Colombia, Director of Policy Planning for the Western Hemisphere, Political Military Affairs Officer in Panama, and Consular Officer in Colombia.   He is the reicpient of numeous Superior Honor and other awards from the U.S. and other governments.   

David also worked in international business for a leading security corporation, and has been a visiting professor and lecturer at numerous universities, military acadamies, and war colleges.   He holds a Bachelor's Degree in finance from the University of Cincinnati, a Master's Degree from the University of Alabama, and  Ph.D. from the London School of Economics and Political Science of the University of London.  He speaks Spanish and Italian.
Jane Anderson
Adjunct Associate Professor, Political Science, Political Science
Barbara A Bardes
Political Science
Barbara Bardes specializes in American government, politics, and public policy analysis. She received her Ph.D. in political science from the University of Cincinnati. While teaching at Loyola University of Chicago, Professor Bardes was a founding member of the committee responsible for developing an academic program in women's studies. With Professor Suzanne Gossett, she developed a team-taught interdisciplinary course examining American women's struggles for political power as debated in nineteenth-century literature; their collaboration resulted in the book, Declarations of Independence: Women and Political Power in Nineteenth Century American Fiction (1990). She is active in numerous professional associations, including the Women's Caucus for Political Science. While serving as Dean of Raymond Walters College, Professor Bardes continues to engage in research and publication in political science. Areas of current research specialization include public opinion, attitudes toward foreign policy issues, and women in American politics. A new edition of her co-authored text American Government and Politics Today was published in 1997.
Stephen E Bennett
Emeritus Faculty, Political Science
Alan E Bent
Political Science
Han-Kyo Kim
Emeritus Faculty, Political Science
Abraham H Miller
Emeritus Faculty, Political Science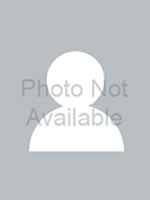 Dennis C Oneill
Political Science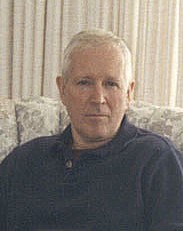 James A. Stever
Professor, Political Science
Professor James A. Stever is widely published in professional journals. He is currently developing intergovernmental management models to combat terrorism. Stever is a member of two editorial boards: International Journal of Public Administration, and International Journal of Organizational Theory and Behavior. In addition to journal articles, he has published four books. These books are: Diversity and Order in State and Local Politics (University of South Carolina Press, 1980); Administering the New Federalism (Westview, 1986); The End of Public Administration, (Transnational Publishers, 1988); The Path to Organizational Skepticism, (Chatelaine Press, 2000). He was awarded the Laverne Burchfield Award for the Best Book Review in Public Administration Review in 1995 and 2002.
Norman C Thomas
Emeritus Faculty, Political Science
Howard B Tolley
Professor Emeritus of Political Science Adjunct Professor of Law, Political Science
American Arbitration Association, Labor Arbitrator
Ohio State Employment Relations Board (SERB), Roster of Neutrals, Fact Finder, Conciliator
Alfred J Tuchfarber
Professor, Political Science
R Eric Weise
Emeritus Faculty, Political Science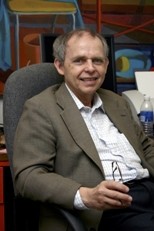 Joel D Wolfe
Professor, Political Science