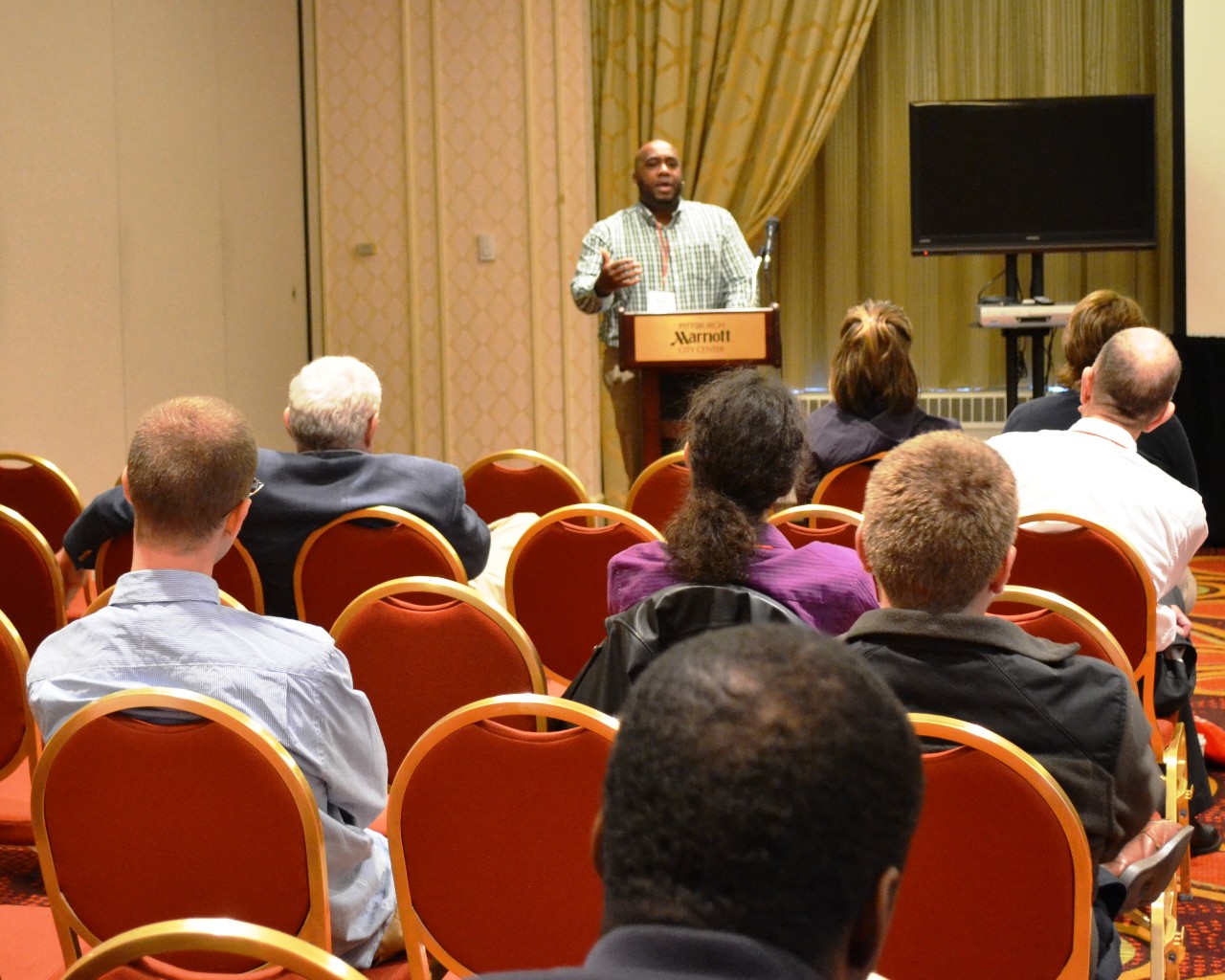 We specialize in the study of social inequality. More specifically, our faculty focus on community and urban sociology, health and medicine, race and ethnicity, and gender. We encourage prospective graduate students interested in these issues to join us! Our urban location and proximity to six major hospitals make UC an ideal place to study urban and health issues, and Sociologists for Women in Society have consistently awarded us their seal of approval for gender scholarship.
The intellectual hub of the department is the Kunz Center for Social Research, an endowed center located within and designated to support the research mission of the department. It provides research funding for faculty and graduate students, and provides an intellectual commons for faculty and students across the university with research interests in urban and race, family and gender, and health issues.
Sorrels, Katherine, Vanessa Carbonell, Danielle Bessett, Lora Anderson, Edward Wallace, and Michelle L. McGowan, editors. 2023. Ohio Under COVID. University of Michigan Press.
Casanova, Erynn Masi. 2022. La desigualdad a domicilio: El trabajo remunerado del hogar en el Ecuador contemporáneo. FLACSO Ecuador.
Casanova, Erynn Masi. 2019. Dust and Dignity: Domestic Employment in Contemporary Ecuador.
Rajack-Talley, Theresa and Derrick R. Brooms (eds.). 2018. Living Racism: Through the Barrel of the Book. Lexington Books. 
Danielle Bessett, article: Field, Meredith P.; Hillary Gyuras; Danielle Bessett; Meredith J. Pensak; Alison H. Norris; Michelle L. McGowan. "Ohio Abortion Regulations and Ethical Dilemmas for Obstetrician–Gynecologists." Obstetrics & Gynecology. 
Jeff Timberlake, article (with former UC Sociology PhD student): Pearson, Roderick L. Jr. and Jeffrey M. Timberlake. 2022. "Effects of Police Violence on Citizen Calls for Service: The Killing of Samuel DuBose in Cincinnati, Ohio." Forthcoming in Race, Ethnicity, and the City.
Carlton-Ford, Steve, Katherine A. Durante, T. David Evans, Ciera Graham. 2019. "Guns and Butter: Child Mortality and the Mediators of Militarization." Armed Forces & Society 45(1):177-197. Available online March 11, 2018 doi.org/10.1177/0095327X18758288
Linders, Annulla. 2018. "The 2018 NCSA presidential address: the audience of executions." Sociological Focus.
Timberlake, Jeffrey M. 2018. "Accounting for Preferences and Demography: Estimates of Residential Segregation with Minimum Segregation Measures." Social Sciences 7:1-20.
Bessett, Danielle and Stef Murawsky. 2018. "'I guess I do have to take back what I said before, about television': pregnant women's understandings and use of televisual representations of childbearing."Sociology of Health & Illness 40(3): 478-493.
Bessett, Danielle and Stef Murawsky. 2018. "As Seen on TV: Women's Perceptions of Television's Effects on Pregnancy and Birth Knowledge." Sociology of Health & Illness 40(3).
Erynn Casanova: elected President of the Ecuadorian Studies Section of the LAtin American Studies Association (LASA).
Annulla Linders: President of the North Central Sociological Association (2017-2018), Editor of Sociological Focus, and Co-Editor (with Earl Wright II) of Social Problems starting in June 2018
Earl Wright II: Co-Editor (with Annulla Linders) of Social Problems starting in June 2018