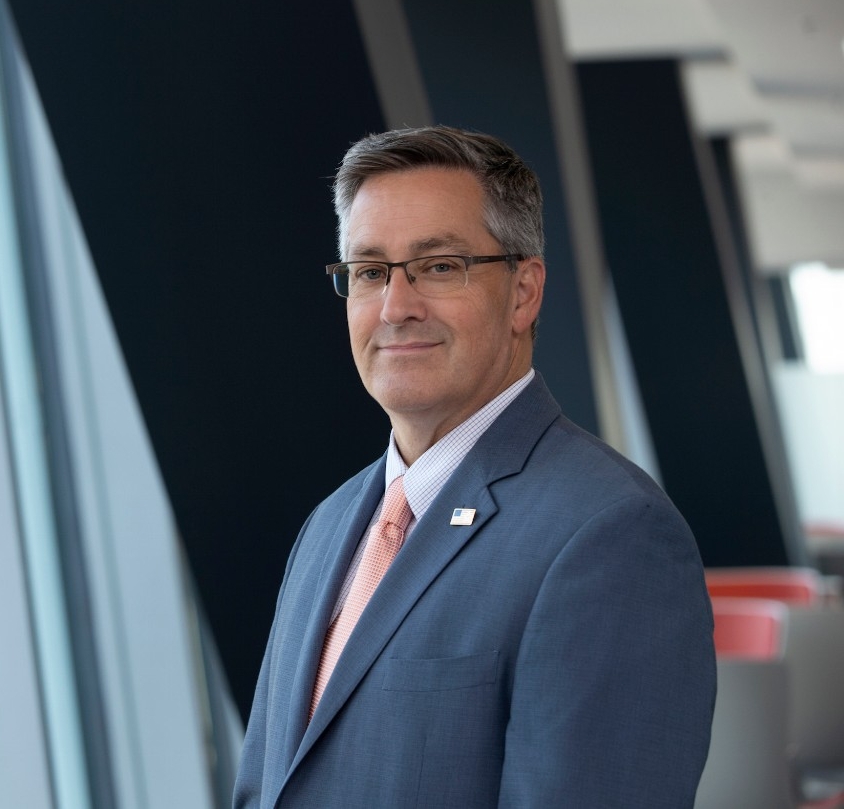 A Message from the SPIA Director, Professor Richard Harknett
Dear SPIA Alumni and Friends,
First, let me wish you all the best for 2023. Here at your School of Public and International Affairs, we are anticipating big things that will enable us to support student success and deliver the translation of theory to action that is at the heart of our mission. In this winter newsletter, we are taking a moment to introduce you to some of the outstanding academic work of our faculty that fuels both our classroom experience and the public impact beyond the classroom we are making. Take a look at our full faculty list to catch-up with some faculty you might remember and introduce yourselves to our new colleagues, and our media highlights page to keep up.
Your SPIA faculty have been incredibly active. In the past year we have published 40 articles and essays, 7 book chapters and 3 books. We have received 15 grants to support research and students to the tune of $6 million. Our work has led to invited lectures and presentations around the world (102) and media appearance (189). Importantly, this is not just about quantity of effort, but high-level quality that is recognized with 7 faculty receiving prestigious awards. These included Andrew Lewis winning the Dolly Cohen Award for Teaching Excellence (highest award at UC), Alex Thurston winning the national Morken Award for the best book published in Religion and Politics (we have 3 other faculty who have won this award—a little known fact that we have an incredible group of writers in the area of religion and politics!), and Rebecca Sanders and Laura Jenkins, who co-authored a Best Paper Award from the American Political Science Association.
Importantly, we would like to hear from you on your accomplishments and your interest in perhaps engaging with our students about your professional experience. Update us through this form. Thanks for taking the time to engage with our newsletter.
All the best,
Richard J. Harknett, PhD, Professor and Director of SPIA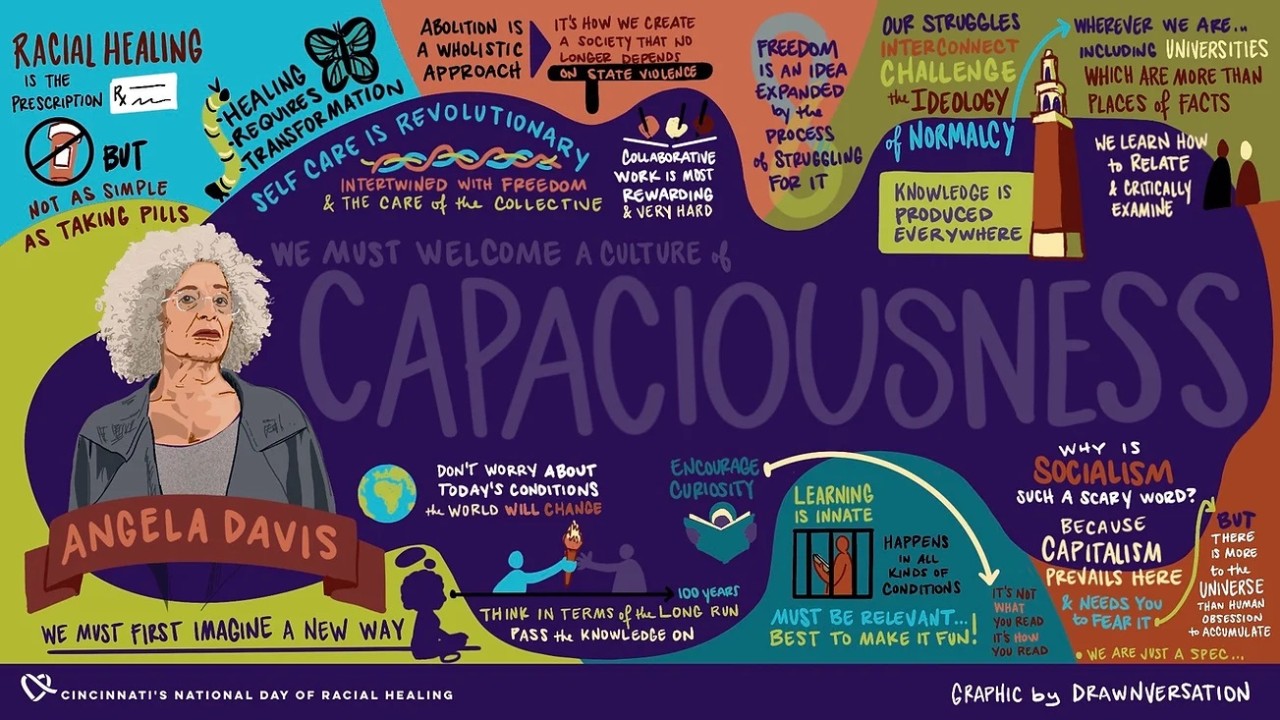 Cincinnati's National Day of Racial Healing
As many of you know, SPIA houses two important Centers that help it accomplish its mission of bringing the theoretical and academic insights we gain to the broader community: the Center for Cyber Strategy and The Center for Truth, Racial Healing, and Transformation (CTRHT). The CTRHT is rooted in the Racial Healing framework developed by Dr. Gail Christopher and implemented throughout the country by the Kellogg Foundation and the AAC&U. SPIA is proud to host one of a growing number of campus TRHT Centers (now over 70).
One of the signature events for our Center every year is the celebration of the National Day of Racial Healing on the Tuesday after Martin Luther King Jr. Day. This year the Center – with its long standing partner, All-in-Cincinnati – hosted Cincinnati's 3rd Annual National Day of Racial Healing. Our theme for the year was "From Ally to Advocate." Especially exciting was that, for the first time, we were able to add in-person programing to our event.
The day began with several live, remote panels covering topics including closing home-ownership inequalities, increasing equity in banking, addressing inequalities in maternal health, and finding new or alternative ways to be an advocate for racial healing and equality. Panelists included Cincinnati City Council Members, representatives from local banks like Fifth-Third, members of the local community, and local advocates. The remote session concluded with a moderated "fireside chat" with the legendary Civil Rights Leader Dr. Angela Davis!
At 5pm, our in-person festivities began at the Greater Cincinnati Foundation's Sawyer Point Headquarters. We enjoyed a happy hour – which included an official proclamation from the Mayor's office declaring January 17th 2023 to be Cincinnati's National Day of Racial Healing. We then transitioned into in-person racial healing circles organized and led by Center personnel. Afterwards, we enjoyed a dance performance, live songs, and capped it all with an enlightening keynote from Anna Gifty Opoku-Agyeman, a rising scholar and founder of the non-profit "The Sadie Collective."
It was a full but fulfilling day! Over 600 participants attended virtually, with an average attendance per session of well over 200. Our in person events attracted roughly 100 people. All in all, a very successful day for SPIA and the Center! If you would like to hear more about the National Day of Racial Healing, or the work we are doing at the Center for Truth, Racial Healing and Transformation at UC, don't hesitate to contact Dr. Will Umphres at: umphrewm@uc.edu.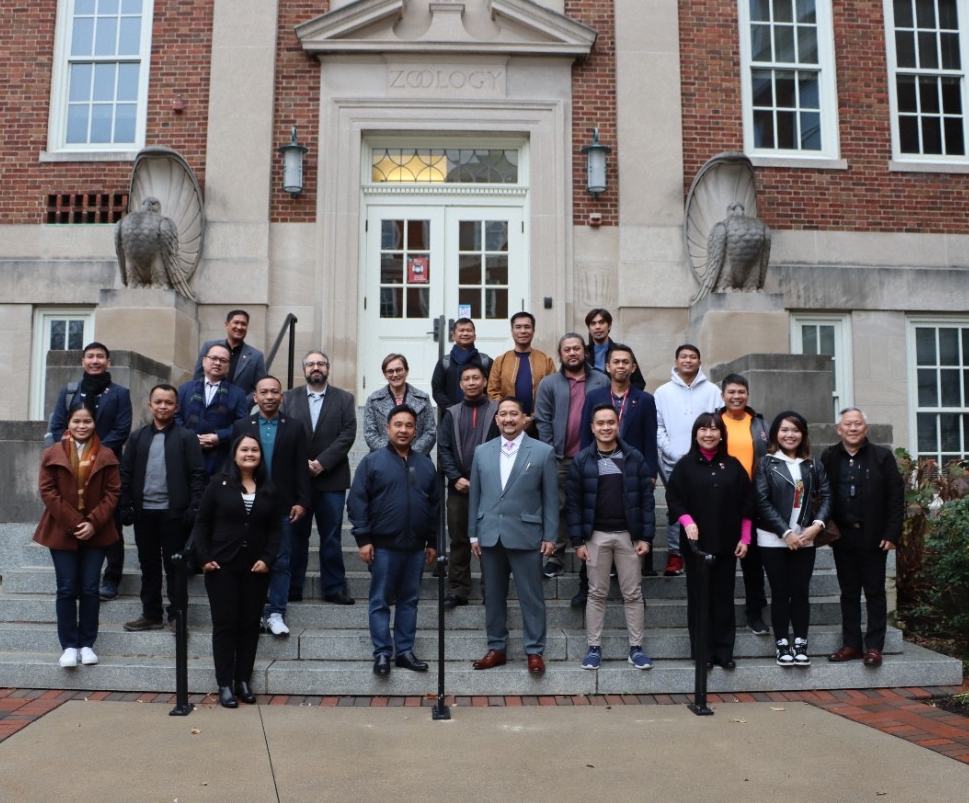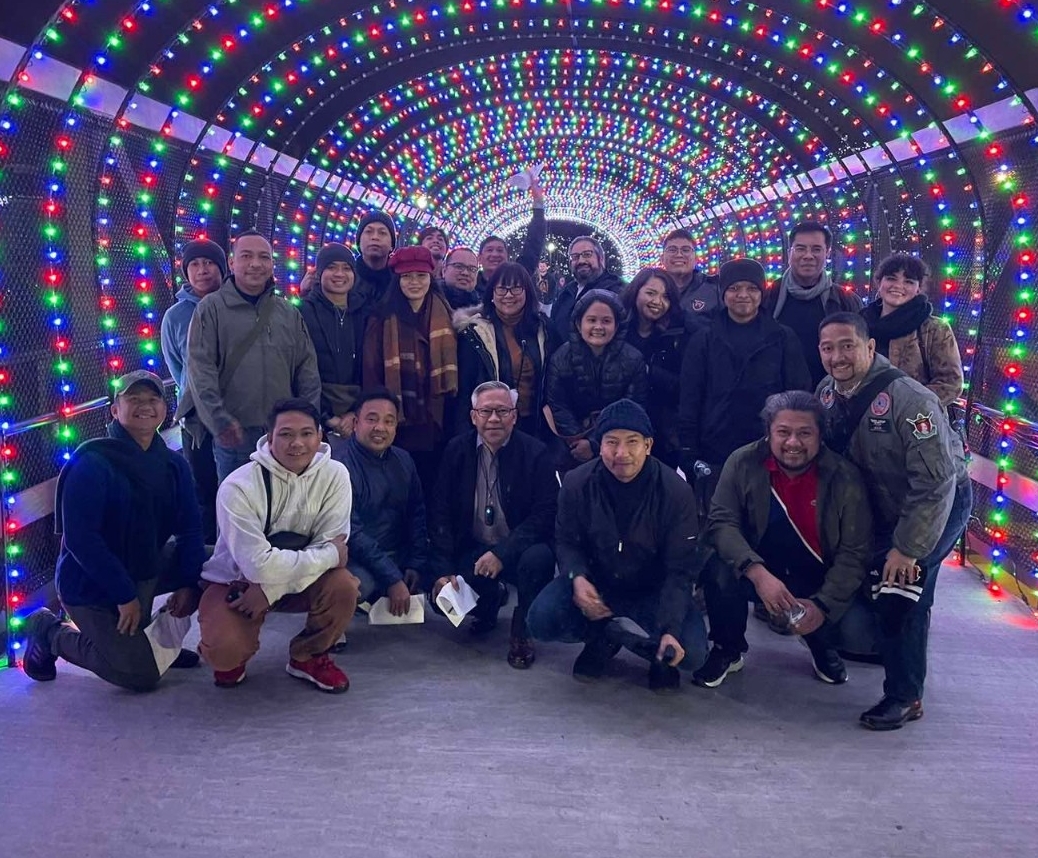 SPIA Collaboration with the Philippine Commission on Higher Education
During 2022, SPIA pioneered a collaborative program with the Philippine Commission on Higher Education (CHED) to advance international cybersecurity through educational engagement.  Information communication technologies have become essential to modern society, but they have also created new vulnerabilities that malicious actors have been quick to exploit.  The challenges of cyber insecurity cannot be overcome in isolation, and building effective partnerships is a critical step towards achieving a digitally secure world. UC's program with the Philippines is emblematic of this process.  The Philippines is one of the oldest allies of the United States and a critical link in the Indo-Pacific region.  Unfortunately, the Philippines also suffers from a high degree of digital insecurity and has a history of major cyber incidents. The Defending the Digital Nation Initiative (DDNI) built on Dr. Gregory Winger's work on the U.S.-Philippine alliance.  The DDNI served as a follow-on activity to a virtual workshop that UC hosted with the U.S.-Embassy in Manila in 2021 on interdisciplinary approaches in cyber education. The program consisted of a cyber strategist speaker series held during the summer of 2022 as well as an interdisciplinary training program launched in November 2022.  An initial cohort of 23 Philippine cyber defense practitioners were selected to participate in the hybrid program that entailed online bootcamps in preparation for CompTIA certification in Networking+ and Security+ as well as an in-person learning.  Specifically, in December, the participants travelled to Cincinnati where they attended a week-long program on cyber strategy & policy. This included modules on cyber conflict, persistent engagement, cyber law, as well as a cyber crisis simulation.  
SPIA Faculty Research Highlights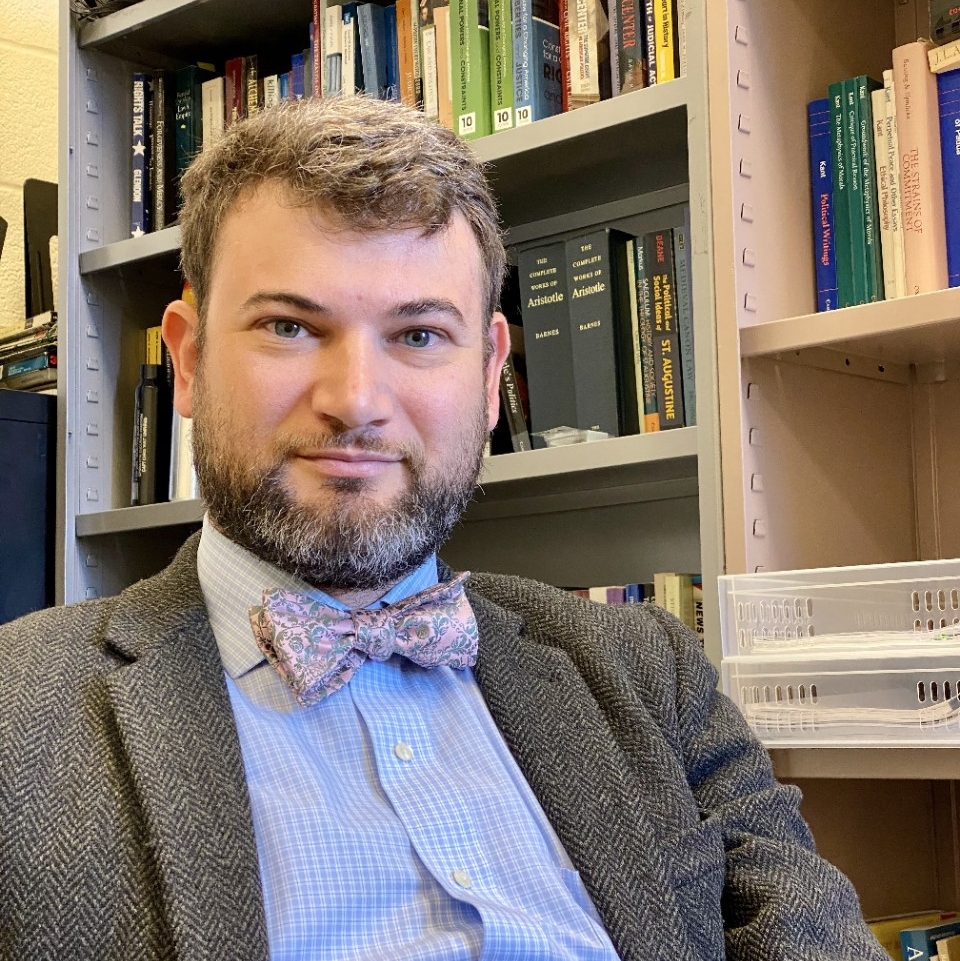 Dr. Will Umphres
"My research is focused on outlining the principles of deliberation that make possible engaging deep disagreement while remaining committed to a shared project of government.
Each class is an opportunity to model and practice deliberative norms. We engage fundamental, yet challenging, ideas and ideals as a group. By encouraging students to think about the classroom, and their participation in it, as a practice of citizenship, I help them to develop the skills and virtues necessary to be better citizens of UC, Cincinnati, and the world."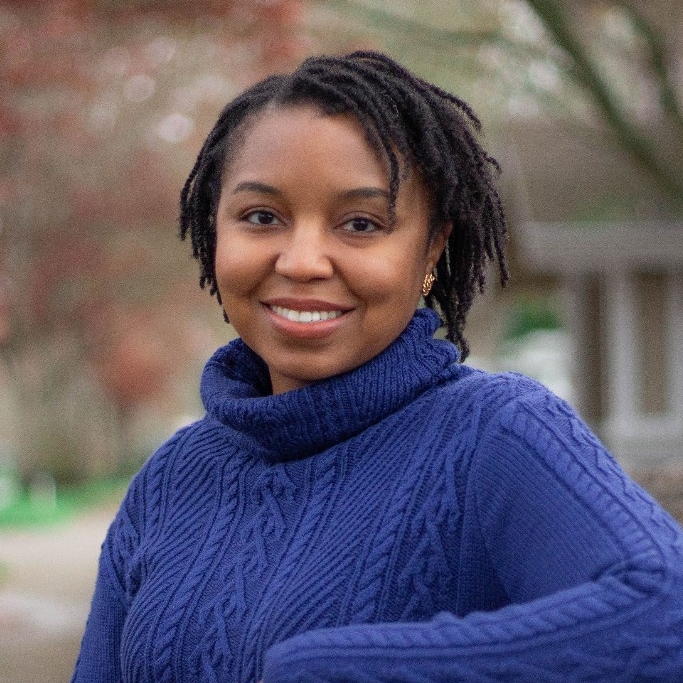 Dr. Lauren Forbes
"My research is situated at the intersection of urban political economy, racial justice and healing, and global food systems. Generally, my research involves interviews and survey data collection, particularly with local food systems actors and local farmers.
In one of my classes last semester, we were working with the community coalition around ways to address trauma in Cincinnati. My students were engaged in projects to develop policy recommendations for how trauma-informed policy making can be integrated into the city of Cincinnati's administration."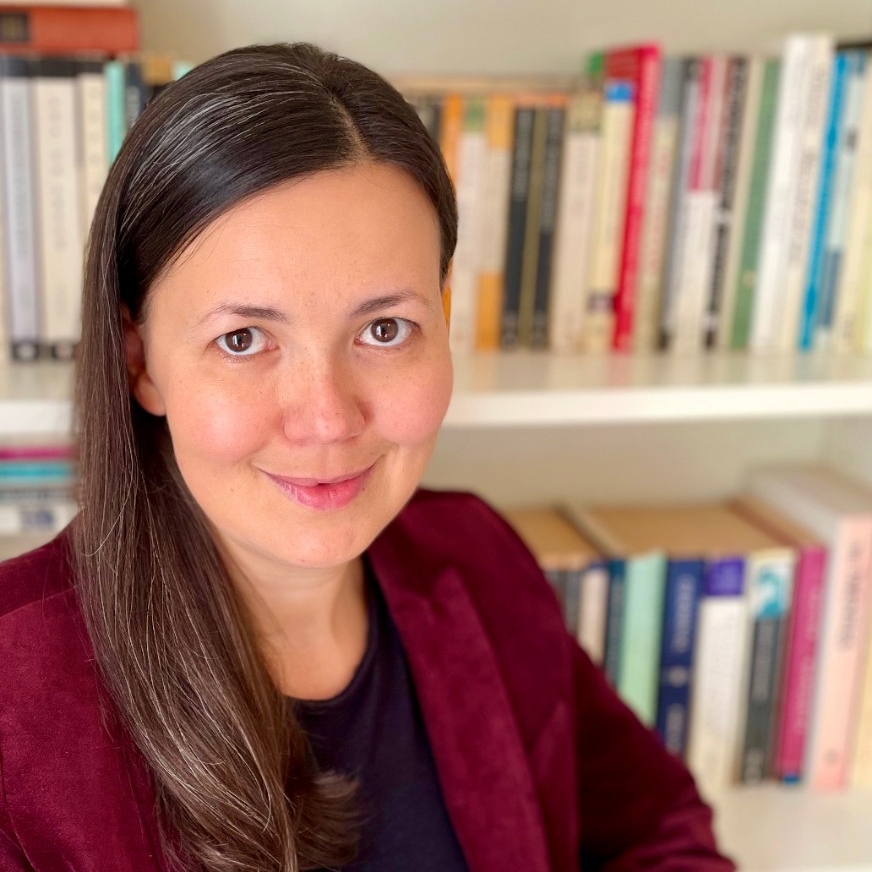 Dr. Rebecca Sanders
"I'm conducting multiple concurrent research projects that examine how human rights advance and retreat, and the ways in which our national and international laws are sufficient and insufficient for promoting respect for human rights. 
Much of the work I do is ripped from the headlines; I am trying to make sense of new developments in light of what we know about democracy, authoritarianism, social movements, international law, and so on. We need to look at what is happening in front of us, but also contextualize it in this broad wealth of knowlege we have as scholars. This semester I am teaching a class on facism. We read about historical cases and theories, then we turn to the current day and discuss if we see echoes of the past in today's news."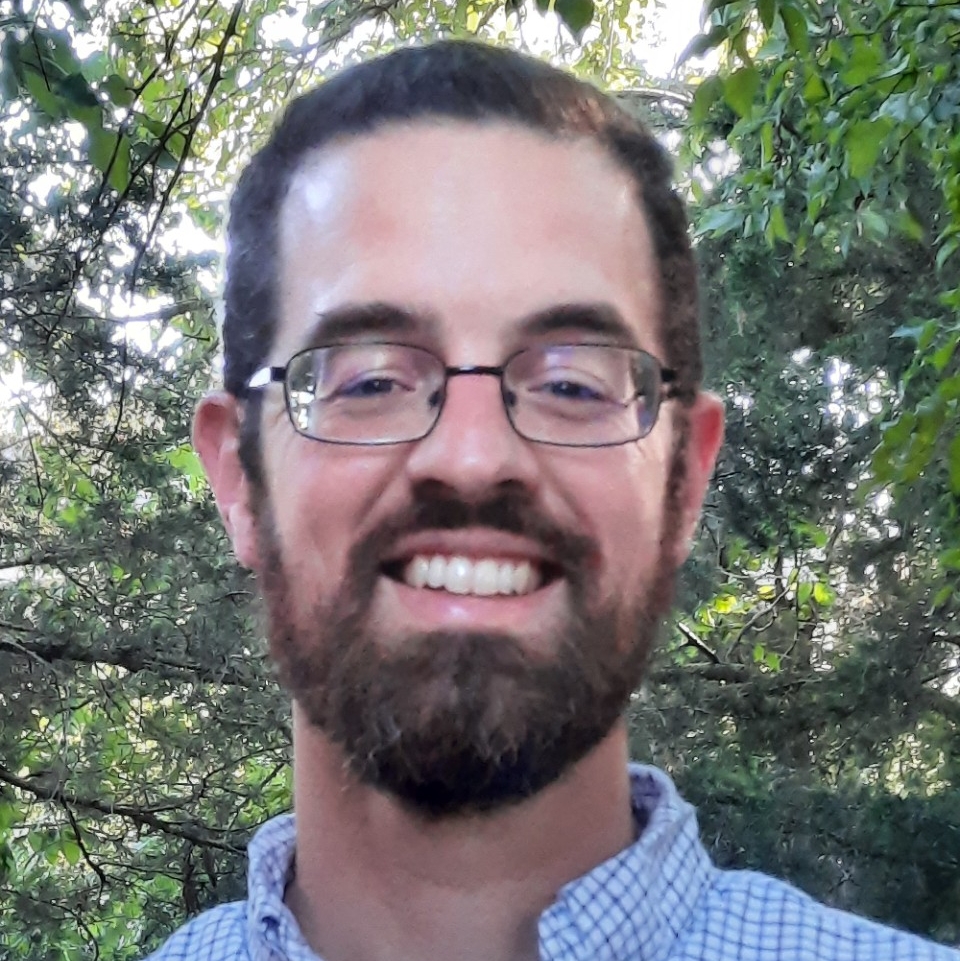 Dr. Alex Thurston
"My work has revolved around religion and politics in West Africa and North Africa, both violent and nonviolent movements, states and their relationships with scholars and other religious movements. My current research is about the politics of Islamic law in Northwest Africa. I'm looking at how traditional scholars are reacting to other Islamic movements, how they're reacting to states, and how states are trying to co-opt a very longstanding school of law.
For a long time, since I was in graduate school, one stream of my work has been focused on policy rather than research. I run a blog called the Sahel blog which focuses on the Sahel region of West Africa. Through that, and through my other work, I've had lots of opportunities to interact with diplomats, military, and engage in different debates and discussions in the public arena."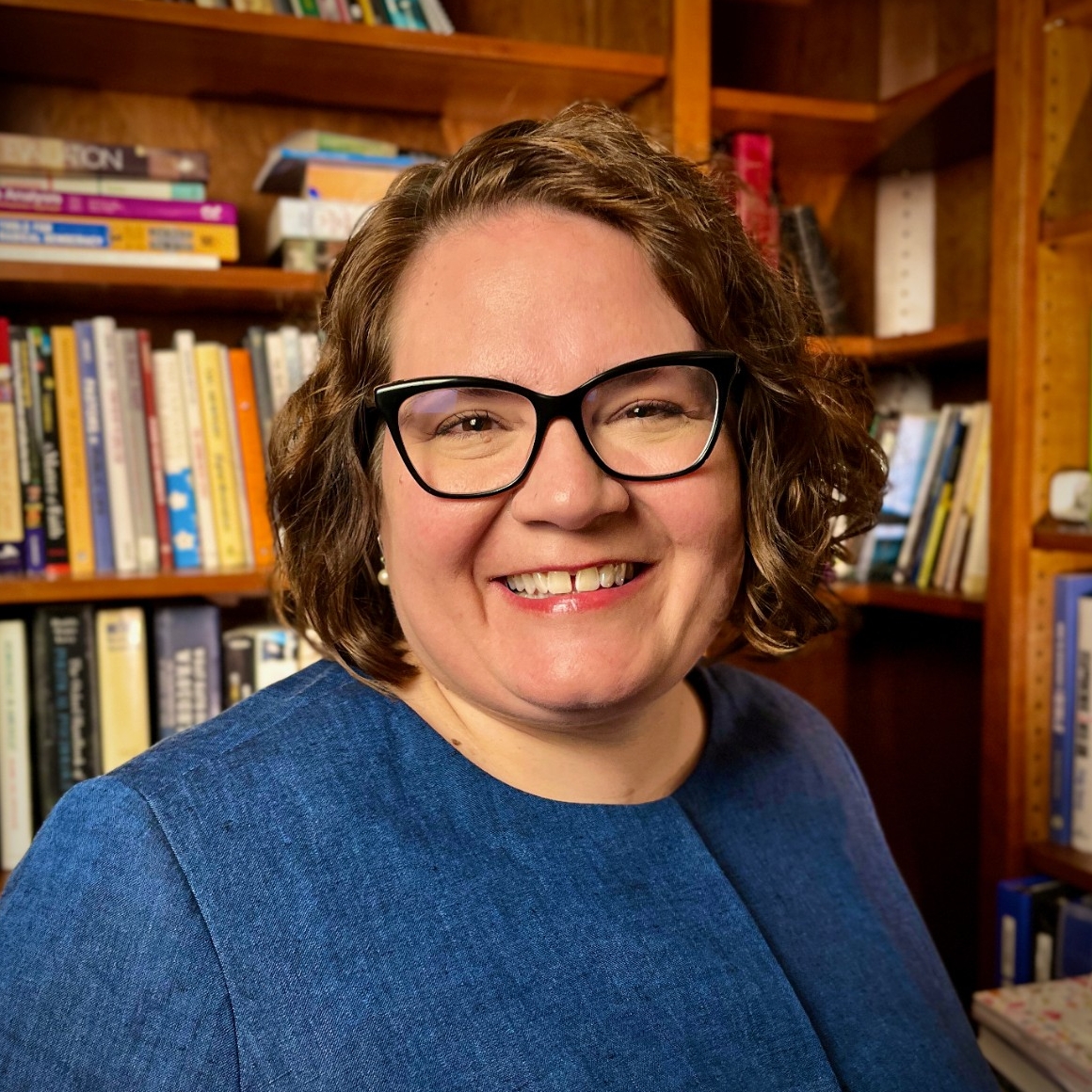 Dr. Kim Conger
"I'm currently studying the way Cincinnati Neighborhood Councils impact democratic decision making in the city. The goal of Neighborhood Councils is to increase citizen engagement with the city; I'm trying to find out how well that's working and how the city of Cincinnati can gain better and more representative input from residents. This particular project has helped me become acquainted with many local activists and administrators, providing a wealth of good examples and great guest speakers for my public administration courses."
Dr. Jeffrey Blevins
"My recent book examines how social justice movements take shape on social media, as well as how those movements can be vexed by disinformation campaigns and imposter accounts.
There is an open-access version of the book that provides access to the data sets used in the analyses. Students are able to conduct their own secondary analysis of this data."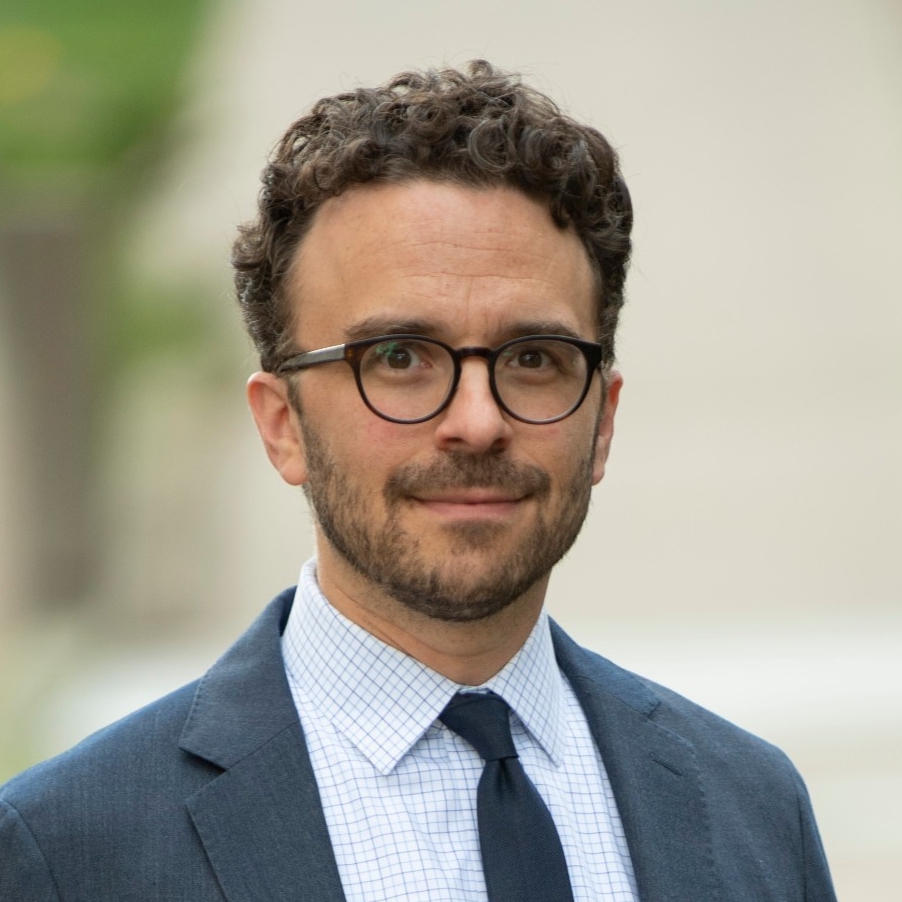 Dr. Nate Ela
"I draw on urban, legal, and democratic theory to analyze past efforts to make cities and states more inclusive, productive, and democratic. One line of work focuses on how laws affect how cities bounce back during social and climate crises, and in particular on how access to land can help people support themselves during hard times. I also work on ways to strengthen democracy, by examining historical efforts to make voting a duty in the U.S., and by exploring ways out of what has been called the "two-party doom loop" and toward a robust multiparty democracy in America."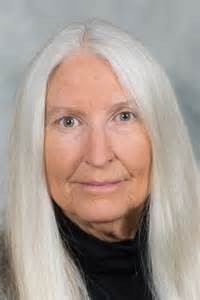 Dr. Anne Runyan
"As a participant in the Ploughshares-funded "Decolonizing the Nuclear Studies Curriculum" project, I am developing an online module with other team members that focuses on the environmental impacts of the nuclear fuel chain, particularly on Indigenous land, as part of a full online course resource that will be made available for instructors globally to use all or part of. My recent publication "Indigenous Women's Resistances at the Start and End of the Nuclear Fuel Chain" (International Affairs, Vol. 98, No. 4, July 2022) reveals how uranium mining and nuclear waste dumping in North America are enabled by the denial of Indigenous peoples' sovereignty and Indigenous women's authority and bodily autonomy."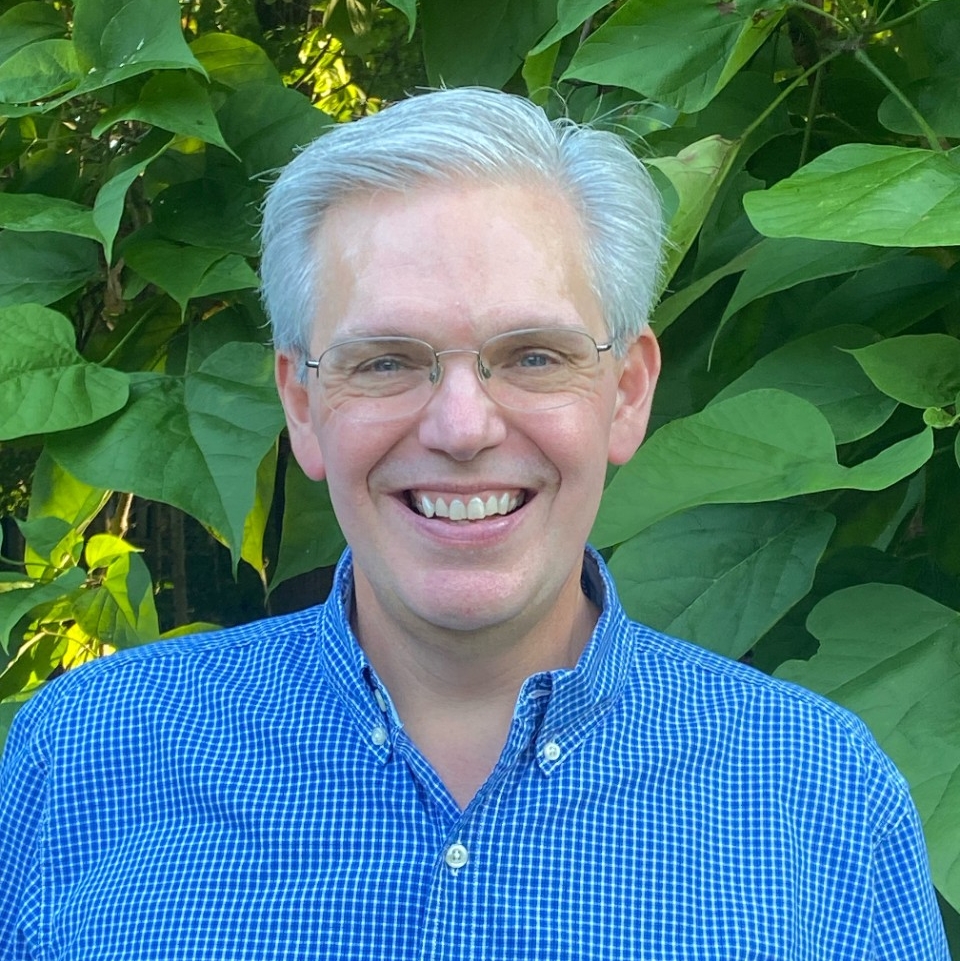 Dr. Thomas Moore
"My current research project examines changes over time in the prominence of major multinational corporations (MNCs) from various countries, both in world economy overall and in specific industries. Given the growing role that MNCs have played in recent decades as the principal organizers of international economic activity, governments regard the strength of "their" MNCs – public and private companies alike – as being almost synonymous with national economic competitiveness. As evidenced by the recent escalation of commercial and technological jousting between China and the U.S., governments believe there is a synergistic dynamic between MNCs and their home countries that has critical implications for long-run national power and security."
Mission Statement
SPIA is the Nexus of Theory and Action. We forge big ideas that foster public impact. We partner with students, communities, and governments to inspire innovative ideas and action; build trust and engagement in democratic governance nationally and globally; and champion the pursuit of human progress centered on equity and justice.
Alumni and Friends Highlights
In future newsletters we want to share your good news, be it your career or fun updates about you personally. Ultimately, we seek to have SPIA become an anchor of activity linking students with former students all around a mission that overcomes the challenges of our times with careful thinking and dedicated involvement. Please fill out our survey and let us know what you are up to.
A Message from the School Director
Dear SPIA Alumni and Friends,
    I hope you are all faring well. As Director of the School of Public and International Affairs (formerly the Department of Political Science), I want to say a quick hello and tell you about some of the exciting changes going on at SPIA. We adopted a new unit structure in the spring, not as a name change, but as a mission shift — to become more intentional in positioning our students, faculty, staff, and alumni and friends to make positive public impact. See our new vision statement in the section below. To advance this mission, we have welcomed three new staff members onto the SPIA team as Program Coordinators dedicated to serving our students with more direct support: Christina Szigety, Levi Davidson, and Bethany Stollar. They join Business Administrator Evajean O'Neal and Center for Cyber Strategy and Policy Program Director Stephanie Ellis. We also have two new faculty, Dr. Lauren Forbes and Dr. Anita Dhillon, starting this month. You will be hearing from SPIA more regularly than in the past as we grow our programs, but one element we want to add is hearing more from you so our current students can be inspired and potentially connect with your talent and experiences.
    Please use this form or the end of this newsletter to update us on your successes, professionally and personally. To get that ball rolling, please take a moment to read about four PhD alumni from around the world who have gone on to great careers in academia and government. We will be back in the winter to update you on new programs with which you may wish to connect, but until then, check out the School's website.
All the best,
Richard J. Harknett, PhD. Professor and Director School of Public and International Affairs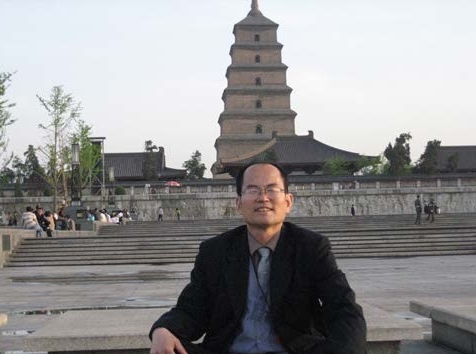 Dr. Chunhou Zhang
Dr. Chunhou Zhang is a native Chinese professor who acquired his Ph.D. of Political Science from the University of Cincinnati in 2005 after obtaining his Master of Public Administration from Central Michigan University in 1998. At Central Michigan University, he published Mao Zedong as Poet and Revolutionary Leader and two research papers, all coauthored with C. Edwin Vaughan. Before his educational journey in the United States, Dr. Zhang received a Certificate of Philosophy and his Bachelor's degree from Shaanxi Normal University in China. While at the University of Cincinnati in the early 2000s, Dr. Zhang studied American presidential elections and was very interested by the way Americans are divided by partisanship. Through his studies, he was able to compare American elections to the change of Chinese dynasties. He found similarities in the way that economics, issues of national security, and group relationships affect power shifts. His doctoral dissertation was centered around American Electoral Psychology, and the dissertation has been published both in the United States and China, coauthored with Dr. Michael Margolis.
Prior to finishing his doctorate, Dr. Zhang returned to China in 2002, so, he finished his doctoral dissertation in Xi'an, China, and defended his dissertation via video conference.
After obtaining his doctoral degree across the globe, he was employed by Yan'an University, where he worked from 2006 to 2014 at the College of Political Science and Law. While there, Dr. Zhang published a Chinese version of his doctoral dissertation and a Chinese-English version of Mao Zedong as Poet and Revolutionary Leader, as well as 30 research papers, of which three were awarded at provincial level. Altogether he has published five books and 60 research and translated papers.
He has won research projects at national, provincial and city levels in China. His recent project is a translation project, The Historical Dynamics of Chinese Politics, sponsored by Chinese Fund for the Humanities and Social Sciences. This book puts forward a new perspective on the historical dynamics of Chinese politics for better understanding China's politics and offers a comparative analysis of China's governance achievements in world politics. Based on this premise, this book attempts to explain the democratic discourse of contemporary Chinese political logic.
He is currently working on a new book manuscript which studies the way groups of people and nation-states eventually learn from each other. He says that much of modern history is learned from ancient Chinese history, and now China is learning from the West. It is a mutually beneficial relationship that allows all countries to progress together.
Dr. Zhang is currently a professor of political science at Shaanxi Institute of International Trade and Commerce and lives in Xi'An with his family.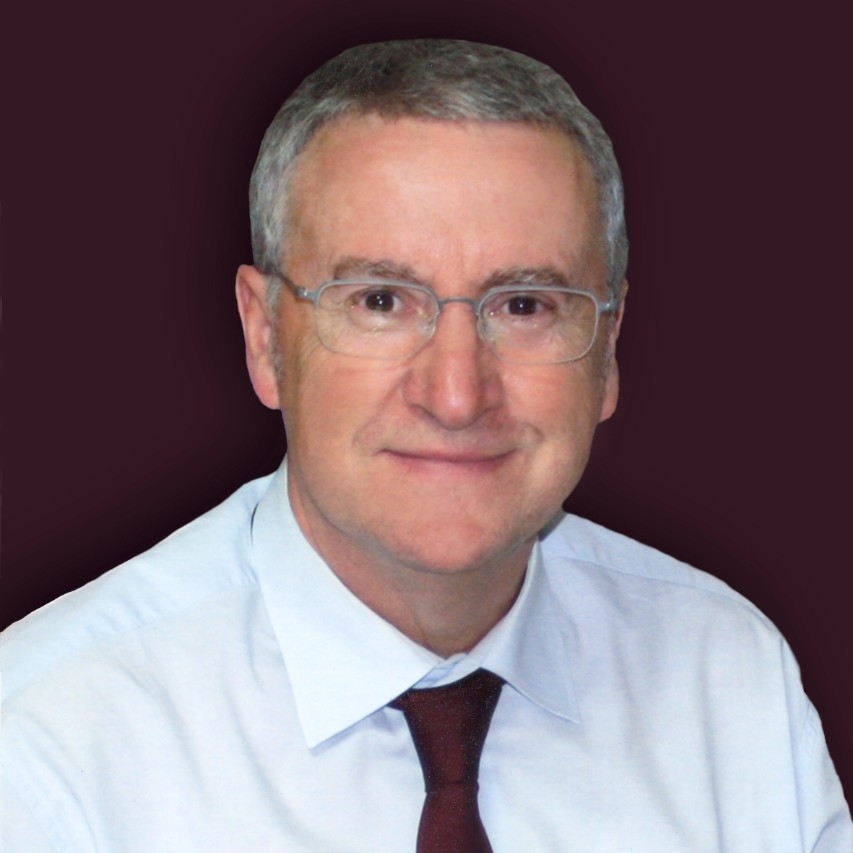 Dr. Luís Lobo-Fernandes and Dr. Maria Helena Guimarães
In the summer of 1990, Dr. Luís Lobo-Fernandes and Dr. Maria Helena Guimarães arrived in Cincinnati from Portugal as Fulbright graduate students with their eight-month-old son, Bernardo, in tow. For three years, the couple lived on campus while raising their son and studying simultaneously. After much hard work, Luís and Helena defended their dissertations in 1995. Luís focused on the question of "state autonomy in the European Union", advised by Dr. Joel D. Wolfe. Helena's work revolved around the issue of "trade-related aspects of intellectual property rights", advised by Dr. Marshall R. Goodman. Both Helena and Luís want to highlight the tremendous education they received at UC in the fields of political science and international relations, as well as the wonderful professors they had during their doctoral programs. In particular: Richard J. Harknett, Joel D. Wolfe, and Wolfgang Mayer, as well as the late Michael S. Margolis and David Resnick were of great help in their development, which led to very successful careers.
After finishing their doctorates at UC, Luís went onto another Fulbright program as a visiting scholar at the University of Washington in Seattle, while Helena was a visiting scholar at American University in Washington DC.
Now back in Portugal, Dr. Maria Helena Guimarães is a tenured Associate Professor at University of Minho in Portugal and was awarded a Jean Monnet Chair in European integration by the European Union. She was appointed President of the School of Economics and Management of University of Minho in 2010, and was elected President of the School Council in 2019. In 2017, she was elected for the General Council of University of Minho, the supervising governing body of the University.
Dr. Luís Lobo-Fernandes is a Full Professor of Political Science and International Relations for the School of Economics and Management at the University of Minho, and a former Pro-Rector of the University of Minho. He co-authored a publication that received the best book award of the Portuguese Political Science Association in 2021, titled Political Science in Portugal: the discipline discussed by its protagonists. Luís was recently invited to coordinate a special issue of the journal R:I (n. 71) titled "Chinese expansion: a considerable dilemma" published by the Portuguese Institute of International Relations.
Together they are Evaluators for the Fulbright Commission in Lisbon, something they've been participating in for over ten years. They have another son, Rodrigo, who recently finished an internship at the American Embassy in Lisbon, Portugal and they currently reside in Braga, Portugal.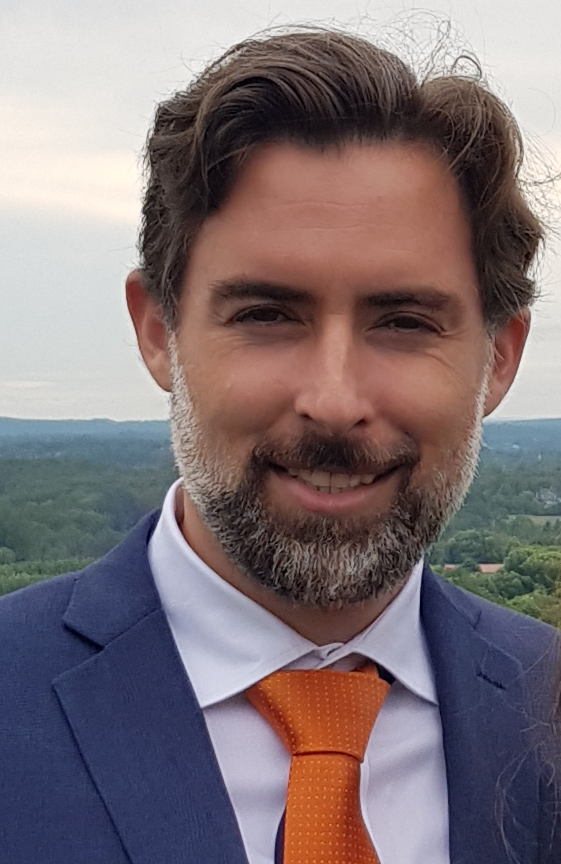 Dr. Rafael Ranieri
Dr. Rafael Ranieri defended his dissertation, "Thinking Situationally About the Role of International Institutions: The Dynamics of Change in the International System and the Role of the World Trade Organization," in 2011 before accepting an internship at the International Policy Centre for Inclusive Growth (IPC-IG) where he conducted research on progress in promoting inclusive growth across developing countries. Findings were presented in a series of publications, including IPC-IG Working Paper 104, finalist of the Global Development Network 2012 Global Development Awards and Medals Competition.
In April of 2012, Dr. Ranieri left IPC-IG to join the Secretariat of International Affairs at Brazil's Ministry of Planning, taking office as a Policy Advisor to the unit responsible for managing Brazil's engagement with most of the Development Financing Institutions (DFIs) of which the country is a member. Over the course of a little over five years, he increasingly took up additional responsibilities, coming to head the unit and exercise executive positions at the governance bodies of several DFIs, including the African Development Bank, CAF - Latin American Development Bank, the Caribbean Development Bank, FONPLATA, the Inter-American Development Bank and the International Fund for Agricultural Development. He also took charge of the unit responsible for managing the portfolio of Brazil's financial commitments to around 150 international organizations, including DFIs, UN system agencies, and many others.     
 
Since August 2017, Dr. Ranieri has been at the Board of Directors of the African Development Bank (AfDB) Group, advising the Executive Director representing Argentina, Austria, Brazil, Japan and Saudi Arabia on the AfDB Group's strategic engagement with member countries and regional and international stakeholders as it implements its mandate to support the development of the continent. He resides in Côte d'Ivoire with his wife and daughter and has enjoyed exploring the African continent when on leave from work.
Mission Statement
SPIA is the Nexus of Theory and Action. We forge big ideas that foster public impact. We partner with students, communities, and governments to inspire innovative ideas and action; build trust and engagement in democratic governance nationally and globally; and champion the pursuit of human progress centered on equity and justice.
Alumni and Friends Highlights
In future newsletters we want to share your good news, be it your career or fun updates about you personally. Ultimately, we seek to have SPIA become an anchor of activity linking students with former students all around a mission that overcomes the challenges of our times with careful thinking and dedicated involvement. Please fill out our survey and let us know what you are up to.