Jeffrey Layne Blevins
Professor, Dept. of Journalism; and School of Public and International Affairs, Journalism
22 B ARTSCI
Dr. Blevins is a Professor in the Department of Journalism (51%); and School of Public and International Affairs (49%). His Scholarship is grounded in U.S. telecommunication law and policy and engages critical political economy theory.  His recent book,
Social Media, Social Justice, and the Political Economy of Online Networks
(University of Cincinnati Press, 2022) explores the role of social media in social justice and political campaigns. Some of Dr. Blevins' other published research has examined media ownership regulation, First Amendment jurisprudence on media ownership regulation, Internet media policy and the politics of the telecommunication policymaking process.  He has provided expertise on electronic media regulation and Federal Communications Commission policymaking to international, national, regional and local news media.  In 2009 Dr. Blevins served as a federal grant reviewer for the Broadband Technology Opportunity Program administered by the National Telecommunication and Information Administration and the U.S. Department of Commerce.  He is a frequent opinion-editorial columnist for major news outlets, including
USA Today,
The Cincinnati Enquirer
,
St. Louis Post-Dispatch
, and other venues.
Jeffrey Blevins CV
Brian Robert Calfano
Interim Head, Department of Journalism , Journalism
22 ARTSCI
Brian Calfano
(Ph.D., N. Texas) is Professor of 
Political Science
and
Journalism
, and the Interim Head of Journalism. He coordinates 
UC's Political and Public Affairs Reporting Certificate
. 
Books: 
God Talk: Experimenting with the Religious Causes of Public Opinion
 (Temple U. Press),
Assessing MENA Political Reform, Post Arab Spring
(Lexington), 
A Matter of Discretion: The Political Behavior of Catholic Priests in the U.S. and Ireland
(Rowman and Littlefield),
Muslims, Identity, and American Politics
(Routledge), 
Understanding Muslim Political Life in America
(Temple U. Press) 
Human Relations Commissions 
(Columbia U. Press),
Exploring the Public Effects of Religious Communication on Politics
(U. of Michigan Press), and 
The American Professor Pundit 
(Palgrave). Dr. Calfano has 55 peer-reviewed articles in journals across political science, urban politics, journalism, sociology, and criminology. 
His academic work has appeared in 
The Washington Post/Monkey Cage
, Nieman Lab (Harvard), 
Newsweek,
 and the 
London School of Economics Blog 
(among others). Research grantors include the National Science Foundation, American Political Science Association, Scripps Howard Foundation, and Society for the Scientific Study of Religion. Dr. Calfano is co-coordinator of the
APSA 
Religion and Politics Section mentoring program
 and is an affiliate of 
The Cincinnati Project
.
A working TV reporter, Calfano is repped by
CBK Media Management
. His stories have appeared on Spectrum News 1 Ohio, WKRC Cincinnati (Local12), Fox 2 St. Louis, Fox 4 Kansas City, Ozarks Fox, KOLR, KNWA, and KLBK, among others. His work received awards from the Broadcast Educator Asso., Missouri Broadcasters Asso., Ohio AP Managers and Editors, and Society of Professional Journalists.
CV
Google Scholar
Muck Rack
Vimeo
Alfred J. Cotton III
Assistant Professor, Journalism
13D ARTSCI
Dr. Cotton is an Assistant Professor in the Journalism Department.  A critical media scholar, his research focuses broadly on ethics in mass communication both through practice and theory.  He has published and presented research exploring race and representation in news media, media framing, and organizational crisis communication.  He has taught courses on diversity in the media, journalism and media ethics, media literacy, social media, popular culture, and interpersonal communication.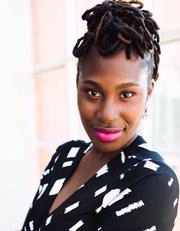 Omotayo O Banjo
Associate Professor, Journalism
121-A ARTSCI
Omotayo Banjo, PhD (Penn State University, 2009) focuses on representation and audience responses to racial and cultural media. Her work has been published in peer reviewed journals including Journal of Broadcasting and Electronic Media, Communication Theory, Journalism and Mass Communication Quarterly, Journal of Media and Religion, and Race and Social Problems. She has also presented her research at regional, national and international conferences which include the International Communication Association, National Communication Association, Association for Education  in Journalism & Mass Communication, and the Collegium for African-American Research.  Dr. Banjo teaches courses related to media theory, identity, and race. She is also an affiliate faculty of Africana Studies, Women, Gender, & Sexuality Studies, and Journalism.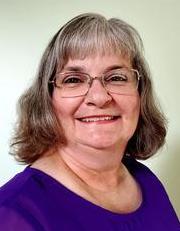 Nancy A Jennings
Professor, and Director of the Children's Education and Entertainment Research (CHEER) Lab, Journalism
120CA ARTSCI
Dr. Jennings studies the impact of media on the lives of children and their families and public policies and practices involved with children's media.  Her research focuses on children's cognitive and social development and their use of media.  She employs experimental design as well as qualitative methodologies to explore children's relationships with media characters.  She has also conducted evaluation research on educational media and outreach programs and content analyses and textual analyses of media content.  She has authored
Tween Girls and Their Mediated Friends
(2014) and co-edited
The Marketing of Children's Toys
with Rebecca Hains (2021), and
20 Questions about Youth and the Media
with Sharon Mazzarella (2018).  Dr. Jennings has published on other topics including virtual environments, children's advertising, families and media, and media violence. She provides parent education programs on children's media use, directs the
Children's Education and Entertainment Research (CHEER) Lab
, and has published peer-reviewed journals articles in journals such as
New Media & Society
,
Journal of Family Communication
,
Journal of Children and Media, and Learning, Media and Technology
.  She has also published book chapters in the
Handbook of Family Communication
, the
Handbook of Children and Media
, and
20 Questions about Children and Media
.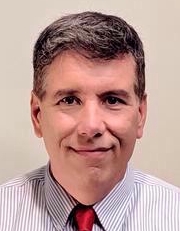 David Niven
Associate Professor, Journalism
1207 Crosley Tower
David Niven (Ph.D., Ohio State University) teaches American politics and conducts research on political campaigns, gerrymandering, political communication and death penalty policy. David is the author of several books including The Politics of Injustice: The Kennedys, The Freedom Rides and the Electoral Consequences of a Moral Compromise (University of Tennessee Press) and has published research in numerous journals including the Journal of Politics, Political Research Quarterly, Polity, Social Science Quarterly, Journalism and Mass Communication Quarterly,  and the Journal of Black Studies. David was an expert witness in Ohio APRI v. Larry Householder, a case challenging Ohio's congressional districts as an unconstitutional gerrymander. David's politcal experience includes serving as the speechwriter for Ohio Governor Ted Strickland and for Maryland Governor Martin O'Malley's campaign for president.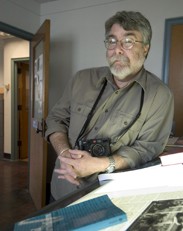 Jon Christopher Hughes
Professor, Journalism
JON HUGHES, Emeritus Professor of English & Journalism, is an award-winning reporter, author and photojournalist. He has been on the staffs of three daily and two alternative newspapers in addition to writing and producing radio dramas and a television documentary on Cuba. Hughes is the author, editor, or major contributor to 11 books. More than 1,200 of his photographs have been published and his images have been exhibited internationally. He is director of photography of the award-winning documentary series "The Intimate Realities of Water."
 
Photojournalism published in the New York Times, Los Angeles Times, Associated Press, Village Voice, Sun Magazine, Cincinnati Magazine, Ohio Magazine, Boulevard, New Letters, Worth Magazine, Tributary, Cincinnati Enquirer.

Photojournalism Exhibits: Taft Museum, Fototeca de Cuba (Havana), Indiana University, University of Cincinnati, United State Air Force Academy, College of Mount St. Joseph, ArtWorks, Pittsburg State University.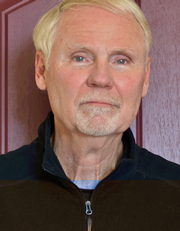 James C. Wilson
Professor, Journalism
James Wilson serves as a Magazine/Narrative Nonfiction Track adviser and has a Ph.D. in American Literature from the University of New Mexico.  He has worked as a feature writer for newspapers in northern New Mexico and as an editor at Prairie Schooner and Saltillo magazines. He has published creative nonfiction in both literary and consumer magazines. His books include: Vietnam in Prose and Film (1983), John Reed for the Masses (1987), The Hawthorne and Melville Friendship (1990), Embodied Rhetorics: Disability in Language and Culture (2001), and Weather Reports from the Autism Front:  A Father's Memoir of His Autistic Son (2008). His current project, Sex in the Time of Revolution, is an auto-fiction about the summer of 1972, which he spent with a French companion traveling in the former Yugoslavia.
Ashley D. Hutchison
Business Administrator, Journalism
ARTSCI
Ekaterina Katzarova
Program Manager, Journalism
ARTSCI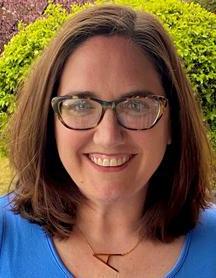 Amanda M. Powell
Financial Administrator 2, Journalism
ARTSCI