National Science Foundation-sponsored Research Experiences for Undergraduates
Sensory Ecology - the study of how animals acquire and respond to information about their environment
UPDATE (3/15/21) : Due to COVID-19 and recent updates to COVID-19 policies at the University of Cincinnati, the Summer 2021 REU Site in Sensory Ecology is cancelled. This is a difficult decision but the safety of students, faculty, staff, and community are of the utmost importance. 
Prospective applicants: Thank you for your interest in gaining research experience in Sensory Ecology. For those who have already submitted applications, we appreciate the time that you (and your letter writers) took to let us know of your academic and professional interests. We recognize that this is disappointing news. We genuinely hope you will consider applying for the Summer 2022 program.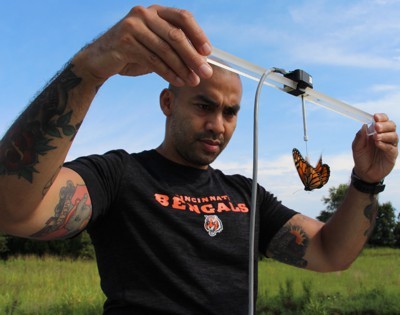 The University of Cincinnati (UC) Department of Biological Sciences has a focus of faculty research in Sensory Biology, and Behavior (SBB). Our program is focused on research at the intersection of neurobiology, behavior, ecology and evolution, and is directed at understanding how animals sense and respond to their environment at functional and evolutionary levels, including:
Genomics and development of sensory systems
Neural mechanisms of sensory system function

Behavioral sensory ecology and mechanisms of animal movement/dispersal

Evolution of sensory systems
Computational modeling of sensory system function and the impact of the environment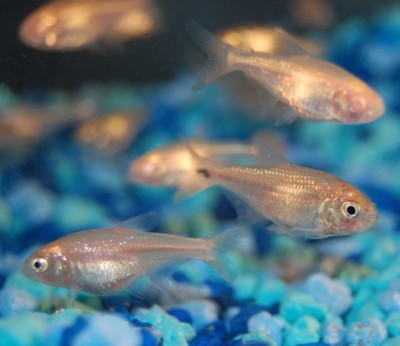 The REU Site will emphasize interdisciplinary training with a structured program of multi-level mentoring, introducing undergraduates to team-oriented research built around integration of sensory biology (smell, hearing, vision, etc.), behavior, ecology and evolution. Students will join active lab groups (click here for list of labs) for the summer and conduct cutting edge research over a broad spectrum of topics in sensory ecology. An educational program will develop student research and professional skills and prepare them for graduate school or careers. Presentation of research results will be emphasized in a mini-symposium, and opportunities for publication may be possible.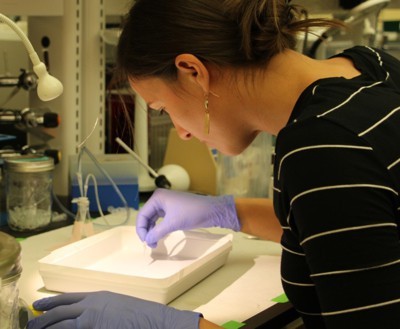 10 weeks in summer: 

June 1, 2021 to August 6, 2021*

*Program is contingent on UC policy regarding COVID-19

Students receive a summer stipend - a minimum of $6,000 plus dorm. Travel and meal allowances also provided.
Students work in labs, interact w/ faculty mentors, post-docs and grad students
Weekly group seminars and meetings for students.

Professional development program
Science communication training in collaboration with the UC Dept. Communication and Digital Media Collaborative
Career development, responsible research conduct, panel discussions (with graduate students/STEM professionals) 

Social events (e.g., trips to Zoo, Newport Aquarium, Reds baseball)
Concluding student research "mini-symposium" presentation session
Students will have both individual and group experiences, through mentored research projects, active learning of research techniques in a group setting and group social activities.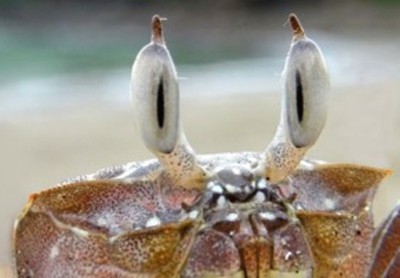 People from underrepresented groups in STEM are encouraged to apply.
Eligibility: A student must be an undergraduate and U.S. citizen, U.S. national, or permanent resident of the United States. An undergraduate student is a student who is enrolled in a degree program (part-time or full-time) leading to a baccalaureate or associate degree.

Application: The completed application and a copy of the student transcript should be submitted to Dr. Stephanie Rollmann (stephanie.rollmann@uc.edu). See the application for more details. Letters of recommendation should be submitted directly by the recommender to Dr. Rollmann.

Selection of student applicants will be based on multiple criteria. Applications for the REU program will be reviewed by a committee to select individuals with similar interests to faculty in the program. Emphasis will be placed on letters of recommendation and student statements, along with academic performance and other indicators of future success.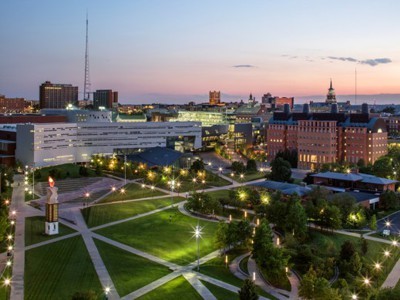 The University of Cincinnati is named "Among the top tier of the Best National Universities," according to U.S. News & World Report. UC is a public research university with an enrollment of more than 46,000 students. Our campus boasts award winning architecture and is located in close vicinity to collaborative resources including the UC Medical campus, Cincinnati Children's Hospital, the Cincinnati Zoo and Botanical Garden, and the Environmental Protection Agency. The Cincinnati Center for Field Studies, located 30 min west of campus, is a regional center for environmental research.
The Department of Biological Sciences is dedicated to achieving excellence in undergraduate and graduate education. UC is designated by the Carnegie Foundation as a research-intensive institution, and, accordingly, we offer the disciplinary breadth necessary for undergraduate education and the disciplinary specialization necessary for comprehensive graduate (M.S. and Ph.D.) education and training. Our faculty and students conduct cutting-edge research to further our understanding of the natural world and seek applications in fields spanning all of biology, from molecular and cell to animal behavior and conservation.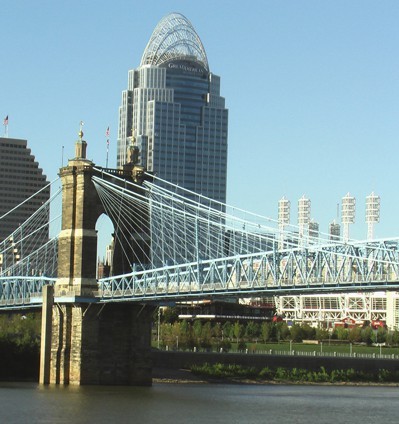 Cincinnati is a vibrant, medium sized city on the banks of the Ohio River. The region is home to year-round cultural and entertainment opportunities such as the Cincinnati Symphony Orchestra and National Underground Railroad Freedom Center, as well as numerous annual music and cultural festivals. Cincinnati is also home to two major professional sports teams, the Cincinnati Bengals and Cincinnati Reds. The Hamilton County Parks system in Cincinnati provides extensive opportunities for outdoor activities.
Please direct questions about the NSF-REU program to Dr. Stephanie Rollmann (stephanie.rollmann@uc.edu) or Dr. John Layne (john.layne@uc.edu).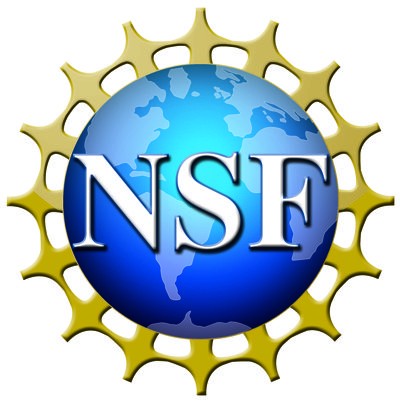 REU Site is supported by a National Science Foundation grant (DBI2050772).