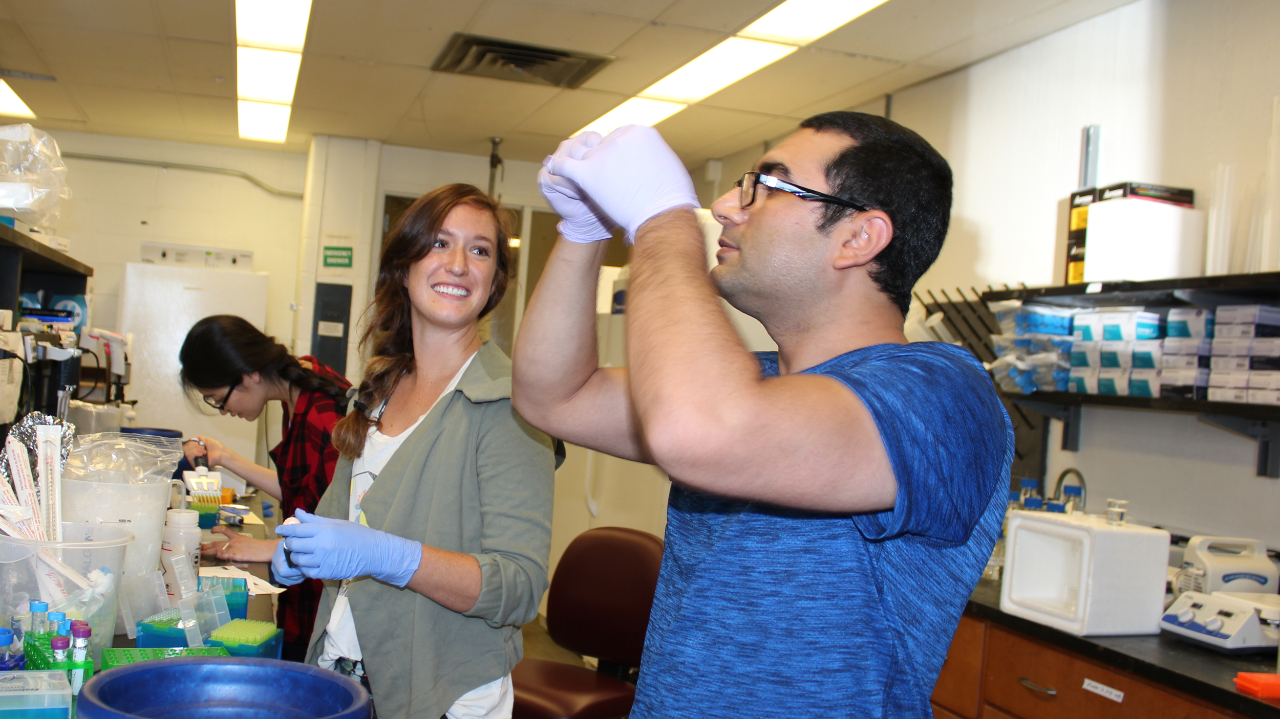 The College of Arts and Sciences (A&S) is the largest college on the University of Cincinnati campus. Here, you have the opportunity to choose a course of undergraduate or graduate study to create an educational path that is as unique and diverse as your interests.
Explore the College of Arts and Sciences academic programs for:
As the academic home to more than 8,000 undergraduate students, A&S offers the opportunity to choose a course of study from more than 40 majors across 21 departments. You also can enroll in one or more of the 52 certificate and 28 minor programs.
As an A&S undergraduate student, you will learn from dedicated, award-winning faculty who are actively engaged in scientific and community-based research and bring that knowledge into the classroom.
At A&S, outside-the-classroom experience in the form of internships, co-ops and research opportunities are built into the curriculum, which helps you build your resume and stand out in today's competitive job market.
The University of Cincinnati College of Arts and Sciences has a long tradition in graduate studies, with one of our earliest doctoral degrees dating back to the early 1900s. We continue that tradition of commitment to scholarly excellence through the nearly 50 graduate degrees and certificates we offer today.
Classified as a Research I institution by the Carnegie Commission, UC is situated close to collaborative institutions such as UC Medical campus, Cincinnati Children's Hospital, the Environmental Protection Agency and the Cincinnati Zoo and Botanical Garden.
Offered on UC's Uptown Campus, A&S graduate programs combine the resources of a top-tier, urban research university with small classes and individual mentoring, led by our renowned, award-winning faculty. Our graduate programs offer you access to top scholars and researchers, training in state-of-the-art classrooms and labs, and mentorships designed to build a strong foundation for future success.