Interim Executive Director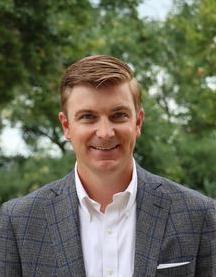 Andrew Lewis
Associate Professor, A&S School of Public and International A
5131 CLIFTCT
Professor Lewis's research interests are at the intersection of law and politics in America. He has specific expertise in religion and politics in the U.S., with a focus on First Amendment law and politics, rights politics, and conservative political movements. His research engages the fields of political behavior, law and courts, interest groups, law and society, and religion and politics.

Professor Lewis's book The Rights Turn in Conservative Christian Politics: How Abortion Transformed the Culture Wars (Cambridge, 2017), was the winner of the 2018 Humbert Morken Award for the best book in Religion and Politics from the American Political Science Association. He is also the co-author of The Full Armor of God: The Mobilization of Christian Nationalism in American Politics (Cambridge Elements, 2023), along with many peer-reviewed social science articles. Professor Lewis has authored op-eds at The New York Times, The Atlantic, The Washington Post, FiveThirtyEight, Vox, and is a frequent contributor to national media outlets. 

A dedicated teacher, in 2022 Professor Lewis was awarded the A. B. Dolly Cohen Award for Excellence in Teaching by the Office of the Provost at the University of Cincinnati.

As of July 2023, Professor Lewis is serving as the Interim Executive Director of the Portman Center for Policy Solutions. He is also currently the Co-Editor-in-Chief of the political science journal Politics and Religion.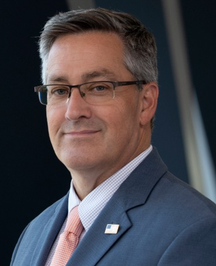 Richard J Harknett
Director, SPIA, A&S School of Public and International A
5130 CLIFTCT
Dr. Harknett is Professor of Political Science and Director of the School of Public and International Affairs, Co-Director of the Ohio Cyber Range Institute, and Chair of the Center for Cyber Strategy and Policy at the University of Cincinnati. He holds an afffilate faculty position with the School of Information Technology at UC and a professorial lectureship at the Diplomatic Academy Vienna, Austria, where he served as Fulbright Professor in 2001. In 2017, he served as inaugural Fulbright Professor in cyber studies at Oxford University, UK and in 2016 as the first Scholar-in-Residence at United States Cyber Command and NSA. His publications and research interests focus on international relations theory and international security studies with particular focus on cyber strategy. He also regularly advises at the US government and state of Ohio levels. He is the co-author of Cyber Persistence Theory: Redefining national security in cyberspace (UK: Oxford University Press, 2022).