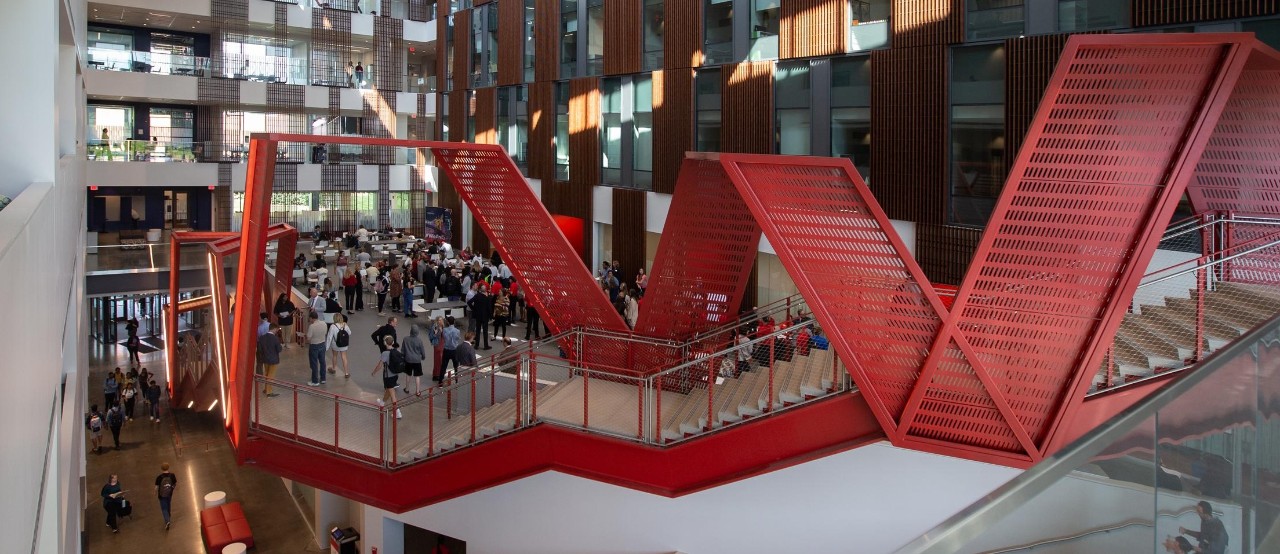 Transforming Lives
The College of Arts & Sciences remains the intellectual heart of the university, educating nearly every undergraduate in whole or in part and engaging in collaborative research partnerships across the university's many colleges. 
The College of Arts & Sciences also remains the road to educational opportunity for over 7,000 undergraduates, nearly half of whom are the first generation in their families to attend college. Our vision is to provide every student with a transformative, rigorous and intellectually engaging experience and to be a nationally recognized center of interdisciplinary research innovation, tackling the world's most complex challenges and illuminating what it means to be human.
Making A Difference
Donors like you make a difference in Arts & Sciences every day. For example:
Donations to the A&S Scholarship Fund and many others enabled the college to award more than $508,925 worth of scholarships to students for the 2019-2020 academic year.  
Donors to the A&S Annual Fund and specific department designations made an impact by sustaining the college's thriving academic units, providing critical support for students and research.   
Recent transformative investments have endowed the Elmer Kizer Community Scholars Program and created endowed faculty positions in Classics, Geology, and Mathematical Sciences. 
Advancing the College of Arts & Sciences 

While these generous investments have allowed us to grow in important ways, our transformational journey is far from complete. For the College of Arts and Sciences to reach its vision, we need the ongoing support of alumni and friends who believe in the life-changing impact of a high-quality liberal arts education. Your continued philanthropy is deeply appreciated.
Paul Print, Executive Director of Development
513-558-4723, paul.print@foundation.uc.edu
Christa Bernardo, Director of Development
513-556-0055, christa.bernardo@foundation.uc.edu
Marsha High III, Director of Development 
513-556-4491, marsha.high@foundation.uc.edu
Carmen Greiner, Assistant Director of Development and Stewardship
513-556-8980, carmen.greiner@foundation.uc.edu
Mark Osborne, Program Director, Alumni Engagement
513-556-3748, mark.osborne@foundation.uc.edu