Future Undergraduate Students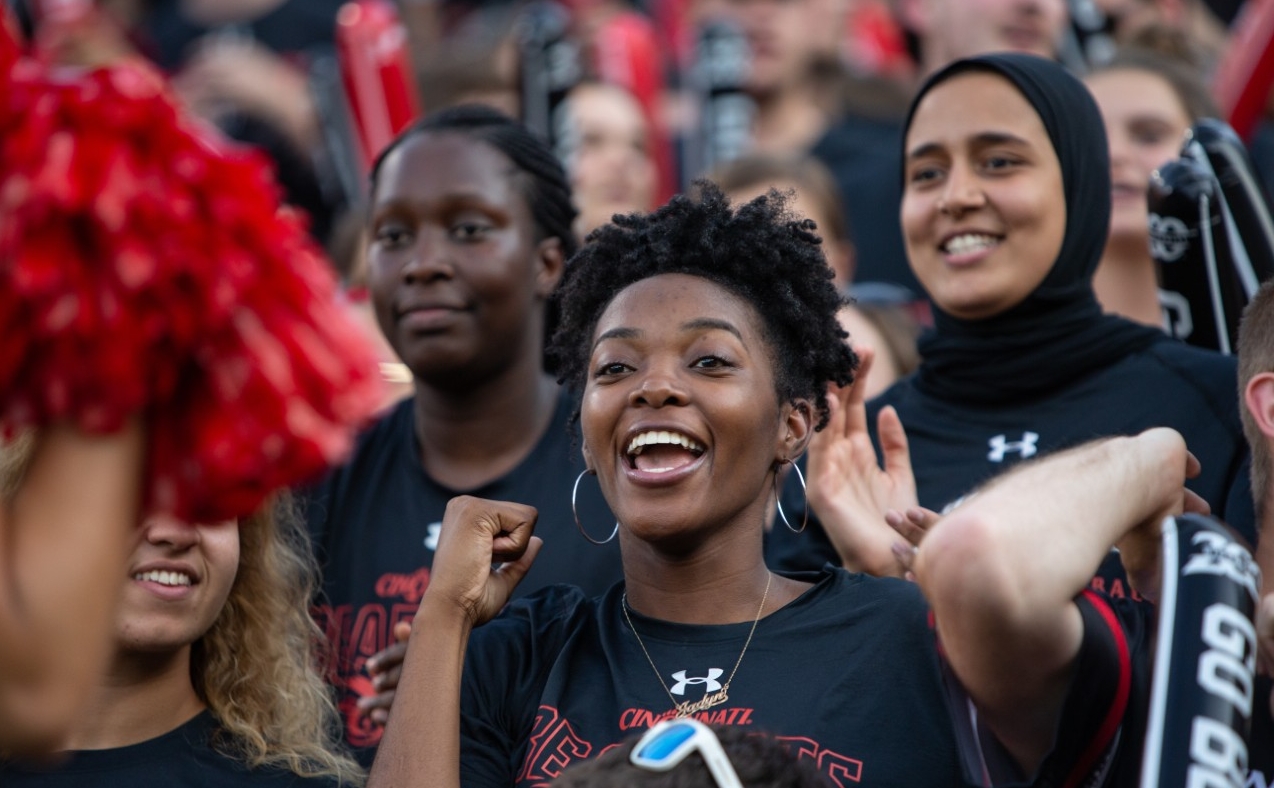 University of Cincinnati's College of Arts and Sciences (A&S) enrolls over 8,000 undergraduate students and 1,000 graduate students, making the college the mainstay of an urban, thriving top-25 research university. At A&S, you gain all the benefits a liberal arts education can offer, and the skills that will set you apart in the job market.
As one of Reuter's Top 100 Most Innovative Universities, we empower our students to uncover new ideas, and become key influencers—in whichever path they choose. Join the largest student body on campus to learn from our award-winning faculty and access state-of-the-art research facilities.
What makes A&S right for you?
Flexible degree paths

Top research school
Internship, study abroad opportunities
Student support network
Urban environment named by Forbes Magazine as one the world's most beautiful college campuses

Meet your A&S Recruitment Staff
Have questions? Ready to meet with one of our A&S Recruitment Staff and get answers? Schedule a meeting now with Derrick Robertson if you are an incoming freshman and with LaDreka KariKari if you are a transfer or transition student. 
Derrick Robertson
Director of Recruitment, College of Arts & Sciences
2110 French Hall
513-556-9160
Derrick Robertson is the Director of Recruitment for the College of Arts & Sciences, providing support to prospective student and families throughout their transition to the A&S community.
LaDreka Karikari
Associate Director, Undergraduate Recruitment, College of Arts & Sciences
2142 French Hall
513-556-5860
For over twelve years, LaDreka has been an advocate in assisting the enrollment of freshmen, transfer and transition students to higher education.
Jillian Cordial
President, Major(s): Political Science
Helping students customize a unique college experience is what Jill loves most about being an ambassador. In addition to her major, she is pursuing a minor in Women's, Gender, and Sexuality Studies and a certificate in Legal Studies.
Martin Rakoff
Vice President, Major(s): Political Science - Environmental Analysis and Policy
Chase Morris
Director of Recruitment, Majors: Political Science/International Affairs, Minors: Economics, Legal Studies Certificate
I chose to join A&S ambassadors because I wanted to showcase how great the department was to others and show all it has given back to me. Having the opportunity to meet with prospective students and their families to discuss college is truly amazing.
Korash Assani
Director of Programming, Major(s): Physics, Astrophysics, Mathematics
Korash loves being an ambassador because he is able to inspire future students to join A&S. He enjoys the opportunity to welcome the new students who make our community even stronger.