Faculty, Staff, and Students
Faculty, Staff & Students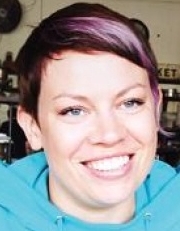 Carol J Peterson
Undergraduate Director, Educator Instructor, A&S Women's Studies
3316 French Hall
Amy A. Elder
Professor Emerita, Women's, Gender, and Sexuality Studies
My teaching and research specialty is African literatures and cultures and Ethnic American literatures and cultures, with an emphasis on African and American ethnic women. I began my study of African literature while on a Senior Fulbright Award at the University of Nairobi, Kenya, 1976-7 and introduced an African literature sequence into the English Department curriculum after my return to the University of Cincinnati. I also developed a sequence of undergraduate courses in Ethnic American literature, and am past Director of the Ethnic American Studies Certificate Program housed in the English Department. In my new Department of Women's Gender and Sexuality Studies, I am teaching courses in African, ethnic, and 'Third World' women's literature from a feminist/womanist perspective, adding this viewpoint to the traditional western feminist perspective.  My affiliation with the Africana Studies Department allows me to reach additional students interested in African and diasporic writing.
I have been President of WOCALA, the women's caucus of the African Literature Association and am currently ending my third term as Secretary to the Executive Council of the ALA. Previously, I was Treasurer of MELUS, the Society for the Study of the Ethnic Literature of the United States, and was one of the judges of the 2006 and 2007 African Studies Association Women's Caucus African Women Writers Award. My articles and books,
The Hindered Hand
(1978) and
Narrative Shape Shifting (2009)
reflect my two primary research interests, the former studying the cultural implications of nineteenth-century African-American fiction and the latter analyzing the aesthetic hybridity of three contemporary African writers.
Michelle A Gibson
Professor Emerita, Women's, Gender, and Sexuality Studies
Michelle Gibson is the Director of Undergraduate Studies in the Department of Women's Studies. She received her Ph.D. from Ohio University, where her areas of study were American Literature, Composition Research and Pedagogy, and Creative Writing. Her scholarship has continued in all three of these areas. Much of her work applies queer and postmodern identity theories to pedagogical practice and popular culture. She also continues to write and publish poetry. With Jonathan Alexander, she edits QP: Queer Poetry, an online poetry journal, and she and Alexander also edited a strain of JAC: Journal of Advanced Composition entitled "Queer Composition(s)". She co-edited (with Deborah Meem) Femme/ Butch: New Considerations of the Way We Want to Go and Lesbian Academic Couples. With Meem and Alexander she is writing Finding Out, an introductory textbook for use in introductory LGBT courses.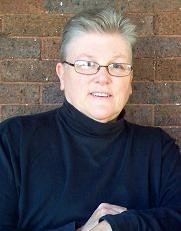 Deborah T. Meem
Professor of WGSS, Women's, Gender, and Sexuality Studies
Deb Meem specializes in Victorian literature, LGBTQ studies, and 19th C. novels by women. She graduated from Wellesley College in 1971 with a double major in English and music, then after a decade away from the academy returned to graduate school in English at Stony Brook University, where she earned a Ph.D. in 1985. Her work has appeared in Journal of the History of Sexuality, Feminist Teacher, Studies in Popular Culture and elsewhere. She has edited four long-forgotten books by Victorian journalist, novelist, and antifeminist Eliza Lynn Linton: The Rebel of the Family (Broadview, 2002), Realities (Valancourt, 2010), The Autobiography of Christopher Kirkland (Victorian Secrets, 2011, with Kate Holterhoff), and Sowing the Wind (Victorian Secrets, 2015, with Kate Holterhoff). With Michelle Gibson she has co-edited Femme/Butch: New Considerations of the Way We Want To Go (2002) and Lesbian Academic Couples (2005), both published by Haworth Press. Her co-authored book Finding Out: An Introduction to LGBT Studies (with Michelle Gibson and Jonathan Alexander) was published by Sage Press in 2009; its second edition appeared in 2013, and the third edition is due in 2017. Deb served as Head of the Department of Women's, Gender, and Sexuality Studies from 2008-15. When not in that position, she teaches Sexuality Studies in the Department of WGSS and occasionally literature in the English Department. She serves on UC's LGBTQ Advisory Board, and was also longtime co-chair of the LGBT faculty/staff Task Force at UC.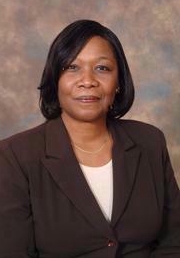 Evajean S O'Neal
Business Administrator, Women's, Gender, and Sexuality Studies
1210B Crosley Tower