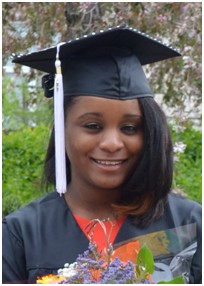 "Studying philosophy completely changed the way that I think for the better. In my writing now, and even lesson planning while training in Teach for America, people note how clear and purposeful I am… I credit that skill to what I learned in my philosophy classes. I think Philosophy is one of the few majors that gives you skills that can be practically applied to any career."
- Andraya M.
Current Occupation: Elementary School Teacher, Teach for America Corps
Goal: A career in educational leadership
Favorite philosophy course: Ancient Philosophy with Professor Jost
"Philosophy studies some aspect of every other major at UC in one way or another, and the ability to learn about so many different things means that the semesters never get boring."- D.M.

Since Graduation: Volunteer Farmer through Americorp
Current Occupation: University of Maryland School of Law
Goal: JD expected, 2015
Favorite Philosophy Course: Philosophy of Mind with Professor Polger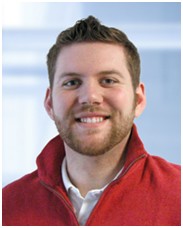 "Most people…don't realize how beneficial a degree in philosophy is. It is a degree that structures your thinking in a way that makes you a valuable asset to any company."
- Keith R.
Current Occupation: Research Assistant in the qualitative online research team at MarketVision Research.
Goal: To receive a Masters in market research; to innovate and perfect qualitative research practices in the market research industry.
Favorite Philosophy Course: Metaphysical Foundations of Philosophy
"My time studying philosophy at UC has been invaluable to my career. I can see where the tools I learned through philosophy have helped me in decision making and analysis."- J.P.

Since Graduation: Received MBA
Current Occupation: Program/Management Analyst, VA Medical Center
Goal: Pursuing PhD in Management and Leadership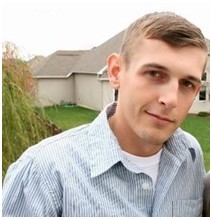 "Really, any class taught by (Dr. Koffi N. Maglo) I found exceptionally rewarding and informative."
- Joshua F.
Current Occupation: Officer in the United States Army, deployed in Afghanistan
Goals: Earn a Masters in Library Sciences and become an academic or public librarian
"I know as a medical student the skills I learned as a philosophy major have served me well. I study efficiently, I'm able to make clear and decisive decisions, I can break down difficult problems easily, I communicate effectively with patients and preceptors. But perhaps most importantly, I'm not afraid to ask 'why?'. Why this treatment over that one? Why this drug? Why does this disease process work this way? Bottom line, I learned how to think and how to solve problems, something I will be doing every second of every single day in my chosen field."- M.R.

Current Occupation: Medical Student, Ohio University
Goal: A residency in pathology or pediatrics, and a practice in hematology or oncology
Favorite Course: Bioethics and Philosophy of Race with Professor Maglo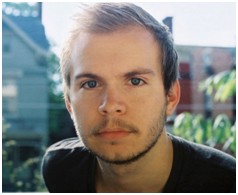 "You get to ask the questions everyone is afraid of, or don't bother, to ask."- William S.
Current Occupation: Grant Research Intern at a nonprofit coalition
Goals: To become a successful screenwriter and/or to start my own nonprofit organization.
Favorite Course: Marx with Professor Jost
"(Philosophy) builds strong analytical and logical thinking skills that are applicable to ANY career." - A.N.

Snce graduating: Food Service Director in Healthcare, Adjunct Chef Instructor at Cincinnati State.
Additional Education: AAB Culinary Arts Technology, Cincinnati State
Goals: Become Regional Food Service Director for a corporation, Acquire Healthcare Administrator License, or MBA
Favorite Course: Philosophy of Mind with Professor Gauker; Nietzsche, with Professor Jost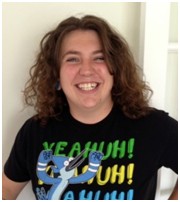 "(Philosophy involves) leaning about subjects that have no concrete right or wrong answer. There is plenty of room for individual thought, and 'solve for x' does not always apply." - Brittany S.
Current Occupation: Full time legal assistant, pursuing Master's degree in philosophy part-time.
Goals: Continuing to work at a law firm while pursuing academic philosophy to whatever degree possible.
Favorite Course: Philosophy of Mind with Professor Polger
"Generally a very inviting classroom atmosphere and intelligent discussions." - M.A.

Current Occupation: Leasing agent for residential property management company
Favorite course: Philosophy of Law, with Professor Faaborg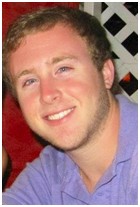 "Because I majored in philosophy, I read, write, and think more clearly about complex issues. I've learned to ask the right questions about these complex issues, which has fostered a curiosity for learning about new things. "
- Alex B.
Recently: Completed Masters in Philosophy
Current Occupation: Office Services Assistant with law firm in Columbus OH
Plans: Law School
Favorite Course: Logical Empiricism, with Professor Potochnik
"I have a firm belief that my training from my undergraduate studies prepared me very well for the LSAT and has given me the analytical and critical thinking skills to help me succeed in law school. I was very happy with my time as an undergraduate, and I believe I was given a solid foundation for a career in law. "- A.M.

Current Occupation: Law school student at UC on scholarship. Selected as Fellow for the Corporate Law Center.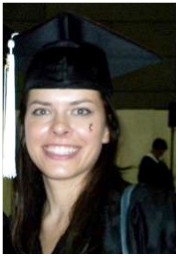 Because I majored in philosophy, "my questions are thoughtfully considered. "
- Sarah C.
Current Occupation: Graduate Student pursuing a Masters in Applied Philosophy, Bowling Green State University.
Goals: To get a PhD in philosophy and a job teaching philosophy
Favorite Course: Ethics, with Prof. Carbonell
"One of the best things about majoring in philosophy is being challenged on a daily basis, and forming relationships with classmates in whom you feel comfortable challenging one another. In the end you know it's okay if you change your original position on any given topic." - S.M.

Since Graduation: Served as Deputy Statewide Director of a political consulting firm; Interim Finance Director of Statewide ballot issue for 2014
Favorite course: Philosophy of Language with Dr. Langland-Hassan.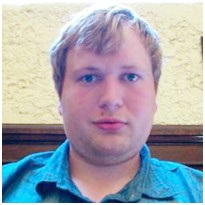 "I certainly enjoyed studying philosophy at UC very much and felt like I learned a lot under the guidance of some great professors. I think that studying philosophy at UC prepared me extremely well for graduate study in philosophy." - Adam B.
Current Occupation: PhD Candidate in Philosophy at University of California, Berkeley
Goals: To be a professor of philosophy
"Majoring in philosophy truly teaches you to really think, and to think for yourself. And you're never quite the same after that; you can't go back to who and what you were." - S.C.

Current Occupation: Law School
Recent Jobs: Interned for Judge Astrab at Cuyahoga County Court of Common Pleas in Cleveland; Externed for Magistrate Judge Burke at the U.S. District Court for the Northern District of Ohio in Akron. 
J.B.
Current Occupation: Working on certification for medical sales representative from the National Association of Medical Sales Representatives.
Goals: to be a Medical Sales Representative
Favorite Course: Bioethics with Professor Skipper
L.M.
Current Occupation: Pursuing PhD in Philosophy, University of Utah