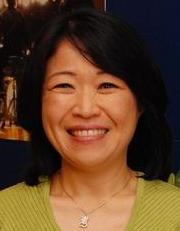 Mikiko Hirayama
Assoc Professor, A&S German Studies
4214 CLIFTCT
Professor Hirayama ​teaches courses on Japanese and Chinese art history.  
Her research focuses on Japanese art criticism of the early twentieth century. Her recent publications include  "Inner Beauty: Kishida Ryūsei (1891-1929)'s Theory of Realism." Edited by Minh Nguyen. New Essays in Japanese Aesthetics:  Philosophy, Politics, Culture, Literature, and the Arts. Lanham, MD: Lexington Press, 2017,  "Ishii Hakutei and the Journal Hōsun."  Edited by Chris Uhlenbeck, Amy Riegle Newland, and Maureen de Vries. Waves of Renewal: Modern Japanese Prints, 1900-1960. Leiden: Hotei Publishing, 2015, "'Fictionalized Truth': Realism as the Vehicle for War Painting" in Art and War in Japan and Its Empire, 1931-1960 (2012),  "From Art without Borders to Art for the Nation: Japanist (Nihonshugi) Painting by Dokuritsu Bijutsu Kyōkai during the 1930s" in Monumenta Nipponica (2010), and Reflecting Truth: Japanese Photography in the Nineteenth Century (co-editor, 2005).  

She has delivered papers at venues such as the College Art Association conference, Association for Asian Studies conference, and Asian Studies Conference Japan.   Hirayama's service to the field included serving as an anonymous reviewer for Art Bulletin and Ars Orientalis.

 
User not found User not found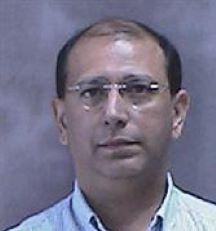 Dinshaw Mistry
Professor, International Affairs & Asian Studies
Head, Department of Asian, East European, and German Studies, A&S School of Public and International A
4215 CLIFTCT
  Dinshaw Mistry is a Professor of International Affairs and Asian Studies at the University of Cincinnati, and Head of the
Department of Asian, East European, and German Studies
. He has also been a fellow at the Woodrow Wilson Center; the Belfer Center for Science and International Affairs, Harvard University; and the Center for International Security and Cooperation, Stanford University. 
  He specializes in international relations, security studies, Asian security, and technology and politics. Within these fields, his research covers two main areas: nuclear and missile proliferation, and South Asian security and US foreign policy in the region. 
  Dr. Mistry is author of two major books and co-author / editor of a third. The first, 
Containing Missile Proliferation
, is a comprehensive study of the Missile Technology Control Regime (MTCR) and its impact on 14 missile programs; it also analyzes the supply-side approach to nonproliferation. The second, 
The US-India Nuclear Agreement
, offers the most detailed analysis of nuclear negotiations with India; it highlights the impact of domestic politics on nuclear diplomacy. The third is an edited volume,
Enduring and Emerging Issues in South Asian Security
, where he authored the leading chapters on US foreign policy interests in South Asia, ranging from strategic issues to democracy and development, and regional challenges in these areas.
  His additional writings appear in journals such as 
International Security
, 
Security Studies
, 
Asian Survey
, 
Political Science Quarterly
,
Asian Security
, and 
Arms Control Today
, and in the 
International Herald Tribune
, 
New York Times
, and 
Washington Post
. 
  His current research projects examine regional nuclear issues and the global arms control regime; the new dimensions of missile proliferation and missile defense; and US foreign policy in South Asia and its implications for Asian security.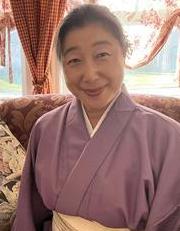 Noriko Fujioka-Ito
Professor-Educator and Director of Japanese Language and Culture Program , A&S German Studies
4211 CLIFTCT
Noriko Fujioka-Ito earned a Ph.D. and an M.A. in Foreign and Second Language Education with minors in Japanese Linguistics and Educational Research from the Ohio State University. She has been teaching and coordinating Japanese language courses at the University of Cincinnati. She has an extensive record of presentations and publications on a variety of areas, including developing 21st century skills, learning autonomy, distance learning education, feedback, interculturality, and Japanese for specific purposes. Additionally, she has been involved in professional services at large. For example, she currently serves as an ACTFL Assessment of Performance toward Proficiency in Languages (AAPPL) Quality Assurance Advisor, is on the Advisory Board of the International Journal of Instruction, and is a Board Member of the Japanese Language Literature Association of Korea.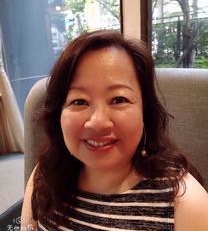 Jade Yuh-Hwan Lin
Adjunct Instructor, A&S German Studies
726A Old Chemistry Building
Jade Yuhhwan Lin has been teaching modern Chinese language culture at the University of Cincinnati since year 2000. She serves as TAG (Transfer Assurance Guide) panel lead; also a member and regional coordinator for Ohio Association of Teachers of Chinese. She participates and organizes annual workshops with fellow Chinese teachers for professional developments. She teaches different levels of the target language including begining, intermediate, advance, and AP courses. She started the Chinese program at St. Xavier High School and taught there for many years. She  serves as a co-chair of the Cincinnati and New Taipei City Sister City Committee. They lead high school students exchange program to Taiwan since 2012. She also volunteered being a guide and chaperone to groups of students visiting China. Her teaching pedagogy is using interactive instructional models to engage student learning, and using many online tools and authentic meterials from media. Her goal is to build students to become a lifelong learner and to reach their highest potential.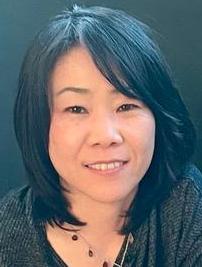 Junko Markovich
Asst Professor - Visiting, A&S German Studies
4212 CLIFTCT
Junko Markovich has been teaching Japanese at UC since 2009. She has served as a faculty advisor to UC's student organization, Japanese American Student Society (JASS) since 2013. JASS promotes cultural exchange between UC students, Japanese exchange students, and local Japanese communities through various events and activities. She also served as Ohio Association of Teachers of Japanese (OATJ)'s vice president, and was recently elected OATJ President for 2022-2024. The mission of OATJ is to promote and improve the study and teaching of Japanese in Ohio and offers professional development workshops twice a year for both K-12 and college teachers.