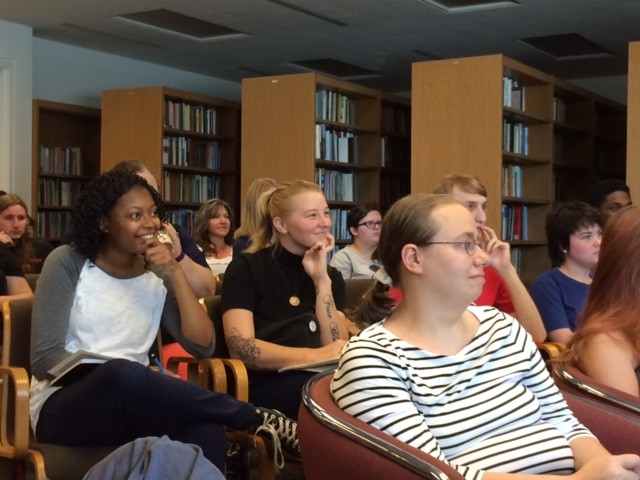 The Creative Writing Program's Visiting Writers Series brings a number of distinguished authors to campus each semester. Visitors often conduct a colloquium with creative writing students in addition to giving a public reading.

Each year, through the Elliston Poet-in-Residence Program, a distinguished poet comes to campus to give public lectures and readings, and to conduct poetry seminars and workshops. The biennial Emerging Fiction Writers Festival brings four writers to campus for two days of readings and panels.

Past visiting writers have included Nicholson Baker, Charles Baxter, Sandra Cisneros, Mark Doty, Rita Dove, Alice Fulton, Terrance Hayes, Juan Felipe Herrera, Denis Johnson, Lorrie Moore, Antoyna Nelson, Robert Pinsky, Tracy K. Smith, and Colson Whitehead.
Sponsored by the Elliston Poetry Fund and the Taft Research Center.

All readings are free and open to the public.

Born in the Mekong Delta, Hoa Nguyen was raised and educated in the United States and has lived in Canada since 2011. She is the author of several books including As Long As Trees Last, Red Juice: Poems 1998-2008, and Violet Energy Ingots which received a 2017 Griffin Prize nomination. Her fifth book of poems, A Thousand Times You Lose Your Treasure, was named a finalist for a National Book Award for Poetry and the Governor General's Literary Award and has garnered additional support from Publishers Weekly, The Poetry Foundation, Ms Magazine, and the Los Angeles Review of Books. Her writing has been promoted by such outlets as Granta, PEN American Center, CBC Books, Boston Review, The Best Canadian Poetry series, and Poetry. In 2019, she was nominated for a Neustadt International Prize for Literature. She teaches in the MFA programs at Miami University, Bard College, and the University of Guelph.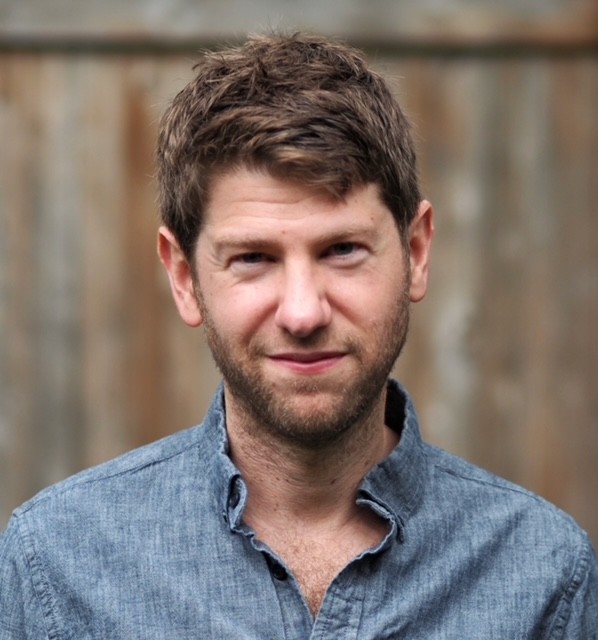 Divya Victor is the author of CURB (Nightboat Books); KITH, a book of verse, prose memoir, lyric essay and visual objects (Fence Books/ Book*hug); Scheingleichheit: Drei Essays (Merve Verlag); NATURAL SUBJECTS (Trembling Pillow, Winner of the Bob Kaufman Award), UNSUB (Insert Blanc), and THINGS TO DO WITH YOUR MOUTH (Les Figues). Her work has been  translated into French, German, Spanish, and Czech, and has been collected in venues such as BOMB, the New Museum's The Animated Reader, Crux: Journal of Conceptual Writing, The Best American Experimental Writing, Poetry, and boundary2. She has been an editor at Jacket2 (United States), Ethos Books (Singapore), Invisible Publishing (Canada) and Book*hug Press (Canada). She is currently Associate Professor of English at Michigan State University.
Donika Kelly is the author of The Renunciations (Graywolf 2021) and Bestiary (Graywolf). Bestiary is the winner of the Cave Canem Poetry Prize, a Hurston/Wright Legacy Award for Poetry, and the Kate Tufts Discovery Award. The collection was also long listed for the National Book Award, and was a finalist for a Publishing Triangle Award and a Lambda Literary Award. A Cave Canem graduate fellow and member of the collective Poets at the End of the World, Donika has also received a Lannan Residency Fellowship, and a summer workshop fellowship from the Fine Arts Work Center. Her poems have been published in The New Yorker, The Atlantic online, The Paris Review, and Foglifter. She currently lives in Iowa City and is an Assistant Professor at the University of Iowa, where she teaches creative writing.
"Acts of Art: Poetry as Institutional Intervention"
March 7, 2022; 7:00 pm EST
Zoom registration: 
https://ucincinnati.zoom.us/meeting/register/tJIvdOCqrTMqGNc1OZxOF_BwMJbW268IGqjQ
Poet, curator, and collaborative interdisciplinary artist Heid E. Erdrich will lead a talk on poetry and text intervention at art museums, landmarks, colleges and other institutions. Audience will be asked to consider brief exercises for their own interventions. 
Heid E. Erdrich is the author of six collections of poetry. Her writing has won fellowships and awards from the National Poetry Series, Native Arts and Cultures Foundation, McKnight Foundation, Minnesota State Arts Board, Bush Foundation, Loft Literary Center, First People's Fund, and other honors. She has twice won a Minnesota Book Award for poetry. Heid edited the 2018 anthology New Poets of Native Nations from Graywolf Press which won an American Book Award. Her most recent poetry collection, Little Big Bully, won the Balcones Prize. Heid grew up in Wahpeton, North Dakota and is Ojibwe enrolled at Turtle Mountain.
Craig Santos Perez is an indigenous Chamoru (Chamorro) from the Pacific Island of Guåhan (Guam). He is the author of two spoken word poetry albums and five books of poetry, most recently Habitat Threshold (2020). His work has been translated into Chinese, Japanese, and Spanish. Craig has received the Pen Center USA/Poetry Society of America Literary Prize (2011), the American Book Award (2015), the Lannan Foundation Literary Fellowship (2016), the Hawai'i Literary Arts Council Award for an Established Artist (2017), and a gold medal Nautilus Book Award (2021). He has also been a finalist for the Los Angeles Times Book Prize (2010) and the Kingsley Tufts Award for Poetry (2019), and he was long listed for a PEN America Literary Award (2021). He is the co-founder of Ala Press (the only publisher in the US wholly dedicated to Pacific literature) and the co-editor of five anthologies of Pacific and eco-literature. Craig is a Professor in the English Department at the University of Hawaiʻi, Mānoa. 
Ginger Ko, Poupeh Missaghi, Raquel Salas Rivera

Tyehimba Jess served as Elliston Poet-in-Residence. All other events were cancelled due to COVID.

Readers included Don Bogen, Brian Brodeur, Ross Gay, Lillian Li, Maria Massie, Hannah Pittard, Moriel Rothman-Zecher, Natalie Scenters-Zapico, and Sarah Anne Strickley.
Readers included Xhenet Aliu, Jamel Brinkley, Brock Clarke, Sloane Crosley, Blas Falconer, Ishion Hutchinson, Uzodinma Iweala, Katie Kitamura, Stephen Kuusisto, Brendan Mathews, Timothy O'Keefe, Mary Ruefle, Joan Silber, Jillian Weise, and Kevin Wilson.
Readers included Brit Bennett, Victoria Chang, Allison Pitinii Davis, Erica Dawson, Kathy Fagan, Charley Henley, Juan Felipe Herrera, T. R. Hummer, Holly Goddard Jones, David Lazar, Karan Mahajan, Amit Majmudar, and Anne Valente.

Readers included Michelle Y. Burke, Sandra Cisneros, Sarah Domet, Denise Duhamel, Catherine Lacey, Ada Limon, Elizabeth McKenzie, Nancy Reisman, Antonio Ruiz-Camacho, A. E. Stallings, and Jung Yun.

Readers included Becky Adnot-Haynes, Paul Beatty, Tom Drury, Claudia Keelan, Rebecca Lindenberg, Maurice Manning, Lee Martin, James McMichael, Ander Monson, Tomas Q. Morin, Jenny Offill, Carl Phillips, Julie Schumacher, and Lisa Williams.

Readers included Dean Bakopoulos, Marianne Boruch, Amity Gaige, Michael Knight, Ted Kooser, Sonja Livingston, Jamaal May, Claire Messud, Alissa Nutting, Ed Park, Roger Reeves, Nelly Reifler, and Mary Szybist.

Readers included Sarah Arvio, Jami Attenberg, Joseph Campana, Marisa Crawford, Denise Duhamel, Yona Harvey, Cathy Park Hong, Shara Lessley, Dana Levin, Colum McCann, Erin McGraw, Collier Nogues, Jack Pendarvis, Jamie Quatro, Nathaniel Perry, Marcus Wicker, and C. K. Williams.
Readers included Charles Baxter, Matt Bell, Jedediah Berry, Jennifer Clarvoe, Ron Currie, Jr., Claudia Emerson, Danielle Evans, Lauren Groff, Caitlin Horrocks, Julia Johnson, James Longenbach, Ben Loory, Gregory Orr, Steve Scafidi, and Tracy K. Smith.
Readers included Cynthia Arrieu-King, Mark Doty, Rebecca Morgan Frank, Terrance Hayes, Linda Hogan, Gary Leising, Brian Leung, Sinead Morrissey, Meghan O'Rourke, Kelcey Parker, Sarah Perrier, Martha Southgate, Anne Stevenson, Colson Whitehead, Caki Wilkinson, and Carolyne Wright.