Bachelor of Interdisciplinary Studies
Build Your Own Plan to Graduation
When you choose this interdisciplinary degree, you will create your own program of study using courses from several disciplines. For example, if you want to solve issues regarding cyber-security and the media, you might combine classes from Political Science and Communication. Maybe you want to study gender issues and emotional health. You would be able to design a program that might combine classes from Gender Studies, Psychology and Sociology.
If you are a transfer student or an upper-level current student, this is a great way to apply credit hours previously earned at UC or at another institution.
Whatever your passion and interest, you would be working with your own personal advisors to:
Design

a customized academic plan

Explore

career and internship opportunities

Balance

the needs of work, school, life
Jeff Back, in his third year as an interdisciplinary major focusing on Higher Education Administration, answers our questions regarding his decision to choose the interdisciplinary degree.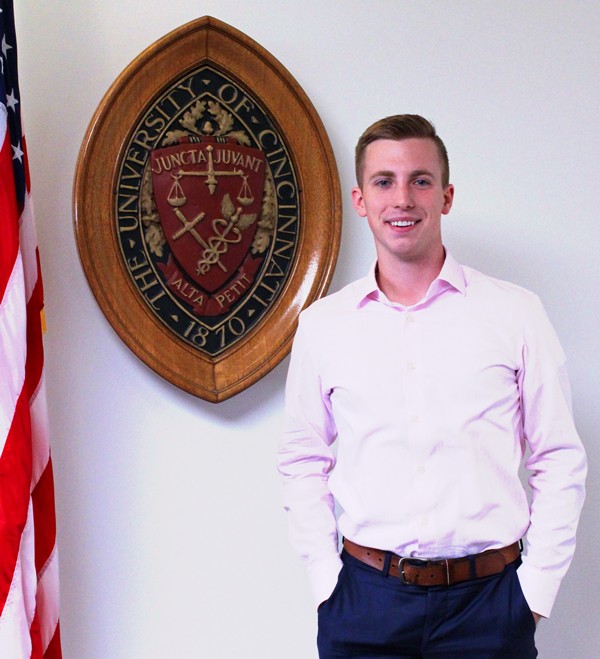 Q: Why did you choose the interdisciplinary major?
JB: It allowed me-and challenged me-to create a completely individualized curriculum that gave me the freedom to combine a number of my academic, professional and personal interests.

Q: How have you found your experience to be with the advisors and mentors you have had?
JB: My personal mentors within the program have provided unimaginable help-from developing my curriculum all the way to assisting in my co-op searches.

Q: Where are you working now?
JB: I currently work as a Senior Student Associate in the Office of the President here at UC. I've been in that office for over two years now, where I've been able to gain first-hand experience working in and watching how an institution of higher education operates. Given my future interests in higher education, this has been an invaluable experience for me.

Q: What would you like to do post-graduation?
JB: If I decide to delay graduate school, my co-op rotations and work experiences will prepare me to enter a number of fields with a focus in higher education-from positions at a university, to higher education policy or lobbying work, to non-profit work in education.
It's Time to Invest in You!
Completing the Interdisciplinary Degree is not easy, but it can allow you the freedom to pursue your passions. And our advisors and mentors are here with you every step of the way! APPLY TODAY!