Faculty, Staff & Students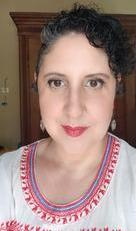 Katherine Castiello Jones
Undergraduate Program Director (PhD, University of Massachusetts-Amherst), Sociology , Sociology
1003 Crosley Tower
Dr. Castiello Jones' research focuses on gender, sexuality, and culture. Her current research projects examine abstinence promotion in the US, and movements (re)claiming sexuality after experiences with purity culture. They also write extensively on topics related to games and game design including sexuality in games, inclusive design, and integrating feminist theories of play into game design scholarship. 
In addition to their research, they been writing table-top and live-action role-playing games (larps) for over a decade. Dr. Castiello Jones' games have been featured at festivals such as Indiecade and BlackBox Copenhagen, and she was an invited guest at The Smoke festival in London in 2020.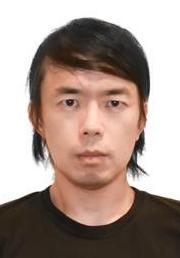 Chunhui Ren
Assistant Professor - Visiting, Sociology
Crosley Tower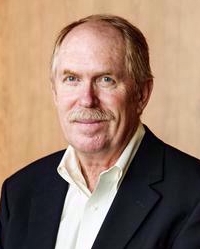 Michael L. Benson
Professor Emeritus and Senior Research Associate, Sociology
660P Teachers College
Michael L. Benson received his PhD in sociology from the University of Illinois in 1982. He is a Fellow of the American Society of Criminology and a former President of the White-Collar Crime Research Consortium of the National White-Collar Crime Research Center.  In 2017, he received the Gilbert Geis Lifetime Achievement Award from the Division on White-Collar and Corporate Crime of the American Society of Criminology.  He has published extensively on white-collar and corporate crime in leading journals, including Criminology, Justice Quarterly, Journal of Research in Crime and Delinquency, American Sociological Review, American Journal of Sociology, and Social Problems.  His book, Combating Corporate Crime: Local Prosecutors at Work was awarded the Outstanding Scholarship Award from the Society for the Study of Social Problems Division on Crime and Juvenile Delinquency.  In 2016, he co-edited The Oxford Handbook on White-Collar Crime with Shanna R. Van Slyke and Francis T. Cullen.  The 3rd edition of his book, White-Collar Crime: An Opportunity Perspective, co-authored with Sally S. Simpson will be published in 2018. He has also authored two editions of Life-Course Criminology: An Introduction. His research has been funded by the National Institute of Justice, the Centers for Disease Control, and private research foundations.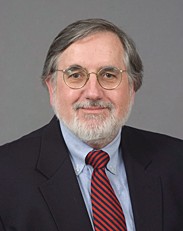 Francis T. Cullen
Distinguished Research Professor Emeritus , Sociology
660-O Teachers College
Professor Cullen received his Ph.D. in sociology and education from Columbia University in 1979.  He is a past President and Fellow of both the American Society of Criminology and of the Academy of Criminal Justice Sciences.  He was the recipient of the 2010 ASC Edwin H. Sutherland Award. From 2010 to 2014, he served on the Office of Justice Programs Science Advisory Board for the U.S. Department of Justice.  He has published more than 300 works in the areas of criminological theory, correctional policy, white-collar crime, public opinion about crime and justice, victimology, and the organization of knowledge.  His most notable books include Reaffirming Rehabilitation, Rethinking Crime and Deviance Theory, Corporate Crime Under Attack: The Ford Pinto Case and Beyond, and Unsafe in the Ivory Tower: The Sexual Victimization of College Women.  He has authored widely used texts, such as Criminological Theory: Context and Consequences, Criminological Theory: Past to Present—Essential Readings, and Correctional Theory: Context and Consequences.  His most recent works include Communities and Crime: An Enduring American Challenge and Environmental Corrections: A New Paradigm for Supervising Offenders in the Community.  In the graduate program, he continues to teach Structural Theories of Crime and Criminal Justice Research Practicum.
Ashley M Currier
Professor, Department Head of , Sociology
3428E French Hall
Ashley Currier is a sociologist who studies lesbian, gay, bisexual, and transgender (LGBT) organizing in Côte d'Ivoire, Liberia, Malawi, Namibia, and South Africa.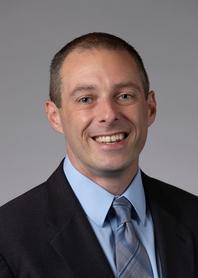 Ben H. Feldmeyer
Associate Professor and Director of Graduate Studies, Sociology
660-R Teachers College
Professor Feldmeyer received his B.S. in Psychology and Sociology from The Ohio State University in 2001 and his Ph.D. in Sociology from Penn State University in 2007.  His research focuses on criminal behavior and criminal sentencing across demographic groups, social class, and social context.  His work pays particular attention to the effects of structural conditions on violent offending across race/ethnicity and addresses such questions as:  (1) What effect (if any) does immigration have on community levels of crime, and do these relationships vary across different social contexts and demographic groups?  (2) How do factors like racial/ethnic segregation and concentrated disadvantage shape community levels of crime, and are these effects similar for Black, White, and Latino populations?  (3) Have race/ethnic, gender, and age gaps in crime changed over time, and to what degree are these trends due to changes in enforcement versus changes in large-scale social forces?  (4) How are racial/ethnic disparities in sentencing outcomes influenced by community context?  His recent work has appeared in Criminology, Journal of Research in Crime and Delinquency, Social Problems, Social Science Research, Sociological Forum, The Sociological Quarterly, Population Research and Policy Review, and Homicide Studies.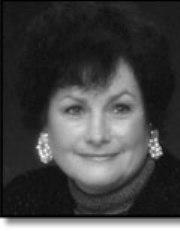 Jan Marie Fritz
Professor, Sociology
6213 DAA Addition
Dr. Jan Marie Fritz is a Professor in the School of Planning (and affiliated with the Department of Women's Gender and Sexuality Studies and the Department of Sociology) at the University of Cincinnati as well as a Distinguished Visiting Professor in the Department of Sociology at the University of Johannesburg. She has been a Fulbright Scholar at the Hungarian Academy of Sciences, a Fulbright Distinguished Chair in Human Rights and International Studies at the Danish Institute of Human Rights in Copenhagen, Denmark and a Woodrow Wilson Fellow at the Woodrow Wilson International Center for Scholars in Washington, D.C. She has received many awards including the DAAP College Award (University of Cincinnati) for Outstanding Research and Creative Work, the American Sociological Association's Distinguished Career Award for the Practice of Sociology, the Ohio Mediation Association's Better World Award for a distinguished career in mediation and awards from the Association for Applied and Clinical Sociology and the practice division of the American Sociological Association.  She is a past Vice-President of the International Sociological Association (ISA), the lead representative of the ISA to the United Nations and a member of the ISA Executive Committee.  She was  the founder and convener of the Cincinnati for CEDAW Community Coalition (CCCC) that led to a Gender Study of Cincinnati's city administration and the establishment of the Mayor of Cincinnati's Gender Equality Task Force.  She was appointed by the Mayor to be a member of the Task Force.  She also was appointed by the director of the US Environmental Protection Agency to be member of two US EPA advisory councils.  She currently is a member of NEJAC - the National Environmental Justice Advisory Council.  She has written or edited more than 130 publications including the award-winning International Clinical Sociology, "Special Education Mediation in the United States,"  "Women, Peace, Security and the National Action Plans, "Addressing Environmental Racism,"  "Including Sociological Practice" inThe Shape of Sociology for the 21st Century, "Practicing Sociology: Clinical Sociology and Human Rights," Moving Toward a Just Peace: The Mediation Continuum, (with Jacques Rhéaume) the award-winning Community Intervention: Clinical Sociology Perspectives and (with Tina Uys) Clinical Sociology for Southern Africa.  She edits Springer's Clinical Sociology book series.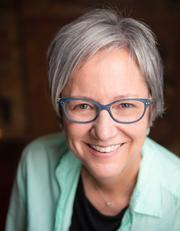 Amy C Lind
Taft Research Center Director & Faculty Chair / Mary Ellen Heintz Professor, Sociology
1100 EDWARDS 1 Edwards Center
Amy Lind is Mary Ellen Heintz Professor of Women's, Gender, and Sexuality Studies. She is currently serving as UC's Taft Research Center Director & Faculty Chair. Prior to this, she served as Head of the Department of Women's, Gender, and Sexuality Studies from August 2015 through December 2018 and as Graduate Director for four previous years. In 2017-2018, she also served as Provost Fellow, in which capacity she oversaw assessment and reaccreditation in the College of Arts & Sciences. She holds faculty affiliations in Sociology, Romance & Arabic Languages & Literatures, the Latin American, Latinx and Caribbean Studies Program, and the School of Planning/DAAP.
Dr. Lind's areas of scholarship and teaching include urban studies, global political economy, development and postcolonial studies, Global South/transnational social movements, feminist and queer theory, and studies of neoliberal governance. A qualitative researcher with great interest in people's stories of survival and resistance, she has lived, worked and conducted research in Latin America for over four years, including in Euador, Peru, Bolivia, and Venezuela. She is the author of
Gendered Paradoxes: Women's Movements, State Restructuring, and Global Development in Ecuador
(Penn State University Press, 2005), and editor of four volumes, including
Development, Sexual Rights and Global Governance
 (Routledge, 2010) and
Feminist (Im)mobilities in Fortress(ing) North America: Rights, Citizenships and Identities in Transnational Perspective
(Ashgate Publishing, 2013, co-edited with Anne Sisson Runyan, Patricia McDermott and Marianne Marchand). Her new book,
Constituting the Left Turn: Resignifying Nation, Economy and Family in Postneoliberal Ecuador
(with Christine Keating), addresses the cultural, economic, and affective politics of Ecuador's postneoliberal Citizen Revolution. She has held distinguished visiting professor positions in Ecuador, Bolivia and Switzerland and has delivered over fifty invited lectures at institutions around the world.
See her UC Taft Research Center Foreign Correspondent interview
here
.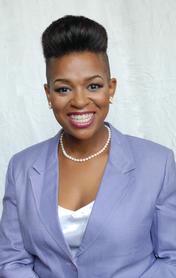 Holly Y McGee
Assistant Professor, Sociology
McMicken Hall
Hailing from the University of Wisconsin-Madison, Holly Y. McGee specializes in U.S. History and African American History, with an emphasis on black women's activist and intellectual history, comparative political activism in the United States and South Africa, and popular culture in the twentieth century.  Secondary specialties include local histories of the American South, South African women's history, and oral histories.  Currently, Dr. McGee teaches undergraduate courses in black history and film, culture and counterculture, and African American history in early and colonial America.

Presently, Dr. McGee is conducting research for her book, a biographical oral history of South African activist Elizabeth Mafeking.  Mafeking was one of four women featured in Dr. McGee's dissertation, "When the Window Closed: Gender, Race, and (Inter)Nationalism, the United States and South Africa, 1920s-1960s," which put into conversation existent and new scholarship regarding black radical women of the Left in the United States and South Africa during the twentieth century and was primarily concerned with the evolution of women's protest from localized issues of race-based discrimination to international, anti-colonial protests of the era. 

Dr. McGee's most recent publication credit, "'It was the wrong time and they just weren't ready': Direct-action protest at Arkansas Agricultural, Mechanical & Normal College (AM&N)," appeared as a reprint in Arsnick: The Student Nonviolent Coordinating Committee in Arkansas, an edited collection on SNCC's pivotal role in transforming the status of racial discrimination in Arkansas in the 1960s.  Additionally, she has forthcoming articles in the fields of local Arkansas history, and South African women's history.
Jennifer L Mooney
Sociology
Affiliate Faculty Member
Director, Hamilton County - Cincinnati Reproductive Health and Wellness Program
Data Director, Hamilton County Fetal and Infant Mortality Review (FIMR)
Cincinnati Health Department / UC Physicians, Department of OB/Gyn, Division of Community Women's Health
513-357-7308
Leila Rodriguez
Associate Professor, Sociology
450 Braunstein Hall
Affiliate faculty, Department of Africana Studies
Affiliate faculty, Department of Romance and Arabic Languages and Literatures
Affiliate faculty, Department of Sociology
Affiliate faculty, Latin American, Caribbean, and Latinx Studies
Collaborator, Central American Population Center (University of Costa Rica)
I am a cultural anthropologist and demographer whose research centers on the local integration dynamics of migrants. A second line of research examines the use of culture as judicial evidence – in the form of anthropological expert testimony – in legal conflicts that involve immigrants and refugees. 


Regional interests: Central America, Latin America, U.S.

 
Olga Sanmiguel-Valderrama
Associate Professor in Women's, Gender, and Sexualities, Sociology
3314 French Hall
Born and raised in Colombia, South America, Dr. Sanmiguel-Valderrama practiced law in Colombia for five years before migrating to Canada in her late 20s.  Dr. Sanmiguel-Valderrama earned her LLM in international human rights law at the University of Ottawa, where she also worked at the Human Rights Research and Education Center co-directing a women's project with CEMUJER in El Salvador (Central America) funded by the Canadian International Development Agency (CIDA).  In 2004, she graduated with her Ph.D. in Law from Osgoode Hall Law School at York University in Toronto, where she was also affiliated to CERLAC, The Centre for Research on Latin America and the Caribbean at York University.

On the basis of extensive fieldwork in Colombia, her research and publications examine the contradictions between neoliberal international trade and military aid on the one hand, and respect for individual and collective human rights –in particular labor, environmental, and equality rights for women and racial minorities—on the other hand. These relationships and contradictions are examined through case studies where both trade and human rights laws and practices are in operation: first, the Colombian export-led flower industry. Her upcoming book (2012) is provisionally titled "No Roses Without Thorns: Trade, Militarization, and Human Rights in the Production and Export of Colombian Flowers" (click here to see book prospectus). Second, though the case of NAFTA and undocumented migration of Mexican and Central American into the USA.

Dr. Sanmiguel -Valderrama have published various articles in prestigious international academic journals presenting her research findings on the interrelationship between globalization, international trade, militarism, social reproduction, and human rights from multidisciplinary and transnational anti-racist feminist approaches. Her research have been supported by competitive grants from the Social Sciences and Humanities Research Council of Canada, the Charles Phelps Taft Research Center, and the University of Cincinnati Research Council. Professor's Sanmiguel-Valderrama current areas of research and teaching are family-work conflict under globalization, the relationships between military aid, trade, and human rights in Colombia, feminist mothering, women, gender and law, international women's rights, and women's labor rights.
Amanda R. Hogeland
Financial & Program Administrator, Sociology
Crosley Tower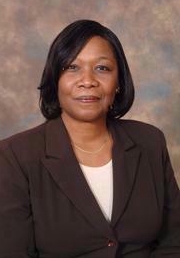 Evajean S O'Neal
Business Administrator, Sociology
1210B Crosley Tower