Lucas D. Dunlap
Asst Professor - Educator, Philosophy
5251 CLIFTCT
Lucas Dunlap is a philosopher with interests in the foundations of physics and metaphysics. His research has primarily been concerned with metaphysical issues in quantum mechanics, with a particular focus on quantum information theory.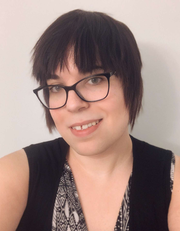 Erica Nichols
Asst Professor - Visiting, Philosophy
ARTSCI
PROFESSIONAL SUMMARY:
Erica Nichols is a Visiting Assistant Professor in the Philosophy Department at the University of Cincinnati and Faculty Affiliate in the Women's, Gender, and Sexuality Studies Department. Her research focuses on the intersection of metaphysics and ethics, most notably in questions of Personal Identity, with a recent focus on issues in Dissociative Identity Disorder, answering questions on whether an alternate personality counts as a separate moral person with their own sets of rights and what rights those personalities would have, if so. She also has research interests in general philosophy of psychology, philosophy of mind, philosophy of science, and applied ethics. Prior to joining UC, Erica was a graduate assistant at Bowling Green State University.

EDUCATION:
B.A. Purdue University Northwest. Hammond, Indiana. 2015 (Philosophy)
M.A. Bowling Green State University. Bowling Green, Ohio. 2020 (Applied Philosophy)
Ph.D. Bowling Green State University. Bowling Green, Ohio. 2022 (Applied Philosophy)

PUBLICATIONS:
(Dissertation) Multiple Personhood in Dissociative Identity Disorder: The Lives and Deaths of Invisible People.

COURSES TAUGHT:
(UC) PHIL 1089: Sex and Death
(UC) PHIL 1003: Introduction to Ethics
(BGSU) Philosophy of Death and Dying
(BGSU) Introduction to Logic
(BGSU) Introduction to Philosophy
(BGSU) Introduction to Ethics
(BGSU) Contemporary Moral Issues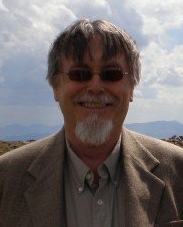 Timothy W. Allen
Social and Political Philosophy, Democratic Theory, Ancient Philosophy, Philosophy of Law, Critical Thinking, Existentialism, Business Ethics, Philosophy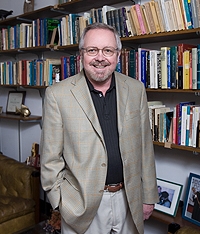 Robert Winslow Faaborg
Philosophy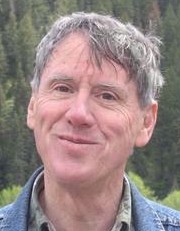 John Martin
McMicken Professor Emeritus. Areas of Specialty: Formal Semantics, History of Logic, Environmental Ethics., Philosophy
John McEvoy
History, Philosophy and Sociology of Science and Technology, Marx, Foucault, Althusser, Philosophy
Areas of Specialization
John McEvoy works in science studies and political philosophy. He has published extensively on the history and philosophy of science, focusing mainly on the Chemical Revolution, which occurred in the eighteenth century and is generally regarded as the origins of modern chemistry, and twentieth-century interpretations of this important event. He is currently working on more general issues pertaining to the historiography of science and is keen to show how the discipline of the history of science is shaped by wider philosophical and cultural influences. McEvoy also teaches political philosophy, focusing on the classical texts of Marx and Engels and the twentieth-century writings of the Frankfurt School, Foucault, and Althusser. He also teaches courses on the philosophy of technology and the historical and philosophical relations between magic, science, and the occult. His analysis of the 'history of the history of science' since World War Two is available in
The Historiography of the Chemical Revolution: Patterns of Interpretation in the History of Science (London: Pickering and Chatto, 2010)
.
Harvey Mullane
Philosophy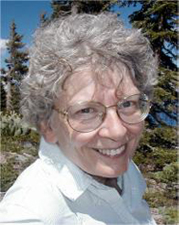 Jenefer Mary Robinson
Aesthetics, Philosophy of Psychology (emotion theory), Philosophy
Jenefer Robinson teaches and writes on topics in aesthetics and philosophical psychology, especially the theory of emotion. Her book, Deeper than Reason (OUP 2005) applied recent advances in emotion theory to issues in aesthetics, such as the expression of emotion in the arts, how music arouses emotions and moods, and how the emotional experience of literature and music in particular can be a mode of understanding and appreciation. Jenefer is President of the
American Society for Aesthetics
. Her presidential address was about the role of emotional feelings in the appreciation of architecture. She is currently writing a book on emotion for OUP.
For more information, please see her
personal website
Charles H Seibert
Philosophy
William L Todd
Philosophy
Graduate Students/Assistants