UC Journalism Icon Establishes Scholarship for Photojournalism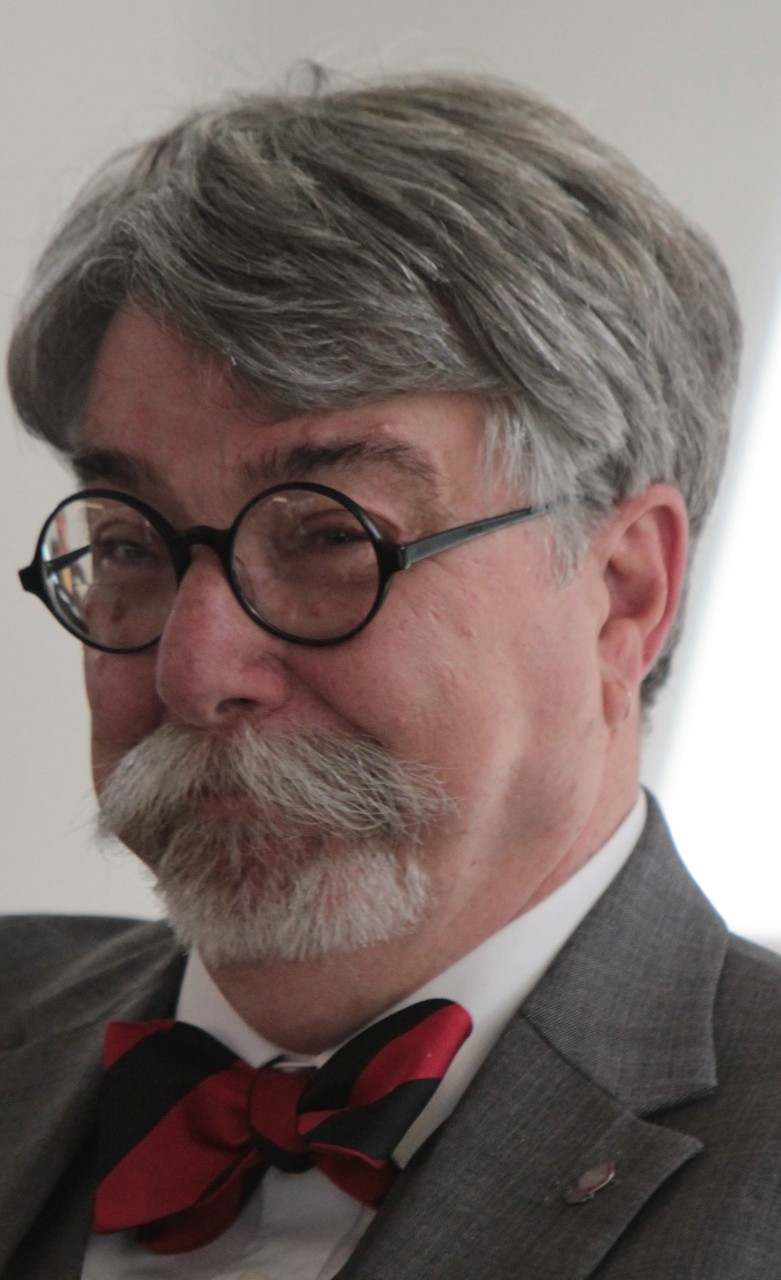 By Elizabeth DePompei
Next spring the Department of Journalism will award its first Jon Hughes Scholarship for Photojournalism. The scholarship, established and financed by photojournalism professor and UC Journalism Hall of Famer Jon Hughes, will give $1,000 to an incoming freshman for use toward a degree in photojournalism.
The goal of the scholarship is to encourage and support high school seniors with an interest in telling stories through a lens. Although Hughes himself never received a formal education in photography - learning instead by trial and error - he believes in the importance of fostering potential through education. Hughes began his career at UC in 1972 after working as a journalist for several daily newspapers. He was the first professor hired as a writer and the only journalism professor in the English & Comparative Literature Department. By the mid-70s, Hughes established a writing certificate program that included creative writing, professional writing and journalism. It wasn't until the late 1990s that Hughes began teaching photojournalism. "I do not teach something unless I have proven my skills professionally," says Hughes. The road to proving himself began by accident in 1985 when Hughes traveled to Cuba. As a kind of note-taking, he snapped photos and captured what he couldn't jot down in words. What he got was much more than notes. "I was overwhelmed by the power of an image."
However, the technical aspects of photography intimidated Hughes at first. Having worked with photographers as a news writer, Hughes was able to learn from his peers. He started out photographing sporting events where he learned how to anticipate and react to what was happening in front of the camera. His early experiences and the birth of digital photography made an impression on Hughes and he soon found his passion. With a Leica film camera and the vast range of gray scale, Hughes turned his focus to documenting the human condition.
Since then, his photographs have been published in the New York Times, Associated Press, Cincinnati Magazine, Cincinnati Enquirer, and many others. Hughes has been awarded multiple research grants, exhibited his work worldwide and traveled the globe.
All the while, Hughes has been committed to sharing his knowledge and experience with his students at UC. Most recently, he turned the journalism certificate program into a degree program and an independent department, his proudest accomplishment to date.
In the darkroom he created out of an office, Hughes shows me one of his images from a recent trip to Paris where he spent a month reconstructing 20th century photographs by Henri Cartier-Bresson and other French photographers.
He shows me how he exposes the negative before swishing the photo paper in a chemical bath. Watching the black and white image of a Parisian motorcyclist develop before my eyes is like witnessing magic, an event not lost on the veteran photographer.
"It still amazes me," he says.
Hughes will return to teaching in January, but after retirement will only teach part-time. Whether or not you see him in the classroom, his impact will remain inescapable.
Just ask the first budding photojournalist, fresh out of high school, who receives the Jon Hughes Scholarship for Photojournalism.