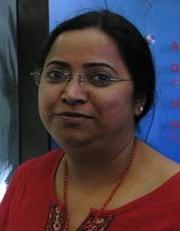 Manisha Sinha
Adjunct Assistant Professor, A&S SPIA Adjuncts
1222 Crosley Tower
Manisha Sinha, Ph.D. teaches courses on international relations and international political economy. She earned her degree from the Jawaharlal Nehru University, New Delhi, where her research explored the relevance of the most-favored-nation and non-discrimination rules of the World Trade Organization and their central position in the contemporary multilateral trading system. Her research focuses on issues related to international trade, globalization and global governance. She is also interested in the politics and economics of inter-state relations and the role of international organizations in shaping such relations.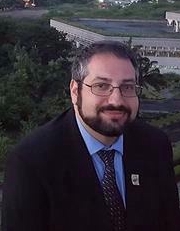 Gregory H. Winger
Assistant Professor, A&S School of Public and International A
1202 Crosley Tower
Dr. Gregory H. Winger is an Assistant Professor in the School of International and Public Affairs at the University of Cincinnati.  He specializes in cybersecurity, U.S. foreign policy, and security studies. His reasearch examines security cooperation and in particular how collaborative activities like defense diplomacy have been used to facility cooperation on emerging security issues. Dr. Winger has done significant work on how these activies have occured within the U.S.-Philippine alliance and how they are now being adapted to cybersecurity. 

He has authored several works on these subjects in publications such as Foreign Affairs, Foreign Policy Analysis, and Armed Forces & Society. He is the recipient of numerous prestigious awards including the World Politics and Statecraft Fellowship from the Smith Richardson Foundation and the Liefur Erikisson Scholarship. He has also held research fellowships with esteemed institutions including the Center for Small State Studies at the University of Iceland,  the Institute for Human Sciences in Vienna, and as a Fulbright Fellow in the Philippines. 
Jane Anderson
Adjunct Associate Professor, Political Science, Political Science
Barbara A Bardes
Political Science
1120 Crosley Tower
Barbara Bardes specializes in American government, politics, and public policy analysis. She received her Ph.D. in political science from the University of Cincinnati. While teaching at Loyola University of Chicago, Professor Bardes was a founding member of the committee responsible for developing an academic program in women's studies. With Professor Suzanne Gossett, she developed a team-taught interdisciplinary course examining American women's struggles for political power as debated in nineteenth-century literature; their collaboration resulted in the book, Declarations of Independence: Women and Political Power in Nineteenth Century American Fiction (1990). She is active in numerous professional associations, including the Women's Caucus for Political Science. While serving as Dean of Raymond Walters College, Professor Bardes continues to engage in research and publication in political science. Areas of current research specialization include public opinion, attitudes toward foreign policy issues, and women in American politics. A new edition of her co-authored text American Government and Politics Today was published in 1997.
Stephen E Bennett
Emeritus Faculty, Political Science
Alan E Bent
Political Science
Han-Kyo Kim
Emeritus Faculty, Political Science
Abraham H Miller
Emeritus Faculty, Political Science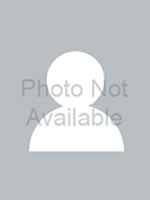 Dennis C Oneill
Political Science
Old Chemistry Building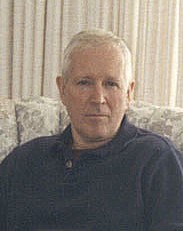 James A. Stever
Professor, Political Science
1110 Crosley Tower
Professor James A. Stever is widely published in professional journals. He is currently developing intergovernmental management models to combat terrorism. Stever is a member of two editorial boards: International Journal of Public Administration, and International Journal of Organizational Theory and Behavior. In addition to journal articles, he has published four books. These books are: Diversity and Order in State and Local Politics (University of South Carolina Press, 1980); Administering the New Federalism (Westview, 1986); The End of Public Administration, (Transnational Publishers, 1988); The Path to Organizational Skepticism, (Chatelaine Press, 2000). He was awarded the Laverne Burchfield Award for the Best Book Review in Public Administration Review in 1995 and 2002.
Norman C Thomas
Emeritus Faculty, Political Science
Howard B Tolley
Professor Emeritus of Political Science Adjunct Professor of Law, Political Science
Crosley Tower
American Arbitration Association, Labor Arbitrator
Ohio State Employment Relations Board (SERB), Roster of Neutrals, Fact Finder, Conciliator
Alfred J Tuchfarber
Professor, Political Science
Crosley Tower
R Eric Weise
Emeritus Faculty, Political Science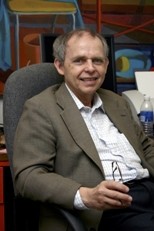 Joel D Wolfe
Professor, Political Science
1117 Crosley Tower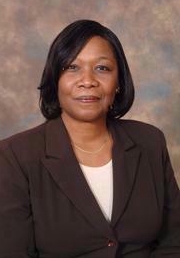 Evajean S O'Neal
Business Administrator, Political Science
1210B Crosley Tower