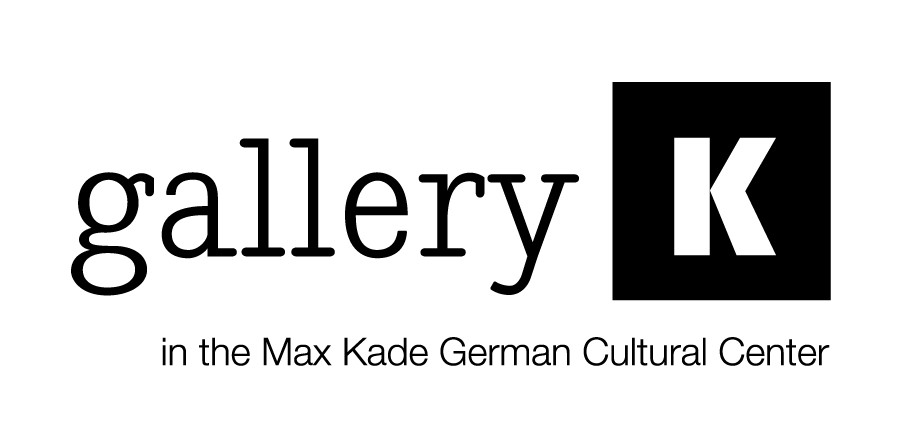 Gallery K in the Max Kade German Cultural Center presents art and cultural history exhibitions with an emphasis on contemporary artworks that comment on the German and German-American experience. We support the mission of the Department of German Studies by providing a cultural resource that encourages discussion of the sociological, philosophical and historical implications of art. In this discussion among artists, students, faculty and the University of Cincinnati community, we seek to play an active role in the construction and shared consciousness of visual culture.

The gallery invites works from artists in academic settings as well as in the professional world. Inquiries regarding exhibitions or upcoming Calls for Artists may be directed to galleryk.curator@gmail.com.
The Max Kade German Cultural Center is located in the Old Chemistry building, room 736.
CALL FOR ARTISTS

Get Real.

Call for Graduate Student Artist Proposals

Submission deadline: September 1, 2014

Exhibition October 10, 2014 – November 10, 2014

The University of Cincinnati's Department of German Studies is currently accepting proposals for the Fall 2014 exhibition program in the Max Kade German Cultural Center, Get Real. The exhibition will be in conjunction with the Nineteenth Annual Focus on German Studies Conference and will share its theme: creating, questioning and playing with reality.

Get Real: Call for Artists

PREVIOUS EXHIBITIONS

October 11, 2013 - November 10, 2013
This exhibition marks the first collaboration between two programs housed in the Department of German Studies: Gallery K in the Max Kade German Cultural Center, a program in its second season, and the Focus on German Studies Conference, a graduate student-coordinated conference in its eighteenth year.
The theme for this year's conference and exhibition is adaptations of German literary- and artworks. As the conference will seek to explore what it means to adapt a narrative in the twenty-first century, the exhibition presents contemporary artworks that reflect on, take inspiration from, or build on existing German print, film, stage or visual art works or familiar German myths, characters or themes.  
The gallery will be open weekdays from 9:00 am to 3:30 pm and will be free and open to the public. Please note: the interactive sound installation, Halsen & Tegrel: Anamnesis, will be available weekdays from 9:00 am to 2:00 pm.

Additionally, this exhibition will serve as both the backdrop and as a discussion forum for the Focus on German Studies Conference, Re: Working, Thinking, Seeing. Adapting to the 21st Century on Saturday, November 9, 2013. The conference will include a roundtable discussion for scholars and artists at 5:30 that evening, including guest artists Scott Dickens and Leonardo Selvaggio of Ka-Ter Art, Larissa Mellor and Nestor Armando Gil.

Seeing Berlin: Reflections on Experience and (Re)Presentation
April 17, 2013 - May 15, 2013
Participating artists;
Susan Kosek Cavalaris, Jeffrey Eden, Alexandra Parks, Penny Victoria Rafferty, Benjamin Spalding, Julie Stoermer