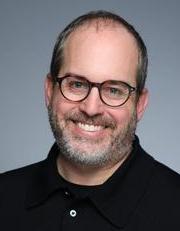 Todd Herzog
Professor in the School of Communication, Film, and Media Studies and the Department of Asian, East European, and German Studies. Director of the Niehoff Center for Film and Media Studies and the Digital Media Collaborative., A&S German Studies
4256 CLIFTCT
Todd Herzog holds faculty appointments in the School of Communication, Film, and Media Studies and the Department of Asian, East European, and German Studies at the University of Cincinnati, where he also directs the Digital Media Collaborative and the Niehoff Center for Film & Media Studies. He is author or editor of six books and has published over three dozen articles on topics ranging from the modernist crime story to the representation of history in the films of Quentin Tarantino. He is currently working on a book project on Vienna's Prater and the History of Amusement.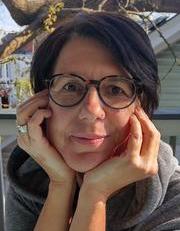 Tanja U Nusser
Professor of German Studies & Director of Graduate Studies, A&S German Studies
4250 CLIFTCT
Tanja Nusser is interested in animals, artificial reproductions and artificial humans, science (and maybe mad scientist too), in terror and catastrophes, and questions of the real. Her main research interests are literature since the 19th century, film studies, and history of science, disability studies, and gender studies, postcolonial and transnational theory.

She is author of a book on the German filmmaker Ulrike Ottinger (2001) and one on artificial reproductions in literature and film (2011). She is co-editor of the book series Szenen / Schnittstellen (Fink Verlag, Germany) and co-edited volumes on the Berlin Republic. Reflections on / of German Unification (1990-2015) (2019), Kathrin Röggla (2017), Catastrophe and Catharsis: Perspective on Disaster and Redemption in German Culture and Beyond (2015), Engineering Life. Narrationen vom Menschen in Biomedizin, Kultur und Literatur (2008), Askese. Geschlecht und Geschichte der Selbstdisziplinierung (2005), Rasterfahndungen. Darstellungstechniken – Normierungsverfahren – Wahrnehmungskonstitution (2003), Techniken der Reproduktion. Medien – Leben – Diskurse (2002) and Krankheit und Geschlecht: Diskursive Affären zwischen Literatur und Medizin (2002).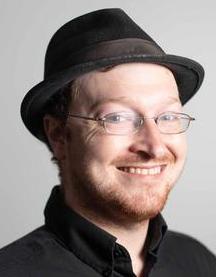 Evan Torner
Associate Professor of German Studies and Film / Media Studies; Undergraduate Director of German Studies; Director, UC Game Lab, A&S German Studies
4253 CLIFTCT
Evan Torner defended his dissertation on race representation in East German genre cinema at the University of Massachusetts Amherst in 2013, and spent 2013-2014 at Grinnell College as an Andrew W. Mellon Postdoctoral Fellow. He has published several articles pertaining to East Germany, critical race theory, DEFA Indianerfilme, science-fiction, transnational genre cinema, and game studies, as well as co-edited several books. His volume 
Immersive Gameplay: Essays on Role-Playing and Participatory Media
 co-edited with William J. White was published with McFarland Publishing in 2012, and he is one of the founding editors of the Analog Game Studies journal (
http://analoggamestudies.org
). His major projects underway include the 
Handbook of East German Cinema: The DEFA Legacy, 
co-edited with Henning Wrage and under contract with Walter De Gruyter, and a monograph entitled
A Century and Beyond: Critical Readings of German Science-Fiction Cinema.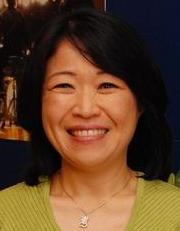 Mikiko Hirayama
Assoc Professor, A&S German Studies
4214 CLIFTCT
Professor Hirayama ​teaches courses on Japanese and Chinese art history.  
Her research focuses on Japanese art criticism of the early twentieth century. Her recent publications include  "Inner Beauty: Kishida Ryūsei (1891-1929)'s Theory of Realism." Edited by Minh Nguyen. New Essays in Japanese Aesthetics:  Philosophy, Politics, Culture, Literature, and the Arts. Lanham, MD: Lexington Press, 2017,  "Ishii Hakutei and the Journal Hōsun."  Edited by Chris Uhlenbeck, Amy Riegle Newland, and Maureen de Vries. Waves of Renewal: Modern Japanese Prints, 1900-1960. Leiden: Hotei Publishing, 2015, "'Fictionalized Truth': Realism as the Vehicle for War Painting" in Art and War in Japan and Its Empire, 1931-1960 (2012),  "From Art without Borders to Art for the Nation: Japanist (Nihonshugi) Painting by Dokuritsu Bijutsu Kyōkai during the 1930s" in Monumenta Nipponica (2010), and Reflecting Truth: Japanese Photography in the Nineteenth Century (co-editor, 2005).  

She has delivered papers at venues such as the College Art Association conference, Association for Asian Studies conference, and Asian Studies Conference Japan.   Hirayama's service to the field included serving as an anonymous reviewer for Art Bulletin and Ars Orientalis.

 
User not found User not found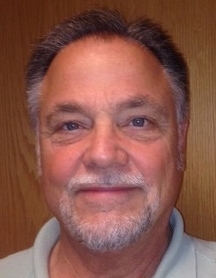 Steve R Hofferber
Program Manager
Elaine M Dunker
Financial Administrator 2, A&S Romance & Arabic Languages & Literat
360D ARTSCI