Growing Community Change Researchers in STEM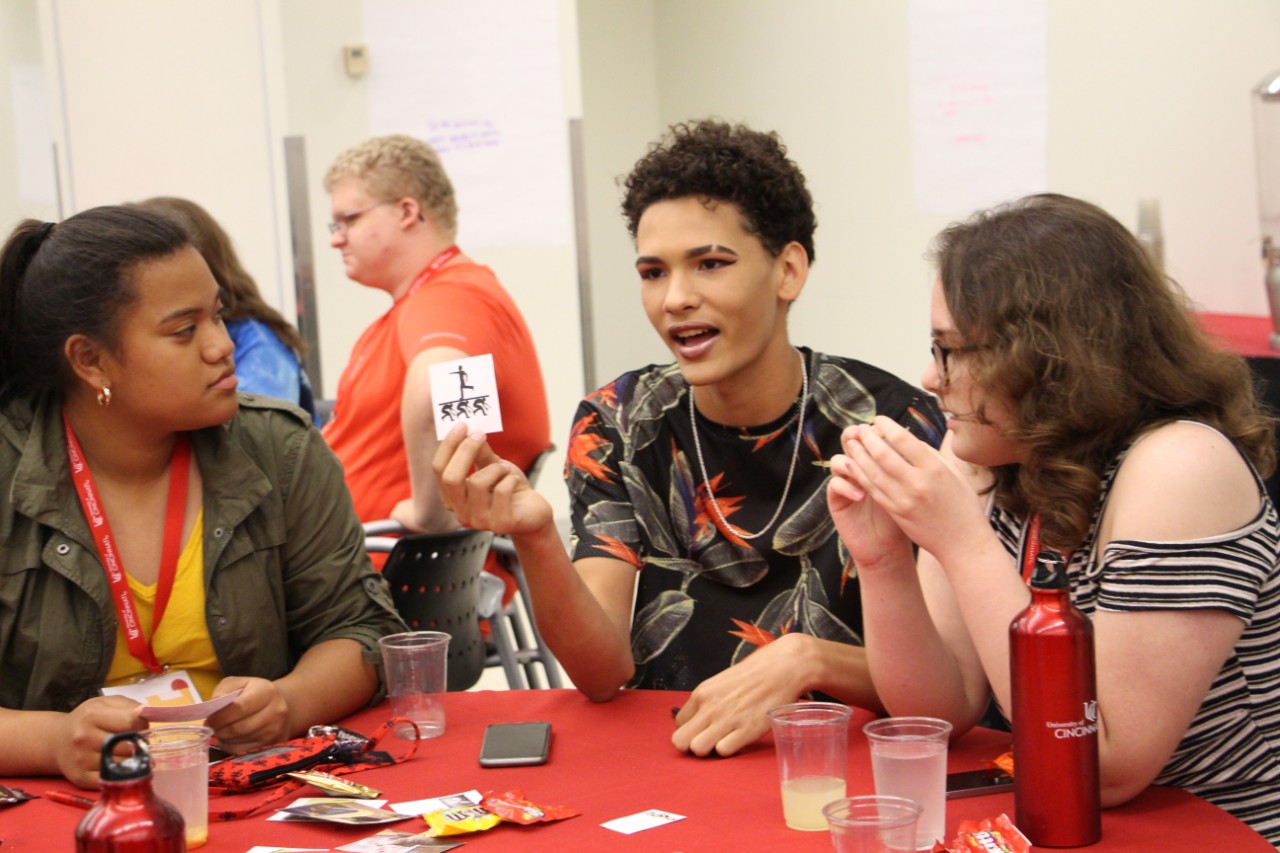 Urban and Rural High School Students Unite During Opioid Epidemic Community Research Project
The Growing Community Change Researchers in Science, Technology, Engineering, and Mathematics (STEM) program kicks off its first of five years at University of Cincinnati.
By: John(na) Jackson
Date: June 4, 2018
Contact: (513)556-4350
Early morning on May 16, in the Tangeman University Center on the UC main campus loud chants of "Black Lives Matter!" echoed down the 4th floor halls. Local anti-racist activist, Christina Brown, led a group of 50 high school students in their first rallying cries. The exercise may have helped to wake them up, but it was also their introductory lecture into the world of community organizing and advocacy.
Funded by the Science Education Partnership Award (SEPA) from the National Institutes of Health (NIH), the program is titled Growing Community Change in Researchers in STEM. The principle investigators include Farrah Jacquez, Associate Professor of Psychology and Kathie Maynard, Assistant Dean of the College of Education, Criminal Justice, and Human Services (CHECH) Innovation and Opportunity.
Uniting juniors and seniors from Princeton High School in Hamilton County and Manchester High School in Adams County, the program brings together two teachers and 25 students from each school to address the unique ways the opioid epidemic has affected the health and happiness of their respective communities.
During their time at UC, the students were initiated into the world of STEM research as well as engaged in discussions around community activism. In one activity, students answered questions on large sheets of butcher paper hung around the room. The questions addressed practical matters of research, as well as topics related to community advocacy – "The biggest problem in our community is…"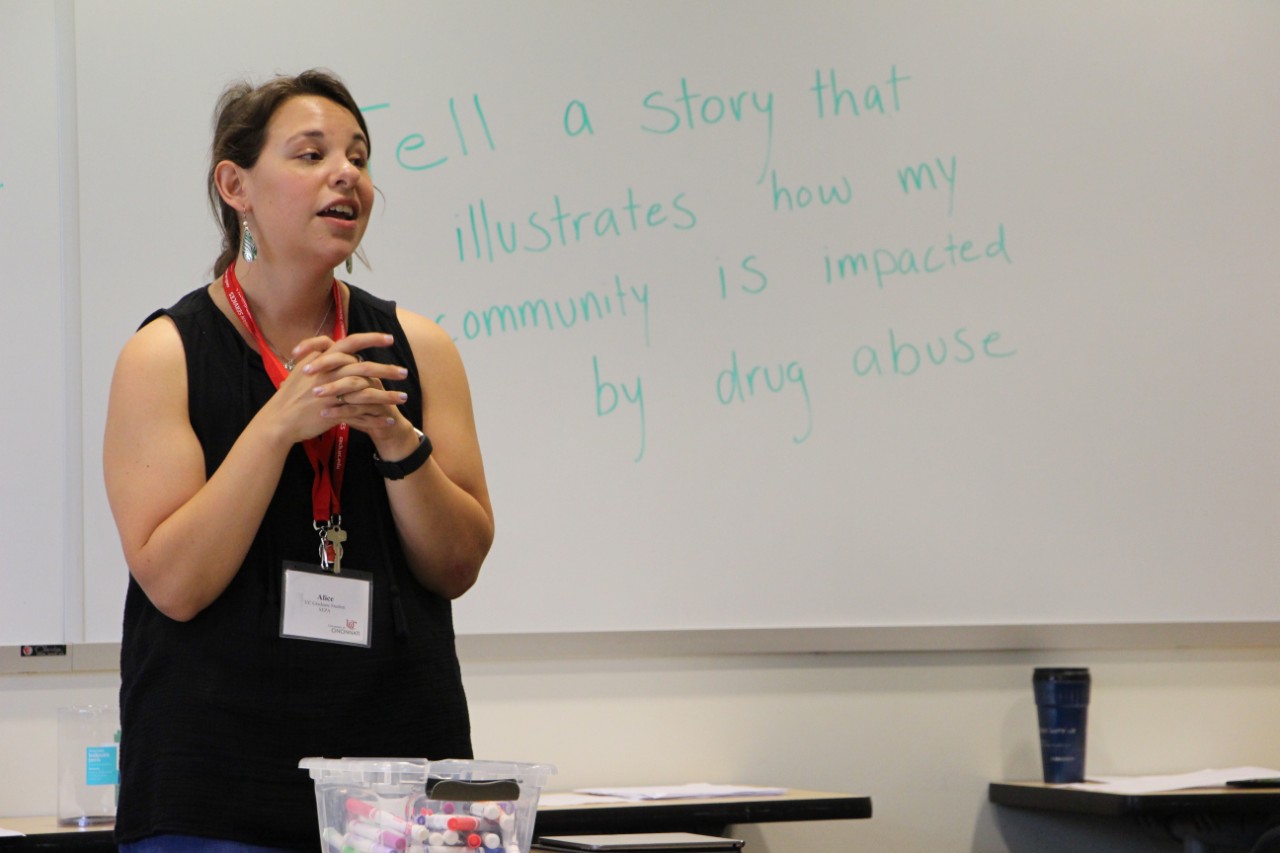 By uniting community activists like Brown with UC STEM researchers, Jacquez and Maynard fulfill their program goals of linking academic research to material results students can strive for in their work.
Jacquez is optimistic about the results. "My biggest hope is that the students will gain a sense of self-efficacy, or and understanding that they truly can make a difference in their community," said Jacquez. "I also hope that students learn that science isn't just for 'Einstein types,' but that anyone can be a scientist and that science can look lots of different ways and can be used to solve real world problems."
Another goal of the program is to increase representation of African American and Appalachian students in STEM, by engaging these groups in community-relevant STEM experiences, according to the program abstract.
"This project is important to UC because it connects the resources we have at UC- funding, scientific expertise, STEM pedagogical skills- to two communities in our area who can really benefit," said Jacquez. "UC benefits because by engaging these hard-to-reach populations early on in high school, we have the opportunity to create a pathway toward UC for college. In other words, we might be able to get these talented kids to start their career in science at UC because we engaged them early."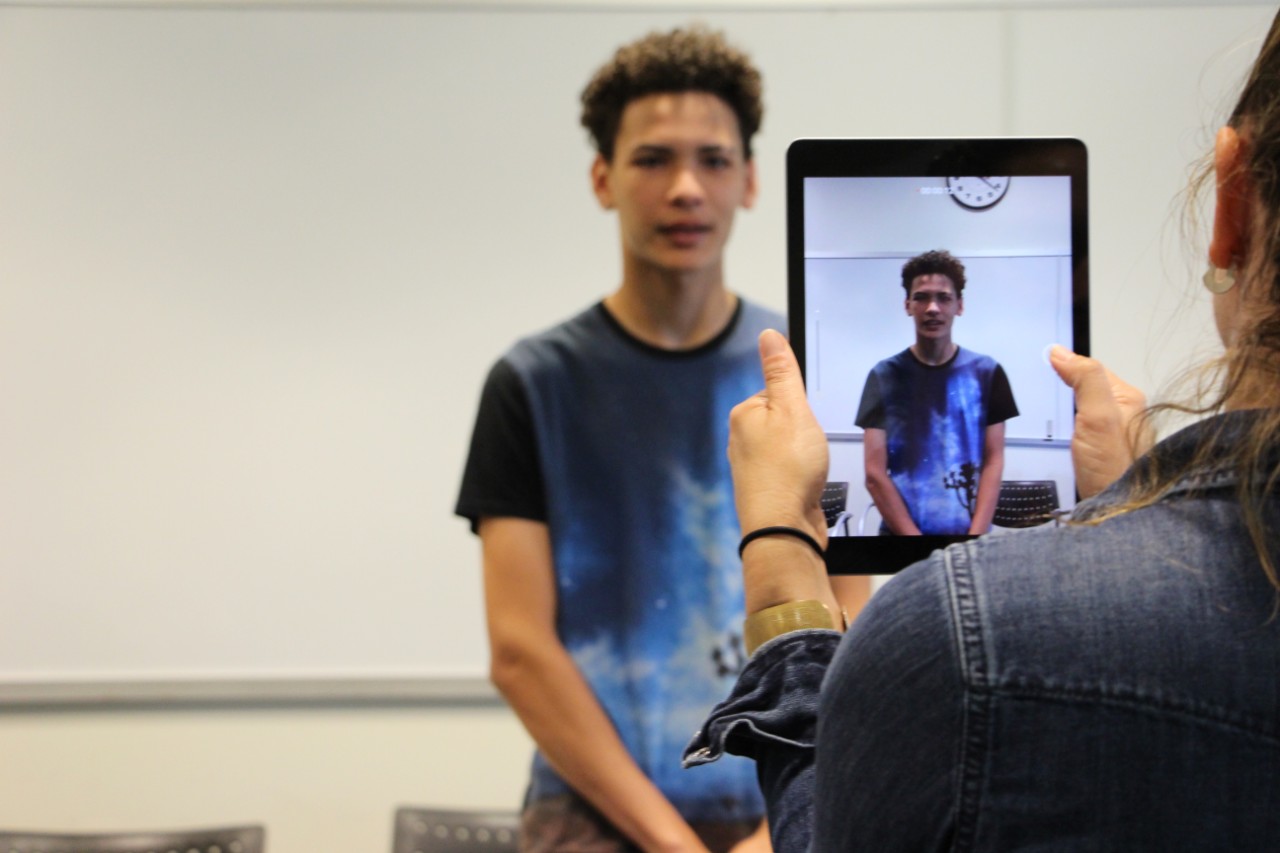 Participation in the project lasts for a year. The program has funding to continue into 2022, allowing up to 250 students to contribute throughout its duration. The program pulls together students for two days of in-person lectures and interactive workshops that introduce them to the process of community-based participatory research (CBPR), a popular method used by social researchers. During the course of the year, students continue to conduct community research and meet weekly to share findings on an online platform so that students from each school are able to remain connected.
At the end of their tenure in the program, students are given the opportunity to present their findings on two occasions – once for UC experts and their peers, and again to their community. Students who complete the program are able to learn STEM and applied research skills, leadership skills, public speaking and scientific writing.
Jacquez is passionate about instilling STEM and community advocacy skills in students before they reach the university level: "This program feels so important to me because I genuinely believe that our greatest hope for solving the wicked problems of drug abuse and addiction is by working with young people not as research subjects, but as research partners. They have expertise into these problems that we academics could never have- by partnering with them, we can bring our different types of expertise together to truly move the needle on health disparities."
In the spirit of partnering with students and respecting them as participatory researchers, the high school participants are each paid $1000 in $250 installments given quarterly – giving them an even more authentic experience in the field of professional research.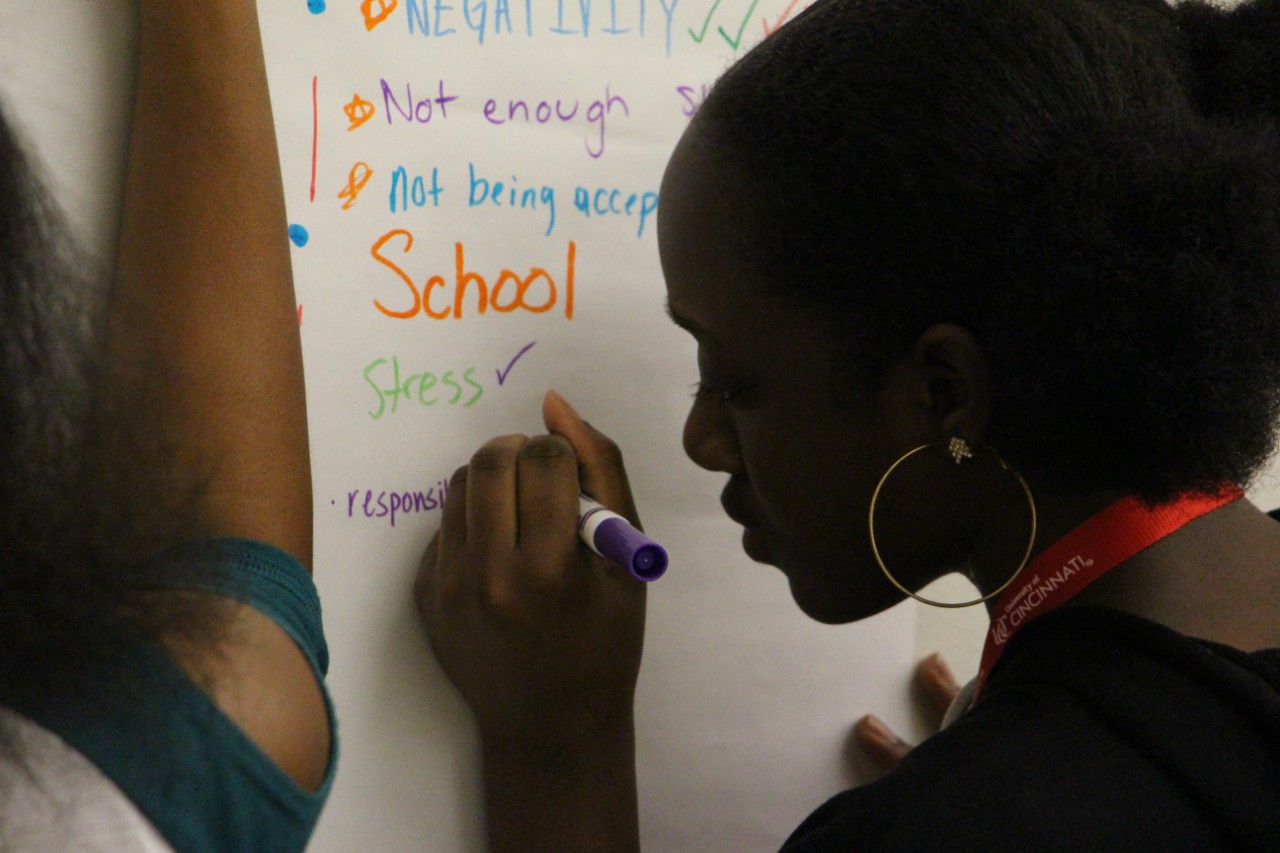 Three UC graduate assistants from psychology and a doctoral student in CECH are also involved in the organization of the program, and helped lead and facilitate workshops with the high school students.
Jacquez, Maynard and their research team are particularly excited by the opportunity to uplift the voices of young people who are frequently underrepresented in STEM and social research fields.
"I am especially proud to be working with two schools that aren't always the first partners for UC projects because they are not immediately adjacent to UC geographically. Manchester High School is out in Adams County, about 80 miles east of UC," noted Jacquez. "Unfortunately, Manchester is in the midst of significant economic decline and the opiate epidemic has hit their rural community incredibly hard. Princeton is a very different community demographically, with a more urban location and incredible ethnic diversity in their student body. Their community is also struggling with drug abuse and addiction problems, but the factors contributing to these issues are much different and the solutions will be different as well."
Growing Community Change Researchers in STEM is sponsored by UC Department of Psychology and CECH. For more information about the program and how to get involved, email Farrah Jacquez at Farrah.jacquez@uc.edu.