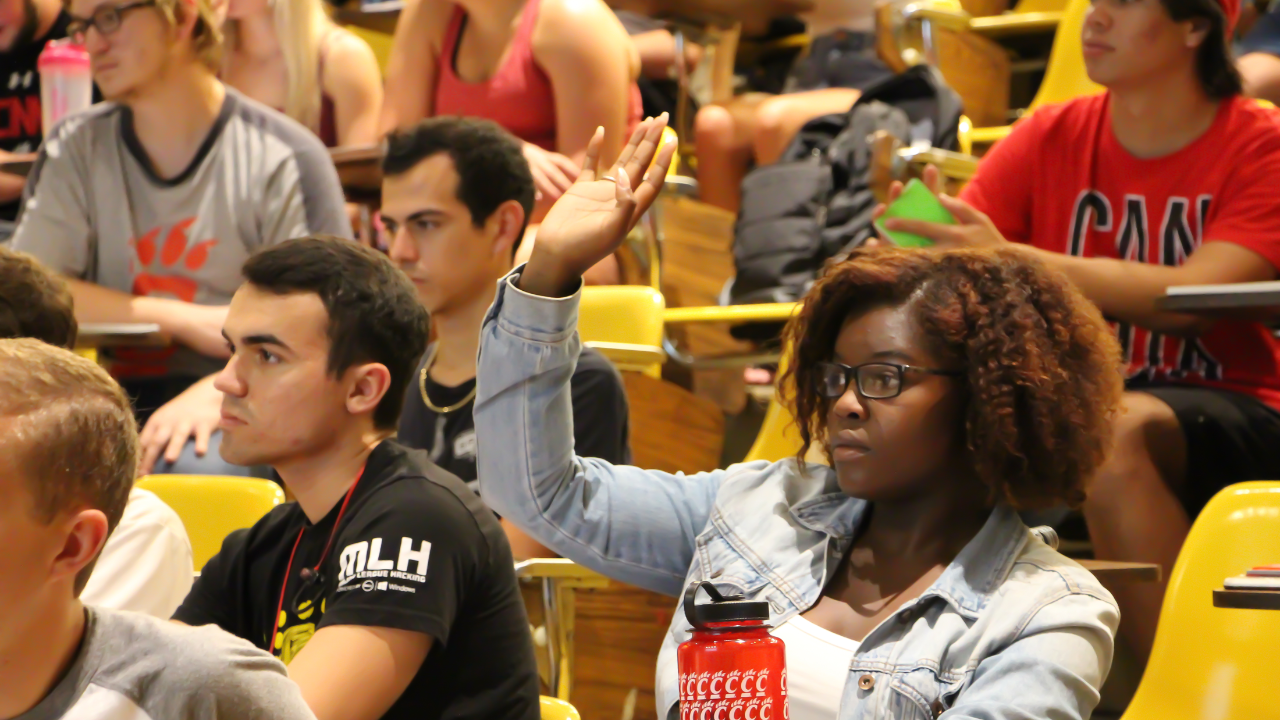 As the academic home to more than 8,000 undergraduate students, the College of Arts and Sciences (A&S) is the largest college on the University of Cincinnati campus. Here, you have the opportunity to choose a course of study from among 65 majors across 22 departments. You also can enroll in one or more of the 52 certificate and 28 minor programs.
All of this means you will create an educational path that's as unique and diverse as your interests. Explore your passion for history and human experiences of the past or study theories about the workings of the universe. Become a member of a vibrant writers' community or cultivate your love for other languages and cultures. 
As an A&S student, you will learn from a diverse, dedicated and award-winning faculty who are actively engaged in scientific and community-based research and bring that new knowledge into the classroom. In addition, our team of professional advisors is here to assist you with academic and career guidance, to set each of our students up for success. 
At A&S, every student graduates with outside-the-classroom internship or research experiences that help them build their resumes and stand out in today's competitive job market.
Explore our undergraduate programs to find out how the College of Arts and Sciences can make your academic experience as unique as you are.