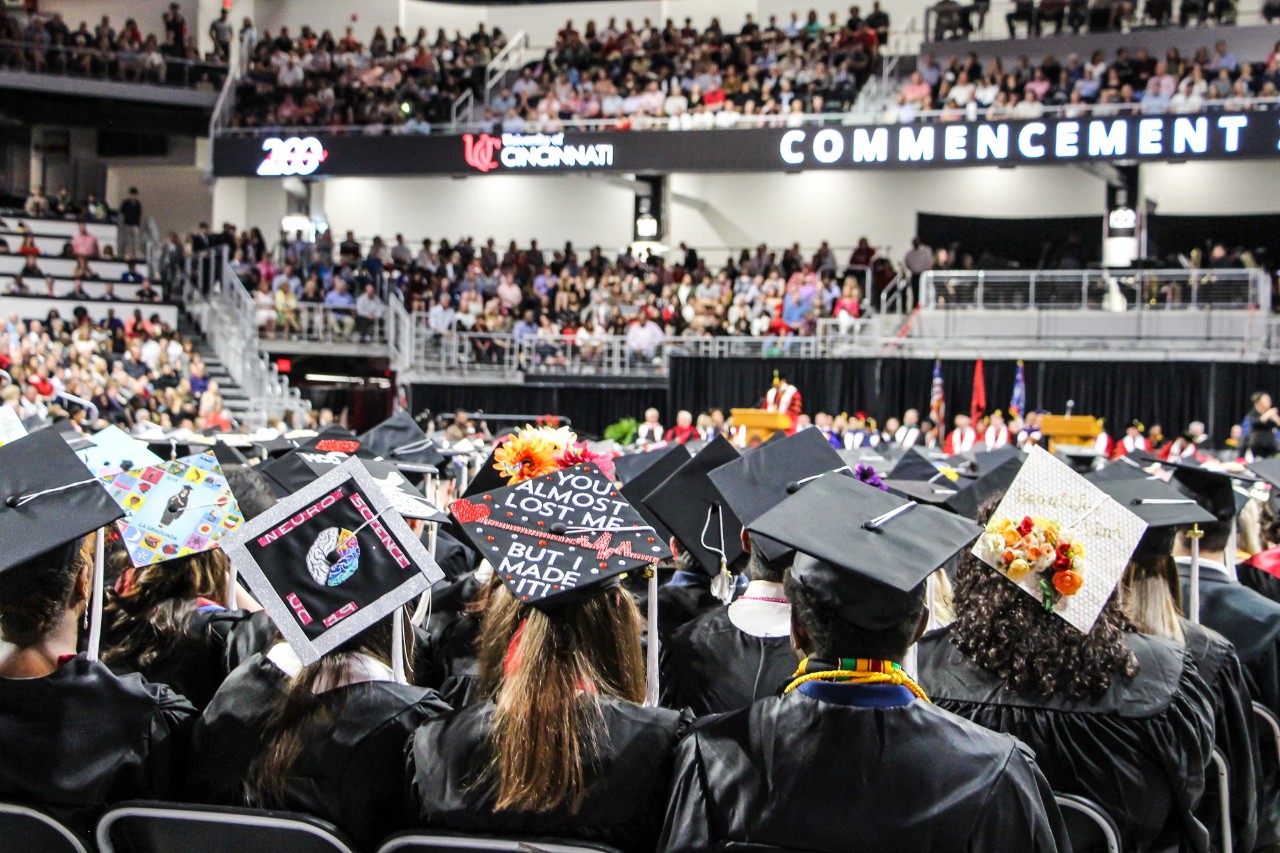 Education as Unique as You Are
Wherever your passion leads you, you'll find a path to follow in the College of Arts and Sciences at the University of Cincinnati.
Build an exciting future starting today in the University of Cincinnati College of Arts and Sciences. As the University's largest undergraduate college, we're proud to offer you personalized opportunities to take your studies as far as you want.
In the College of Arts and Sciences, we'll do what it takes to make every experience, inside and outside the classroom, support your career and life goals.
At the University of Cincinnati, it is possible to maximize learning and minimize debt. Just ask your College of Arts and Sciences recruiter for more information and support!
Co-op: alternate between semesters of full academic coursework and full-time, paid co-op education/professional development coursework in select majors
3 + 3 Law Program: earn a bachelors and a law degree in just 6 years in select majors
4 + 1 Bachelors and Masters degrees: earn both degrees in just 5 years in select majors.
3-Year Programs: Students with Advanced Standing Credit or who attend summers may finish the degree in three years in select majors.
Connections to Pharmacy: Early Assurance Program: A guaranteed pathway to the Doctor of Pharmacy (PharmD) degree for academically strong high school students who plan to pursue a career as a pharmacist.
Meet just a few students who followed their passion in a world of different ways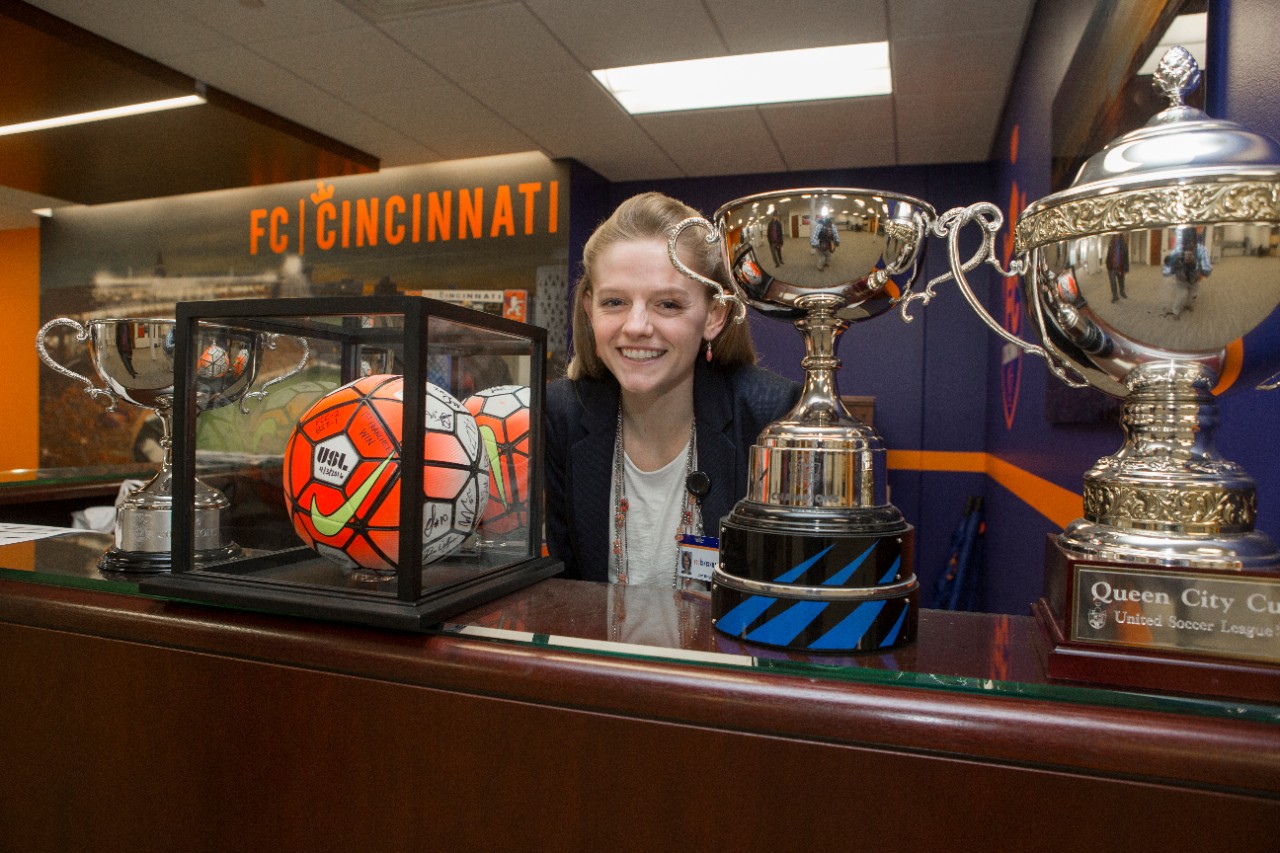 Samantha Burgess
Exploratory Studies to Communication Career
Sam said the College of Arts and Sciences gave her many opportunities to forge her own path and introduced her to excellent professors and resources. But the most beneficial? Her involvement in the Communication co-op program. "Without it, I don't know where I would be today," she says.
After gaining real-world experience as an advising assistant for her first co-op, Sam, a lifelong soccer fanatic, landed her dream job with FC Cincinnati. "My second co-op with FCC introduced me to my passion: professional sports."
Sam turned down three other co-op offers while waiting to hear back from FCC –and that determination paid off. When she got the news she was hired, she burst into tears. "A wave of relief and excitement fell over me. The wait was over!" After two co-op rotations with FCC, Sam started full time as an Account Representative.
"My co-op advisor was awesome. I am so grateful for her and everything she did to push me towards my goals."
UC gave me lots of opportunities to figure myself out. I spent a year in Exploratory Studies where I truly explored all of my options... All of my professors were excellent resources and gave me great advice.
Samantha Burgess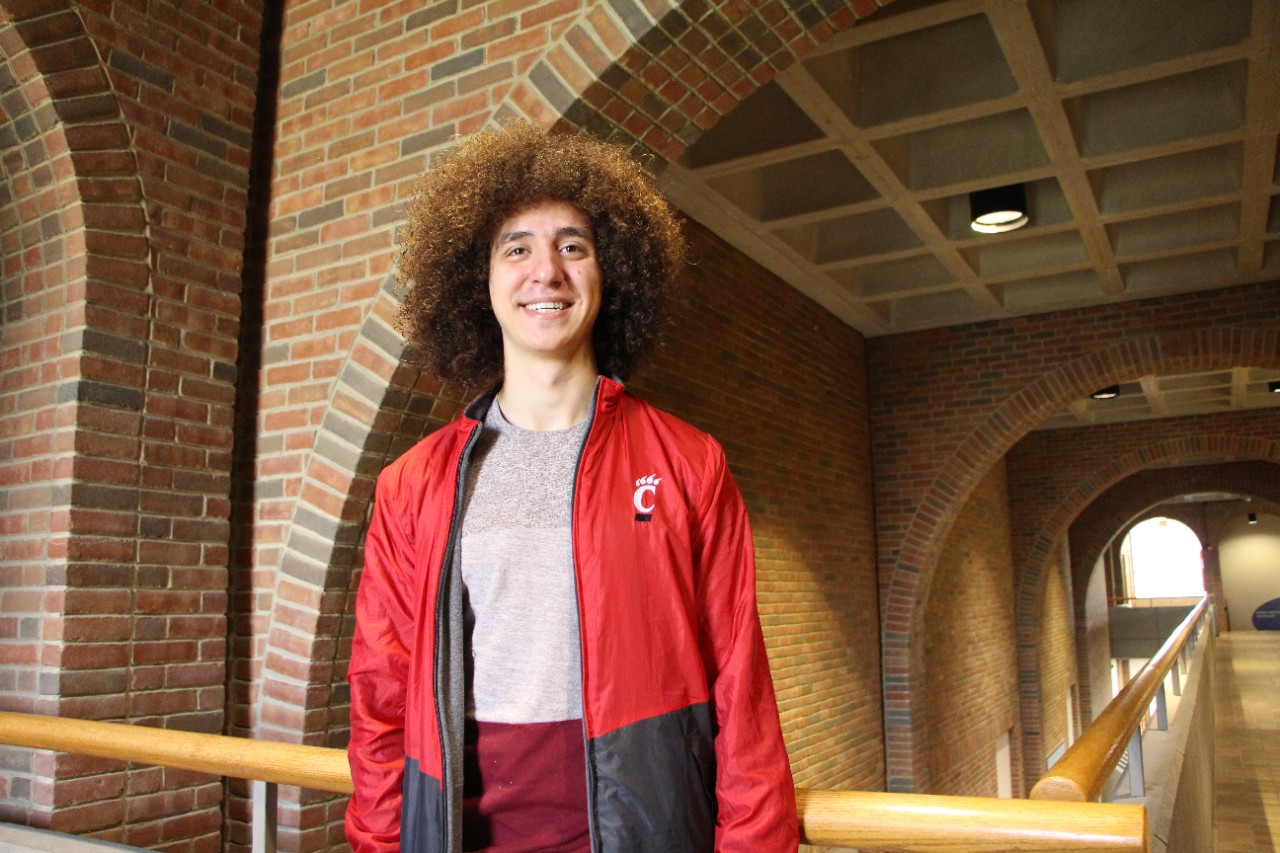 Korash Assani
Physics, Astrophysics, and Mathematical Sciences triple major
Korash knew he wanted to study astronomy ever since he was in high school. He later fell in love with the physics program here, and parlayed that passion into a triple-major.
In A&S, Korash had several opportunities to collaborate with scientists to research the structure of solar systems, and the findings of his undergraduate research are starting to be heard by astronomers around the country. He presented his latest project on a solar system 300 light years away to the American Astronomical Society conference in Seattle.
Korash has been as busy outside the classroom building other career skills, while serving as president of the A&S Ambassadors, and as a peer tutor in the Learning Assistance Center.
Grad school and a doctorate in Astrophysics are what Korash plans to pursue after graduation, hoping it will help him land the role of a research scientist or a professor.
"I have matured more than I could have possibly imagined here at UC," he says. "I came from a lovely village where I was used to corn fields every where I looked. Coming here allowed me to learn so much more about the world."
The most important skill I have learned from my three majors is how to problem solve, to look at a problem and figure out where I need to start.
Korash Assani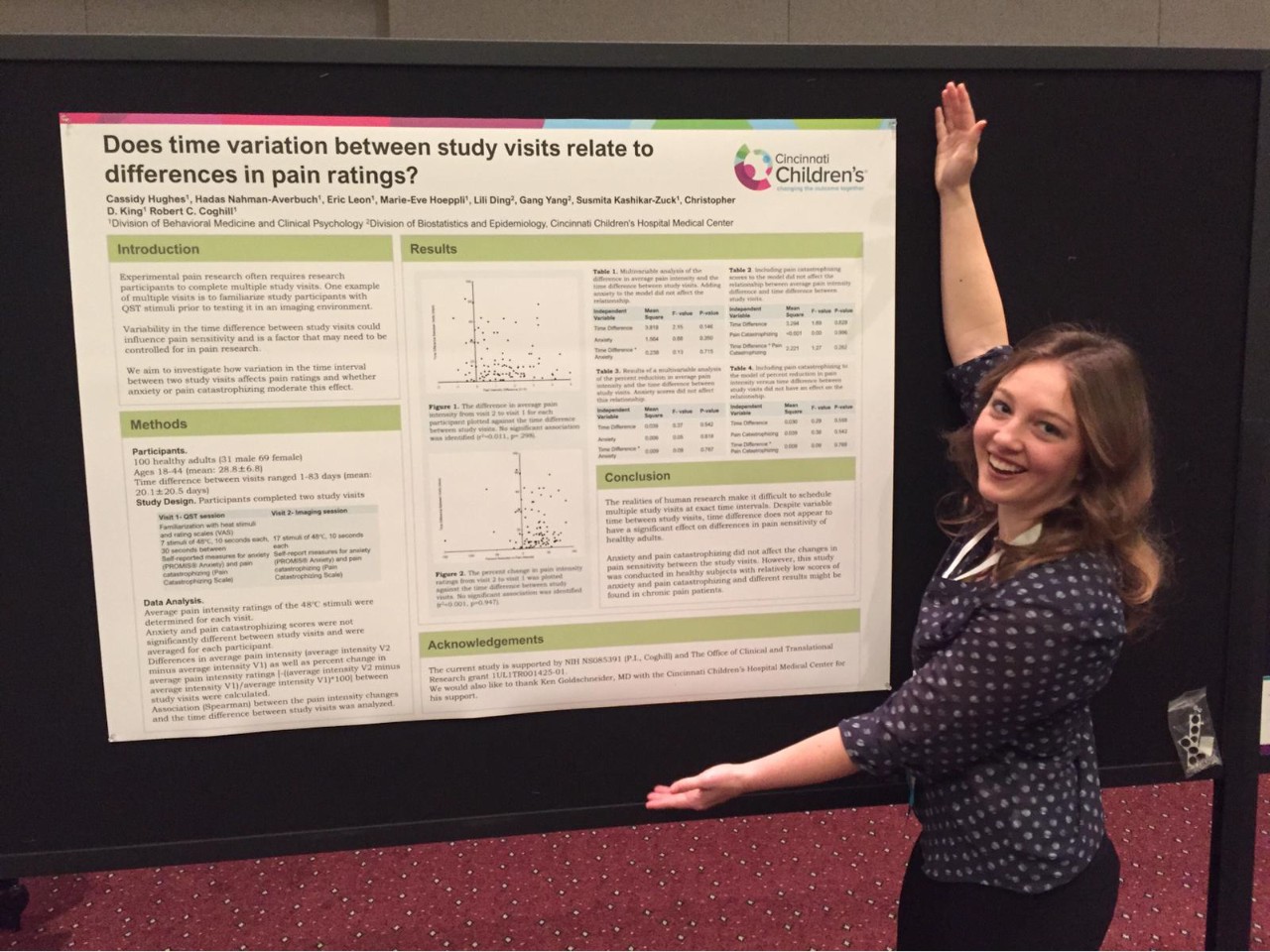 Cassidy Hughes
Neurobiology and Philosophy double major
Cassidy Hughes carved out her personalized academic path after she became fascinated by the brain. Now, she's pursuing double majors in Neurobiology and Philosophy with a medical sciences minor.
"Double majoring has allowed me to integrate knowledge of both the biological and philosophical perspectives of the brain into a cohesive understanding of the mind," Hughes said.
Drawn to A&S because of the wide range of course offerings and engaged faculty, Hughes says, "Everyone I have spoken to has been supportive of my path and enthusiastic in facilitating opportunities that have helped to define me."
She also loved UC because of the proximity to hospitals and the city. From working in a clinical research lab at Cincinnati Children's Hospital, to interning at the Cincinnati Health Department, to volunteering with hospice and the Cincinnati SPCA, Hughes has sought out opportunities to gain experience and grow.
"All of the experiences I have had at UC have more than prepared me to pursue a career," she said. "Over the last two years, I have discovered new passions and learned so many life lessons. I know how to better manage my time, prioritize, and collaborate with others in a way that benefits everyone."
My course load is filled with a variety of courses from biology, chemistry, and neuroscience to philosophy and psychology.
Cassidy Hughes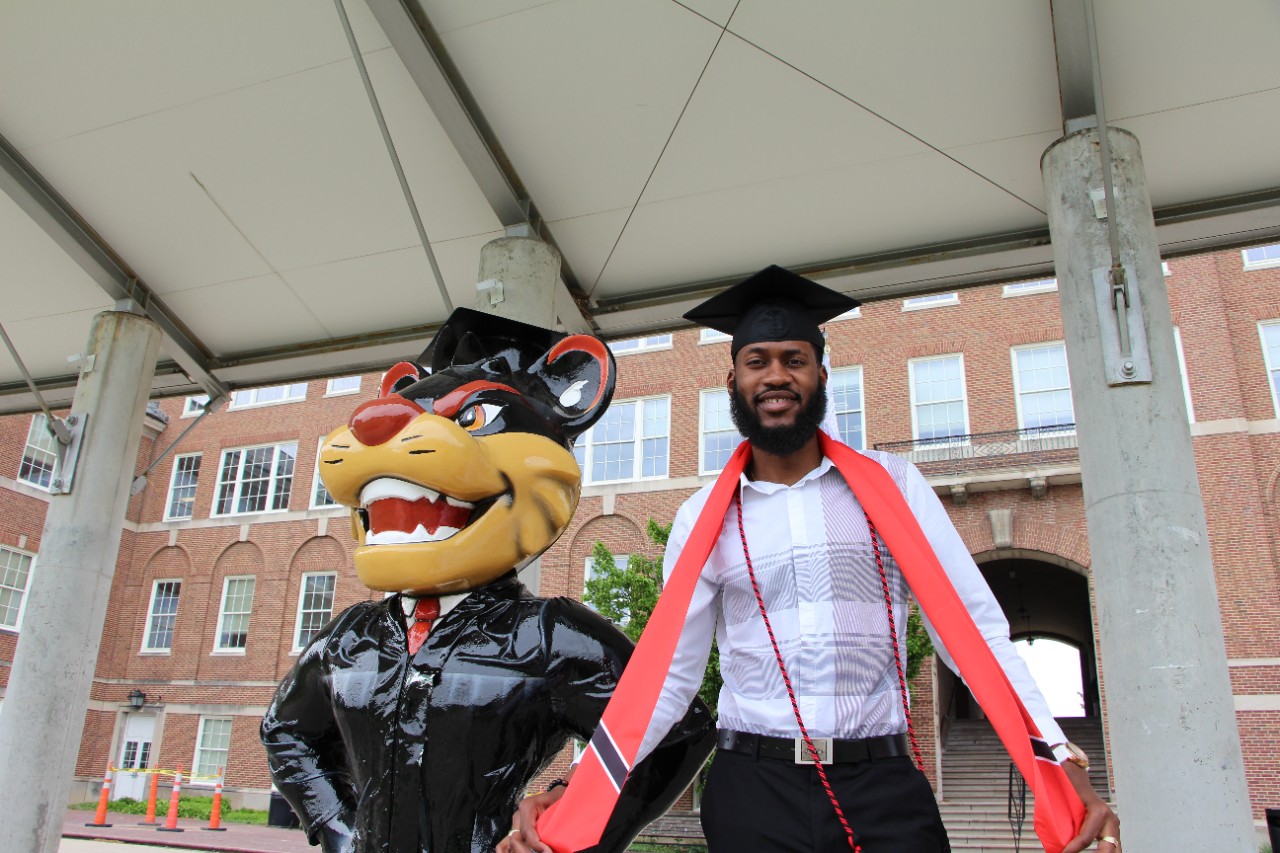 Antonio Votor
Geology major
Antonio discovered his ambitions during high school, thanks to a teacher who not only inspired his love for the material, but also guided him toward the possibility of a major and subsequent careers in geology.
When it came time to visit colleges, he met a UC Geology student during his tour of A&S; after hearing about the professors and classes, the deal was sealed.
As an undergraduate, Antonio participated in two study abroad trips that took him to the Canary Islands in Spain—where he and his classmates used snails to analyze prehistoric environments—and the Bahamas, where "we spent almost every day of two weeks exploring and learning about different coastal marine environments and life."
Antonio says he learned and grew tremendously during his studies abroad, but it was right here at UC where he found the support he needed to succeed: "From enthusiastic advisors to readily available faculty members and the amazing staff who played a major role in my success," he says. "Every single road to success starts somewhere, and A&S will guarantee you achieve not only what you set out to do, but will help you discover things you didn't know you needed to experience."
My personal experience has been nothing short of exceptional at UC.
Antionio Votor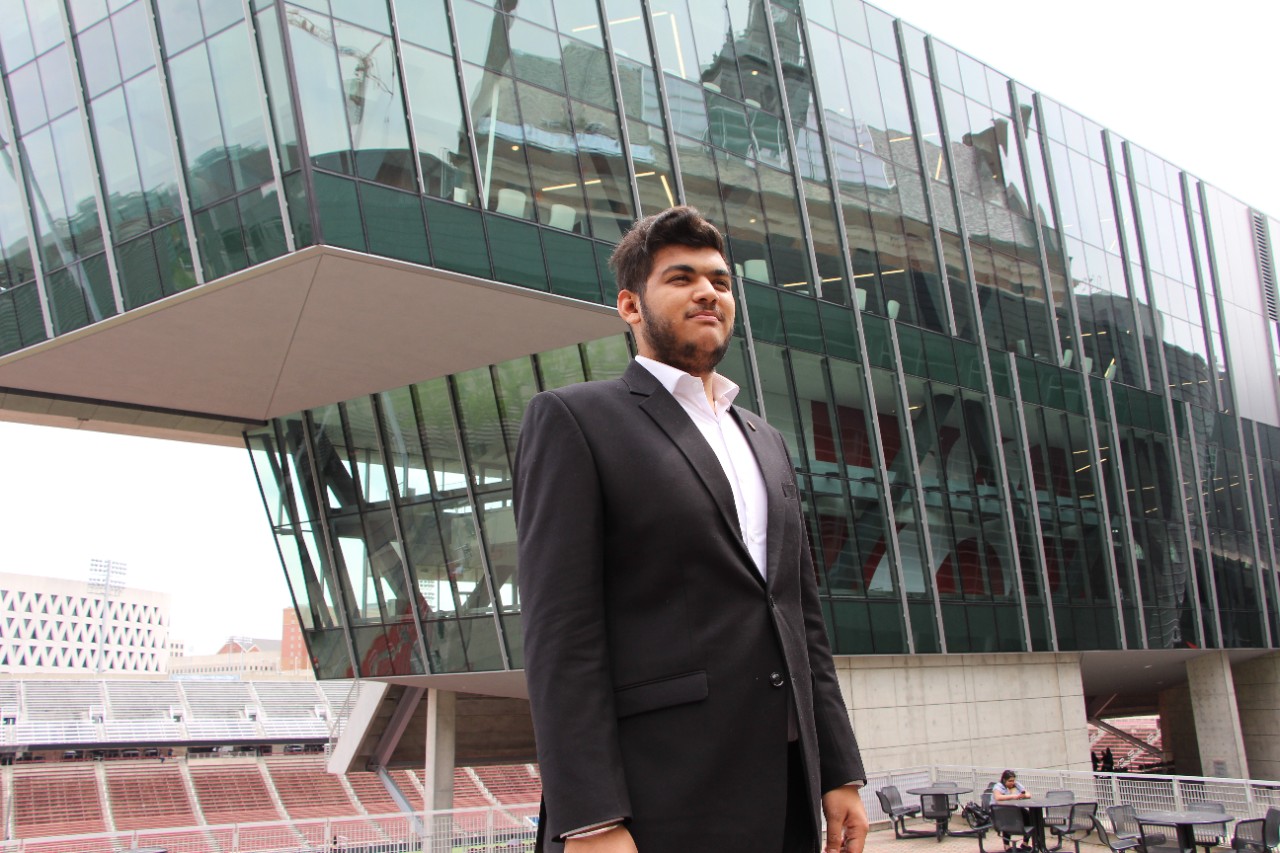 Prateek Srivastava
Journalism and International Affairs double major
Political Science and Communication double minor
The opportunity to attend a Research 1 institution brought Prateek from his home country of India to UC. And he has had plenty of opportunity to dig into research projects—and gain real-world experience—during his undergraduate studies.
Intrigued by an in-class reference to an Indian immigration crisis, Prateek wrote an essay on the topic. With the encouragement of a professor, this led to a research paper, and broader research on the subject of identity politics. His first book, titled "Identity and Diaspora: Practices of Migration, Religion, Ethnicity & Culture in South Asia," was published in 2019.
Prateek also has spoken at the United Nations ESCAP conference in Bangkok, where discussions covered topics from gender disparity to human rights to sustainable development in Asia.
Says Prateek of his A&S experience: "The amount of professional and practical opportunities a student would get here is beyond just the classroom experience. The campus is so diverse and well-connected that you feel at home here with so many world-class faculty and opportunities around you."
Personally, I have learned so much at A&S. I have learned to push beyond my boundaries.
Prateek Srivastrava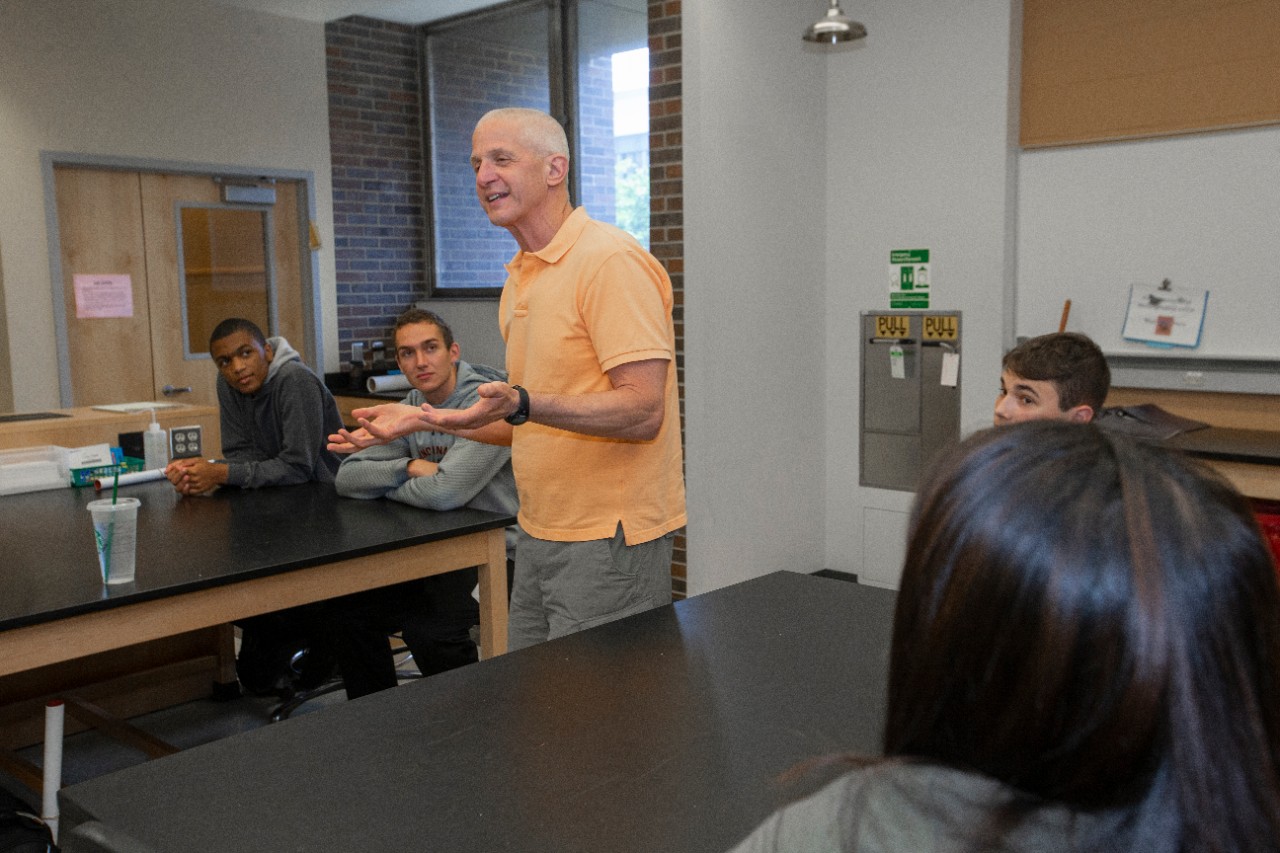 Dr. Brian Kinkle
Professor of Biological Sciences
"People say professors inspire students. But for me, it goes both ways," says professor Brian Kinkle. "Every day, I'm inspired by my students' commitment to their coursework and dedication to their intellectual growth.
"They dig into the questioning, the critical thinking and the learning, and that brings a real energy to the classroom."
Every day, Kinkle brings his own signature energy to the classroom, often in large lecture halls. There, he divides students into small groups for hands-on activities and group problem-solving, as he and his learning assistants engage them in more personalized instruction.
A first-generation college student himself, Kinkle knows firsthand the challenges students can face, and makes it his mission to set them up for success from the start.
Says Kinkle: "My biggest hope is that each one of them becomes the best that they can possibly be."
Fortunately for all of us, there has been an explosion of research on the best ways to teach and study, so it's a great time to be a professor and a student.
Brian Kinkle
Ready to Begin?
For more information about the University of Cincinnati College of Arts and Sciences, please contact:
Your A&S Recruitment Team
artsci@ucmail.uc.edu