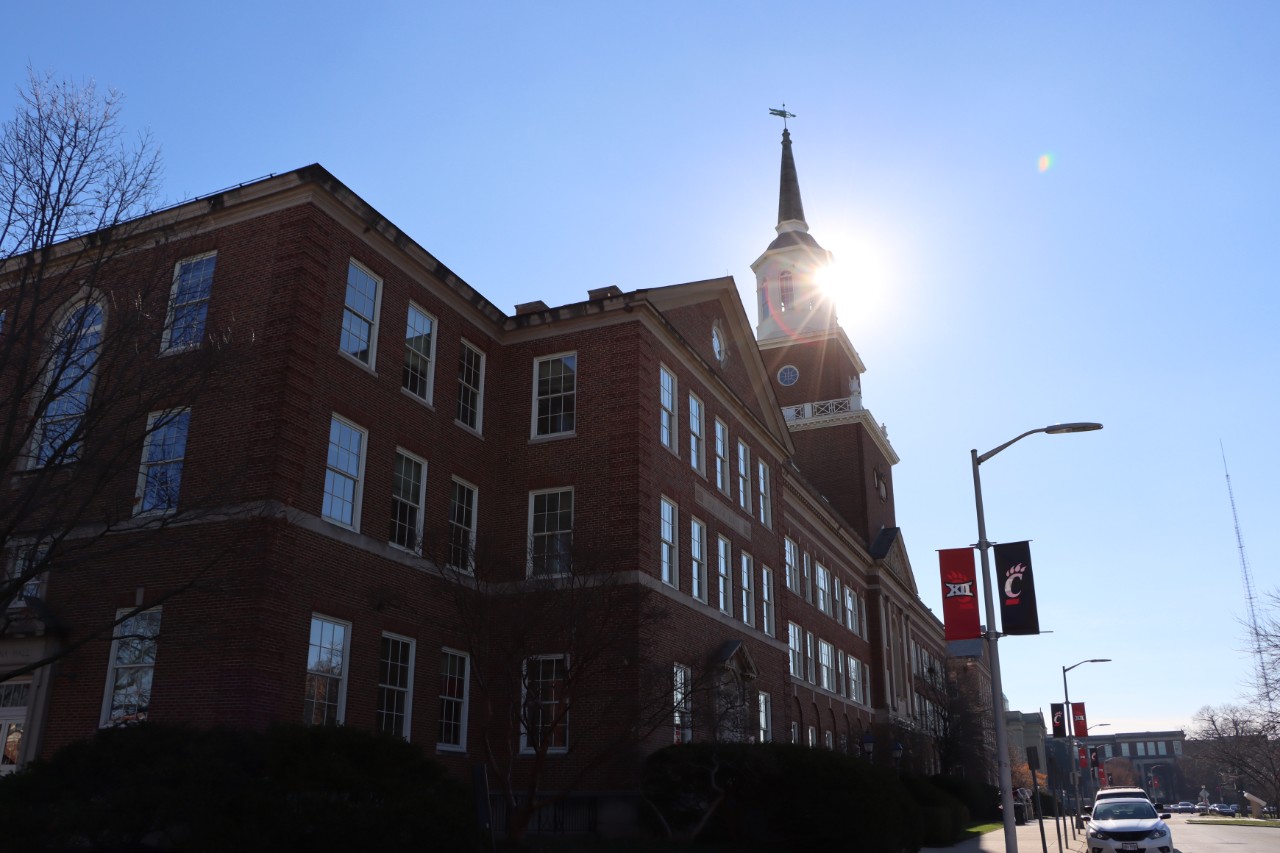 CEDAR Language Resource Center
The Curricular Enhancement, Development, Access, and Research Language Resource Center (CEDAR LRC) is a Title VI LRC funded by the United States Department of Education, newly established in the fall of 2022. The CEDAR LRC focuses on the provision, enhancement, and evaluation of language curriculum materials that create transformative experiences for learners and educators alike. The CEDAR LRC both develops and researches the impact of leading-edge curricular materials for language learners from kindergarten through postsecondary levels. Its four focal areas are virtual reality (VR) for curricular design, the development of inclusive materials, community and institutional partnerships, and theory-to-practice research. Curricular materials at the CEDAR LRC will all be publicly available as open educational resources (OERs).
Federal grant establishes UC as a center for language instruction 
"Language instructors from across the country will soon have a new resource to enhance the teaching of foreign languages. The University of Cincinnati's Department of Romance and Arabic Languages and Literatures (RALL) has been awarded a $715,000 grant from the U.S. Department of Education to create a new Language Resource Center in UC's College of Arts and Sciences."
CEDAR LRC Co-Director, Dr. Juan Godoy-Peñas, wins Faculty Excellence Award! 
"On Friday, March 24, the Executive Vice President and Provost along with the Vice President for Research will award the annual faculty excellence awards and the research mentoring awards to faculty nominated by college leadership in each category. These awards are co-sponsored by the Office of the Provost and the Office of Research." 
The CEDAR LRC offers a year-round (online) webinar series focused on contemporary best practices for language teaching and learning, with two webinars per semester. These webinars provide professional development opportunities for language educators and promote best practices for language education at the regional and national levels. 
Speaker: Dr. Meg Malone (ACTFL Director of Assessment and Research) 

Title: "Assessment in Communicative Language Classrooms" 
Date: Thursday, March 9th, 2023
Time: 3:30-5:00pm EST
Abstract: Assessment is critical to understanding the extent to which language has been taught and learned. This presentation focuses on ways to assess language in a communicative-based classroom with a focus on assessing oral proficiency. Sample tasks, rubrics and strategies will help participants determine ways to both include more proficiency-based assessment activities and communicate results to learners.
Speaker: Dr. Manuela Wagner (University of Connecticut) 

Title: "Teaching for intercultural dialogue: From theory to practice"
Date: Wednesday, November 15, 2022
Time: 3:00-4:30pm EST
Abstract: In this workshop, we think about how we can plan, teach, and assess intercultural competence in language education. We bridge theory and practice by analyzing lesson plans that intentionally and systematically integrate the knowledge, skills, and attitudes required to engage in intercultural dialogue and solve real world problems in the target language.
Speaker: Dr. Paul Toth (Temple University)

Title: "How to focus on linguistic accuracy within a task-based approach to language teaching"
Date: Tuesday, October 11, 2022
Time: 3:00-4:30pm EST
Abstract: This webinar equips second language teachers to integrate a focus on target grammar and vocabulary items within a communicative, task-based lesson design. Participants will explore the possibilities for utilizing authentic texts both as motivators for learners' communicative self-expression and as a basis for developing learners' understanding of how linguistic tools can be utilized for their own purposes. After briefly reviewing cognitive and social perspectives on the role of grammar instruction in second language development, the presenter will share his own materials and research on how learners engage in interpretive and interpersonal communication while working on accuracy with target structures.
Program Evaluation Workshops equip Project Directors and other language educators with both qualitative and quantitative evaluation tools for measuring the impact of the curricular materials that they create. These workshops occur once per semester at the University of Cincinnati and are open to language educators of all levels. Condensed video versions are also available here on the CEDAR LRC's website (see below). 
List of current and upcoming Program Evaluation Workshops
Fall 2022 (10/27/2022) Workshop: "Measuring Learning Engagement"

Description: This session introduces metrics on the learning management system (LMS) and OER platforms that show learner engagement with materials as measured by total site visits, time spent per visit, downloads, and number of unique visitors.
Link to video version: Coming soon!

Spring 2023 Workshop (Upcoming): "Building a Better Course Survey"

Description: This session will give an overview of Qualtrics survey management software and review best practices for creating and administering educational surveys to obtain student feedback on course materials.