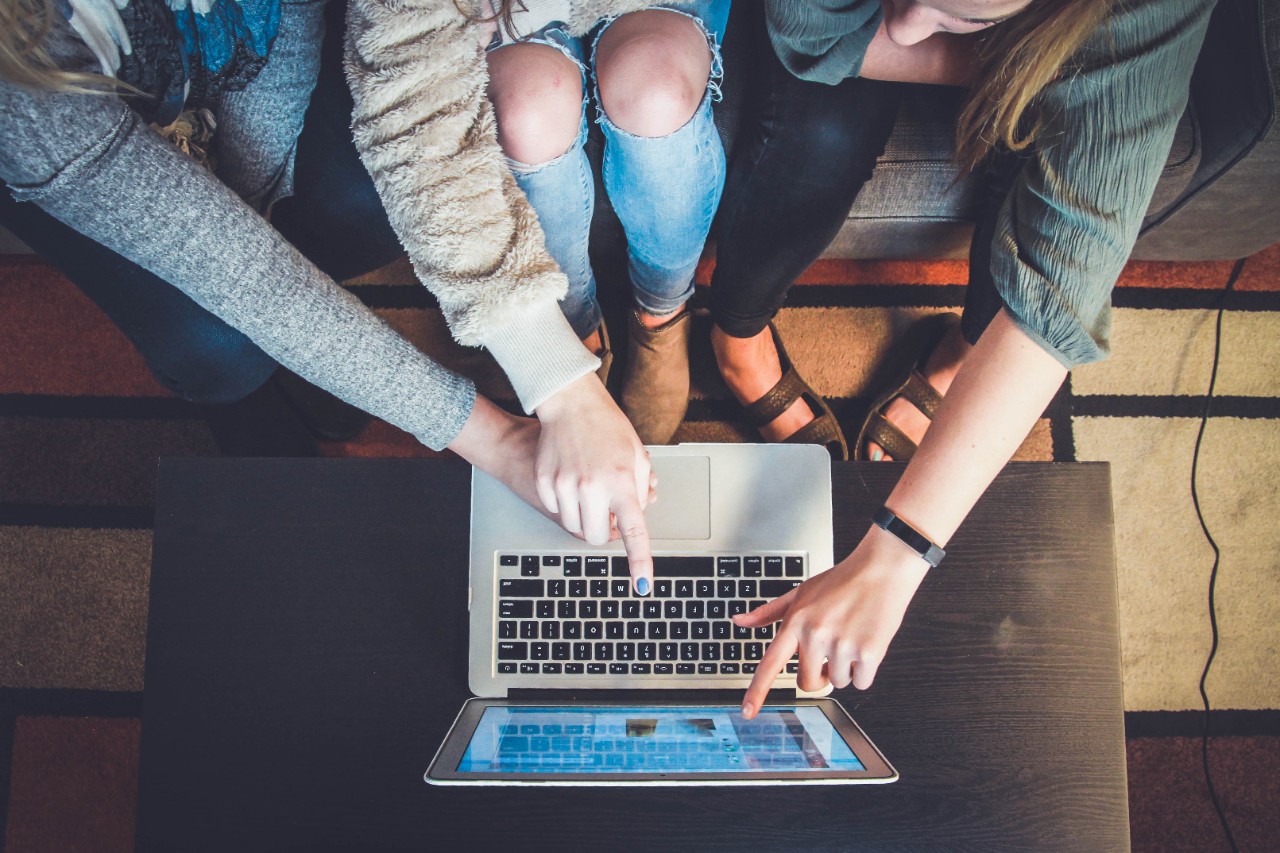 During the last decade, the field of Second Language Acquisition research has shown a keen and growing interest in the "social and contextual factors" present in ecologically valid classroom contexts, such that research designed to include such factors is "now at the leading edge of research into teaching effectiveness" (Toth & Moranski, 2018, p. 76). The CEDAR LRC's research projects occur in tandem with the implementation of novel curricular materials, using study designs that carefully consider the complex socio-local factors of intact classes and programs. 
Curricular Research in Virtual Reality
The "Virtual Reality Curricular Assessment and Instrument Development" project promotes theory-to-practice research by evaluating the impact of the center's VR curriculum projects, creating and validating measures of VR efficacy for developing communicative competence and sharing those evaluation tools with other second language (L2) VR researchers. This project's leadership team uniquely includes collaboration with healthcare professionals who have successfully integrated VR trainings in physician education programs, providing valuable insights in the development and assessment of the measurements created to assess VR's impact on language learners. 
Project Director: Kara Moranski, Ph.D. 
Current Phase (Year 1 of 4): Piloting existing behavioral measures (i.e., self-efficacy scales) and preparation of research protocols.  
Curricular Research in Domestic Immersion
The "Domestic Immersion Evaluation" project features a longitudinal, multifaceted research program examining the impact of postsecondary Spanish language immersion in the United States, focusing on expanding access to domestic immersion for language learners. 
Project Directors: Kara Moranski, Ph.D. & Juan Godoy-Peñas, Ph.D. 
Current Phase (Year 1 of 4): Currently analyzing data from the 2022 program to compare with previous results from 2021 and developing additional qualitative measures for the 2023 study.  
Check out our work so far:
The Spanish Local Language Immersion Program at the University of Cincinnati!
Our research team's presentation of preliminary data at the 2022 American Association of Applied Linguistics Annual Conference in Pittsburgh, Pennsylvania 

Citation: Moranski, K., Godoy Peñas, J., Issa, B., Faretta-Stutenberg, M., & Wood Bowden, H. "Spanish L2 development in a short-term local language immersion program." American Association for Applied Linguistics 2022 Conference. Pittsburgh, Pennsylvania. 19 Mar. 2022. 
Title: Spanish L2 development in a short-term local language immersion program 
Abstract: The COVID-19 pandemic prohibited or greatly complicated traditional study-abroad experiences during 2020 and 2021 for thousands of university students. However, these challenges also presented many institutions with opportunities to reimagine the contexts of linguistic and cultural immersion that had previously only been accessible to students with the means and availability to travel abroad. This study evaluates L2 gains within the context of a short-term local Spanish language immersion program that was recently developed at a large research university in the United States in response to massive study-abroad program closures. Intermediate- and advanced-level L2 Spanish learners (n = 15) attended eight hours of weekly language courses and eight additional hours of weekly structured immersion activities over a six-week summer semester. Evaluation of L2 development was conducted via a conceptual replication of Issa et al. (2020), which had recently provided compelling evidence that the linguistic benefits of study abroad are not limited to semester- or year-long programs but also extend to shorter-term stays. Specifically, Issa et al. (2020) showed that intermediate- and advanced-level learners of Spanish had significant gains on receptive measures of L2 lexical development (both groups) and grammar development (intermediate level) following a five-week study abroad in Spain. The current study of a local language immersion (LLI) program used the same instrumentation and data collection procedures as Issa et al., which included an acceptability judgment task, a lexical decision task, an elicited imitation task, and weekly language contact questionnaires (to report L2 use outside of the program). Mixed-effects models were used to evaluate L2 development pre-post, and results were also compared descriptively with those from Issa et al. (2020). Implications for creating and/or maintaining LLI programs post-COVID for students who cannot study abroad due to work responsibilities, family obligations, or economic circumstances will be discussed. 
Please contact us for more information about this research and/or the forthcoming publication at info-cedar@ucmail.uc.edu!