Graduate Research Fellows Program
The IRiS Graduate Research Fellowship Program (GRFP) aims to accelerate breakthroughs in collaborative sensing research via intensive, interdisciplinary training that prepares the next generation of researchers to think, act, and innovate holistically. We aim to harness intellectual diversity in ways that foster transformative creative collaboration beyond typical STEM disciplines. The program, housed in the Institute for Research in Sensing (IRiS) at the new Digital Futures building, adventurously integrates STEM and non-STEM disciplines to address future-oriented training needs; fully integrates the creative process into graduate training; provides professional training and networking experiences; and deepens our understanding of how sensors – natural and engineered – arise and impact society. Over the course of the fellowship year, students learn to work collaboratively across disciplines to solve challenges posed by external partners relating to sensing and perception, broadly conceived. Students in the terminal degree program in any discipline (e.g., PhD, JD, MFA) are eligible to apply. Each trainee receives a Fellowship in the form of a stipend supplement for 1 year during their time as an IRiS Graduate Research Fellow.
Applications for the 2024-25 GRFP will open in Spring 2024. Sign up to our mailing list to be notified when the new application cycle opens.

Fellows in the program gains core competencies in teamwork, communication, and ethics through engagement with several innovative training elements integrated into the sensing lifecycle.
Train socially and ethically engaged researchers
Inspire deep engagement with the creative process through innovative problem-solving

Create unconventional research interactions through interdisciplinary team development and collaboration
Two, 3-credit hour studio courses team-taught by interdisciplinary researchers to address the areas of Ideation/Creation (Fall 2022, NSCI 7001) and the Implementation/Utilization (Spring 2023, NSCI 7002).
These studio-based courses, housed at Digital Futures, provide experiential learning and research opportunities within the full sensing lifecycle. In addition to lectures and trainings, IRiS Graduate Research Fellows are placed into interdisciplinary teams of four students (quartets) to tackle a "Grand Challenge" posed by an external partner. External partners include private sector companies (e.g., P&G, Kroger) as well as public entities (e.g., NIOSH, the EPA). Research fellow quartets work over the course of the year to develop innovative solutions to their assigned "Grand Challenge." The nature of these solutions depends on the needs of the external partner as well as the disciplinary competencies of each quartet, and range from developing ethical best practices for use of novel technologies to bio-inspired design of new sensing devices. Past "Grand Challenges" have included identifying lead water lines in urban neighborhoods, sensing thermal stressors in the workplace, and developing new approaches to teaching musical enjoyment to members of the blind and visually impaired community. At the end of the year, these solutions are presented to the external partners on "Grand Challenge Pitch Day."
The IRiS Graduate Research Fellowship Program is open to graduate students enrolled in the terminal degree of their discipline (e.g., PhD, JD, MFA) from any UC college or degree program.


Eligible students must apply in the Spring to participate in the following academic year program starting in Fall (August).
The application packet must include:
Statement of research, educational goals, and career goals. Please include a discussion of your experiences of working on a team. (1000 words total)
Transcripts from all universities and colleges attended
Curriculum Vitae (5 pg max)
Two (2) Letters of Recommendation, emailed separately, one must be from applicant's graduate advisor
A signed Student-Faculty Acknowledgment Form (downloaded from website) indicating agreement by both the applicant and their major advisor to the programmatic commitments of the IRiS fellowship program.

Please send Statement, Transcripts, CV and Acknowledgment Form as a single PDF to sensingresearch@uc.edu
Both Letters of Recommendation must be sent separately to sensingresearch@uc.edu.
If you have any questions about the application or program, please email sensingresearch@uc.edu.
IRiS 2023 Graduate Research Fellows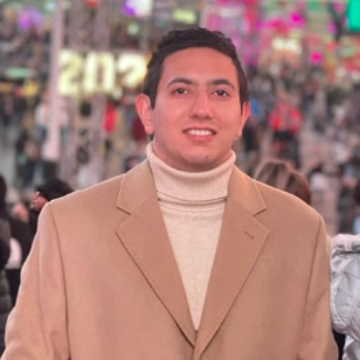 Manish Raj Aryal is a second-year graduate research student in Mechanical Engineering at the University of Cincinnati. Manish completed his bachelor's in mechanical engineering from Tribhuvan University, Kathmandu, Nepal, and currently works in the Center for Global Design and  Manufacturing at the University of Cincinnati under Dr Sam Anand. His primary research focuses on the development of computation models for Computer-Aided Design (CAD). He facilitates the use of artificial intelligence, computer vision, and machine learning to develop effective methods for enhancing CAD-based processing tools. Currently, he is working on the integration of additive manufacturing-based tools to generate an immersive visualization atmosphere inside Virtual Reality (VR) and Augment Reality (AR). In addition, Manish has collaborated with the University of Cincinnati College of Computer Science, College of Medicine, Raytheon Technology (RTX), and Eaton Corporation on numerous other projects throughout his graduate studies. Outside of his research, Manish is an avid sports enthusiast. Manish likes to play football and basketball. He is also fond of hiking, exploring new places, and tasting different cuisines.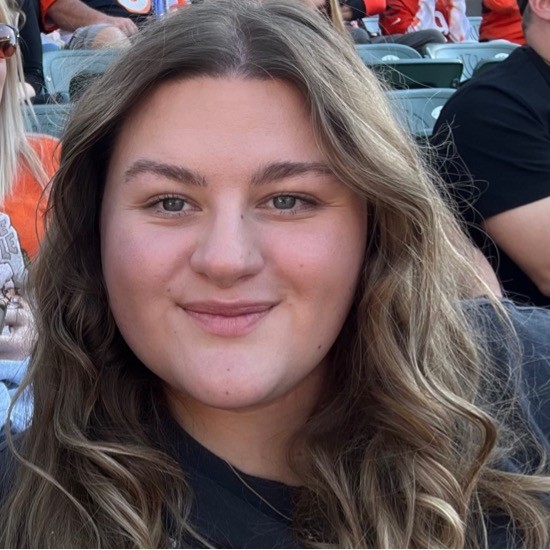 My name is Hannah Dahlke; I am a first-year Ph.D. student in the Department of Geography & GIS at the University of Cincinnati. I received my bachelor's degree from the University of Heidelberg (Germany) in Geography in 2020 and just graduated from UC with my master's degree in Geography. My research interest includes urban geography and urban/regional planning, especially transportation geography. I focus on qualitative research about mobility management when it comes to corporations and how different laws and regulations that governments set can affect the implementation of corporate mobility management. I'm currently the vice president of the Geography Graduate Student Organization. Outside of school and my work as a Teaching Assistant, I enjoy taking walks, exploring Cincinnati, traveling, reading, and spending time with my friends.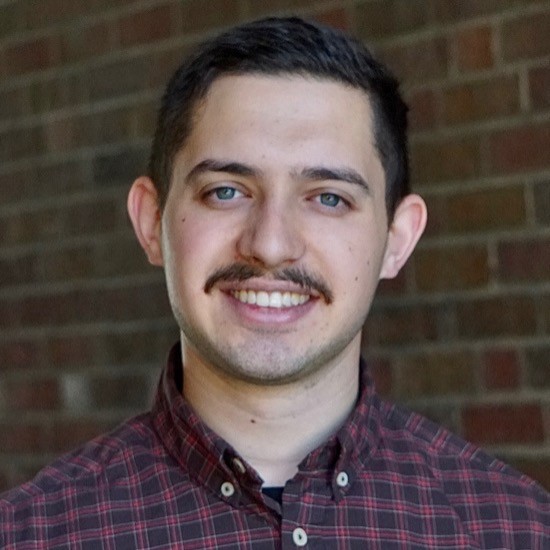 My name is Ilir Isufi, I am a second year Ph.D. student in the Department of Philosophy at the University of Cincinnati. My research interests are in philosophy of science, philosophy of mind, and their intersections. Within these areas, I am most fascinated by questions concerning consciousness, perception, and the relationship between language and thought. Currently, my main focus lies on the extent to which large-scale patterns in the languages we speak determine the way we think or perceive the world. In my work, I try to bring together traditional European (or "continental") philosophy, as I spent my undergraduate and graduate studies in Germany and France, with contemporary Anglo-American ("analytic") philosophy, and to inform my work with science. Outside of university, I spend my time reading sci-fi novels, going for hikes, or photographing birds.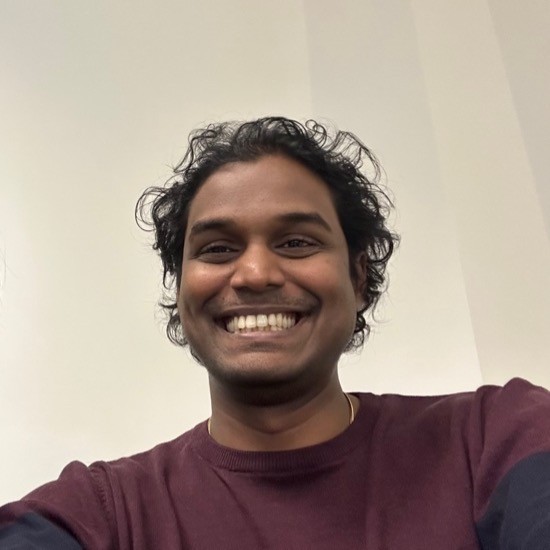 I'm Gayashan Rasanjana Jayavilal 2nd year PhD student in University of Cincinnati Mathematics Department. I'm from Sri lanka. I'm interested in programming and a person who has the ability to do group work and multi-tasking. I want to pursue a career related to Applied Mathematics.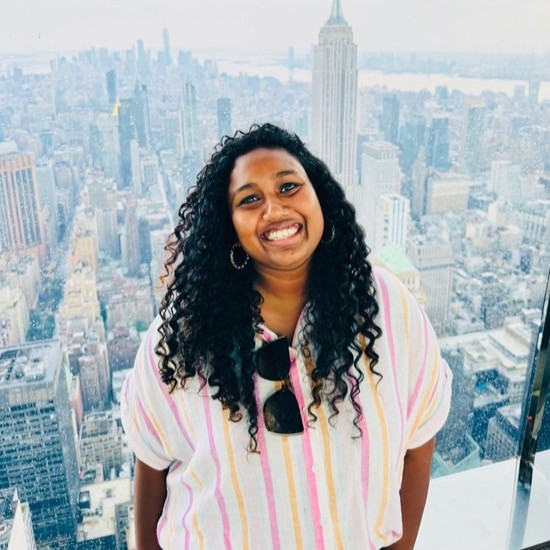 Shehani Kahawatte is a third-year graduate student working under Dr. Ruxandra Dima in the Department of Chemistry. Her main area of research is computational biophysical chemistry and expands to a combination of molecular dynamic simulations, bioinformatics, and machine learning. She is specifically studying about microtubule severing enzymes which regulates the dynamics of the microtubules in the cytoskeleton of eukaryotic cells. Apart from her research life she loves to travel, cook, and spend time with family and friends. She is super excited to be a part of the IRiS program, working with fellow graduate students and gain more experience in interdisciplinary research.
I am Abhinav Madabhushi, a second year PhD student in Dr. Morehouse's Lab in the Department of Biological Sciences at the University of Cincinnati. For my PhD I am interested in examining the temporal structure (syntax) of courtship displays in jumping spiders and how the syntax changes with changes in background habitat motion and female behavior. I am interested in collaborating with and learning from other IRiS fellows to develop new ways to examine and understand sensing in diverse settings.
When I am not filming spiders, you would find me playing some sport, exercising or cooking.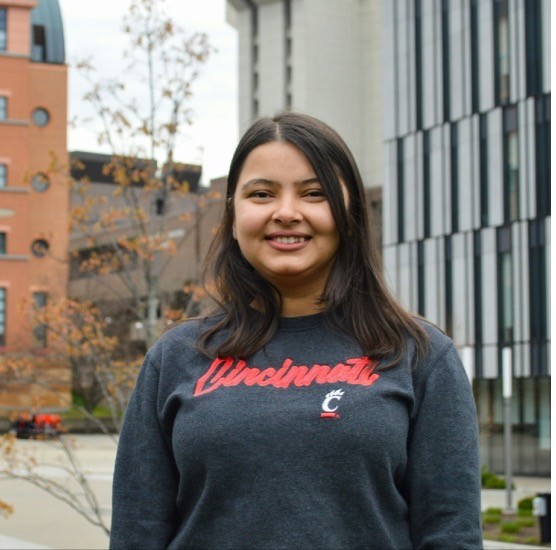 I am a Ph.D. student in the Chemical and Environmental Engineering Department at the University of Cincinnati. Since 2019, I have been pursuing my research in the field of Environmental Engineering, with a specific focus on Integrated Climate Risk and Uncertainty Assessment, and Adaptation Planning for water resources. In my work, I work mostly with hydrologic modeling techniques and recently have been working on creating a weather regime-based weather generator. This tool allows me to perform stress tests and evaluate vulnerability and risk in water availability, using large climate datasets and employing techniques like principal component analysis and clustering. My major interests are Climate change and risk assessment for water-stressed regions, and I am particularly driven to find effective adaptation measures for drought-prone watersheds. My research aims to contribute to the sustainable management of water resources in the face of evolving climate challenges.  Outside the academic realm, I am a proud "parent" to a variety of indoor plants. Collecting and taking care of them brings me immense joy and a sense of responsibility towards nature. Additionally, I love traveling and hiking and always try to seek new adventures and experiences in life.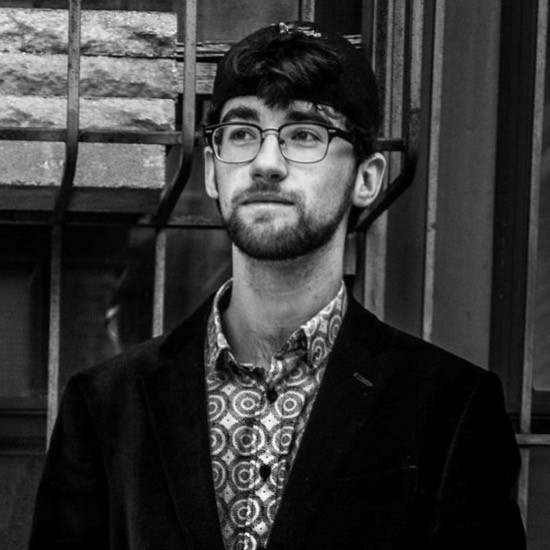 Kieran McAuliffe is in his third and final year as music composition DMA candidate at the College-Conservatory of Music.
He researches and designs algorithms which use probability distributions to create clouds of sound particles, and implements them in his compositions and the compositions of his peers. Additionally, he develops software which listens to and accompanies his electric guitar improvisations.
In his free time, Kieran reads books on the UC rec center lazy river and designs a fighting video game.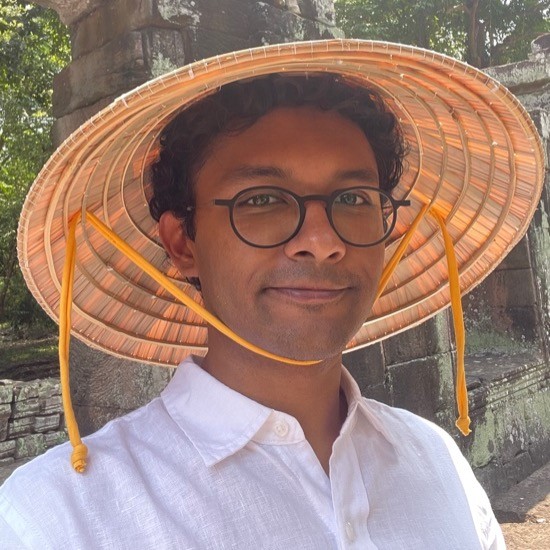 Amartya likes to study the eyes of animals. He is interested in form and function as well as the evolution and development of these remarkable organs. As a second year PhD student in the Buschbeck Lab, he works on focusing mechanisms and the genetic bases of eye pattern in insects. When not troubleshooting experiments and pondering about his research, he can be found looking for animals in the woods or making art, food and music.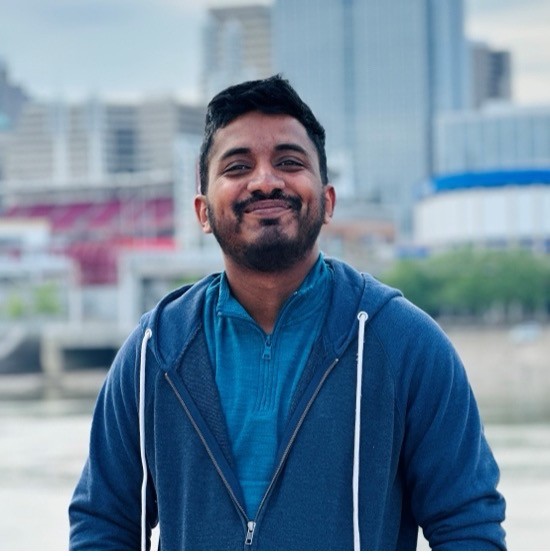 I am Thiraj Dhanushan Mohankumar, a third-year PhD student in Mechanical Engineering at UC I obtained my bachelor's degree in Mechanical Engineering from the University of Peradeniya in Sri Lanka. My current research for my PhD focuses on the development of an air conditioner utilizing thermoelectric energy technology. The aim is to achieve both sensible cooling (temperature control) and latent cooling (humidity control). The study involves synthesizing materials for dehumidification and optimizing the product design through various techniques, using commercially available Peltier coolers. I strive to optimize the use of thermoelectric phenomena in heating and cooling applications and potentially challenge existing technologies by incorporating specific and unique features. I am always excited to be involved in meaningful and impactful work that contributes to making the world a better place. I have held leadership positions such as President of the Sri Lankan Students' Association and the Mechanical and Material Graduate Student Association at UC. Additionally, I serve as the Treasurer of the Rotaract Club of UC and as a member of the Global Shapers community in the Cincinnati Hub. My career goal is to work in either the semiconductor, manufacturing, or HVAC industry. I have a keen interest in research areas such as Fluid Mechanics, Numerical Modeling, Applied Thermodynamics, Heat Transfer, Energy Systems, Molecular Dynamics, and Transport Phenomena. My leisure time activities are photography, learning new skills, playing cricket or soccer and definitely a lot of travelling.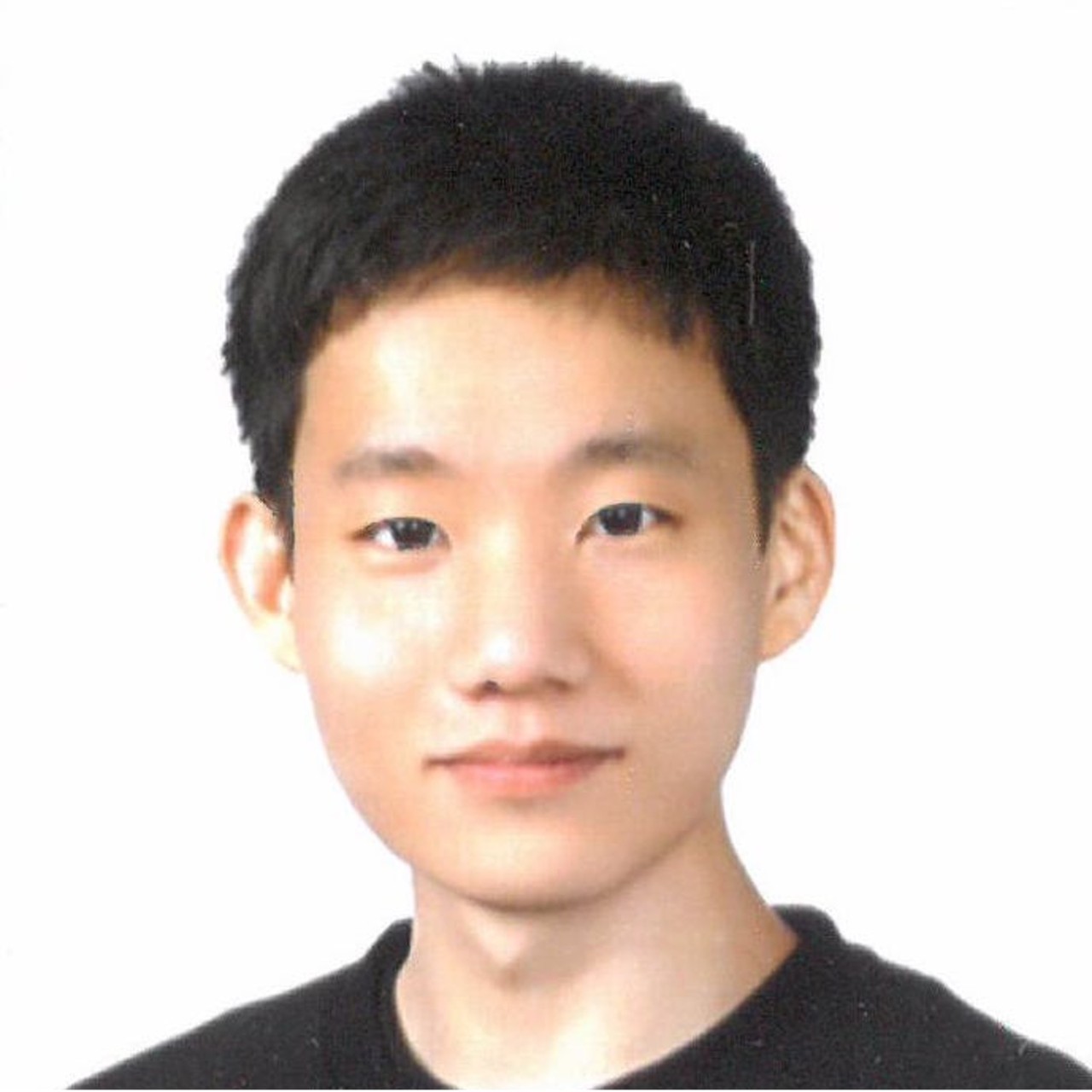 Hi! My name is Juhyeon Park. I am from South Korea and a Ph.D. candidate in the chemistry department at the University of Cincinnati. My research thesis has two-folds. One is developing a measurement method of reactive oxygen species using a nuclear magnetic resonance. Using this method, I do quantitative analysis of antioxidant, and measure reactive oxygen species from developed photosensitizers for developing photodynamic therapy. Another is developing a visual hydrogen sensor to monitor a magnesium alloy implant using a color change. Currently, I like running, jump roping, listening to any music, and watching a soccer and movies.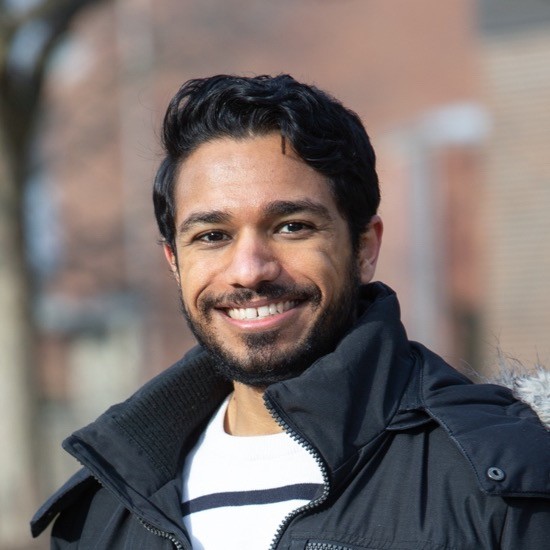 Sanjay is a 4th year PhD candidate in the Hobson lab in the Department of Biological Sciences. His research interests lie in the field of Behavioral Ecology, particularly in animal social cognition. He is fascinated by trying to understand how animals manage their social relationships and what that can tell us about the information animals use in their social decision making. He uses both empirical and computational approaches in his current work and has grown to love the data analysis side of research. In his free time, he enjoys staying active with yoga and calisthenics.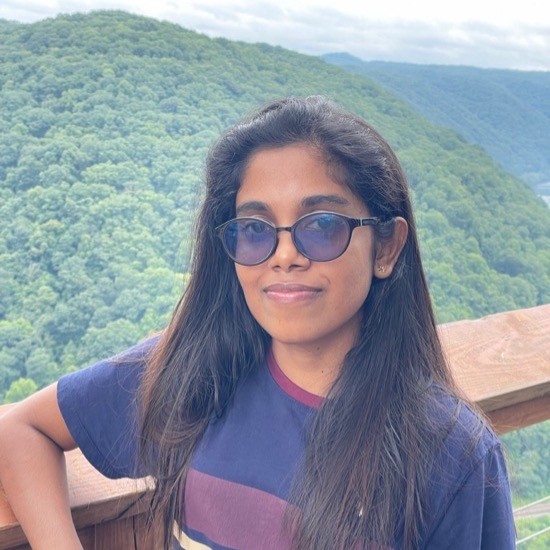 I'm Tharushi Rajaguru and I am a fourth-year graduate student in Dr. George Stan's lab in the Chemistry department. My research focuses on investigating the dynamics to glean the important aspects of the underlying mechanisms of AAA+ proteins found in eukaryotic cells namely HSP104 with state-of-the-art machine learning techniques. I'm excited about being a part of the IRIS Fellowship Program and looking forward to working with everyone else. Apart from research, I enjoy  spending time with my husband, doing canvas paintings and watching movies.
I am Asif Rayhan, a fourth-year graduate student in the chemistry department, working in Dr. Patrick Limbach's lab at the University of Cincinnati. Prior to joining UC, I completed my Bachelor's and Master's degrees in Physical Chemistry from Shahjalal University of Science and Technology (SUST) in Bangladesh. My current research centers around the advancement of a novel approach to map modifications in RNA, employing Liquid Chromatography-Mass Spectrometry (LCMS). Besides my academic pursuits, I take great interest in tennis, biking and hiking.
I am Manisha Sheokand, and I am a PhD student Dr. Strobbia's lab the in the chemistry department. I have done my Bachelors in (B.S) and Masters (M.S) degree from Panjab University, India. My research mainly focuses on the detection of water contaminants by using Surface-enhanced Raman Scattering (SERS). Currently, I am serving as a Women Initiative Chair in Consortium for Cultural Diversity in Chemistry (CCDC). I am looking forward to learn how I can improve the detection of water contaminants by collaborating with other members.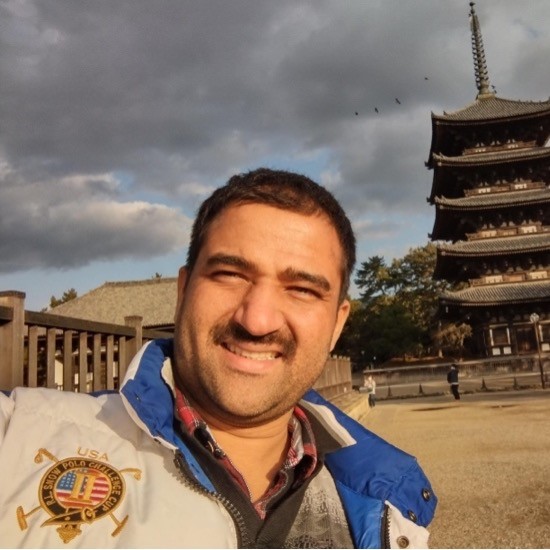 I'm Rohit Pal Singh and I am a fifth-year graduate student in Dr. Philip Wilsey's high performance computing lab in College of Engineering and Applied Science. I graduated from the Jaypee University of Information Technology, India with a bachelor's degree in computer science and engineering and from the University of Florida with a master's degree in computer science. My project involves optimizing computational and space complexity to construct topological complexes to compute Persistent Homology and other topological invariants with applications not limited to computer vision with LiDAR Sensors data and genomic analysis of high dimensional sequencing datasets. I am looking forward to collaboration with other members of the IRiS Fellowship Program on how I explore possible application of our work to diverse and heterogeneous sensor datasets.
Past IRiS Graduate Research Fellows
2022 IRiS Graduate Research Fellows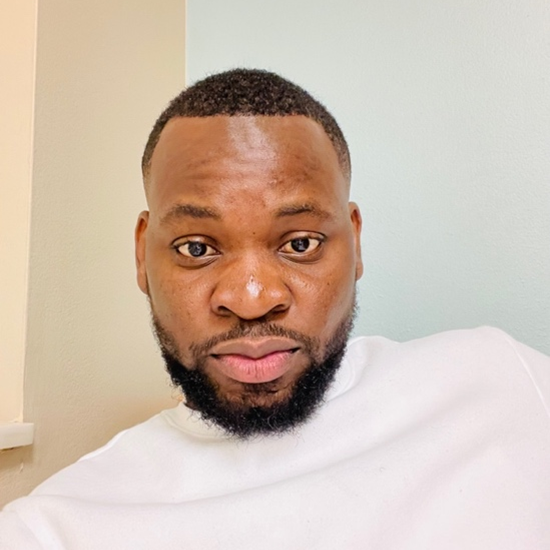 My name is Oluwasegun "Isaac" Akinboye, a 3rd year PhD Candidate studying Materials Science and Engineering. Prior to pursuing my PhD here at UC, I had my bachelor's degree in Metallurgical and Materials Science in Nigeria (University of Lagos) before coming to the United States for my master's degree in Materials Science and Engineering (Wright State University). I am deeply passionate about the world of materials science; I could argue all day that nothing is made without materials, haha. My PhD research primarily focuses on developing flexible thermoelectric materials that can be used for manufacturing wristwatches, health and sensing monitors that can be worn on the body. The goal is to eradicate the use of batteries in these devices by getting their source of energy from the temperature difference between the body and the ambient temperature. Excited to always be part of meaningful and impactful work, making the world we live in a better place, one step at a time. During my PhD, I have served in several leadership capacities such as Vice President of the University of Cincinnati Nigerian Students' Association, Parliamentarian for the National Society of Black Engineers among many others. Upon graduating from UC, I aim to pursue a career path in either a semiconducting/manufacturing industry, with hopes of establishing my own failure analysis research company where the focus will be to determine why materials fail, how we can stop them from failing and ultimately develop durable materials that would last even longer than those currently in service.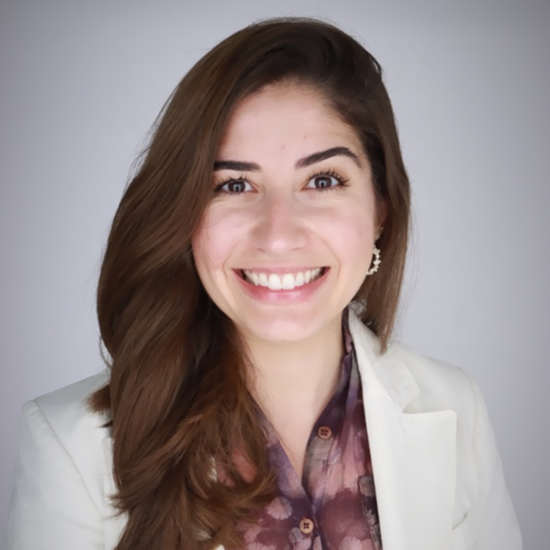 I am Val Andrade (she/her), a fourth-year experimental psychology Ph.D. student affiliated with the Cognition, Action, and Perception program at UC. I received a Bachalor's degree in Physical Therapy from Universidade Federal de Minas Gerais – UFMG (Brazil) in 2017, and a Master's degree in Rehabilitation Sciences also from UFMG in 2019. I study motor control and motor learning from the perspective of ecological psychology. My research focuses on (a) understanding control processes that explain performance deficits in individuals with motor disabilities, and (b) identifying interventions that might relate to those processes and promote performance recovery.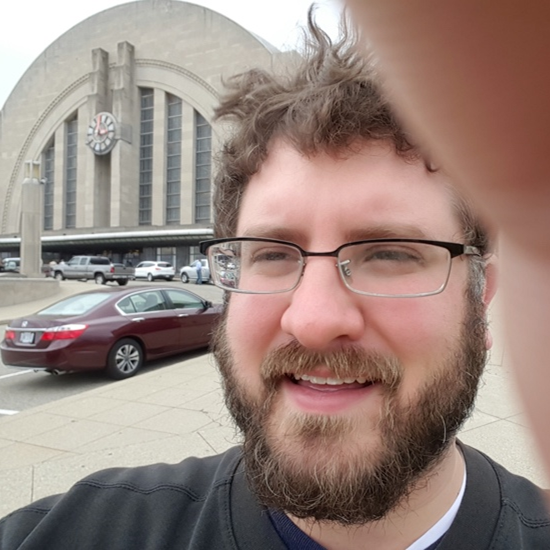 Jay S. Arns is a fourth-year Ph.D. student in the Department of English and Comparative Literature's track in rhetoric and composition. After graduating from Xavier University's Hon. A.B. program in classics and philosophy, he completed an M.A. in classical philology at the University of Florida. For the next nine years, he taught Latin, Greek, and English at the high-school level. He went on to spend three years as a member of the Department of Classics and Modern Languages at Xavier University, where he taught courses in Latin, Greek, Roman history, classical mythology, and classical literature in translation. During this time, he also completed Xavier's M.A. program in English.
At UC, he has taught introductory composition, intermediate composition, linguistics, technical and scientific writing, and the interdisciplinary studies capstone course. In Fall 2020, he served as the Pedagogy and Outreach Coordinator for the university's composition program. In Spring 2022, he was a teaching assistant in Dr. Richard Becker's MEDS 2040 A Life in Medicine.
His current research interests include the rhetoric of science, neurorhetoric, disability studies, conspiracy theories, and film studies.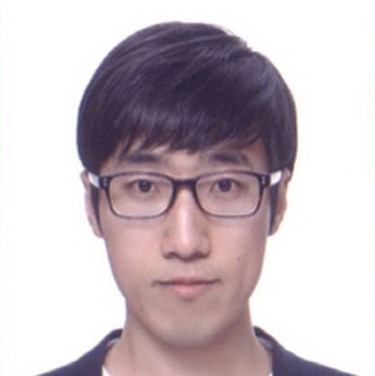 Mr. Daegyun Choi is a PhD candidate in the intelligent autonomous systems research laboratory (IASRL) of Department of Aerospace Engineering & Engineering Mechanics at University of Cincinnati. His research topics are applications of explainable artificial intelligence, such as collision-free navigation of UAVs, collaborative control of multi-robot system, and relative motion control of spacecraft.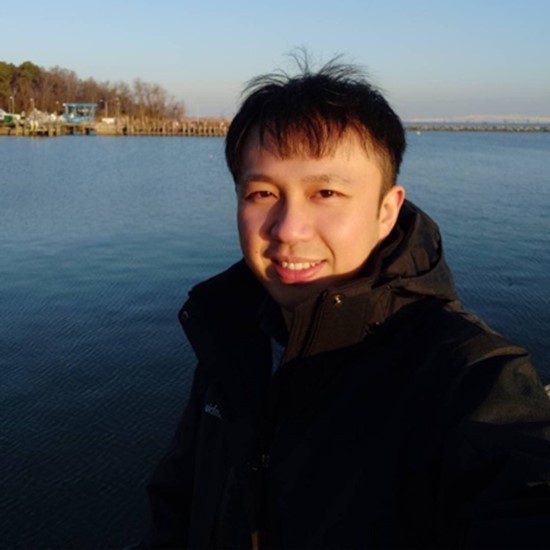 Xin is a Ph.D. student in the Department of Geography and GIS at the University of Cincinnati. He holds a dual master's degree in Criminal Justice and Geospatial Information Science and a bachelor's degree in electronic business. He is currently interested in examining how mobility and the built environment affect crime. In his leisure time, he likes doing exercises and embracing nature. He believes the IRiS Graduate Fellows Program can serve as an excellent platform to breeze more interdisciplinary research.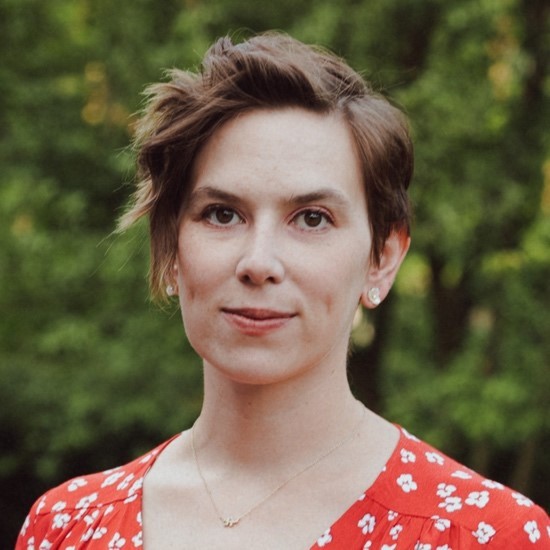 Corinne Jorgenson is a graduate assistant and PhD student at the University of Cincinnati's Center for Cognition, Action, and Perception. Her research interests include human-machine interactions and how perceptions of ethics and trust influence the use and adoption of artificial agents, robotics, artificial intelligence, and other machine systems; and models of trust, ethical behavior, and explanation that increase trust in safety-critical AI and robotics systems (e.g., medical robotics, defense/intelligence decision-making).
Corinne is also the COO of Redpoint AI, an engineering company specializing in edge AI, spiking neural networks, AI for intelligence, surveillance, and reconnaissance, and explainable AI. She is also a consulting writer with Dragonfly Editorial, specializing in writing research proposals.
Outside of work, she enjoys hiking, rock climbing, and spending time with her husband, daughter, and two dogs.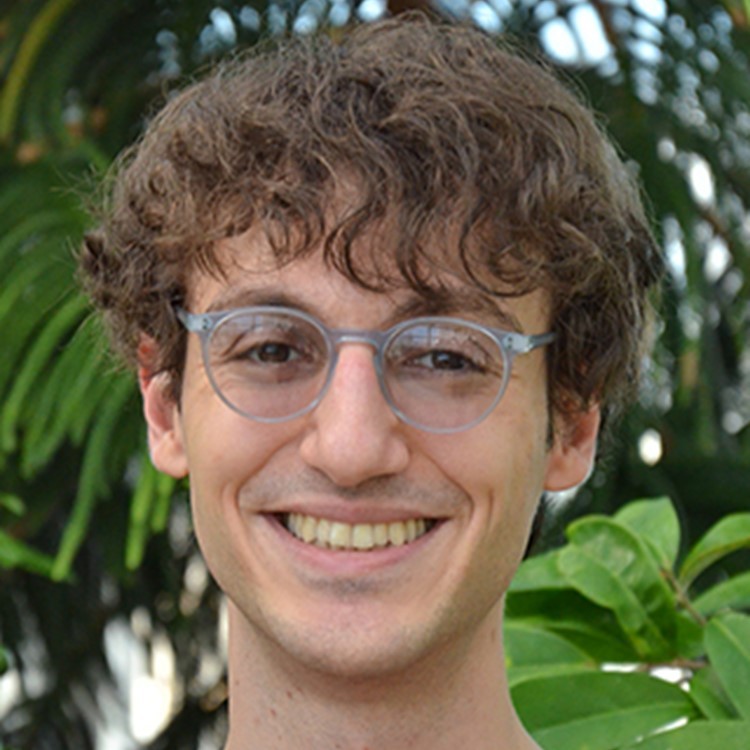 Deniz Korman is a second year PhD student in the department of biological sciences at the University of Cincinnati. His research focuses on studying visual depth perception in hunting spiders. He is interested in exploring the ways in which these fascinating creatures have evolved to solve various visual challenges and thinking about how their natural solutions can be applied to new technologies. When he's not thinking about spider eyes or how one would put 3D glasses on them, you can find him biking around Cincinnati, exploring new media, or cooking a mean meal.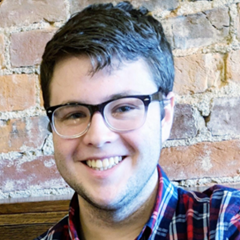 I am Michael Meece, a third year PhD student in the Buschbeck Lab in the Department of Biological Sciences at the University of Cincinnati. My research interests generally lie in exploring the ways in which exposure to different wavelengths affects tissue physiology. More specifically, I am interested in studying these phenomena as they impact the recovery of damaged retinal tissue in invertebrates.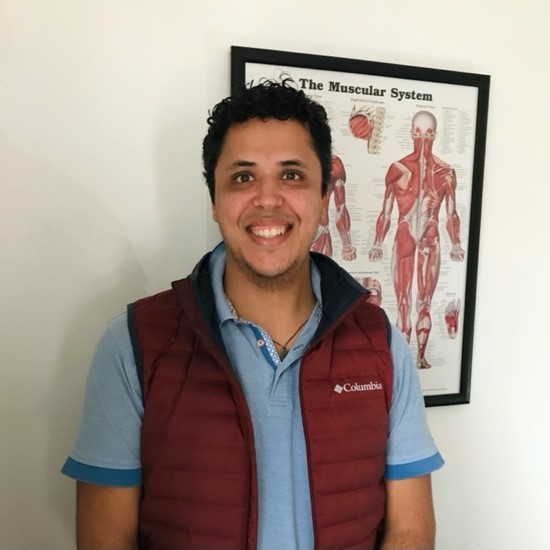 Tarcisio Moreira is a second year PhD student in the Center of Cognition, Action and Perception (CAP) of Experimental Psychology Program. He is a sports and orthopedics physical therapist and he is most interested in developing research about ecological variables that might be related to skilled sports motor behavior/control. Skill acquisition, motor learning and perception/action cycle would be good key words about Tarcisio's research focus.
The focus of my graduate-level work revolves around improving the temporal stability of electrochemical, aptamer-based sensors by exploring new sensor materials and attachment chemistries. In pursuing this goal, I have built a functional knowledge of advanced carbon materials, surface science, and interfacial electrochemistry. Along the way I've also gained proficiency in several spectroscopic techniques using both photons and electrons as probes. Before finishing my chemistry undergraduate degree at UC, I obtained a B.Sc. in geology from NKU with a focus on paleontology and expeditions in arid environments. There is nothing like the feeling of uncovering an animal, and realizing you are the first one to see it in a hundred million years! I am passionate about expanding my own creativity, open-mindedness, and ability to think outside-the-box. In my personal life, I love spending time outdoors - whether that is on my boat fishing, taking hikes, or just getting out of the city for some fresh air.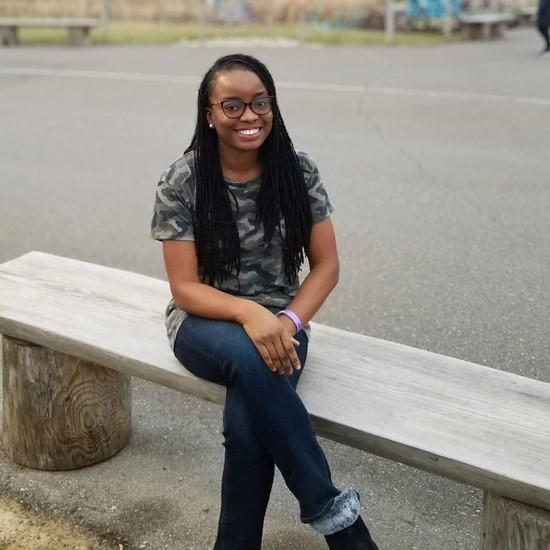 Shammah Omololu is a third-year PhD candidate from the University of Cincinnati, College of Nursing. She started her nursing program at the School of Nursing, Sacred Heart Hospital, Abeokuta, Ogun State, Nigeria. She then obtained her Bachelor of Science and Master's degrees in Nursing from the University of Cape Coast, Ghana.
The primary focus of her research interest is on diabetes, which includes educating nurses on factors that influence the quality of care, patient safety, and satisfaction concerning the management of diabetes. Her current research focuses on educating nurses on the different glycemic control measures and the discordance between hemoglobin A1c (HbA1c) and other glycemic control modalities.
Shammah presently works as a research coordinator on Dr. Cohen's R01 study, which focuses on optimizing diabetes management and diagnosis by personalizing hemoglobin A1c (HbA1c) targets.
Currently, she serves as the vice president of the UC Graduate Student Government for the College of Nursing and a planning committee member for the College of Nursing Doctoral Student Project Showcase. She is excited to be part of the IRiS family and looking forward to learning from everyone at the institute.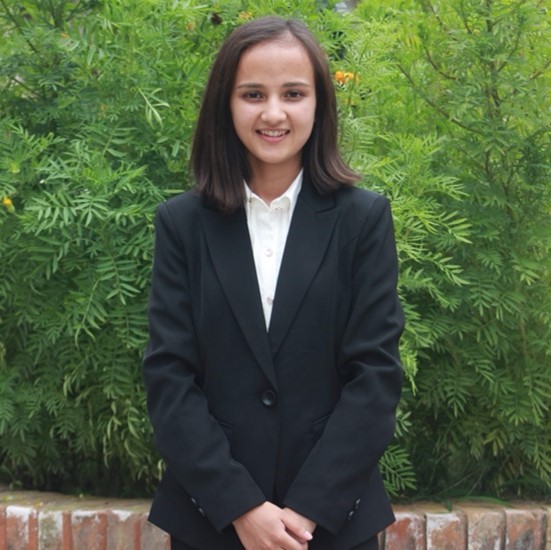 Sirjana Pun is a PhD student in Biomedical Engineering at the University of Cincinnati . She joined University of Cincinnati in Spring 2021 as a Ph.D. student and started working in Barrile's Personalized Bioengineering Lab. Currently, she is working on a human cerebrovascular disease on-chip combining 3D/bioprinting and tissue engineering with the ultimate aim of developing a personalized disease model. She is interested to integrate electrochemical sensors in her bioprinted brain on-chip model to generate a sensor-powered platform potentially able to provide new mechanistic insights into the role of soluble mediators (such as neurotransmitters and cytokines) that regulate brain homeostasis and cancer progression. Her research interests include Microphysiological systems, Microfluidic simulation, 3D/Bioprinting, and Personalized Medicine. Outside her research, she loves exploring new foods and adventure travel.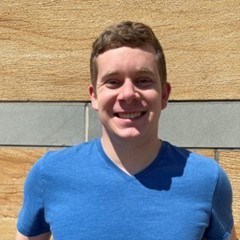 I'm Steven Quarin and I am a third-year graduate student in Dr. Pietro Strobbia's lab in the chemistry department. I graduated from The Ohio State University with a bachelor's degree in Chemical and Biomolecular Engineering and from the University of Michigan with a master's degree in Chemistry. My project involves creating surface-enhanced Raman scattering (SERS) sensors for the detection of viral RNA for point-of-care testing and diagnosis. I am looking forward to collaborating with the other members of the IRiS Fellowship Program on how I can improve these, and other, sensors using insight from the different perspectives of the other members.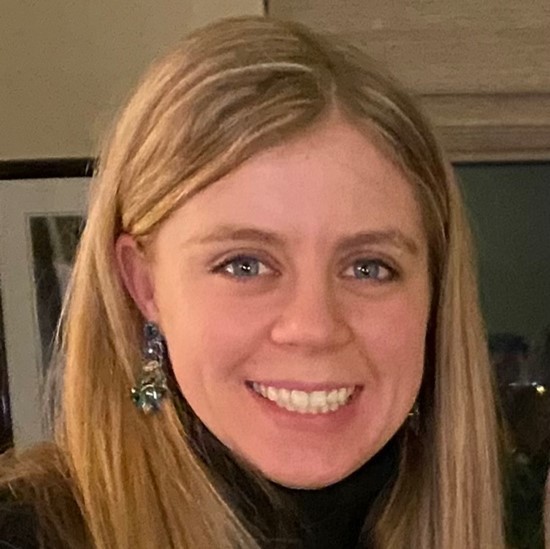 My name is Jordan Seibold, I am a PhD Candidate in Dr. Ashley Ross's lab in the Chemistry Department at the University of Cincinnati. My graduate research focuses on the development of an EAB sensor for Neuropeptide Y. This will be deployed to understand its role during certain biological processes in live tissue. In addition, I am using FSCV to understand and monitor how T Cells signal during an immune response in the gut. Before coming to UC, I earned my undergraduate degree in Chemistry at Xavier University in 2018. Outside of my degree, I am an avid traveler, I have been fortunate enough to visit over 20 countries, and I look forward to adding more this fall. I am also a passionate tennis player, hiker, and reader.
Sk. Abu Talha is a Ph.D. student in the department of civil engineering at the University of Cincinnati. He has extensive research experience in the area of transportation infrastructure and asset management. Over the past three years, he has conducted four research projects funded by the Federal Highway Administration (FHWA) and the Ohio Department of Transportation (ODOT). His current study involves developing an autonomous system incorporating state-of-the-art sensors which can be used to evaluate the existing pavement conditions. His future goal is to take the advantage of the sensors and AI and apply them toward the betterment of human lives. Apart from research, Talha is a sports enthusiast. He loves to play tennis in his free time.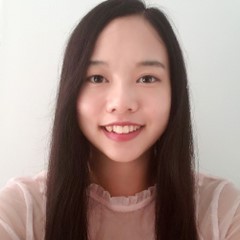 Der Vang is a fourth-year chemistry graduate student in Dr. Pietro Strobbia's lab at the University of Cincinnati. She completed her Bachelor of Science in Chemistry (ACS-certified) and minored in Business Administration at Winona State University. Currently, Der's research focuses on understanding, developing, and optimizing surface-enhanced Raman scattering (SERS) substrates for cancerous exosome analysis. While pursuing her Ph.D., Der serves as the Cultural Affairs leader for the UC Graduate Consortium for Cultural Diversity in Chemistry (CCDC). She looks forward to learning and working with the IRiS fellows to deeper understand sensors,  how sensors impact society, creatively develop technologies and methods to help the future, and understand science. In her free time, Der enjoys learning, traveling, sewing, creating 3-D art, and skincare.

2021 IRiS Graduate Research Fellows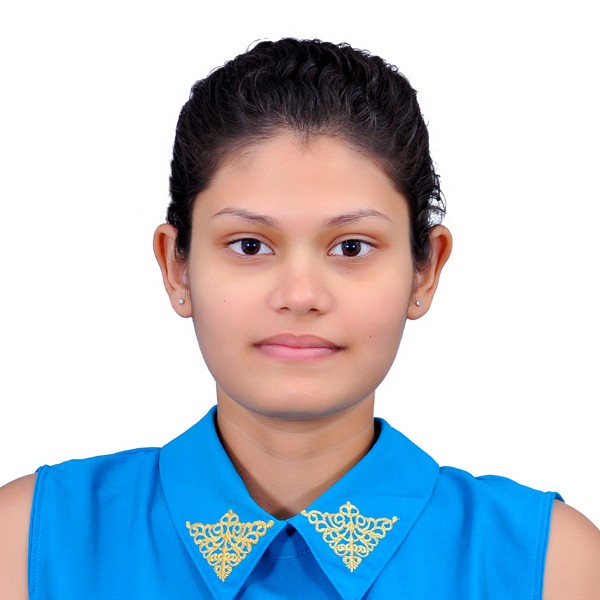 I'm Sanduni Abeykoon, a second-year graduate student of the Ryan White lab at the University of Cincinnati. I completed my undergraduate degree in Chemistry also at the University of Cincinnati. My current research is based on electrochemical aptamer-based (E-AB) sensors. Aptamers are single-stranded DNA or RNA oligonucleotides that can selectively detect specific biomolecules like proteins and small molecules. More specifically, I focus on the interrogation of E-AB sensors to study the binding kinetics of small molecules to surface-bound aptamers using the recently introduced technique Intermittent Pulse Amperometry.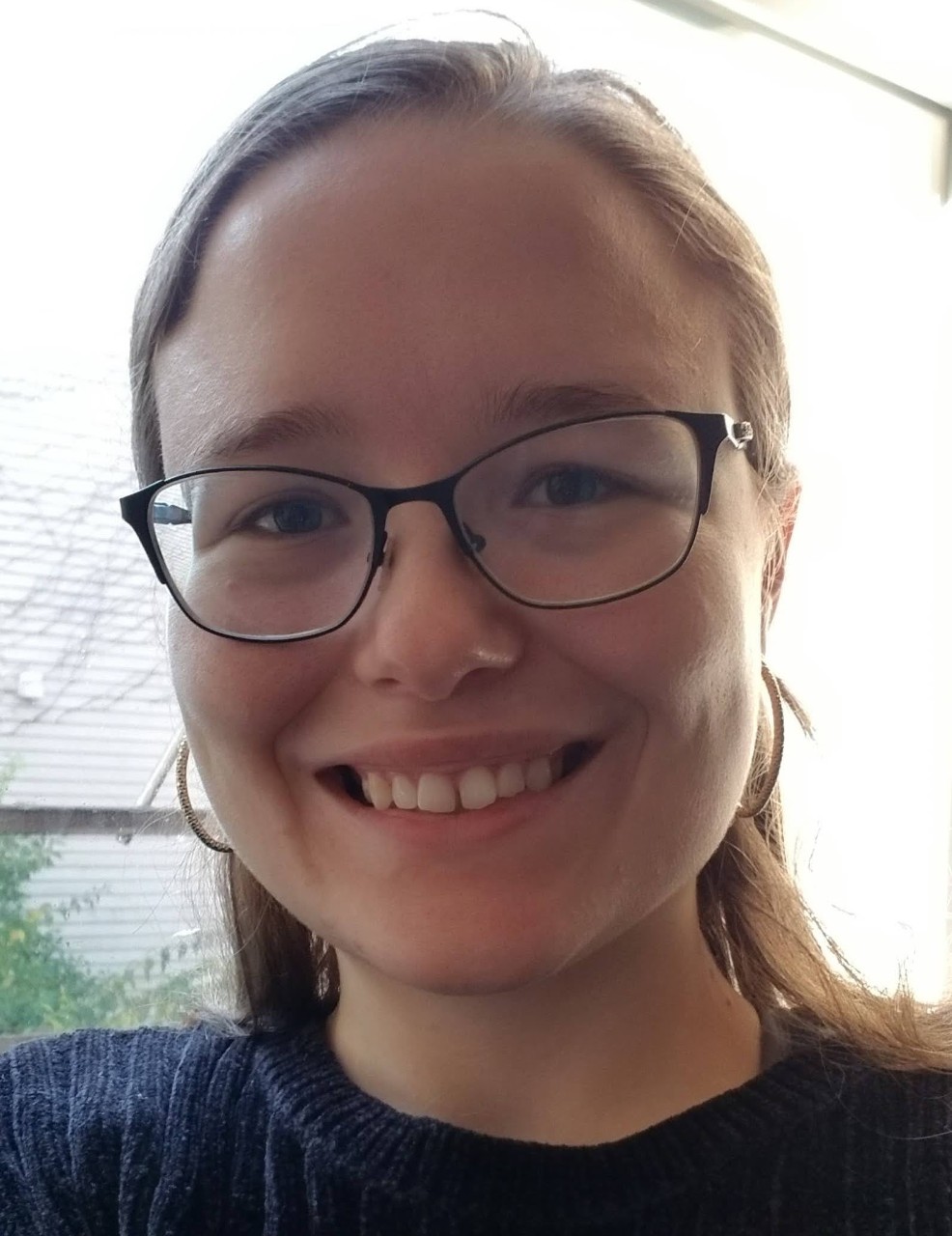 Nicole is a graduate student in the Center for Cognition, Action, and Perception working to earn her PhD in Psychology. She hopes to develop interventions based in perceptual and movement science that support individuals with balance impairments. Nicole is a 2020 NSF Graduate Research Fellow.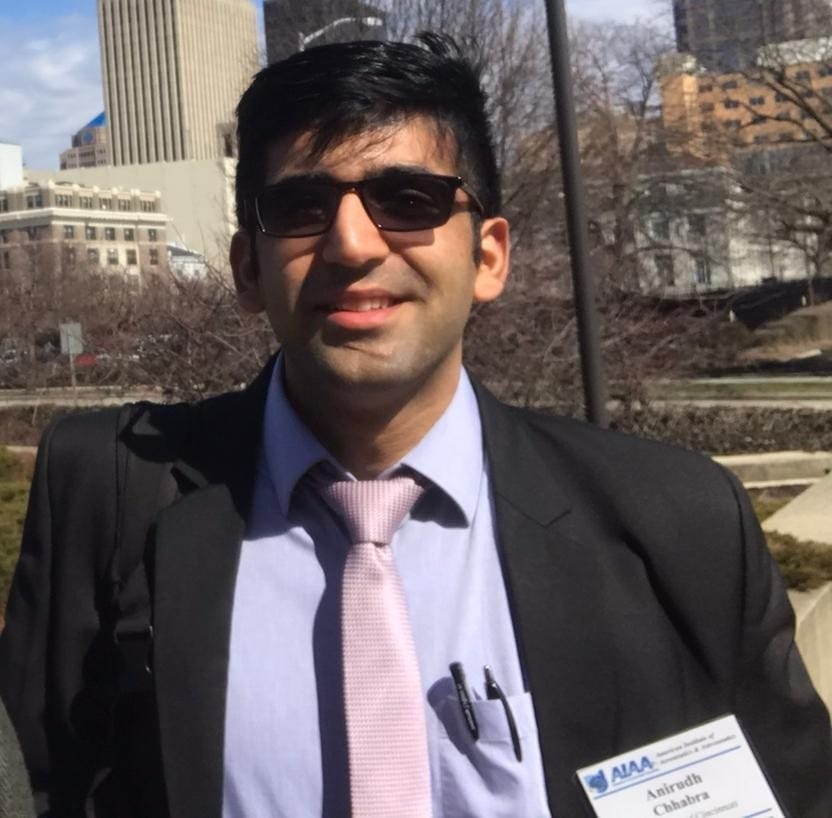 I'm a Ph.D. student in the Intelligent Autonomous Systems Research Laboratory (IASRL) of the Aerospace Engineering Department at the University of Cincinnati. My primary research is focused on the development of a spacecraft simulator with other active research areas including Collision Avoidance methods, Indoor Positioning Systems, Seamless dynamic wireless sensor networks (DWSNs), and Spacecraft Control.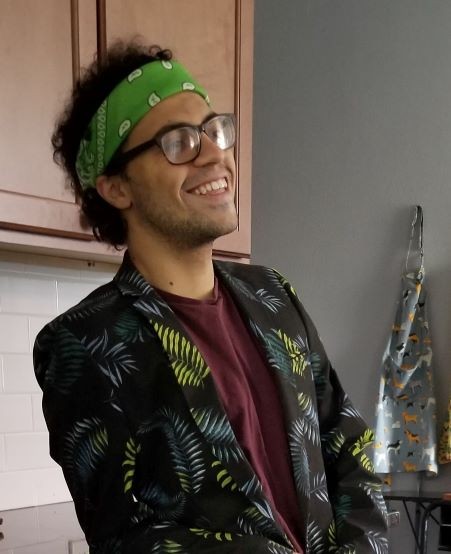 Dalton is a 3rd year PhD student in the center for Cognition, Action, and Perception's Experimental Psychology program. He is interested in how action capability influences sensitivity to perceptual information that may guide behavior.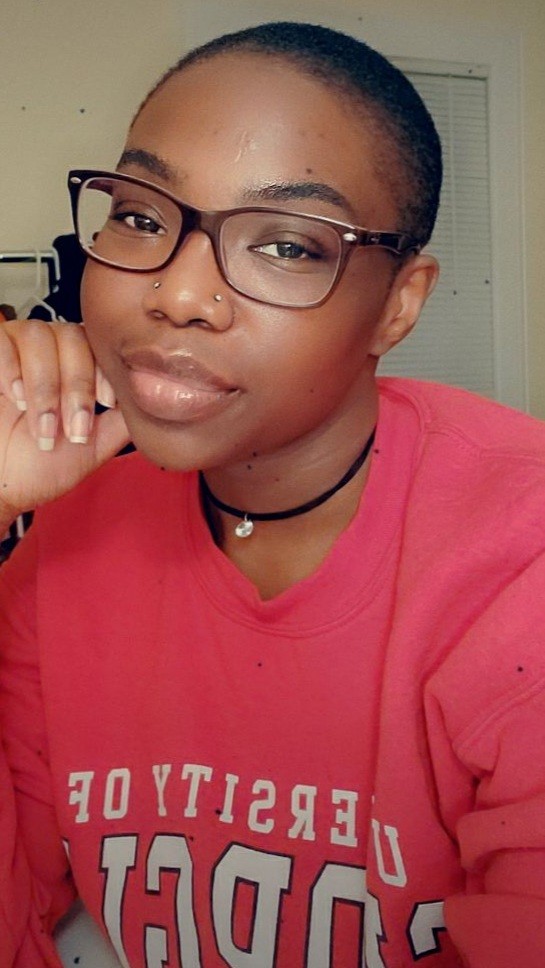 Sierra Corbin (she/her) is a fifth-year student in the Experimental Psychology PhD program at the University of Cincinnati. She holds a B.S. and M.A. in Psychology from the University of Georgia (2015) and the University of Dayton (2017), respectively. Her research foci include exploring 1) interpersonal motor and social coordination, joint action, intention recognition, and human-human interactions that can be adapted to human-robot contexts; and 2) linear and non-linear statistical models and methodology to improve analysis and interpretation of various empirical datasets. In addition, she is involved in her campus community. She serves in ongoing roles in her lab and department, including as the 2021-22 President of the Psychology Graduate Student Association, and has held several executive board positions within the UC Black Graduate and Professional Student Association. Beyond lab duties, TA-ing, and teaching classes, she enjoys curating song playlists, traveling, writing poetry, attending art venues and concerts, and impromptu napping. Following completion of her PhD, Sierra anticipates transitioning into a full-time academic position, where she will continue research and science communication, mentorship, and teaching.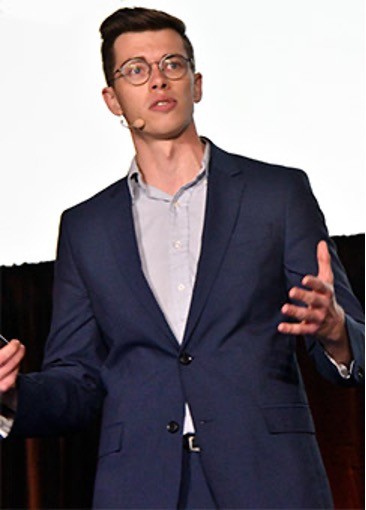 Ph.D. Student
Materials Science and Engineering Department
Additive and Materials Engineer
Vertex Manufacturing, LLC
Sean is a current Ph.D. student in materials science and engineering at the University of Cincinnati (UC). His background was previously in mechanical engineering at the University of Louisville from which he obtained a bachelors and masters of science. The focus of Sean's research has been in the industry of additive manufacturing, often referred to as 3D-printing, for the previous five years. He will continue contributing and learning in this area of research during his degree and plans to pursue the subject matter as a career. His interest in applying for this research fellowship and ultimate goal going through this program is to develop a fundamental knowledge of sensing technology and research. The additive manufacturing industry has recently begun to transition away from more traditional means of measuring part quality. Sensing technologies are poised to revolutionize the way we manufacture by introducing in situ monitoring and machine learning to the process. Both of which rely heavily on accurate sensing technologies. It is Sean's firm belief that to make meaningful contribution to his area of expertise he will need to develop a prowess for incorporating sensing into his mechanical engineering and materials science work.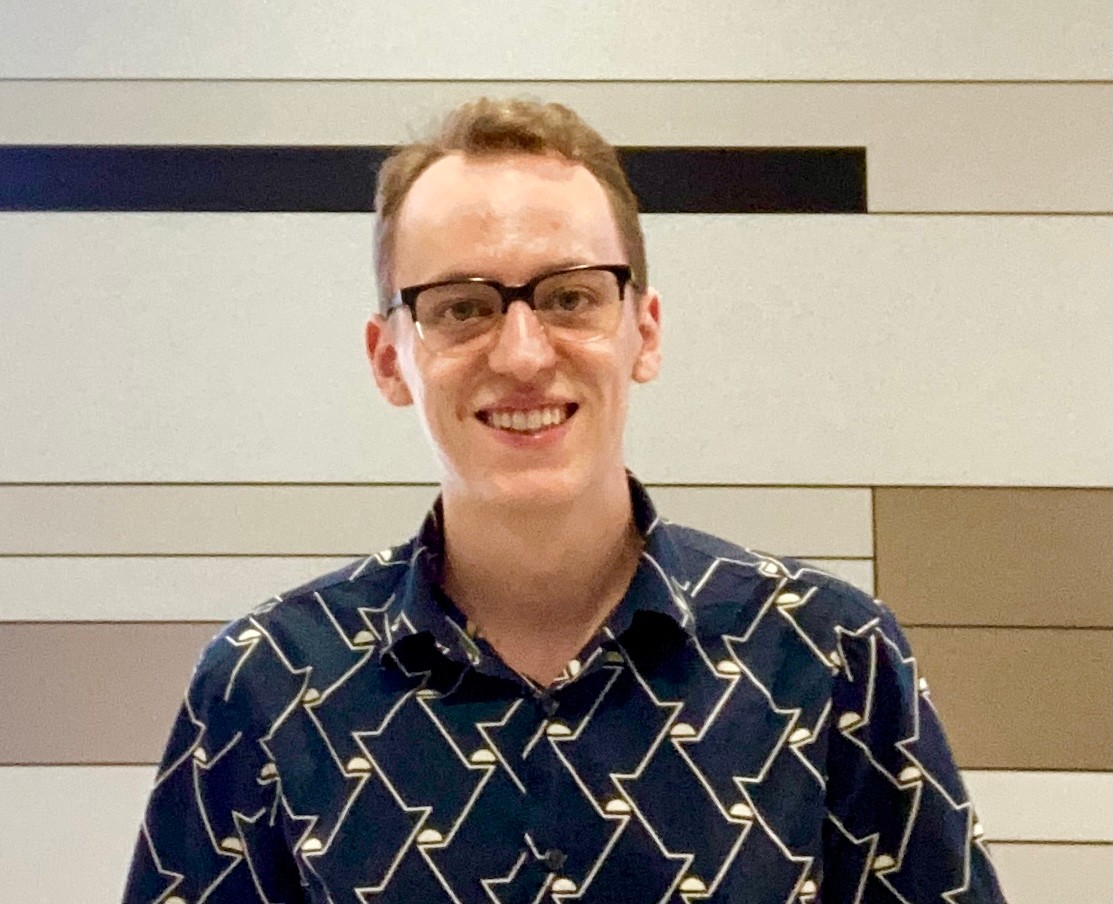 Mark is a third year PhD student studying Biomedical Engineering at UC where he also completed a BS of in Biomedical Engineering and Neurobiology. He researches medical devices and focuses on minimally-invasive, continuous biosensing of interstitial fluid. Mark is an avid twilight fan but didn't start reading the series until the beginning of lockdown. In his spare time he writes fan fiction, slacklines, and tries to get sponsored by PBR on Twitter.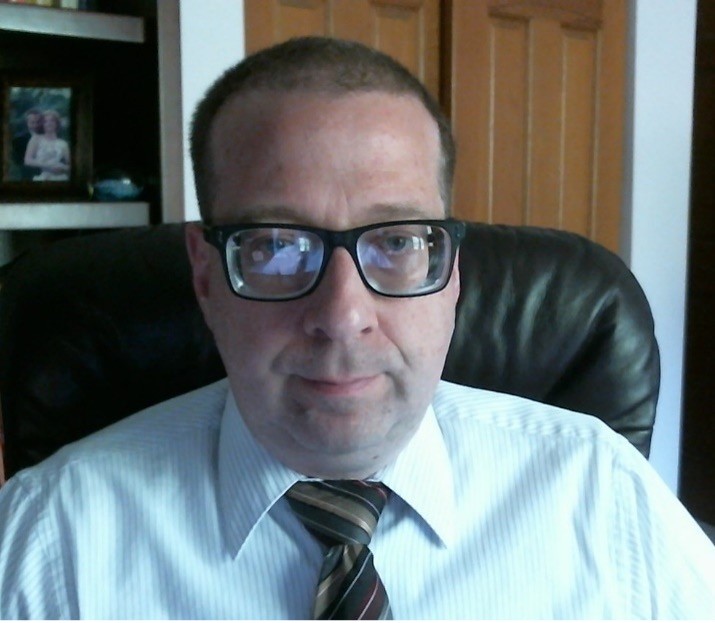 Mark L. Jackson is a Ph.D. student in Electrical Engineering, with a background in systems engineering, industrial robotics and engineering education.  He has an extensive work history that spans the automobile, aerospace and medical industries, and has specializations in robotic process automation, coatings, robotic simulation, and leadership.  His most recent professional role was in engineering education where he served as a career and technical instructor for 11th and 12th grade students.   His current focus is on sensors and additive manufacturing and how they can be used to create sensory composites for large scale, structural applications.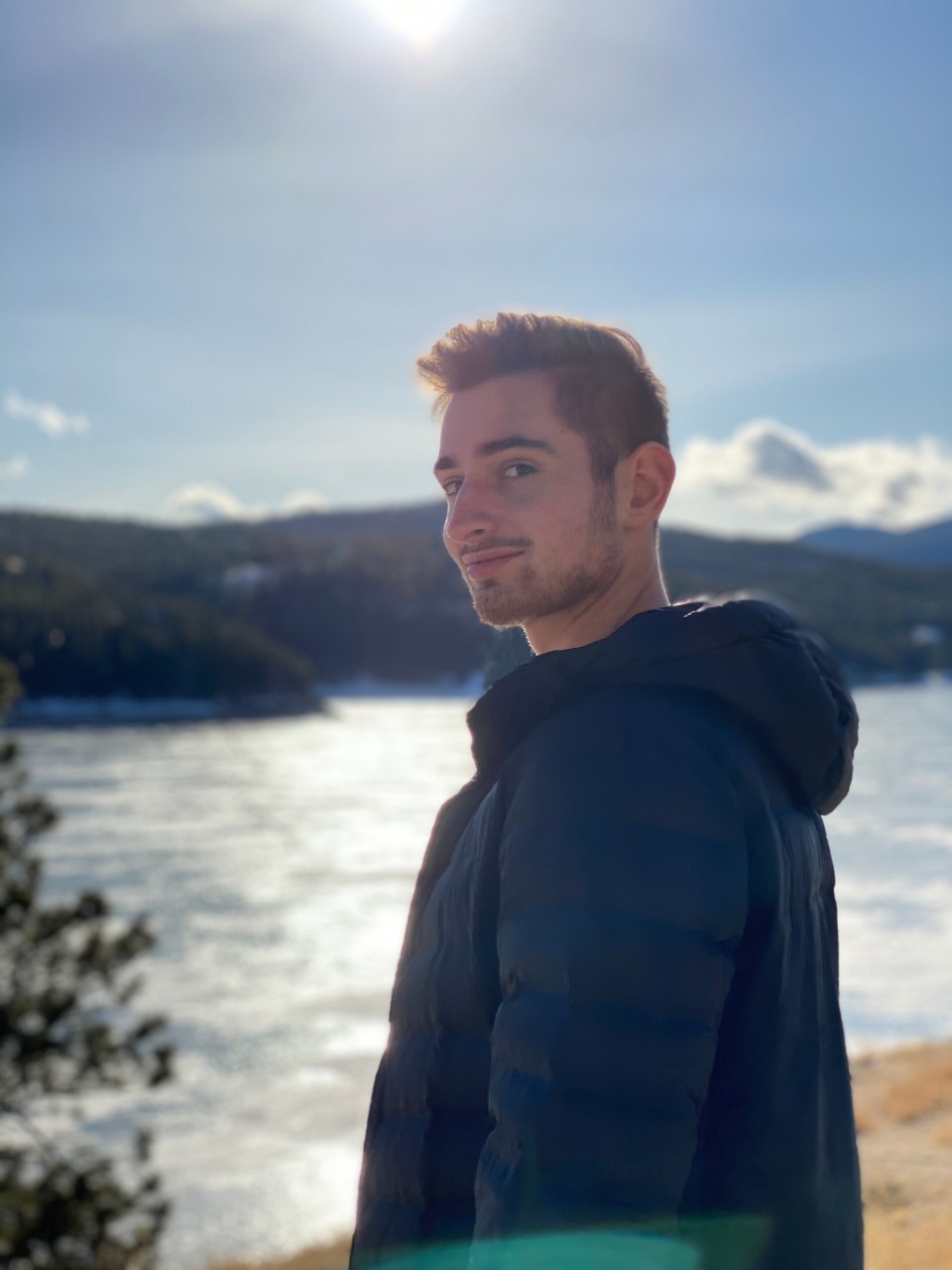 Second year PhD student in the Biomedical Engineering Program studying Chronic Wound Healing through tissue engineering & biomaterial strategies. I am interested in how medical devices, small molecule interactions, and other bioengineering strategies can be used in combination to advance healthcare for patients through elucidation of complex disease pathophysiologies and novel treatment advances.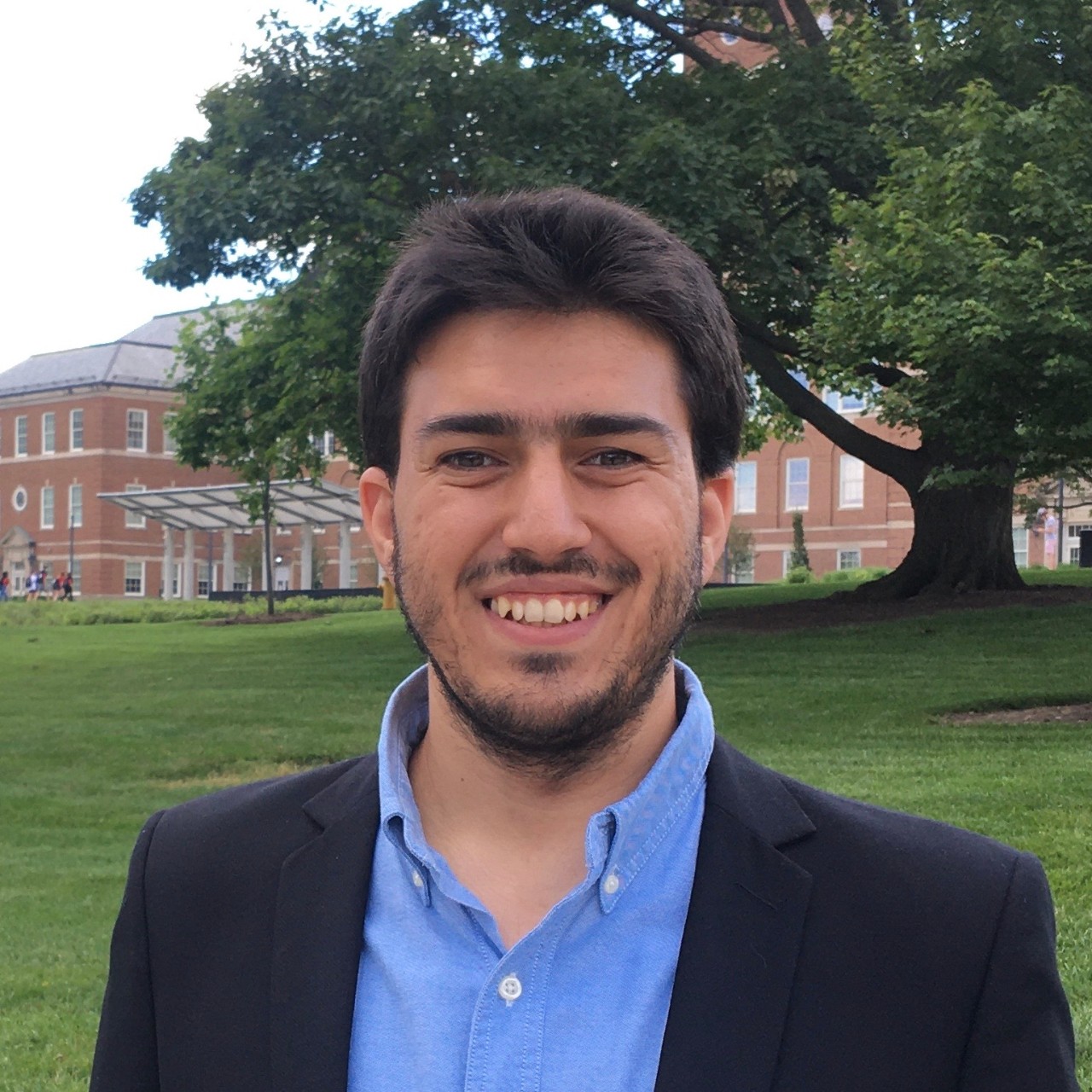 Dmitry Manasreh is a graduate researcher in the Department of Civil Engineering at the University of Cincinnati. His current research involves developing state-of-the-art sensor and AI systems to improve human lives with focus on the area of transportation infrastructure. Dmitry has been the lead researcher in 3 ODOT and FHWA funded projects. He believes that interdisciplinary learning and research is a key component to creative solutions to our world's problems. In his free time, Dmitry enjoys freestyle cooking and traveling with his wife.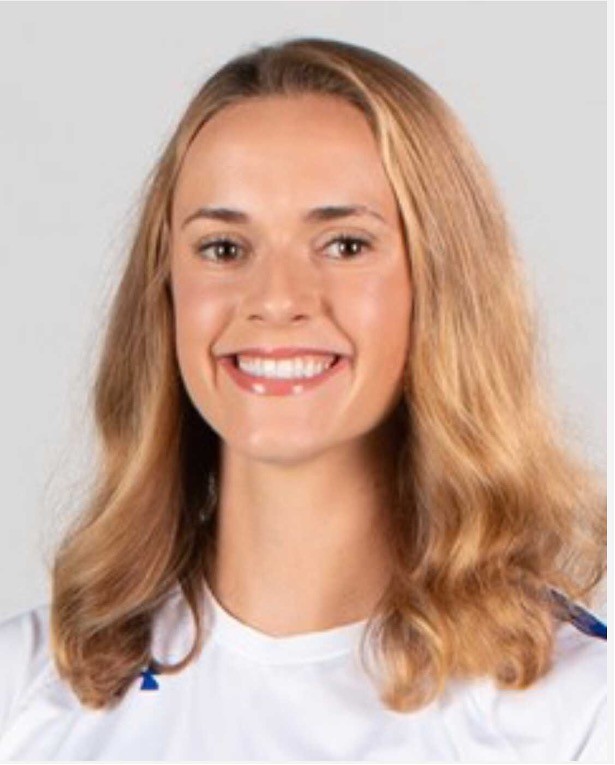 I am Audrey Pumford, a second-year Chemistry graduate student in Dr. Ryan White's lab. I graduated from Urbana University with a focus in Chemistry and Biology. Currently, I focus on electrochemical imaging of biosensor surfaces using a variety of scanning probe microscopy techniques. This fellowship is an excellent opportunity to think and work outside the box compared to what is typical of sensor research. I am most looking forward to having normalized conversation with and learning from my intelligent peers who focus on different things than I do and have different perspectives than I do.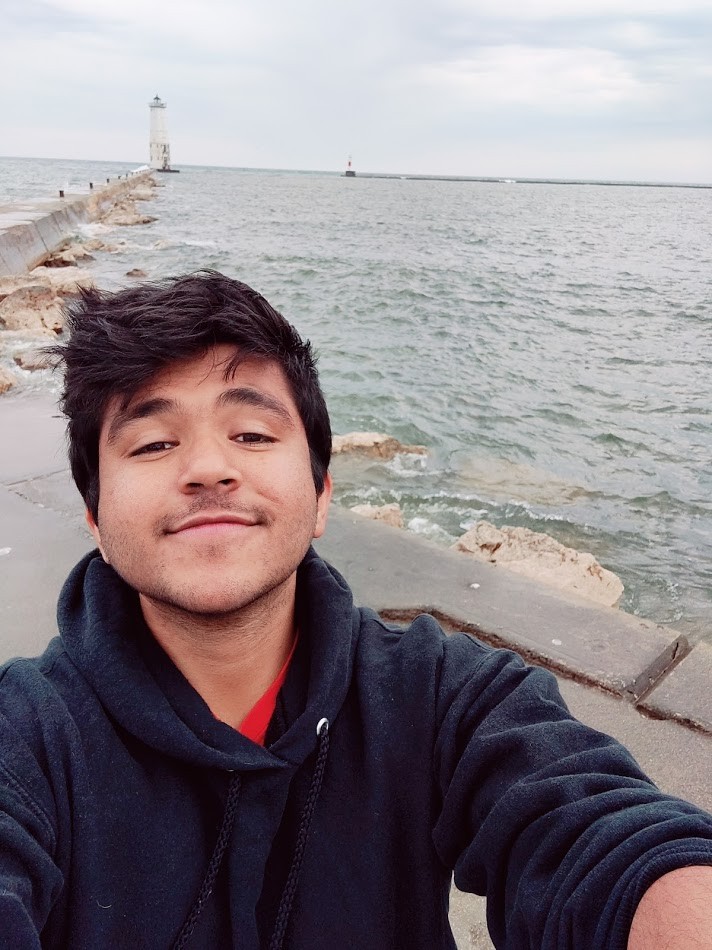 I am Shubham Rathore, a third year PhD student in Professor Elke Buschbeck's lab at the biology department of University of Cincinnati. My current research program allows me to understand eye development in arthropods with a backdrop of evolution, using several approaches including but not limited to in-silico modelling, molecular biology, and optics. More generally, I am interested in using interdisciplinary approaches to understand how sensory systems adapt to specific ecological environments and investigate if these adaptations are controlled by specific molecular pathways. Outside the lab, I enjoy hiking, photography, and sketching.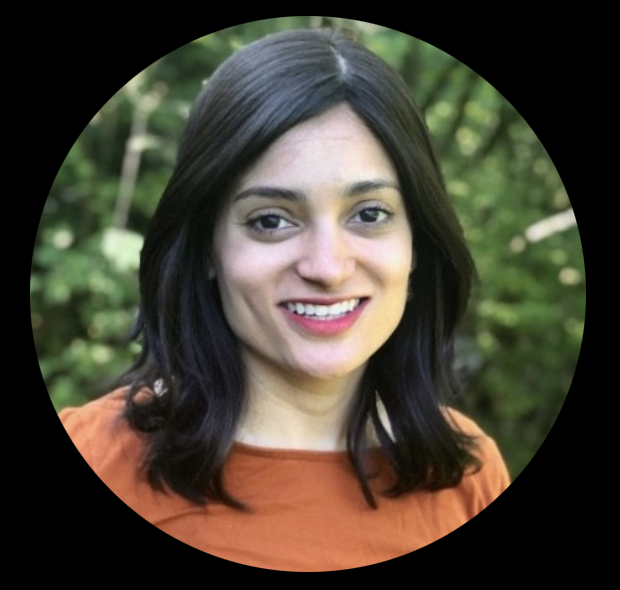 Esther is a Yates Fellow and a second-year doctoral student in the School of Criminal Justice at the University of Cincinnati. She is a research assistant at the University's IMPACT Lab, which uses research to create evidence-based policy recommendations within the criminal justice sector. Her research interests include patterns of crime & victimization within Jewish communities, Jewish prison chaplaincy, and prisoner reentry.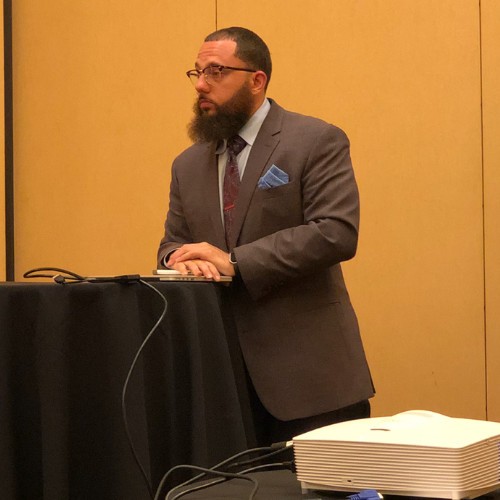 Anthony Jerome Stone Jr. is a PhD Student in the Department of Sociology at the University of Cincinnati. Anthony holds a Master of Arts in sociology from The University of Memphis and attended Michigan State University for his undergraduate studies. Anthony is a Yates Fellow, an Assistant Editor for Social Problems, the 2021-2022 UC Sociology Lyceum President, and is on the executive board for UC's Black Graduate and Professional Student Association. Anthony's research is centered in Black studies, Indigenous American Studies, race & racism, racial representations in the media, social psychology, and racial rhetoric. Anthony is co-editor of Cognella's Sociology and Hip Hop: An Anthology and previous work has appeared in the Journal of Communication & Religion and Studies in Symbolic Interaction. He is excited to be an inaugural member of the IRiS Graduate Fellows Program!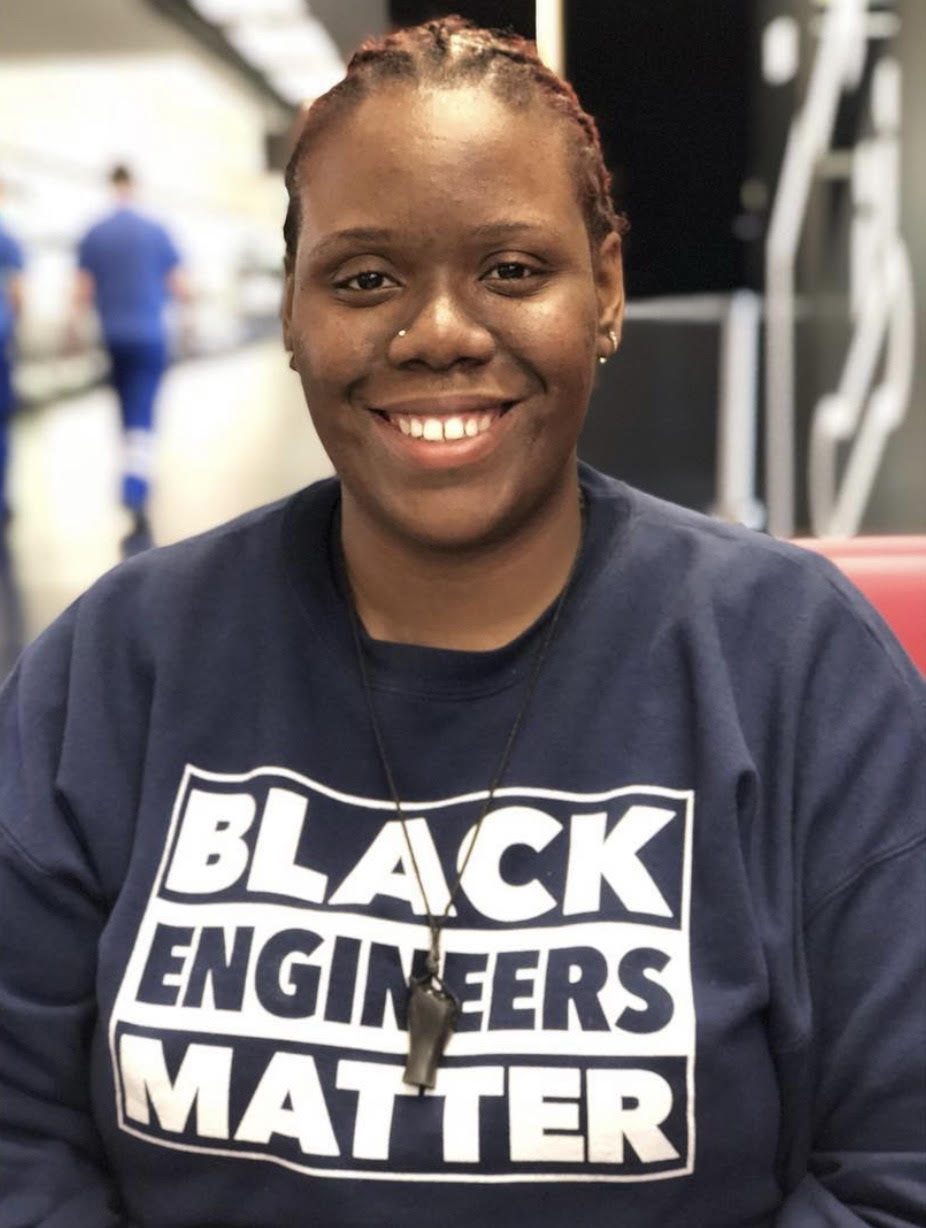 Dominique Tanner is a PhD candidate studying Biomedical Engineering at UC. Before pursuing her PhD, she earned her Master of Science in Bioengineering from North Carolina A&T State University, and her Bachelor of Science in biology from Grambling State University. Currently, Dominique's research focuses on using predictable features from electronic seizure diaries, statistical and computational modeling, to build personalized seizure prediction models for people who suffer from epilepsy. Through her research, knowledge, and skills, Dominique aims to enhance seizure prediction and improve health outcomes for people with epilepsy. While pursuing her PhD, Dominique is also active in various leadership positions. She serves as the President for the UC Graduate Student Government (GSG), and as the Vice President for the UC Black Graduate and Professional Student Association (BGPSA). Additionally, she serves as an instructor to undergraduate students within the department of Biomedical Engineering. Upon graduating from UC, Dominique aims to pursue a postdoc position, with hopes of one day establishing a research lab of her own, in which she can continue her research and educate others about epilepsy.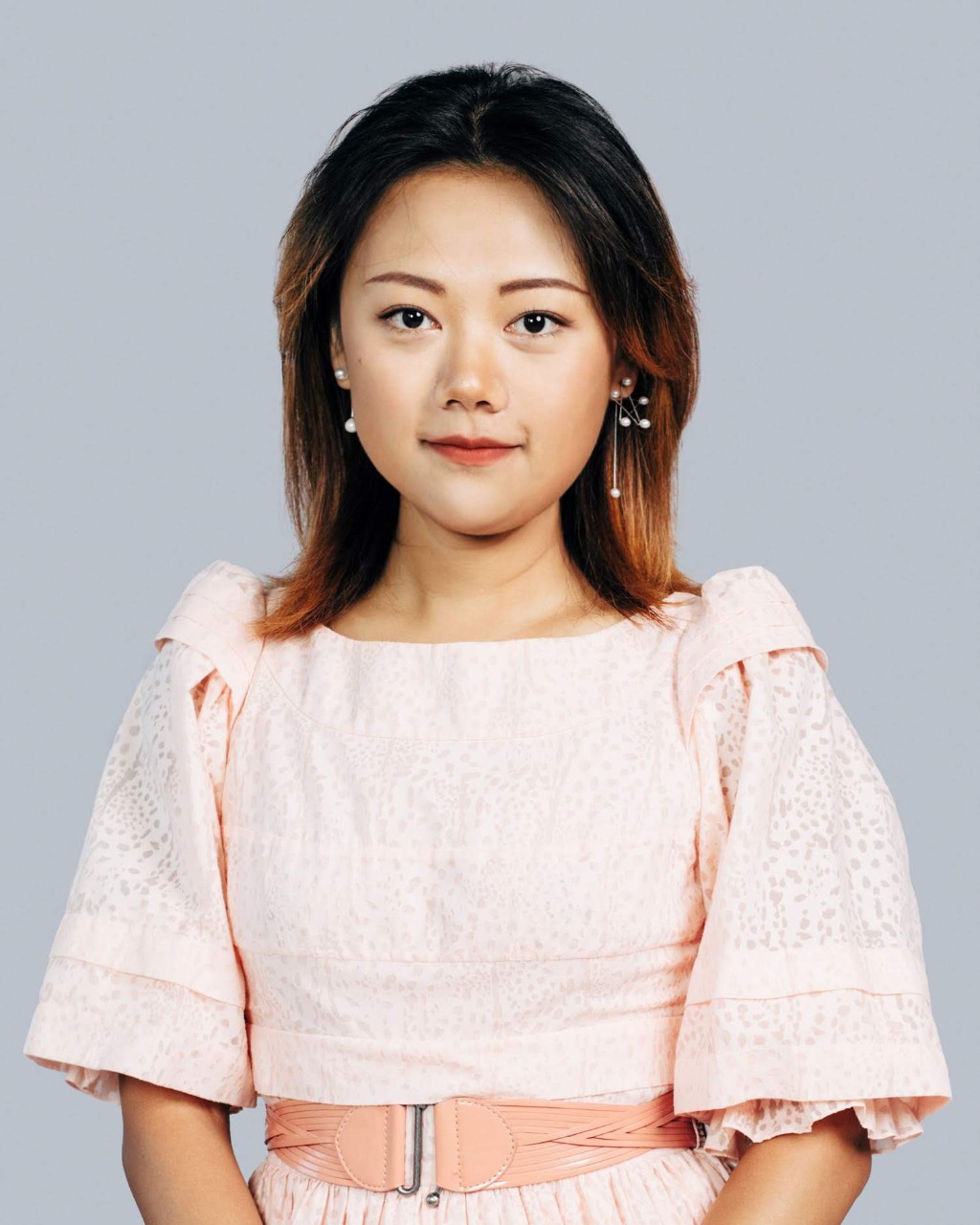 Lotus is a PhD Candidate in Electrical Engineering at UC. She has been researched on electrochemical biosensors for point-of-care diagnostic device and continuous hormone monitor. She is also enthusiastic about commercializing the cutting edge technology from the laboratory. Beyond research, she is an active advocate for women in STEM area. 
IRiS Partner Organizations