Graduate Research Fellows Program
The IRiS Graduate Research Fellows Program aims to accelerate breakthroughs in sensing research via intensive, interdisciplinary training that prepares the next generation of sensing researchers to think, act, and innovate holistically. We aim to harness intellectual diversity in ways that foster transformative creative collaboration beyond typical STEM disciplines. The program, housed in the Institute for Research in Sensing (IRiS), adventurously integrates STEM and non-STEM disciplines to address future-oriented training needs; fully integrates the creative process into STEM training; provides professional training and networking experiences; and deepens our understanding of how sensors – natural and engineered – arise and impact society. Each trainee receives a stipend supplement for 1 year during their time as an IRiS Graduate Research Fellow.
Fellows in the program gains core competencies in teamwork, communication, and ethics through engagement with several innovative training elements integrated into the sensing lifecycle.
Train Socially and Ethically Engaged Scientists
Inspire Authentic Engagement with the Creative Process
Create Avant Garde Research Interactions through Team Science
Two, 3-credit hour studio courses team-taught by interdisciplinary researchers to address the areas of Ideation/Creation (Fall 2022, NSCI 7001) and the Implementation/Utilization (Spring 2023, NSCI 7002).
These studio courses provide experiential learning and research opportunities within the full sensing lifecycle. In addition to lectures and trainings, IRiS Graduate Research Fellows are placed into interdisciplinary teams of four students (quartets) to tackle a "Grand Challenge" posed by an external partner. External partners include private sector companies (e.g., P&G, Kroger) as well as public entities (e.g., NIOSH, the EPA). Research fellow quartets work over the course of the year to develop innovative solutions to the "Grand Challenge." The nature of these solutions depend on the disciplinary competencies of each quartet, and range from developing ethical best practices for use of novel technologies to bio-inspired design of new sensing devices. At the end of the year, these solutions are presented to the external partners on "Grand Challenge Pitch Day."
The IRiS Graduate Research Fellowship Program is open to PhD students from any discipline in all UC colleges.


Eligible students must apply in the Spring (April) to participate in the following academic year program starting in Fall (August).
The application packet must include:
Statement of research, educational goals, and career goals. Please include a discussion of your experiences of working on a team. (1000 words)
Transcripts from all universities and colleges attended
Curriculum Vitae (5 pg max)
Two (2) Letters of Recommendation, emailed separately, one must be from applicant's graduate advisor
A signed Student-Faculty Acknowledgment Form (downloaded from website) indicating agreement to the programmatic commitments involved for both.
Applications will be accepted on a rolling basis until all positions are filled.
Please send Statement, Transcripts, CV and Acknowledgment Form as a single PDF to sensingresearch@uc.edu
Both Letters of Recommendation must be sent separately to sensingresearch@uc.edu.
If you have any questions about the application or program, please email sensingresearch@uc.edu.
IRiS 2021 Graduate Research Fellows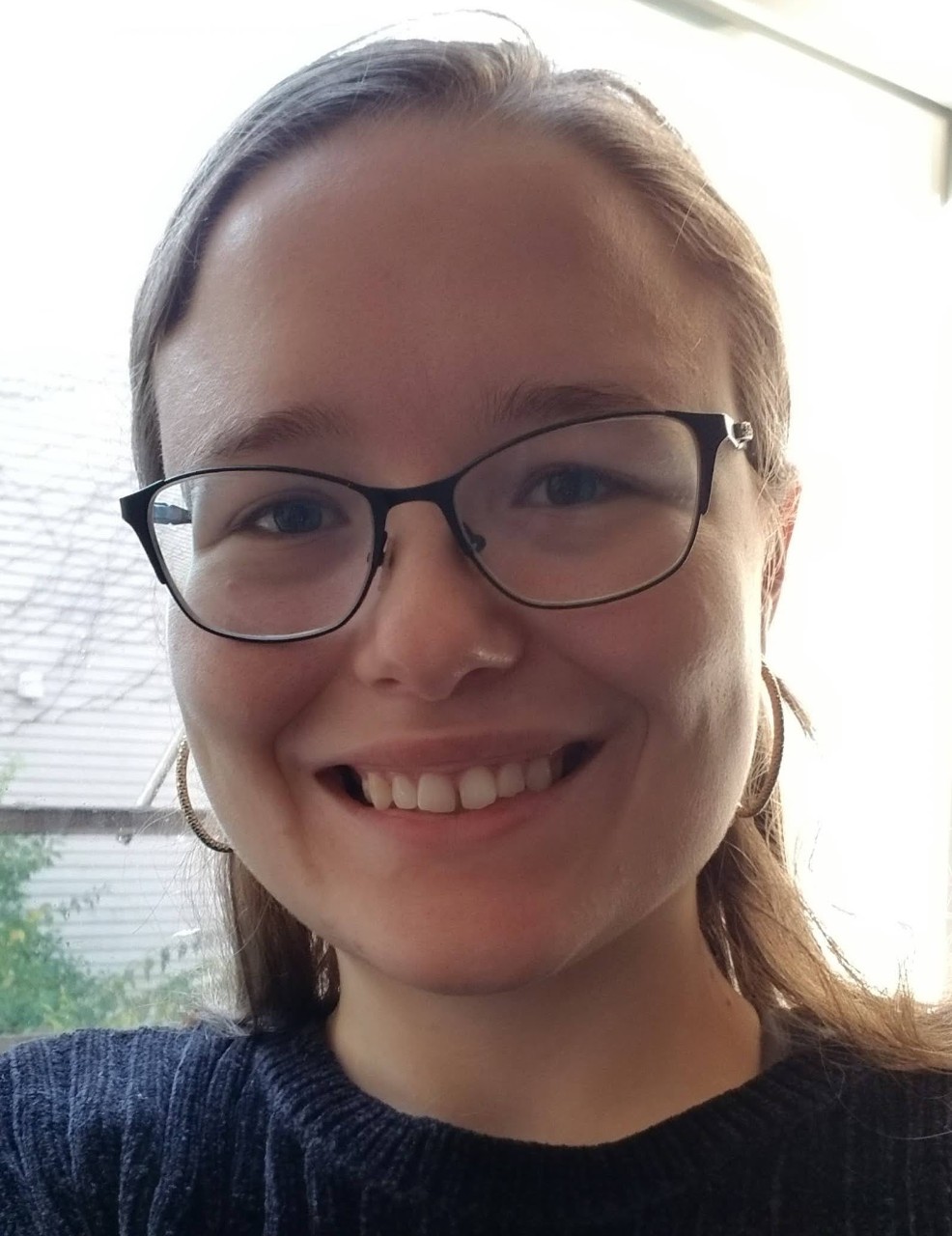 Nicole is a graduate student in the Center for Cognition, Action, and Perception working to earn her PhD in Psychology. She hopes to develop interventions based in perceptual and movement science that support individuals with balance impairments. Nicole is a 2020 NSF Graduate Research Fellow.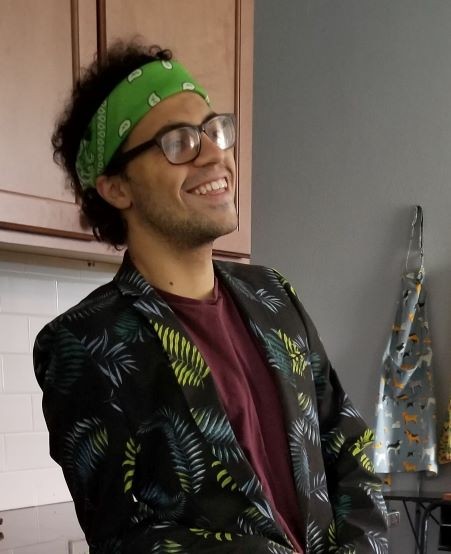 Dalton is a 3rd year PhD student in the center for Cognition, Action, and Perception's Experimental Psychology program. He is interested in how action capability influences sensitivity to perceptual information that may guide behavior.
Second year PhD student in the Biomedical Engineering Program studying Chronic Wound Healing through tissue engineering & biomaterial strategies. I am interested in how medical devices, small molecule interactions, and other bioengineering strategies can be used in combination to advance healthcare for patients through elucidation of complex disease pathophysiologies and novel treatment advances. 
Sierra Corbin (she/her) is a fifth-year student in the Experimental Psychology PhD program at the University of Cincinnati. She holds a B.S. and M.A. in Psychology from the University of Georgia (2015) and the University of Dayton (2017), respectively. Her research foci include exploring 1) interpersonal motor and social coordination, joint action, intention recognition, and human-human interactions that can be adapted to human-robot contexts; and 2) linear and non-linear statistical models and methodology to improve analysis and interpretation of various empirical datasets. In addition, she is involved in her campus community. She serves in ongoing roles in her lab and department, including as the 2021-22 President of the Psychology Graduate Student Association, and has held several executive board positions within the UC Black Graduate and Professional Student Association. Beyond lab duties, TA-ing, and teaching classes, she enjoys curating song playlists, traveling, writing poetry, attending art venues and concerts, and impromptu napping. Following completion of her PhD, Sierra anticipates transitioning into a full-time academic position, where she will continue research and science communication, mentorship, and teaching.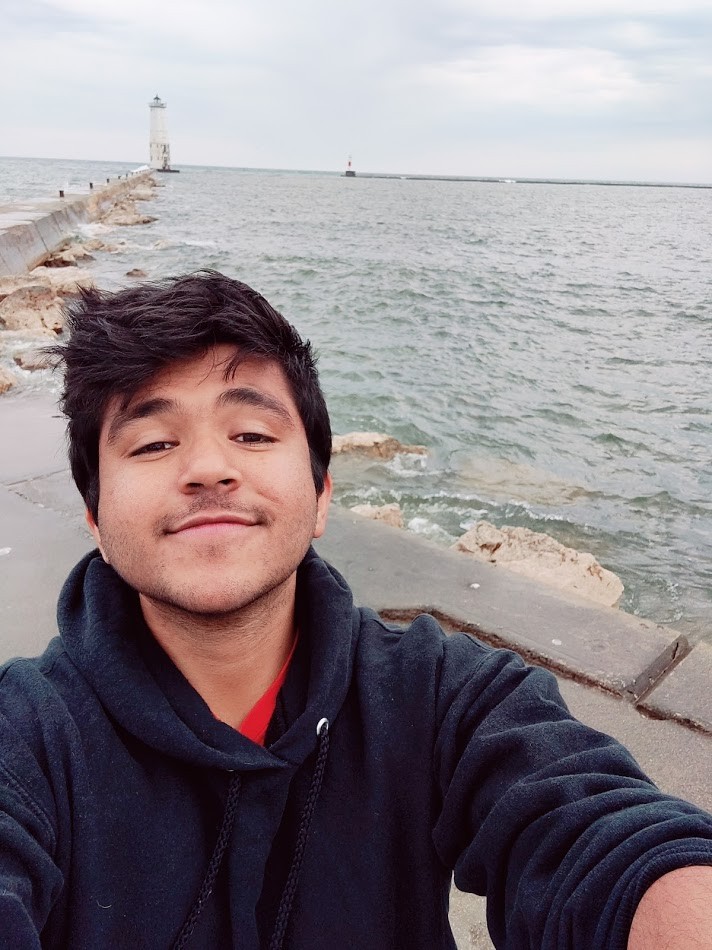 I am Shubham Rathore, a third year PhD student in Professor Elke Buschbeck's lab at the biology department of University of Cincinnati. My current research program allows me to understand eye development in arthropods with a backdrop of evolution, using several approaches including but not limited to in-silico modelling, molecular biology, and optics. More generally, I am interested in using interdisciplinary approaches to understand how sensory systems adapt to specific ecological environments and investigate if these adaptations are controlled by specific molecular pathways. Outside the lab, I enjoy hiking, photography, and sketching.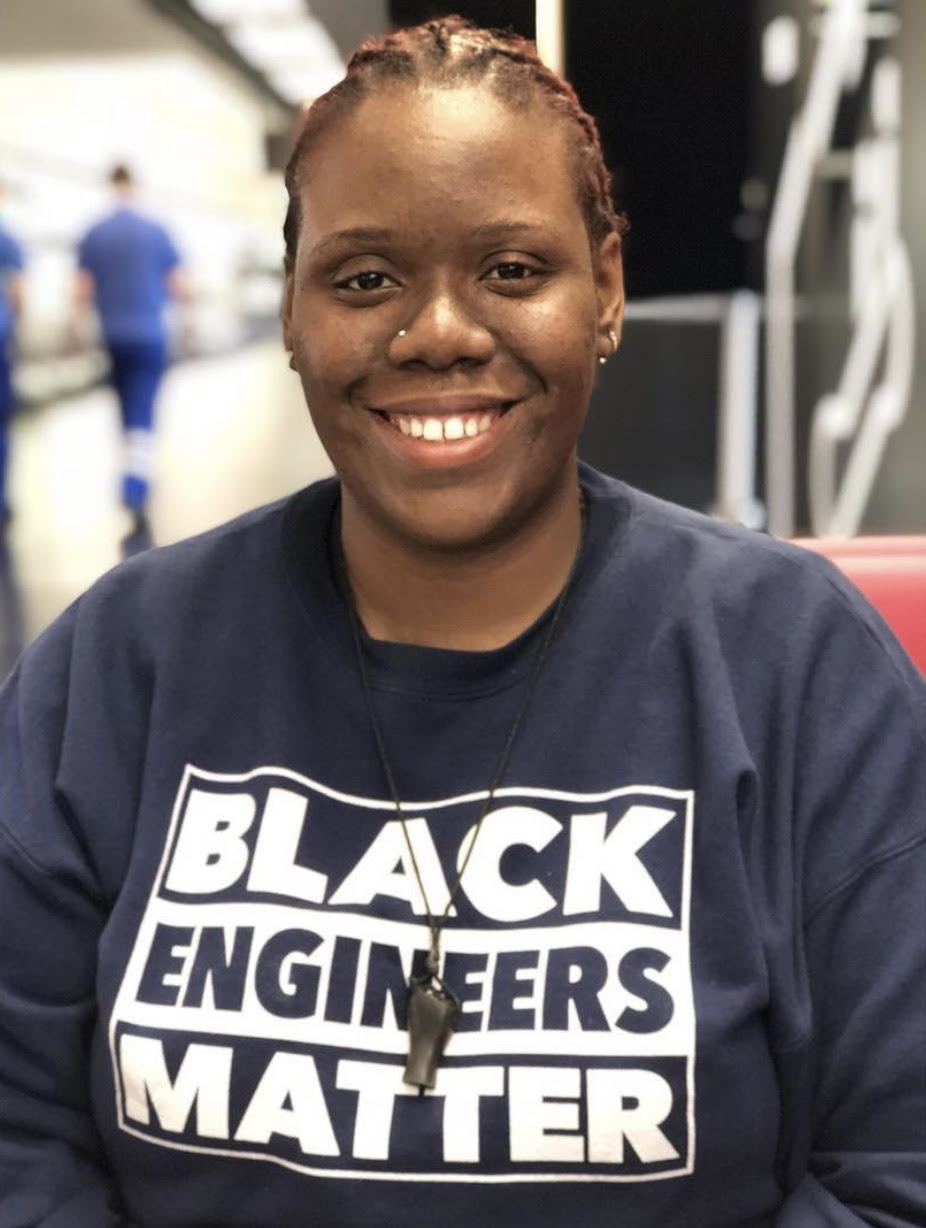 Dominique Tanner is a PhD candidate studying Biomedical Engineering at UC. Before pursuing her PhD, she earned her Master of Science in Bioengineering from North Carolina A&T State University, and her Bachelor of Science in biology from Grambling State University. Currently, Dominique's research focuses on using predictable features from electronic seizure diaries, statistical and computational modeling, to build personalized seizure prediction models for people who suffer from epilepsy. Through her research, knowledge, and skills, Dominique aims to enhance seizure prediction and improve health outcomes for people with epilepsy. While pursuing her PhD, Dominique is also active in various leadership positions. She serves as the President for the UC Graduate Student Government (GSG), and as the Vice President for the UC Black Graduate and Professional Student Association (BGPSA). Additionally, she serves as an instructor to undergraduate students within the department of Biomedical Engineering. Upon graduating from UC, Dominique aims to pursue a postdoc position, with hopes of one day establishing a research lab of her own, in which she can continue her research and educate others about epilepsy.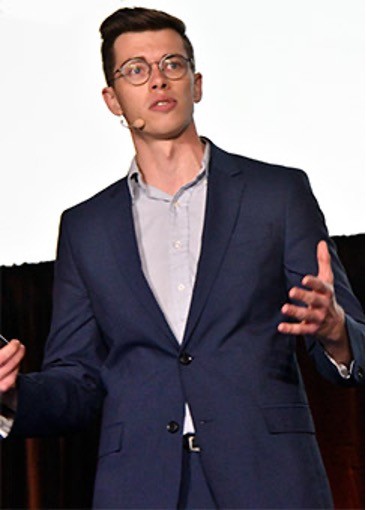 Ph.D. Student
Materials Science and Engineering Department
Additive and Materials Engineer
Vertex Manufacturing, LLC
Sean is a current Ph.D. student in materials science and engineering at the University of Cincinnati (UC). His background was previously in mechanical engineering at the University of Louisville from which he obtained a bachelors and masters of science. The focus of Sean's research has been in the industry of additive manufacturing, often referred to as 3D-printing, for the previous five years. He will continue contributing and learning in this area of research during his degree and plans to pursue the subject matter as a career. His interest in applying for this research fellowship and ultimate goal going through this program is to develop a fundamental knowledge of sensing technology and research. The additive manufacturing industry has recently begun to transition away from more traditional means of measuring part quality. Sensing technologies are poised to revolutionize the way we manufacture by introducing in situ monitoring and machine learning to the process. Both of which rely heavily on accurate sensing technologies. It is Sean's firm belief that to make meaningful contribution to his area of expertise he will need to develop a prowess for incorporating sensing into his mechanical engineering and materials science work.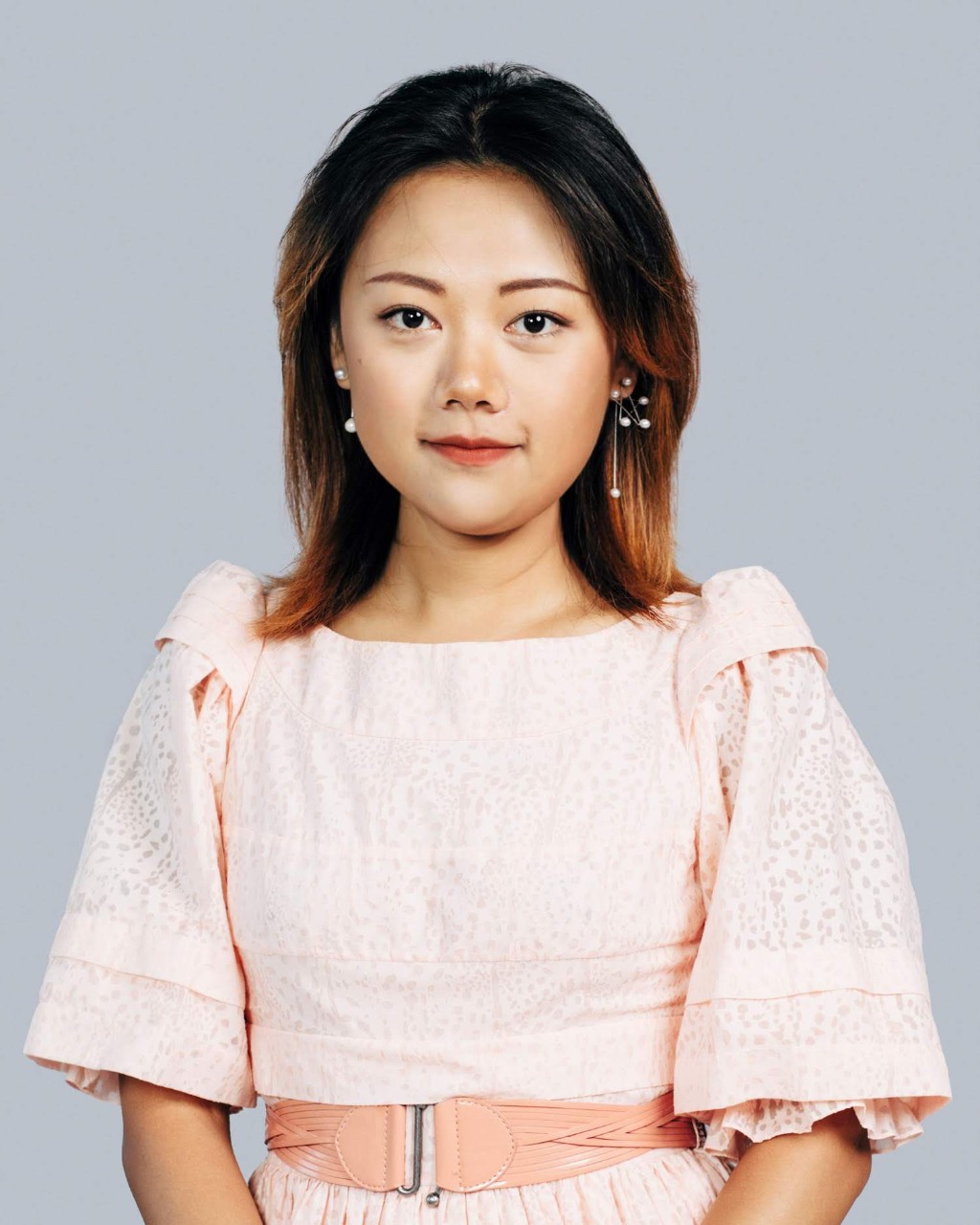 Lotus is a PhD Candidate in Electrical Engineering at UC. She has been researched on electrochemical biosensors for point-of-care diagnostic device and continuous hormone monitor. She is also enthusiastic about commercializing the cutting edge technology from the laboratory. Beyond research, she is an active advocate for women in STEM area.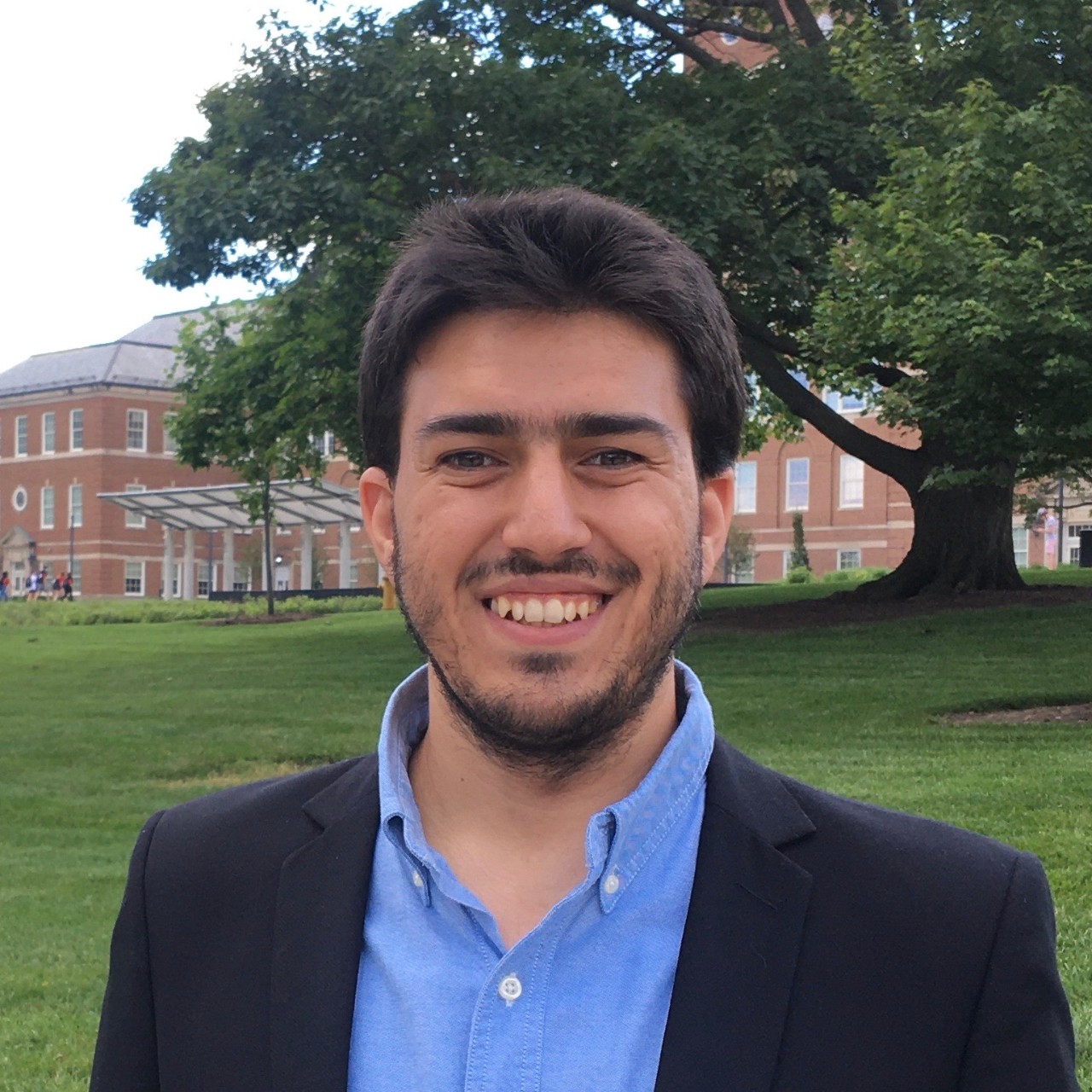 Dmitry Manasreh is a graduate researcher in the Department of Civil Engineering at the University of Cincinnati. His current research involves developing state-of-the-art sensor and AI systems to improve human lives with focus on the area of transportation infrastructure. Dmitry has been the lead researcher in 3 ODOT and FHWA funded projects. He believes that interdisciplinary learning and research is a key component to creative solutions to our world's problems. In his free time, Dmitry enjoys freestyle cooking and traveling with his wife.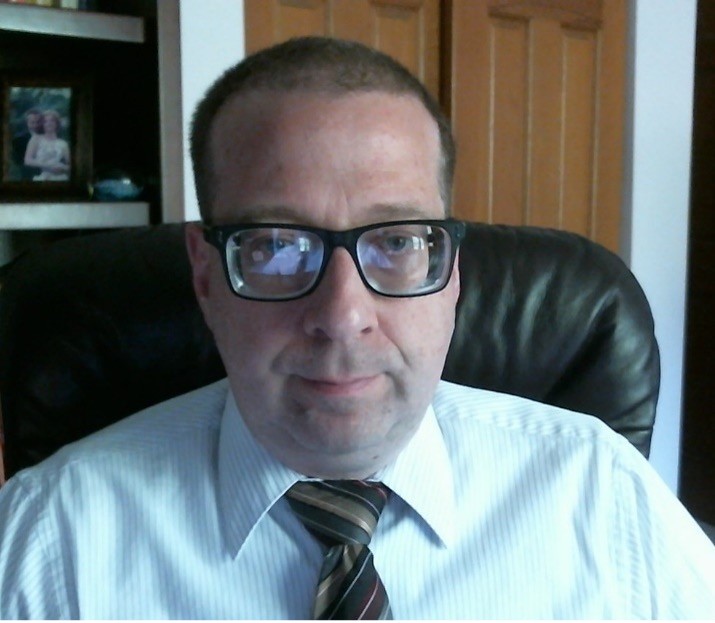 Mark L. Jackson is a Ph.D. student in Electrical Engineering, with a background in systems engineering, industrial robotics and engineering education.  He has an extensive work history that spans the automobile, aerospace and medical industries, and has specializations in robotic process automation, coatings, robotic simulation, and leadership.  His most recent professional role was in engineering education where he served as a career and technical instructor for 11th and 12th grade students.   His current focus is on sensors and additive manufacturing and how they can be used to create sensory composites for large scale, structural applications.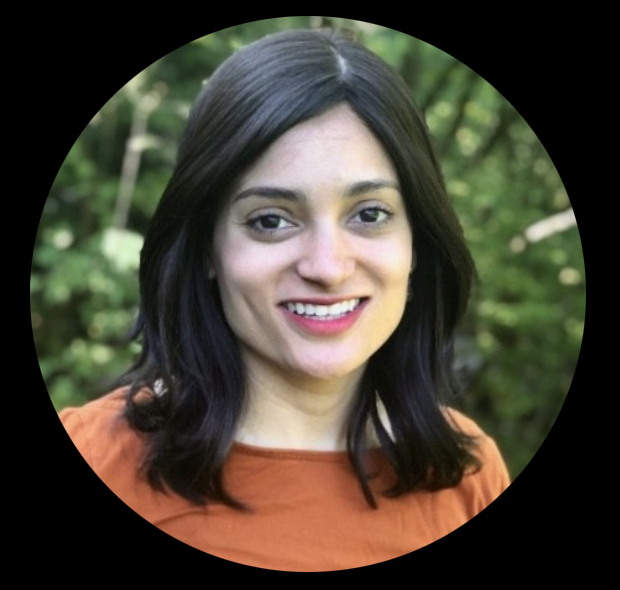 Esther is a Yates Fellow and a second-year doctoral student in the School of Criminal Justice at the University of Cincinnati. She is a research assistant at the University's IMPACT Lab, which uses research to create evidence-based policy recommendations within the criminal justice sector. Her research interests include patterns of crime & victimization within Jewish communities, Jewish prison chaplaincy, and prisoner reentry.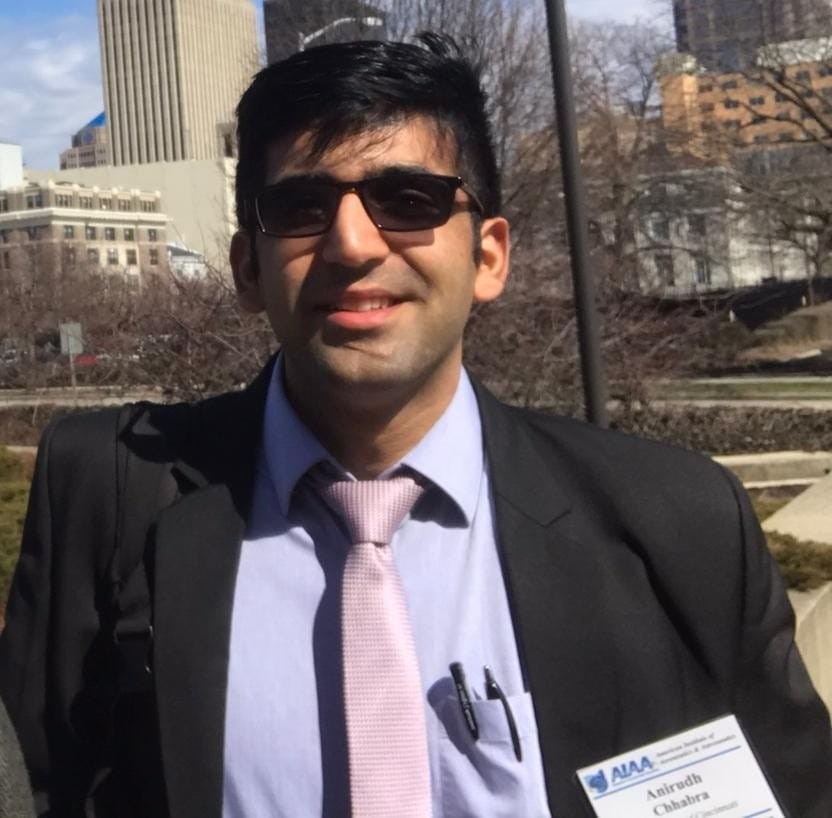 I'm a Ph.D. student in the Intelligent Autonomous Systems Research Laboratory (IASRL) of the Aerospace Engineering Department at the University of Cincinnati. My primary research is focused on the development of a spacecraft simulator with other active research areas including Collision Avoidance methods, Indoor Positioning Systems, Seamless dynamic wireless sensor networks (DWSNs), and Spacecraft Control.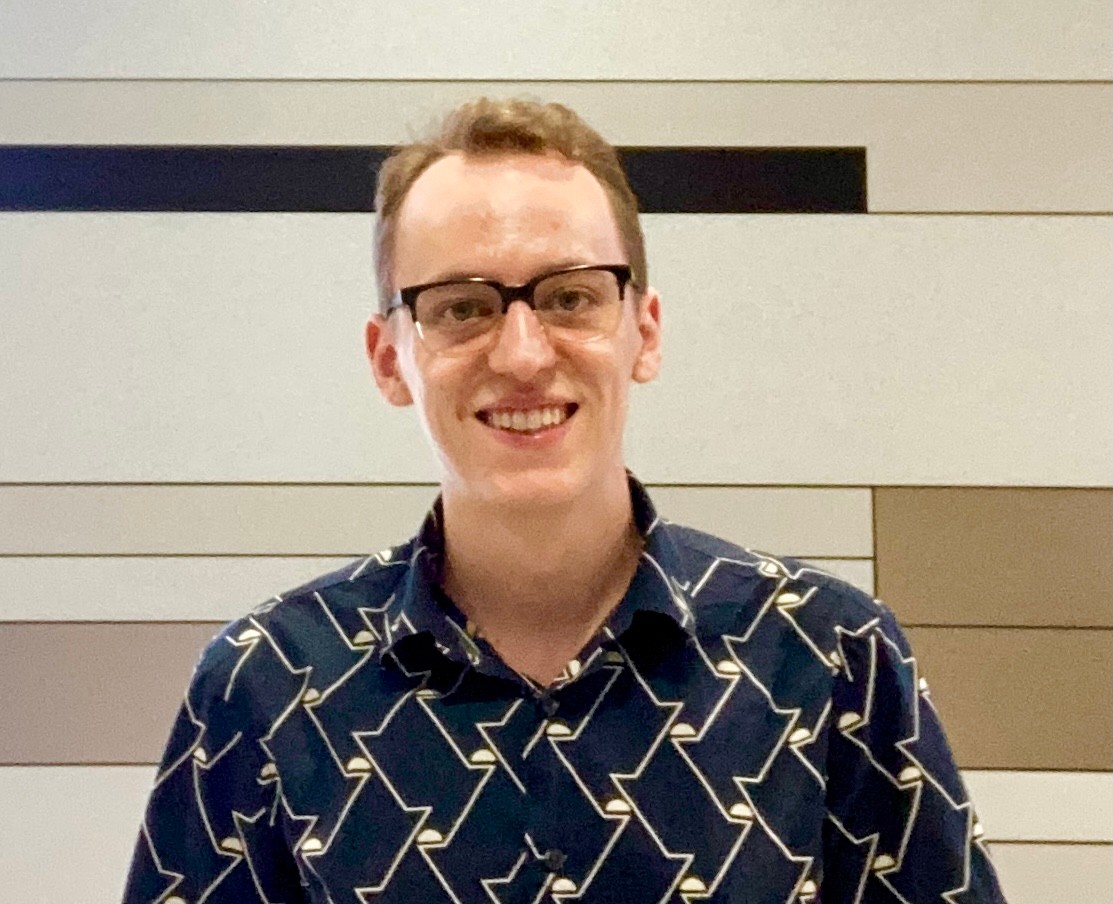 Mark is a third year PhD student studying Biomedical Engineering at UC where he also completed a BS of in Biomedical Engineering and Neurobiology. He researches medical devices and focuses on minimally-invasive, continuous biosensing of interstitial fluid. Mark is an avid twilight fan but didn't start reading the series until the beginning of lockdown. In his spare time he writes fan fiction, slacklines, and tries to get sponsored by PBR on Twitter. 
I'm Sanduni Abeykoon, a second-year graduate student of the Ryan White lab at the University of Cincinnati. I completed my undergraduate degree in Chemistry also at the University of Cincinnati. My current research is based on electrochemical aptamer-based (E-AB) sensors. Aptamers are single-stranded DNA or RNA oligonucleotides that can selectively detect specific biomolecules like proteins and small molecules. More specifically, I focus on the interrogation of E-AB sensors to study the binding kinetics of small molecules to surface-bound aptamers using the recently introduced technique Intermittent Pulse Amperometry.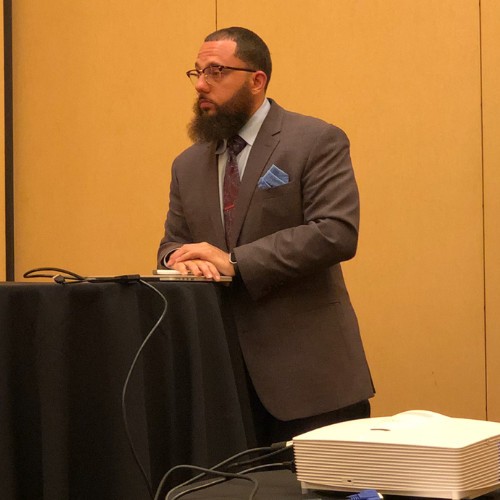 Anthony Jerome Stone Jr. is a PhD Student in the Department of Sociology at the University of Cincinnati. Anthony holds a Master of Arts in sociology from The University of Memphis and attended Michigan State University for his undergraduate studies. Anthony is a Yates Fellow, an Assistant Editor for Social Problems, the 2021-2022 UC Sociology Lyceum President, and is on the executive board for UC's Black Graduate and Professional Student Association. Anthony's research is centered in Black studies, Indigenous American Studies, race & racism, racial representations in the media, social psychology, and racial rhetoric. Anthony is co-editor of Cognella's Sociology and Hip Hop: An Anthology and previous work has appeared in the Journal of Communication & Religion and Studies in Symbolic Interaction. He is excited to be an inaugural member of the IRiS Graduate Fellows Program!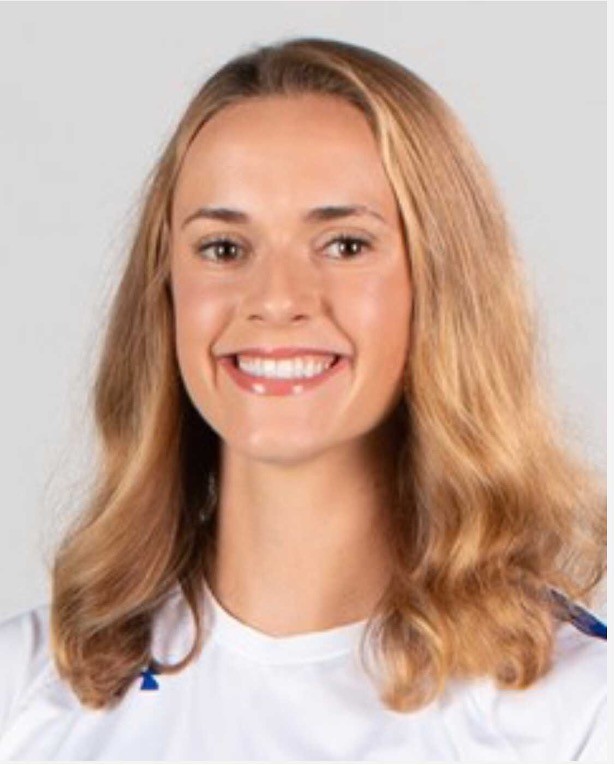 I am Audrey Pumford, a second-year Chemistry graduate student in Dr. Ryan White's lab. I graduated from Urbana University with a focus in Chemistry and Biology. Currently, I focus on electrochemical imaging of biosensor surfaces using a variety of scanning probe microscopy techniques. This fellowship is an excellent opportunity to think and work outside the box compared to what is typical of sensor research. I am most looking forward to having normalized conversation with and learning from my intelligent peers who focus on different things than I do and have different perspectives than I do. 
IRiS Partner Organizations