A&S students connect with peers through UC organizations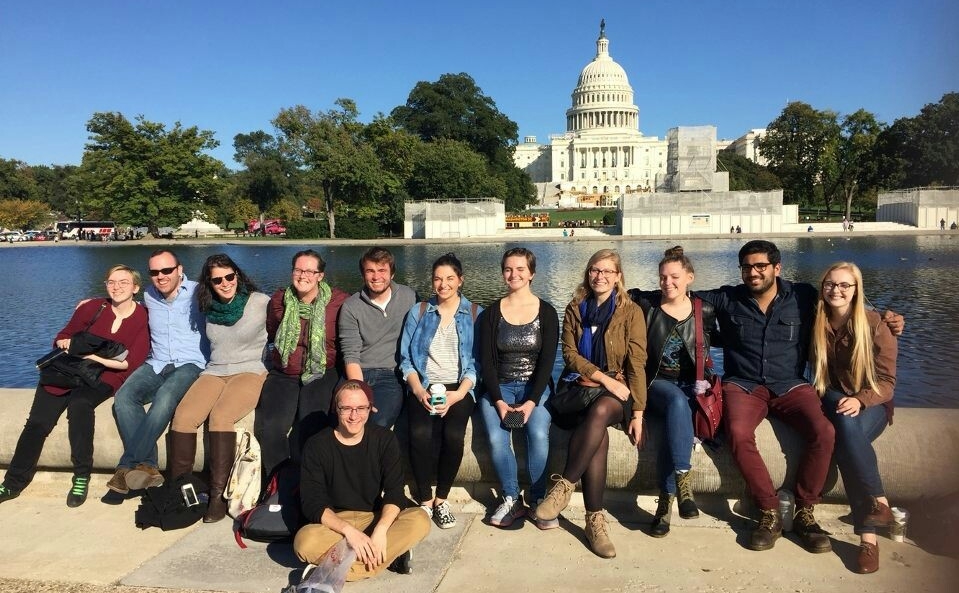 By Tawney Beans
There are many ways to get involved with other students on campus, but the most widely used medium is on-campus organizations. In a school of over 40,000 students, feeling lost in the crowd can be an issue. Luckily, Arts & Sciences (A&S) is equipped with a plethora of free student-led groups focused on inclusion and creating a safe community for its students. Look below for some of UC and A&S's special interest organizations. If you want more information about the clubs featured in this article, check out their Campuslink or social media pages.

If you have an interest in Japanese animation, be sure to drop by UC's Anime Club. The organization focuses on promoting anime and the culture surrounding it, along with dispelling the myths and stereotypes associated with the genre's fans. Its weekly Friday meetings involve watching anime of varying subgenres, interacting with peers and eating snacks. 
Meeting days/location: Fridays from 6p.m.-11p.m., Baldwin Hall 645
Harry Potter Appreciation club
Fans of the well-known franchise will feel right at home with this group of students. The club maintains and builds its community around the series through activities, crafts and in-depth discussions at its Monday meetings.
Meeting days/location: Mondays at 7:30p.m., Swift Hall 819
With well over 52 tabletop games, this organization plays it all. Some of its games include chess, Dungeons and Dragons, Uno, Settlers of Catan and even Exploding Kittens. Since the club is dedicated to tabletop gaming, it's constantly trying out new games that its members suggest. Its Friday meetings consist of playing games and connecting with other passionate players.
Meeting days/location: Wednesdays from 7p.m.-11p.m., TUC food court & Catskeller
Whether you're a casual or competitive gamer with a taste for the Super Smash Bros. series, this club is right up your alley. Its members play all the titles in the series, meaning that participants can play the video game on any Nintendo consul they prefer. 
Meeting days/location: Saturdays from noon-7p.m., Swift Hall 500
The organization operates as a part of Riot's, the video game's developer and publisher, official collegiate program. While the group's main goal is to build a safe and welcoming community around the game, it also organizes events for casual and competitive students who are passionate about League of Legends. 
Meeting days/location: Mondays at 7p.m., Braunstein Hall 300    
If ceramics is more your thing, then you're in luck. This organization fosters discussions between fine arts and non-fine arts students by hosting demonstrations and traveling to gallery openings. Additionally, one professional artist is brought in every semester to lecture on contemporary ceramics. 
Meeting days/location: TBA, Wolfson 4300
This club focuses on the Pokémon franchise's anime, video games and trading cards. It also has a discord server where new members can connect with their peers and learn information regarding Pokémon and the club.
Meeting days/location: Thursdays from 7:30p.m.-9:30p.m., Swift 809
Whether you're a professional knitter or a rookie, UC Knits will put that passion for knitting to good use. The organization functions as both a social club and a way for students to complete their community service hours. Members meet on Thursdays to create hats, scarves and plarn mats for homeless people around the globe. Needles, yarn and knowledge on how to knit are provided at each meeting.

Meeting days/location: Thursdays from 7p.m.-8p.m., McMicken 250

The organization is composed of multiple teams that use computer-aided design and finite element analysis software to design and build battlebots of differing weight classes. Members manufacture their own parts using UC's machine shop equipment and eventually enter their bots into competitive battles.
Meeting days/location: Tuesdays at 6p.m., registration required for meeting location
While bonding is an innate factor of networking, the Chemistry lovers that make up ChemCats take their social events to a whole new level. The group is open to students from all fields and often performs outreach activities in the Uptown community that promote a chemical-focused education.
Meeting days/location: Wednesdays from 5:30p.m.-6:30p.m., Zimmer Hall 413
Interested in ancient Rome or Greece? Want to meet others as passionate about mythology as you are? Classics club has you covered. The organization's goal is to raise awareness about how the classics impact society on a daily basis. With events like movie nights, pottery tours and presentations, this club revitalizes classics for its modern members and occasional audience. 
Meeting days/location: Mondays from 3:30p.m.-4:30p.m., Blegen Library 308
This organization unites students who are interested in Hispanic cultures and speaking Spanish. It also gives students the opportunity to expand their knowledge on Hispanic culture and language outside of the classroom with their peers.
Meeting days/location: Every other Monday from 5p.m.-6p.m., Swift 720
Editor's Note: Please confirm club meeting details for fall semester, 2020.