Profile of Marian Spencer
UC alumna leaves her mark on campus, and beyond.
Date: 02/05/2018 8:00:00 AM

By: Stuart Lindle
Contact: Julie Campbell-Holmes
Phone: (513) 509-1114
Photos: University of Cincinnati
CINCINNATI, Oh. — This year the University of Cincinnati will open a new 330-resident residence hall as the Marian Spencer Hall. The UC alumnus and activist was recognized by the Board of Trustees for her commitment to the university and her work in civil rights.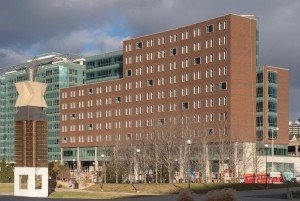 It'€™s an honor particularly significant to a woman who, more than 70 years ago, wasn'™t allowed to room in UC'€™s campus dorms.
Now, her name will be permanent of university architecture on Campus Green, serving as a reminder of what can be accomplished when hard work, perseverance and passion combine to defy odds.

Marian Spencer was raised by her grandfather, a freed slave who taught her the importance of social justice. As a child she witnessed Ku Klux Klan marches from her front yard. At the age of 13, she joined the NAACP.

She graduated from her local high school in Gallipolis, Ohio with honors as co-valedictorian in 1938. After earning a bachelor's degree in English from UC in 1942, Spencer made the city her home. She married another UC graduate, Donald Spencer, while she was in college, and the two would go on to have two sons, Donald Jr. and Edward Alexander.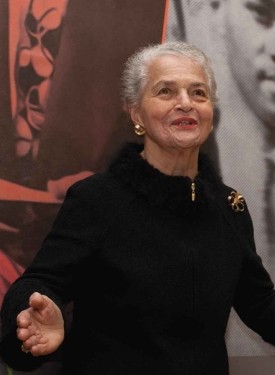 On a fateful day in 1952 her sons wanted to go to Coney Island; Spencer discovered the park was closed to African Americans. This would initiate a NAACP action -- co-chaired by Spencer -- against the park. Three years of protests and legal wrangling later, Coney Island was open to all.
She would go on to play a vital role in the desegregation of Cincinnati Public Schools and become the first female president of the Cincinnati chapter of the NAACP in 1981. Two years later, she would be the first African-American woman elected to Cincinnati City Council. She was later sworn in as vice-mayor.
Spencer served on University of Cincinnati's Board of Trustees from 1975 to 1980, and in 2006 she and her husband were recognized by the university with honorary degrees.

In April, the University of Cincinnati Alumni Association will honor her with the William Howard Taft Medal for Notable Achievement. 

In addition to her contributions to the UC over the years, she donated her time and energy to the American Civil Liberties Union, the Cincinnati Woman's City Club, Links and the National Underground Railroad Freedom Center.