A&S Bearcats: Take your palate international!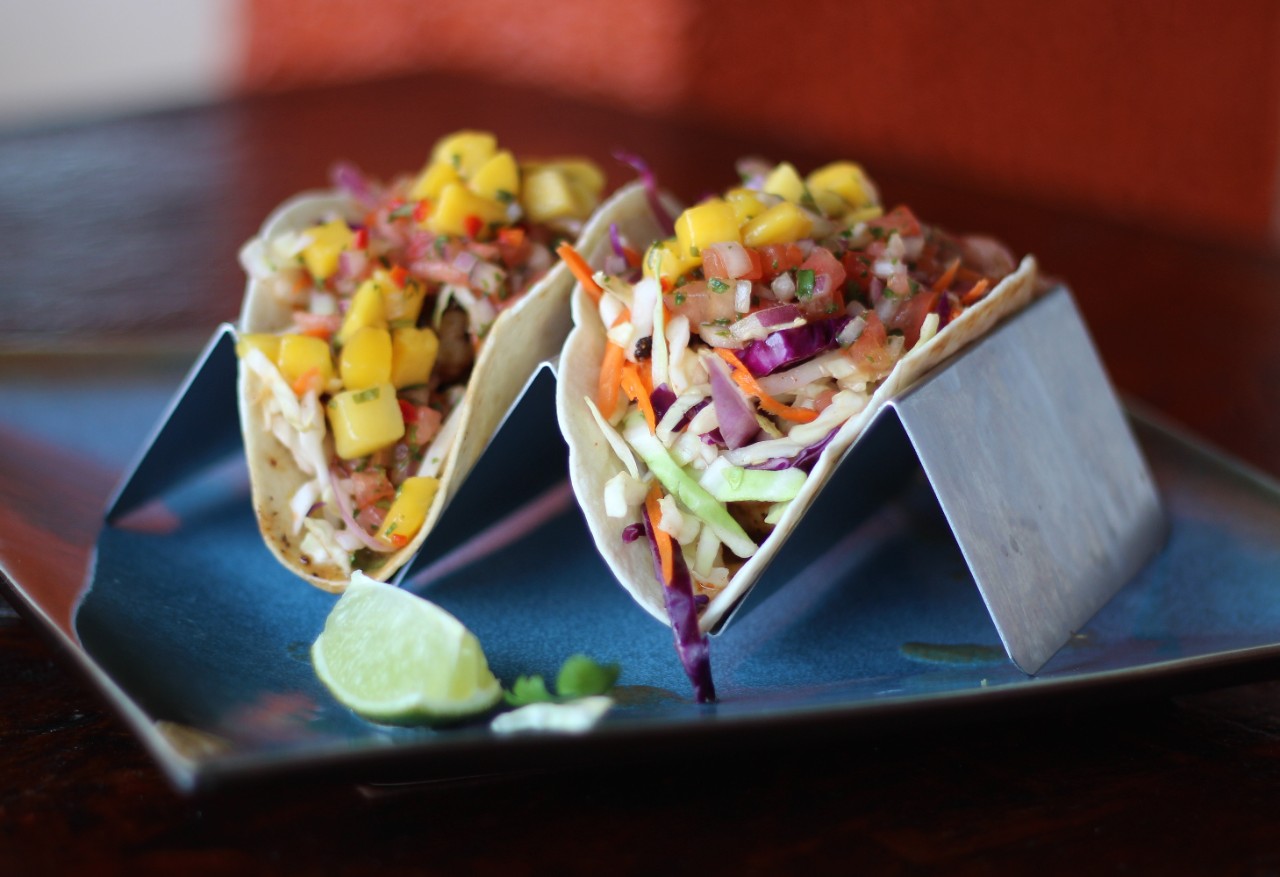 By Tawney Beans
In addition to furthering your education, college should expand your world. For A&S Bearcats, UC does this most notably through international foods, which many say is a direct line to a nation's culture. Whether your curiosity favors Indian, Jamaican, or Thai food, the Clifton area surrounding UC's Uptown West campus has you covered. Check out our quick--and delicious!-- list of international eateries around campus.

Japanese/Korean — Izen's Drunken Bento: Want to experience authentic Japanese sushi and Korean dishes? Look no further than this award-winning eatery. Since all sushi is marked half off when you dine in, Izen's Drunken Bento offers students quality meals at an affordable price. Only a short walk from UC's campus, Drunken Bento offers proximity, affordability and genuine dishes that make a clear statement as to why it has won the Best Sushi Award from The News Record, UC's student newspaper, for the last several years.

Location: 212 W McMillan St.
Hours: Mon. – Thurs. from 11 a.m. – 1:30 a.m., Friday from 11 a.m. – 2:30 a.m., Saturday from noon – 2:30 a.m., Sunday from 12:30 p.m. – 9:30 p.m.
Chinese/Thai — Tea n Bowl: Directly across from Izen's Drunken Bento is a restaurant that offers a wide variety of American Chinese, traditional Chinese and Thai dishes. Tea n Bowl is frequented by students looking to enjoy stir-fry, hot pots, bubble tea and more Americanized Asian cuisine. Sporting a total of three separate menus (authentic Chinese, American Chinese and bubble tea), Tea n Bowl provides its customers with a hodgepodge of flavorful food.
Location: 211 W McMillan St.
Hours: Mon. – Fri from 11 a.m. – 9:45 p.m., Sat from noon – 9:30 p.m.
Mexican — El Taco Veloz: While Taco Bell and Chipotle are often students' go-to for Mexican fare, this eatery has something neither chain can touch — authenticity. El Taco Veloz menu consists of modern and traditional Mexican cuisine. One example, the restaurant's tropicana fajitas (half a pineapple stuffed with fajita fillings and doused in cheese), provides a colorful twist on conventional fajitas. Though it is about a 10-minute walk from campus, the food served is well worth the effort of getting there.
Location: 7 Martin Luther King Drive East
Hours: Mon. – Thurs. from 11 a.m. – 10 p.m., Fri. – Sat. from 11 a.m. – 11 p.m., Sun. from 11 a.m. – 9:30 p.m.
Indian — Krishna Indian Restaurant and Carryout: Known for its naan, samosas and curries, this small restaurant has something for everyone who enters it. Located across from campus, Krishna offers diners a plethora of Indian and vegetarian-friendly dishes conveniently close to campus at competitive prices.
Location: 313 Calhoun St.
Hours: Mon. – Thurs. from 11 a.m. – 10 p.m., Fri. – Sat. from 11 a.m. – 11 p.m., Sun. from noon – 10 p.m.
Jamaican — Island Frydays: Featured on Guy Fieri's "Diners, Drive-ins & Dives" for its phenomenal food, Island Frydays serves up classic Jamaican jerk chicken, plantains and other side dishes. The restaurant is one of the few Jamaican diners within walking distance of UC's campus.
Location: 2826 Short Vine St.
Hours: Mon. – Wed. from 11 a.m. – 7 p.m., Thurs – Sat. 11 a.m. – 8 p.m.
Alabama barbecue — Alabama Que: Though Alabama isn't technically another nation, many still haven't tried its unique barbecue. While barbecue enthusiasts know that each state has distinct barbecuing methods and sauces, most people aren't aware of this fact. Alabama Que allows students to dive right into Alabama's particular brand of barbecue. The restaurant offers southern staples, such as smoked chicken, pulled pork and scrumptious brisket smothered with your preferred flavor of sauce. The eatery also sells classic sides, homemade beverages and baked goods usually seen south of the Mason-Dixon Line, providing those who enter with a variety of eat-in and takeout options.
Hours: Mon. – Sat. from 11 a.m. – 9 p.m.
Location: 2733 Short Vine St.
Editor's Note: Due to business closures as a result of the novel coronavirus, check before you go to see whether these establishments offer dine-in or carryout options.