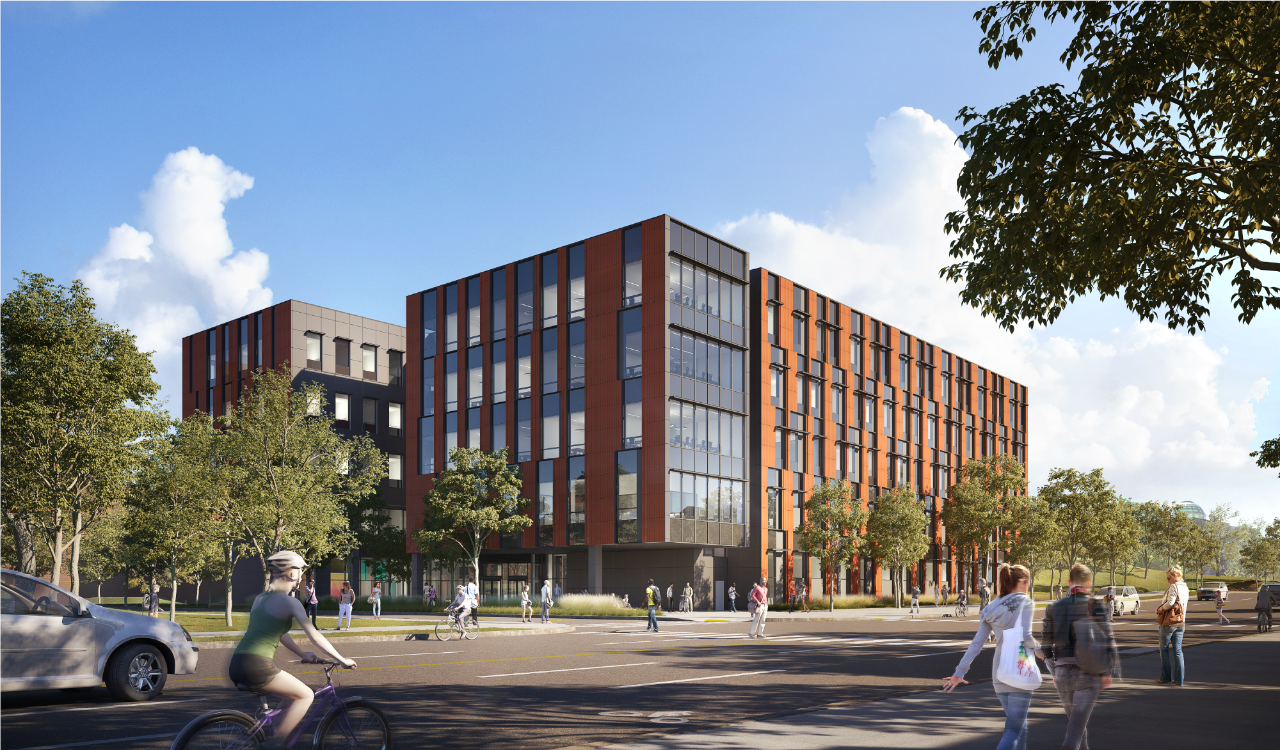 Located on the prominent academic ridge of the historic University of Cincinnati campus, Clifton Court Hall unifies social science programs into a multidisciplinary research and education facility.
The new building brings together seven academic departments – coalescing faculty workspace, specialized lab spaces, administrative offices, classrooms, and collaboration areas to foster a vibrant ecosystem of research, learning, and social engagement. These academic units will have a permanent home in the new building:
Department of Asian, Eastern European and German Studies
School of Communication, Film, and Media Studies
Journalism Department 
Philosophy Department
Psychology Department
School of Public and International Affairs
Department of Romance and Arabic Languages & Literatures
The design emphasizes functional flexibility in response to the multiplicity of program needs and continually evolving pedagogies. In addition to serving the resident populations, more than 1,000 classroom seats augment the campus-wide classroom stock, including a mix of flexible flat-floor, lecture, and auditoria spaces. The large community atrium anchors a series of collaboration spaces and team rooms, interconnected by open internal circulation.