Every academic year, A&S chooses to honor students who have gone above and beyond in their academic pursuits and community service. Enjoy the stories of these outstanding students to get inspired by their drive, commitment and accomplishments. Follow us on Facebook for more student spotlights.

Mikala Stokes: Looking to the future by embracing the past
A&S grad and budding historian receives a 2018 Eleanor Hicks Award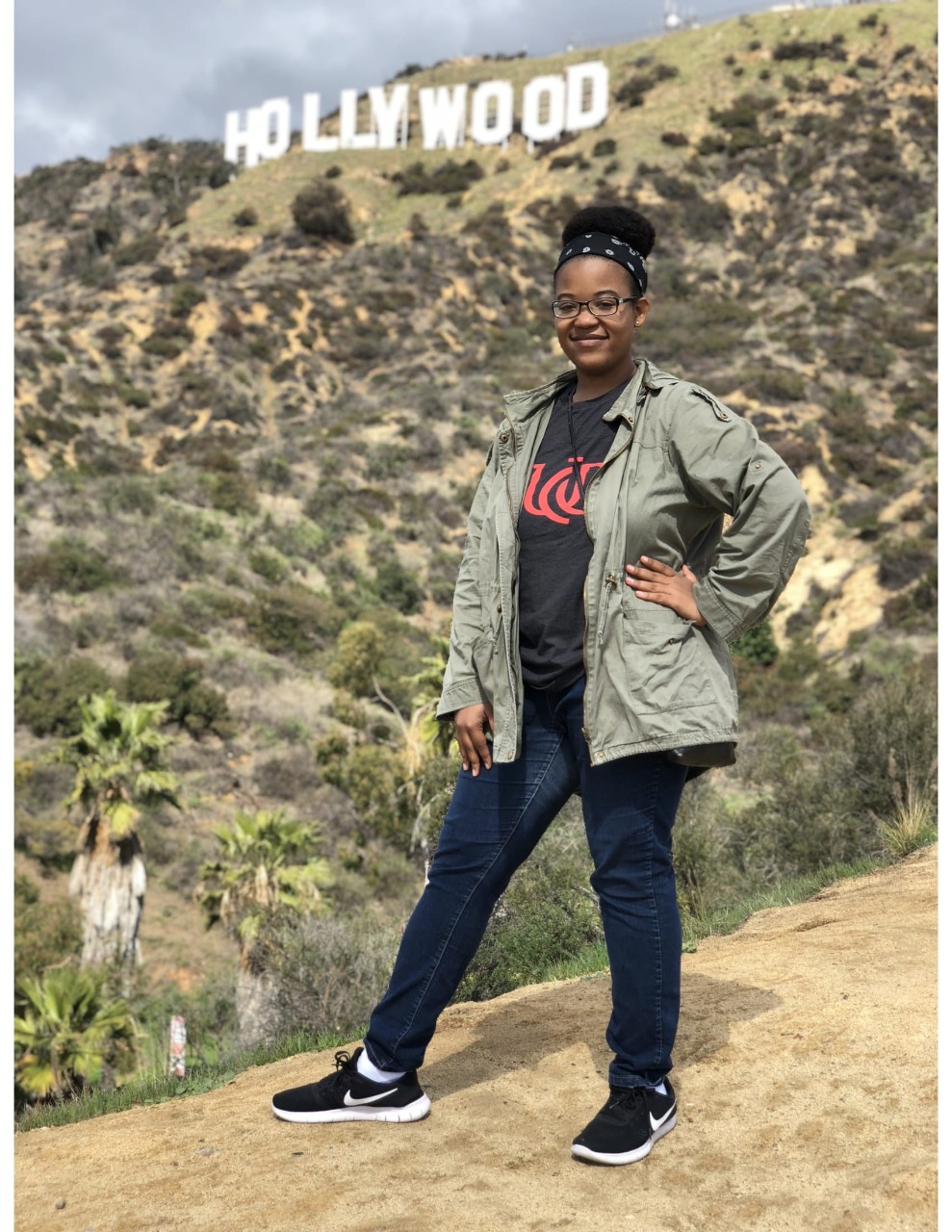 Date: May 29, 2018
By: Anne Bowling
Phone: (513) 556-4350
It was December, 2016, when then-sophomore Mikala Stokes stood on a D-Day assault beach at Normandy, France, with her fellow history majors as part of a WWII seminar. The visit was one distinction in an academic career that has seen many of them, including Stokes' being named a recipient of this year's Eleanor Hicks Award for Outstanding Undergraduate Female Senior.
"Although only a sophomore at the time, Mikala was the top student in this otherwise very competitive seminar," says Assistant Professor of History Jeff Zalar, who taught the honors seminar and led the group to on its eight-day study tour. "I rank [Mikala] as high as any current member of our own graduate program in history in terms of facility with language, appreciation of the human condition, and research potential."
Stokes was recognized during the University All Recognition Ceremony on April 15, which acknowledges the achievements of outstanding students, faculty and staff for leadership and accomplishments. The College of Arts & Sciences awards were presented by Dean Dr. Kenneth Petren.
Awarded each year since 1974, The Eleanor Hicks Award is given to graduating women with outstanding academic achievements and contributions to the university and community. Eleanor Hicks graduated Phi Beta Kappa from University of Cincinnati in 1965, and served in a variety of capacities as a student, including on the NAACP Youth Council and the Cincinnati Council on World Affairs.
"I am grateful to be recognized for the hard work I have put into my studies over the past four years," Stokes says. "More importantly, I am overjoyed that I had a network of people around me that thought so highly of me. I would not be where I am today without dozens of individuals across several UC offices taking a vested interest in my success."
Stokes chose UC "because I was in love with the atmosphere of family I found in the Darwin T. Turner Scholarship Program based out of the office of Ethnic Programs and Services," she says. "I attended a program the office held in spring of my senior year of high school and immediately knew there would be staff and older students there to mentor me, and expose me to the wide array of opportunities available at UC."
As an undergraduate history major, Stokes was a recipient of the Cincinnatus Scholarship, a member of Phi Beta Kappa and Alpha Lambda Delta, and a volunteer with Colleges Against Cancer, among other activities. She graduates with a 3.971 GPA.
A budding historian with a passion for studying the social and cultural lives of 19th Century African Americans, Stokes has her eye firmly fixed on the future. Next fall, she starts her next chapter in the Ph.D. program for history at Northwestern University.
As she packs up for Evanston, IL, Stokes takes with her fond memories of her studies and growth here at UC: "I will miss the incredible friendships that I have made at (UC). Even though I'm leaving…I will always be connected to the Bearcat family."
Mikala Stokes is one of five 2018 graduates from the University of Cincinnati College of Arts & Sciences recognized for their outstanding contributions and achievements.