UC Students enjoy tasty variety of late-night eats
From pizza to chili to cookies, Clifton has you covered
Hunger can hit at any time, but it always seems to roll around late at night. Whether you've been up studying or out with friends, you can find something to suit everyone's taste buds in the Clifton area around UC's Uptown campus. From dine-in to carryout to delivery, here's a quick menu of delicious spots to grab some grub late at night. For those that don't deliver, you can make it a GrubHub-, Uber Eats- or DoorDash- to-the-rescue kind of night.
Skyline Chili: As any area native (or transplant) will tell you, Skyline Chili is not just an iconic Cincinnati brand, it's been a taste tradition around here since 1949. Enjoy their signature Greek chili over pasta with shredded cheddar as a 3-Way, or as Coneys, topped with cheddar and just the perfect amount of hot sauce and mustard. The menu has expanded over the years to include salads, wraps, chili cheese fries, vegetarian options and more. Located at 290 Ludlow Ave., just down the hill from UC's Uptown campus, Skyline Chili does not deliver, but you can catch a UC NightRide van to get your chili fix quick.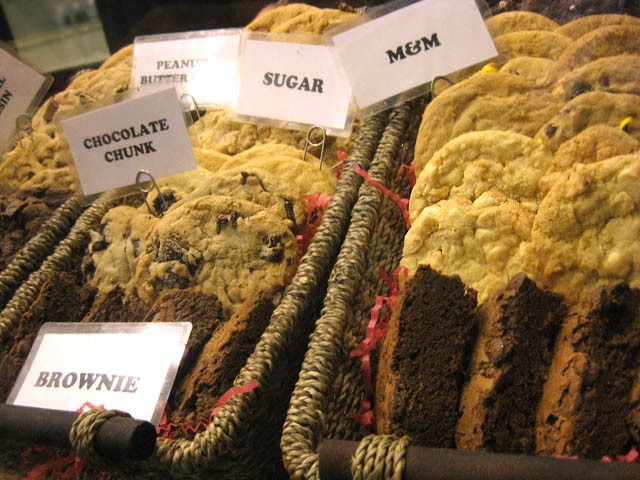 Insomnia Cookies: We don't know what genius to thank for the delectable idea of making warm, fresh-baked cookies and cold milk available for delivery, but suffice it to say we're grateful. Located at 216 Calhoun St., this sweet little establishment will bring your order right to your door, whether you want just a nibble of two cookies and milk, or you're going all-in with a Major Rager, their selection of 18 traditional cookies. Serving up everything from snickerdoodles to double chocolate chip to white chocolate macadamia nut, you're bound to find what you're craving. And don't miss the Wiches—ice cream sandwiched in between two cookies. Delivery available.

Graeter's Ice Cream: While we're on the subject, ice cream in Cincinnati is synonymous with Graeter's, family owned and operated here for nearly 150 years. There's a reason for its staying power—Graeter's uses only the finest ingredients, from Madagascar bourbon vanilla bean to Oregon black raspberries to perfectly ripe Southern peaches—to create its unforgettable flavors. In addition to ice cream, Graeter's creates chocolates, cookies, cakes, pies, donuts, Danish, fresh breads and more, all with the same attention to delicious detail. Located at 332 Ludlow Ave., it's right down the street from Skyline Chili, so you can grab a cone or a pint to go to top off your chili indulgence. Delivery available via Uber Eats.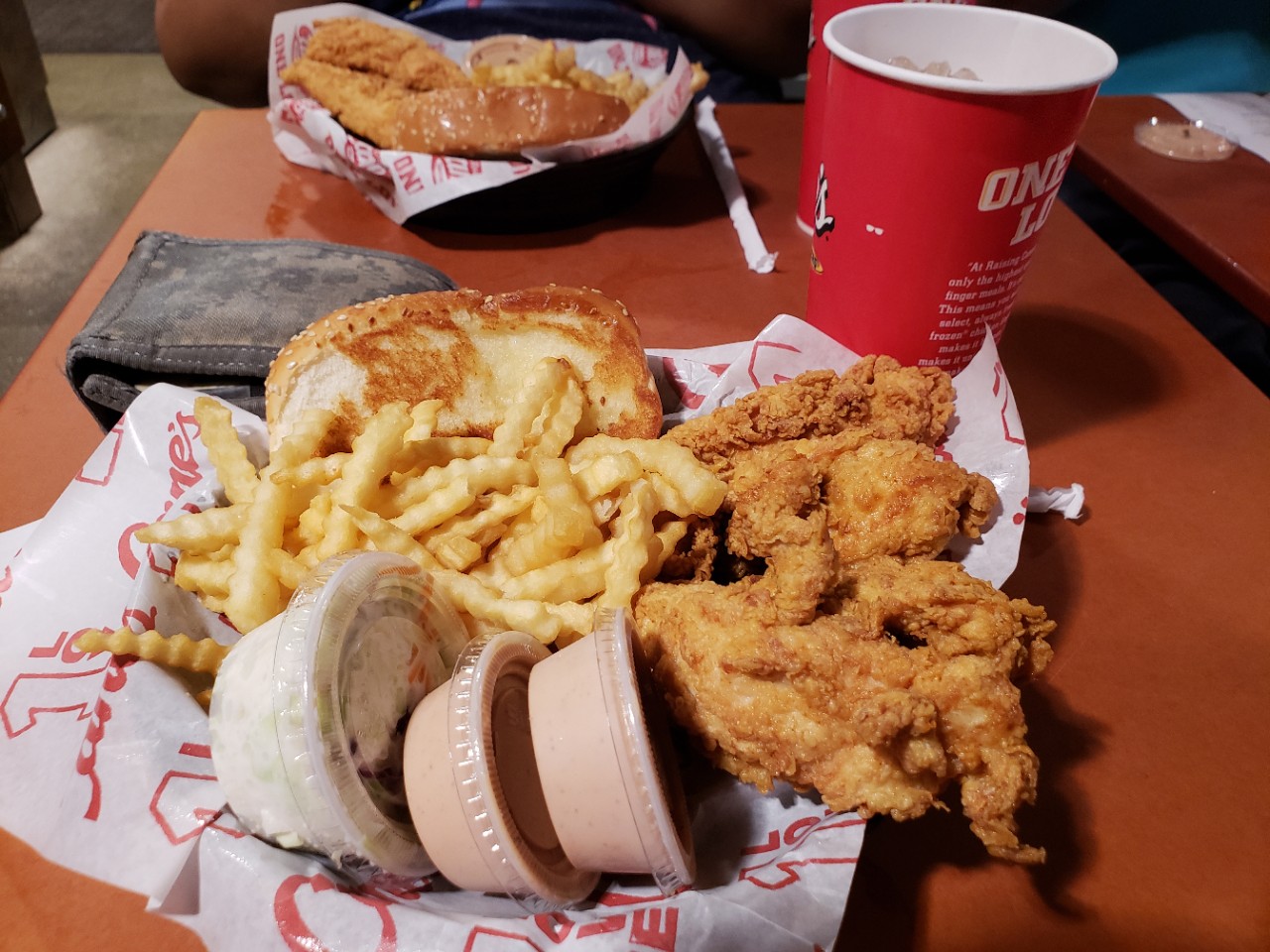 Raising Cane's: With one signature item on the menu, Raising Cane's takes the guesswork out of ordering up some delicious, after-hours sustenance. Chicken fingers, fries and cole slaw—that's it. You can mix it up and order a combo meal or chicken finger sandwich, and that's about as custom as it comes. But when you make chicken strips with fresh, premium chicken, hand-dipped and breaded with each order, you can afford to specialize. And don't miss out on their secret Cane's Sauce, and free refills on soft drinks. Centrally located at 237 Calhoun St., Cane's does not deliver, but it's a convenient walk from most spots on Uptown campus.

Clifton couldn't be a college town without plenty of places to get good pizza. In addition to the usual suspects Domino's and Papa John's, you'll find these places also serve up some pretty tasty pies: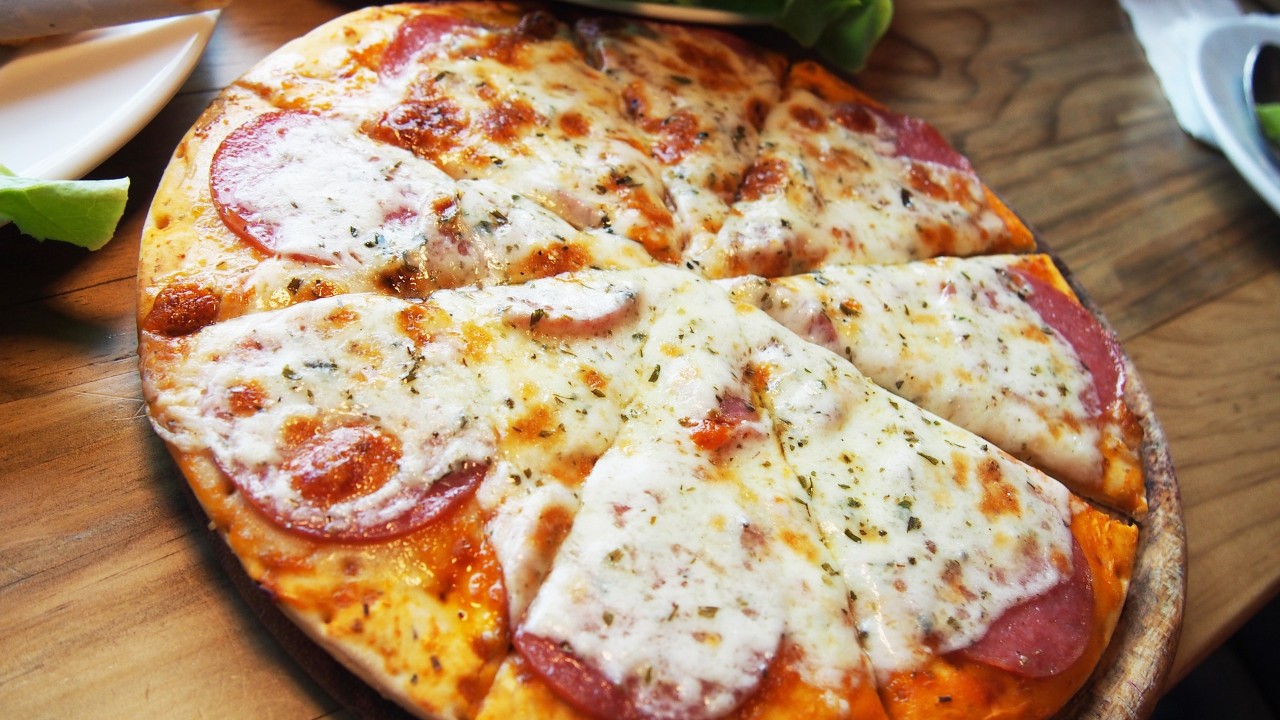 Adriatico's: 113 W. McMillan St., Adriatico's was voted Best Pizza (non-chain) by CityBeat for 11 years straight, and has been collecting awards throughout its 38-year history. One taste of their pizza and you'll find out why. Specials include the 30-slice Bearcat pizza, which you can pick up starting at $26.99 on Monday and Tuesday nights. Delivery available.

Mac's Pizza Pub: 205 West McMillan St., features freshly prepared dough and grated cheese, and locally sourced ingredients when available. You'll find veggie and vegan options, and can buy by the slice.
Kitchen open daily from 11 a.m. to 11 p.m.
Toppers: Located at 345 Calhoun St., Toppers serves pizzas that range from classic to mac 'n cheese and tater tot-topped pizza. Daily deals mean you can take advantage of Pick Any 2, carryout-only savings and more. Delivery available.

Banner image: Skyline Chili by Travis Wise