IRiS Ignite: An Annual Expo & Festival of Sensing
An annual conference hosted by the Institute for Research in Sensing (IRiS) with support from Research2030 at UC, the College of Arts & Sciences, and the College of Engineering & Applied Science.

May 25th and 26th, 2022 in the Tangeman University Center

Conference organizing committee: Dr. Elke Buschbeck, Professor & IRiS External Partnerships Lead; Dr. Tamara Lorenz, Assistant Professor & IRiS Interdisciplinary Research Lead; Dr. Nathan Morehouse,

Associate Professor & IRiS Director; Cindy Treacy, IRiS Grant Programs Lead; Dr. Neşe Devenot, IRiS Postdoctoral Associate; and Imogen Watts, IRiS Co-op Student
Join us for the first annual IRiS Ignite! This event re-imagines the traditional academic conference to forge novel connections and stimulate new interdisciplinary conversations on the broad topic of sensing, including work on perception, sensor technology development, and ethical innovations in sensing research. We aim to bring together scholars, innovators, artisans, and entrepreneurs from across disciplines, including engineering, psychology, biology, philosophy, chemistry, medicine, physics, ethics, the humanities, and the fine and performing arts.

IRiS Ignite will be composed of an integrated program that places scientific research alongside scholarship in the humanities, and artistic performances alongside work in the social sciences. By co-locating these diverse perspectives, we hope to foster new ideas, unexpected connections, and support holistic innovation.  

Inspiration for IRiS Ignite comes from the IRiS Alloy Discussion Series, a monthly gathering around a specific topic pertaining to sensing. We have seen firsthand how moments of unexpected insight arise when people connect across disciplines through open exploration of a common topic.

The IRiS Annual Event will include two invited plenary talks, a program of 15-minute lectures, a poster session, an art exhibition, and musical performances.

We encourage you to be creative in your contributions to this event. We have deliberately avoided topic suggestions because we want to encourage imagination and creativity. Anything that has a relationship to sensing or perception is welcome! There are no restrictions: artists are invited to present research, and scientists are welcome to share poetry. Come with an open mind, and be ready for inspiration and new ideas.
Registration is required for all attendees. (The registration page will launch mid-April.) Regular tickets cost $25, and student/postdoc tickets cost $10. Registration comes with free refreshments at breaks and meal vouchers for food truck lunches on May 25th. Students participating in the poster session and the "Sensing Slam" will be considered for a number of awards.
Contributed Presentation Options

Lecture: 12-minute talks with a 3-minute Q&A

Performance: artistic and musical performances
Poster: an open-hall poster session will take place during a 1.5-hour period
Visual art: displays will be intermixed with academic posters at the poster session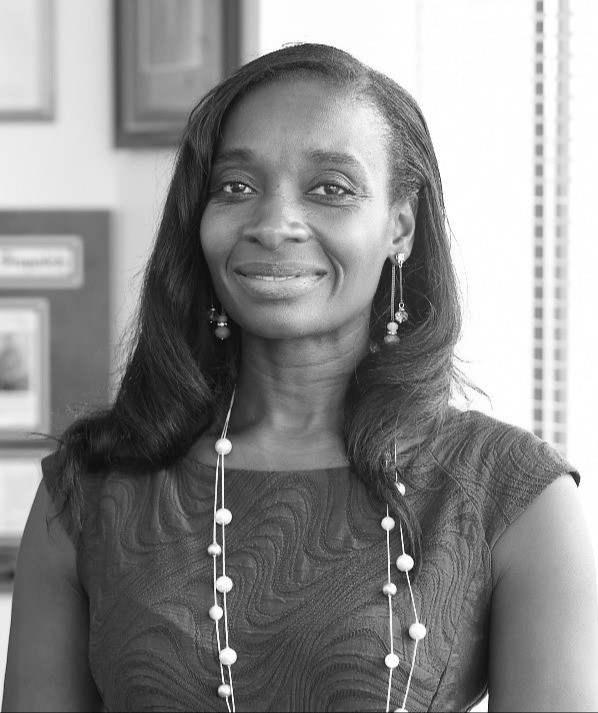 Dr. Gymama Slaughter, Executive Director, Frank Reidy Research Center for Bioelectrics, Old Dominion University
"Developing Technologies That Will Change How We See Implantable and Wearable Devices"
Gymama Slaughter is the Executive Director of the Old Dominion University (ODU) Research Center for Bioelectronics and the Director of the NIH Graduate Research Training Initiative for Student Enhancement (G-RISE) at ODU. She is the recipient of the National Science Foundation's prestigious CAREER AWARD, which recognizes faculty who exemplify the role of teacher-scholar through outstanding research, excellent education and the integration of education and research. Slaughter develops and applies sensor technologies and processor platforms, focusing on innovative contributions to identifying a pathway to embed sensing and processing functions in the same device to eliminate bottlenecks arising from communication between the sensor, transducer and processor, thus, resulting in ultra-fast and ultra-low power devices.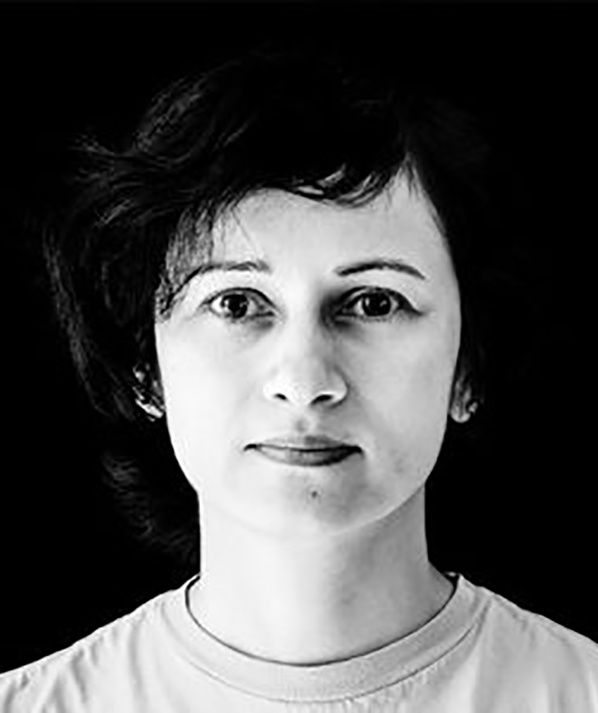 Dr. Misha Sra, John and Eileen Gerngross Assistant Professor, Computer Science Department & Director, Perceptual Engineering Lab (PercLab), University of California, Santa Barbara
"Human Augmentation"
Misha Sra is the John and Eileen Gerngross Assistant Professor and directs the Perceptual Engineering Lab in the Computer Science department at UCSB. Misha received her PhD at the MIT Media Lab in 2018. She has published at the most selective HCI and VR venues such as CHI, UIST, VRST, and DIS where she received multiple best paper awards and honorable mentions. From 2014-2015, she was a Robert Wood Johnson Foundation wellbeing research fellow at the Media Lab. In spring 2016, she received the Silver Award in the annual Edison Awards Global Competition that honors excellence in human-centered design and innovation. MIT selected her as an EECS Rising Star in 2018. Her research has received extensive media coverage from leading media outlets (e.g., from Engadget, UploadVR, MIT Tech Review and Forbes India) and has drawn the attention of industry research, such as Samsung and Unity 3D.
Day 1: Wednesday, May 25
Time

Great Hall
Room 400ABC

9:00

Introductory Remarks
 
9:10
Wednesday Keynote Speaker
Dr. Gymama Slaughter, Developing Technologies That Will Change How We See Implantable and Wearable Devices
45 mins + Q&A
 
10:15
Coffee Break, 30 mins
 
10:45

New Approaches to Neuroscience Session

Ryan White, Sensing Non-Neuronal Communication in the Brain

Bio-Sensing Session

Elke K. Buschbeck, Sensing Light: Eyes, Cameras and the Importance of Light for Physiology

11:00
Noe Alvarez, Carbon Nanotubes for Neuroscience Applications
John (Elliott) Robinson, Dopaminergic Reward Circuits Encode Unique Properties of Visual Stimuli
11:15
Steve Davidson, Pain, Touch, and Itch: Making Sense of a Hodgepodge of Chemical, Thermal, and Mechanical Input
Olivia Harris, Exploitation of Anti-Predator Behavior in the Courtship Displays of Maratus Jumping Spiders
11:30
Dominique Tanner, Use of Electronic Seizure Diaries and Decision Trees to Predict Seizure Outcome for Patients with Epilepsy
Tim (Elmo) Feiten, Machines as 'Model Organisms'? Comparing Fruit Flies to Deep Neural Networks
11:45
Zachary Peck, Synesthetic Abstractions in Neural Networks
Jay Stafstrom, A Day (and Night) in the Life of an Ogre-faced Spider
12:00
Panel Discussion
Panel Discussion
12:15

Lunch Outside

Registration includes a food truck lunch from Kabobske or Red Sesame outside of the TUC.

Lunch Outside

Performance: James McKenna

13:00

Brown Bag Lunch Discussion

Innovation Through Interdisciplinarity in Graduate Training: A Panel Discussion with the 2021/2022 IRiS Graduate Research Fellows

 
13:30


Poster Session A

Music: Nora Barton

 
14:30

Poster Session B

Music

 
15:30

Human Dimensions of Sensing Session


Lyndsay N. Kissell, Multi-Analytical Scientific Investigation of Red Colorants on a Collection of Japanese Woodblock Prints

Novel Sensor Technologies Session

Jingchu Huang, A Multi-Disciplinary Approach to Bacteria Biosensing Based on the Integration of Organic Transistors in a Fluid Flow Cell

15:45
Christopher Platts & Pietro Strobbia, Aiding the Naked Eye: Spectroscopic Techniques for the Analysis of Ancient Sculpture and Renaissance Painting
Daewoo Han, Point-of-Care (POC) Sensor for Salivary Endotoxin Using Lateral Flow Immunoassay Devices
16:00
H. D. Alan Lindquist, Village Blue Public Outreach of Water Quality Sensor Data Using Reactive Artwork
Jiang Jiaxin, An Implantable Differential Sensor with Passive Wireless Interrogation for In-Situ Early Detection of Periprosthetic Joint Infection
16:15
Neşe Devenot, Sensations of Hierarchy and Social Dominance in Psychedelic Experiences of Interconnection
Mandar Pargaonkar, How Exoskeleton Sensors Can Help Extend Its Capabilities to Prevent Elderly Falls
16:30
Gary Weissman, Sensing Auschwitz
Steven M Quarin, Development of Homogeneous Surface-Enhanced Raman Scattering Sensors for the Detection of Viral RNA
16:45
Panel Discussion
Panel Discussion
Day 2: Thursday, May 26
Time

Great Hall

Room 400ABC
9:00

Introductory Remarks
 
9:10
Thursday Keynote Speaker
Dr. Misha Sra, Human Augmentation
45 mins + Q&A
 
10:15
Coffee Break, 30 mins
 
10:45

Action-Perception Session

Paula Silva, Integration of Virtual Reality and Artificial Intelligence Technology for Assessment and Personalized Training of Perceptual-Motor Performance in Sports

Sensing Futures Session

Tamara Lorenz, Sensing Space in Virtual Times

11:00
Sarah Dugan, Interdisciplinary Collaboration on Simplified Biofeedback for Speech Motor Learning
Heekyoung Jung, Reimagining Human Experience through Remaking Senses: A Call for Speculative Science
11:15
Yeongin Kim, Flexible/Stretchable Sensors and Circuits for Comfortable Wearability, Energy-Efficient Computation, and Biocompatibility
Collin Lucken, What Does It Mean to Think Like an Engineer? Reflections on Method in Research in Sensing
11:30
Ming Tang, Use of Eye-Tracking to Measure the Effectiveness of Safety Vests
Tim Elmo Feiten, Strange Tools as Metaphor and Method for Interdisciplinary Inquiry
11:45
Nathan Morehouse, Managing Distraction: How Male Courtship Displays Attract and Retain Female Visual Attention in a Jumping Spider
Cindy Treacy, Sensing Research Funding Opportunities
12:00
Panel Discussion
Panel Discussion
The Institute for Research in Sensing (IRiS) is an interdisciplinary research institute focused on novel routes to innovation in sensing research and sensor technology development through purposeful integration of STEM and non-STEM perspectives, including basic and applied research, medicine, engineering, the humanities, social sciences, and fine and performing arts. At IRiS, we seek not only to expand what is possible, but also to ask what is good, for human thriving and the health of our planet. Our mission is one of connection, integration, and holism as we pursue breakthroughs in sensing research at the University of Cincinnati and beyond.

IRiS activities include:
The IRiS Graduate Research Fellowship program, which brings together 16 doctoral fellows every year in the context of immersive interdisciplinary training and real-world problem solving in partnership with public and private sector entities. More about the IRiS GRFP can be found here.
The IRiS Alloy Discussion Series, curated interdisciplinary discussions on current topics in sensing, set in unusual locations around Cincinnati, and enriched by poetry, music, and the performing and culinary arts. Recordings from past Alloy discussions can be found here.
The IRiS Working Group, an annual, focused, interdisciplinary working group that tackles pressing issues in sensing research through a hybrid colloquium and workshop model. More about this year's IRiS Working Group, titled "Machine Learning, Abstract Thought, and the Expanding Reach of AI: Ethical and Conceptual Frontiers", can be found here.
The 2022 IRiS Ignite Expo & Festival will take place on the 4th floor of the Tangeman University Center (TUC) at the heart of the University of Cincinnati's Uptown campus. A variety of paid parking options are available within a short distance of the venue (more info on parking is available here). The TUC is a fully accessible location.
Registration comes with free refreshments at breaks and meal vouchers for food truck lunches on May 25th. Conference participants may also choose to purchase their own food at a variety of food vendors in the TUC Food Court. Wi-Fi connectivity will be available throughout the event via UC_secure (for UC affiliates) and UC_guest Wi-Fi services. More about the UC guest Wi-Fi can be found here.
IRiS' 2021-22 external partners Procter & Gamble, Kroger, the Environmental Protection Agency, and the National Institute for Occupational Safety & Health.