Faculty & Staff By Last Name
Faculty & Staff By Last Name
< Back to list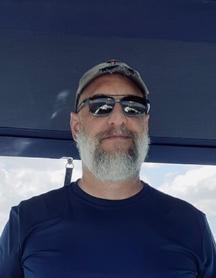 Robert A Skipper, Jr.
Title: History and Philosophy of Biology and Medicine, Evolutionary Theory
Office: 261C McMicken Hall
Tel: 513-556-6324
Email: skippera@ucmail.uc.edu
Robert Skipper received the PhD in Philosophy in 2000 from the Committee on the History and Philosophy of Science at the University of Maryland, College Park. He came to Cincinnati in 2001-2002.

Skipper's research focus has been mainly on the origin and development of evolutionary genetics. More recently he has explored issues at the intersection of health and public policy, especially with respect to obesity. Skipper's other interests include environmental ethics, bioethics, and epistemology.
Education
Ph.D., University of Maryland, College Park, 2000.
Research Information
Research Support
(PI), Skipper, Robert, Institute for Advanced Study, Fast-Track Fellowship, University of Durham. (SRS 002553), $15,457.21. 04-01-2007 to 07-31-2007. Status: Closed.