Faculty & Staff By Last Name
Faculty & Staff By Last Name
< Back to list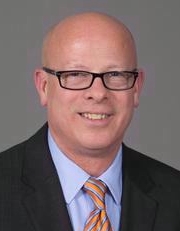 Doug S Kennedy
Title: Senior Academic Advisor and Assistant Adjunct Professor
Tel: 513-556-5871
Email: kenneddg@mail.uc.edu
Doug ended his 11 1/2 year tenure with the Center for Exploratory Studies at UC on Friday, January 5th, 2018.  He wishes all his students Good Luck in their future educational endeavors!
Education
Associate of Applied Business, UC Clermont College, 1983 (Business Management).
Bachelor of Applied and General Studies (AGS) - Individualized Studies Track, UC College of Evening and Continuing Education (CECE), 1995 (Focus in Urban Sociology and African-American Studies).
Presentations & Lectures
Invited Presentations
Doug Kennedy Following-up with Students to Increase Retention, Graduation and Placement Rates Jobs for America's Graduates' National Training Seminar, Various locations over six summers.
Kayti Kennard and Doug Kennedy (09-21-2012). Managing Advisor Information for High Student Satisfaction UCUAADA Conference, University of Cincinnati.
Doug Kennedy and Yolanda Cooper (10-02-2008). Orienting Exploratory Freshmen for Major Selection and Retention NACADA National Conference, Chicago, IL.
Donnie McGovern, Doug Kennedy, Sue Roth and Renee Rodriguez-Merino (04-20-2011). Advising LGBTQ Students: Getting Beyond DADT UC Diversity Conference, University of Cincinnati.
Doug Kennedy (09-23-2015). Complete College Ohio 101 UC Advising Conference, University of Cincinnati.
Honors & Awards
Sarah Grant Barber Outstanding Professional Advising Award, UCUAADA, Spring, 2011.
Top Senior Career Specialist Award, JAG National Training Seminar, Summer, 2004.
Experience & Service
Events Organized
Chair, JCG Student Leadership Development Conference (1995 to 2005) , Cincinnati, OH.
Co-Chair, JCG Career Development Conference (1997 to 2006) , Cincinnati, OH.
Bearcat Bound Orientation for Exploratory Students (2008 to 2017), University of Cincinnati's Center for Exploratory Studies.
Other Experience and Professional Memberships
Member, National Academic Advising Association (NACADA) 2006 to present and University of Cincinnati Undergraduate Academic Advising Association (UCUAADA) (2006 to 2018),
Member, UCUAADA Mission and Vision Task Force (13FS),
Member, UC Complete College Ohio Task Force (14SS),
Member, UCUAADA Advising Strategic Plan Task Force (15SS),
Member, A&S, CES and other College/Departmental Hiring Committees (various dates from 2008 to 2017),
Courses Taught
-MLTI-1075 DISCOVERING UC
Level: Undergraduate
Comments: 2006 to 2016. Discovering UC is a first-year experience course for openly exploring first-year students providing an introduction to UC's majors and programs of study. Students follow a decision-making model for the selection of their "best-fit" major at UC: taking stock, exploring self, exploring majors, making a decision, and implementing their decision. Students complete self-assessments revealing their personalities, interests, abilities, and values. Faculty and staff will present and engage students in discussions and other activities regarding the baccalaureate degree programs, minors, and certificates at UC and what they have to offer. Students will also participate in activities focusing on diversity and self-awareness while learning about programs and services offered pertaining to diversity and inclusion. Assignments include self-reflection papers, a mandatory advising meeting to review progress in the class, research about future academic and career opportunities, an experiential learning project, and the development of an academic plan. The goal in Discovering UC is for first-year openly exploring students to discover their "best-fit major" at UC.