Center for Exploratory Studies
Center for Exploratory Studies
< Back to list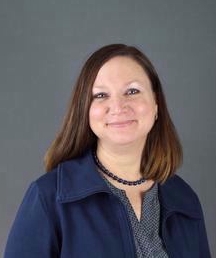 Heather Kilgore
Title: Associate Director Advising, College of Arts & Sciences
Office: 2616 French Hall
Tel: 513-556-5860
Email: kilgorhr@ucmail.uc.edu
Heather joined the Center for Exploratory Studies in December of 2013 and is excited to be exploring a new campus and so many diverse majors!  She comes to the University of Cincinnati from the TRiO, Student Support Services program at Xavier University where she worked with students who were first-generation, from low-income backgrounds, and who had disabilities. Previous to that she worked with international students at both Northern Kentucky and Xavier Universities.

During her undergraduate education at Xavier, she had the opportunity to study abroad in both France and Spain.  Following graduation she worked in DaLian, P.R. China teaching spoken English at an all male college where the students were studying to become sailors.  These opportunities to experience life outside the U.S. taught her a great deal about her values and skills and she highly encourages students to study abroad!

While working at Northern Kentucky University, Heather completed her master's degree as well as an internship in the Career Development Center.  Her capstone studies focused on the growing need for career counselors to develop cultural competencies given the rise of multiculturalism within nations and increasing globalization.

Heather is originally from the Dayton, Ohio area and now lives in Northern Kentucky.  Besides exploring majors and helping students connect the dots between their personalities, interests, skills, and values, she enjoys exploring different cultures through language, faith, food, music, books, and travel.  The most unique languages she has studied are Basque and Hebrew, and recently she went for a walk on a frozen Lake Michigan.
Education
Bachelor of Arts, Xavier University, Cincinnati, OH, 1998 (French).
Master of Science, Northern Kentucky University, Highland Heights, KY, 2009 ( Community Counseling with a Certificate in College Student Development).
Experience & Service
Post Graduate training and Education
03-04-2014, Safe Zone Training, University of Cincinnati.
04-28-2010, Strengths Partner Training, Xavier University.
2011, Supplemental Instruction Seminar, Xavier University.