Judaic Studies
< Back to list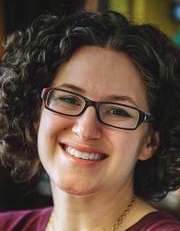 Michal Raucher
Title: Assistant Professor, Director of Graduate Studies
Email: raucheml@ucmail.uc.edu
Professor Raucher earned her PhD in Religious Studies at Northwestern University, studying religion, anthropology, ethics and gender studies.  Her current research considers the reproductive ethics of Haredi (ultra-Orthodox) Jewish women in Israel, where she conducted two years of ethnographic research. Professor Raucher has written on sexuality and gender in Judaism, religion and bioethics, and abortion legislation in Israel. She has received degrees from the Jewish Theological Seminary, Columbia University and the University of Pennsylvania. Dr. Raucher was selected to serve as a Fellow for the Jewish Theological Seminary for 2015-2017, during which time she is teaching and consulting on Jewish ethics.
Research Information
Research Support
(PI), Raucher, Michal, Orthodox Jewish Female Clergy in Israel and America, UC's University Research Council. (URC Interdisciplinary Awards AY2016-17), $10,000.00. 05-01-2017 to 04-30-2018. Status: Active.
Experience & Service
Service
Director, Department of Judaic Studies Graduate Program, 05-2016 to 05-2017