Journalism
< Back to list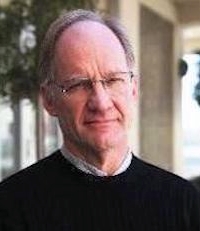 John Craig Flournoy
Title: Asst Professor
Office: 13C McMicken Hall
Tel: 513-556-5924
Email: flournjn@ucmail.uc.edu
Craig Flournoy has worked on a hay farm, pipeline, steel fabricating plant, offshore oil rig and as a bible salesman, waiter and landscaper. For 22 years, he was an investigative reporter at the Dallas Morning News. His journalism was honored with more than 50 state and national awards including the 1986 Pulitzer Prize for National Reporting. His work helped prompt unprecedented federal action, allowing hundreds of poor black families to move into good housing in safe neighborhoods. Since 2002 he has taught journalism. The National Endowment for the Humanities recently awarded him a fellowship to write a book about white and black press coverage of the Civil Rights Movement. He is delighted to join the University of Cincinnati.
Research Information
Research Support
(PI), Flournoy, John, Fellowship - The New York Times, the Black Press, and the Epic Battle to Report the Civil Rights Movement in the U.S., National Endowment for the Humanities. (FA-57949-14), $50,400.00. 08-01-2015 to 07-01-2016. Status: Active.
(PI), Flournoy, John, Reporting the Revolution, UC's University Research Council. (URC AHSS Faculty Stipend Awards AY2015-16), $6,000.00. 05-01-2016 to 04-30-2017. Status: Active.