Faculty & Staff
< Back to list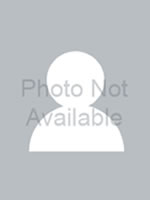 Dennis C Oneill
Title: Emeritus Faculty
Office: Old Chemistry Building
Tel: 513-556-9313
Email: oneilldc@ucmail.uc.edu
This academic year was spent teaching the full complement of courses, directing the Asian Studies Program,  serving on and chairing committees and groups for the College and University and researching mulitple disciplines as related to Southeast Asia for the development of a new course.  There was also considerable time spent on semester conversion, including program and course development and review and advising students (including the preparatrion of IAPs).  All of these are covered separately below.

Next academic year, I plan to write a proposal for a BA in Japanese, a proposal for department status for Asian Studies, continue all the service work performed this year and develop ans offer a new course for Political Science (Globalization, offered spring, 2013).  More importantly, I plan to continue my research on Southeast Asia which should result in publications.
Education
PhD, University of Cincinnati, 1976 (Economics).
Research Information
Research Interests
This academic year was devoted to preparing a new course and investigating and applying interdisciplinarity.  The course, Seminar on Southeast Asia, is a classic area study with a twist.  Rather than the typical multi-disciplinary approach used in an area study, I created an interdisciplinary social science curriculum, centered around topics (such as Colonial, people and society, urban areas, rural areas, etc).  The course also contains country studies/lectures for each of the eleven countries in the region.  The course will be offered for the first time in Fall, 2012.

Preparing the course required reading a large number of books and articles.  To become truly inteerdisciplinary, it is necessary to integrate the various disciplines (combine major theories, etc.).  In order to do this, I needed to learn about the various disciplines including Anthropology, Geography (physical and human), Political Sciencs and Sociology.  I am familiar with the disciplines of Economics and History as well as Political Economy and Economic Geography.  This added to the number of books I needed to read.

In addition to writing lectures, data mining and presentation was extensive, including many maps and statistical analysis.

The result of this effort included becomming an "expert" on Southeast Asia and a better interdisciplinarian.  More importantly, as I moved through the information, many questions arose for which I found no answers.  This will lead to firther research on the region and publishable papers.  I've begun one project which involves integrating the model of demographic transition with economic development.  I've begun to collect data and build a bibliography.  Most likely, this project will require data on more countries than just Southeast Asia, but most of the data is available in United Nations Data banks.  After this, I plan to attempt to develop an index of ethnic group differences and test the hypothesis that development (social, political and economic) is impacted bt differences in ethinc groups combined with in one state.
Research Support
(PI), Oneill, Dennis, Japanese Literature Position Salary Assistance, Japan Foundation. (Ref No.: 23K-5019), $75,823.00. 12-01-2011 to 07-31-2015. Status: Active.
Experience & Service
Service
Committee Member, All University Faculty Senate 09-2011 to 06-2012
Committee Member, Faculty Senate Cabinet, 09-2011 to 06-2012
Committee Chair, Faculty Senate Committee on Committees, 09-2011 to 06-2012
Committee Member, International Committee, 09-2011 to 06-2012
Consultant, Regional International Advisors to the Provost, 09-2011 to To Present
Committee Member, McMicken College of Arts & Sciences Undergraduate Director's Council, 09-2011 to 06-2012
Program Director, McMicken College of Arts & Sciences Asian Studies, 07-2011 to To Present
Committee Member, McMicken College of Arts & Sciences Curriculum Committee, 09-2011 to To Present
Committee Chair, McMicken College of Arts & Sciences Interdisciplinary Committee, 07-2011 to To Present
Committee Chair, Department of German Studies Search Committee for New Faculty Member, 01-2012 to 05-2012
Elected Member, All-University Faculty Senate, 08-2012 to 04-2013
Elected Member, All-University Faculty Senate, 08-2012 to 04-2013
Member, Faculty Advisors on Asia, 08-2012 to 04-2013
Member, Faculty Advisors on Asia, 08-2012 to 04-2013
Member, Undergraduate Directors Council,
Member, Undergraduate Directors Council,
Member, A&S Curriculum Committee,
Member, A&S Curriculum Committee,
Faculty Coordinator, Chinese Learning Students 2013 to 2014
Member, Faculty Senate, 08-2013 to 07-2014
Member, Undergraduate Directors Council, 08-2013 to 07-2014
Member, Undergraduate Curriculum Committee, 08-2013 to 07-2014
Committee Chair, Department RPT Committee,
Member, University Undergraduate General Education Committee, 08-2013 to 07-2014
Elected Member, UC International Committee, 08-2013 to 07-2014
Member, Asian Strategy Group, 08-2013 to 07-2014
Courses Taught
15-ECON-102 INTRO TO MACROECON
Level: Undergraduate
Term: 11U


Level: Both
Term: 11U


15-ASIA-491 SENIOR PROJ ASIA
Level: Undergraduate
Term: 11A


15-ECON-542 CONTEMP JAP EC & BU
Level: Both
Term: 11A


15-ECON-599 ECONOMICS CAPSTONE
Term: 11A


15-ASIA-492 SENIOR PROJ ASIA
Level: Undergraduate
Term: 12W


15-ECON-599 ECONOMICS CAPSTONE
Level: Undergraduate
Term: 12W


Level: Undergraduate
Term: 12W


15-ASIA-550 INTR ASIAN STUDIES
Level: Both
Term: 12S


15-ECON-599 ECONOMICS CAPSTONE
Term: 12S


Level: Both
Term: 12FS


Level: Both
Term: 12FS
Comments: Added four weeks of class material (lectures, etc.) on Hong Kong and Taiwan to existing Economy of China Class (quarter)

Level: Undergraduate
Term: 12FS


Level: Both
Term: 12FS
Comments: Supervised research paper

Level: Both
Term: 13SS
Comments: Added four weeks of class material (lecture, etc.) on Korea to existing course Economy of Japan

Level: Both
Term: 13SS
Comments: Added four weeks from old Senior Project course.

Level: Both
Term: 13SS
Comments: Supervised Senior Project

Level: Undergraduate
Term: 14SS


Level: Undergraduate
Term: 14SS


Level: Both
Term: 13SS
Comments: Student completing senior thesis.

Level: Both
Term: 13FS


Level: Undergraduate
Term: 13FS


Level: Both
Term: 13FS