Faculty & Staff
< Back to list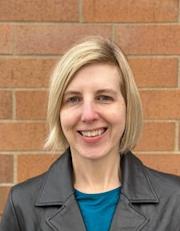 Laura D. Jenkins
Title: Professor of Political Science, Faculty Affiliate Women's Gender and Sexuality Studies and Asian Studies
Office: 1114 Crosley Tower
Tel: 513-556-3308
Email: jenkinla@ucmail.uc.edu
Laura Dudley Jenkins' research focuses on social justice policies in the context of culturally diverse democracies, including India, Indonesia, South Africa, and the United States. She served on the Executive Council of APSA's Religion and Politics Section from 2016-18 and co-leads their mentoring program. 

Her research as a Fulbright New Century Scholar in South Africa and India resulted in Affirmative Action Matters: Creating Opportunities for Students Around the World, co-edited with Michele S. Moses (Routledge 2014).

In her articles, she analyzes colonial and contemporary government anthropology, the role of social science in anti-discrimination law, reserved legislative seats for women, and the role of culture and the arts in sustainable development. Her book chapters examine women and development and methodological diversity in political science. In addition to two Fulbrights, she has received fellowships from the Dartmouth Humanities Center and the United States Institute of Peace.

Select publications:
With Rina Verma Williams. "Divergent? Gender and Methodological Diversity in Recent Political Science Dissertations, 2012-2014," in Gender in the Political Science Classroom, edited by Ekaterina Levintova and Alison Staudinger, Bloomington: Indiana University Press, 2018.

With Jenn Dye. "Recognizing the Role of Women in Development." In Michael T. Snarr and D. Neil Snarr, eds. Introducing Global Issues (6th edition). Boulder: Lynne Rienner Publishers, 2016.

Affirmative action matters: Creating opportunities for students around the world. (with Michele S. Moses). New York: Routledge, 2014.
 
Education
PhD, University of Wisconsin, Madison, Wisconsin, 1998 (political science).
MA , University of Wisconsin, Madison, Wisconsin, 1993 (political science).
BA, Lawrence University, Appleton, Wisconsin, 1991 (government and music).