The Department of Geology is located on the 5th and 6th floors of the Geology Physics building on UC's west campus. Cincinnati is famous for magnificent Ordovician strata that is exposed throughout the tri-state area, which serves as a fantastic outdoor laboratory for our faculty and students. In terms of traditional laboratory facilities, our department houses the following: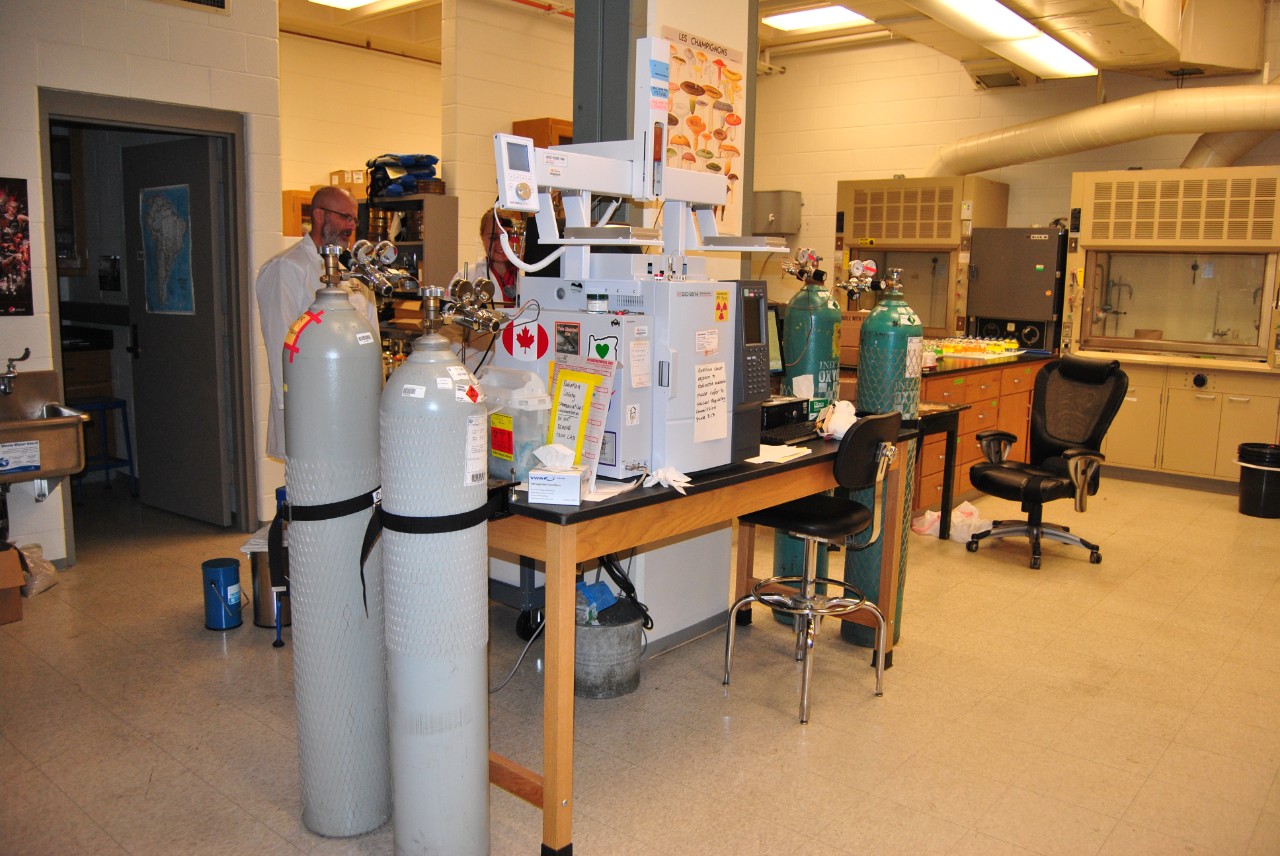 Dr. Amy Townsend-Small's laboratory houses a Shimadzu TOC Analyzer for Dissolved inorganic and organic carbon analyses, Shimadzu GC-2014 greenhouse gas analyzer for carbon dioxide, methane, and nitrous oxide (with FID and ECD detectors), CE Elantech Flash 2000 carbon and nitrogen analyzer, microbalance, Retsch ball mill/grinder, deionized and reverse osmosis water purifiers.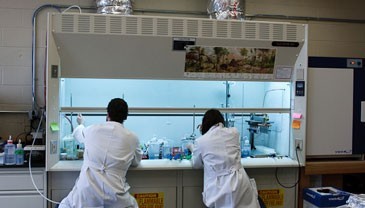 Dr. Aaron Diefendor's lab has a GC/MS, which provides structural identification of compounds with quantification provided on the FID and an ASE accelerated solvent extractor, which automates the extraction of organic compounds from rocks, leaves, etc. and significantly reduces time and solvent useage compared to other methods.  Other instruments include solvent exporators, ovens, a muffle furnace, fume hoods, flammable refriderators and freezers, a freeze-drier, centrifuge, ball mills, lipid sample prep equipment, analytical balances, rotary evaporators, glassware, and standards.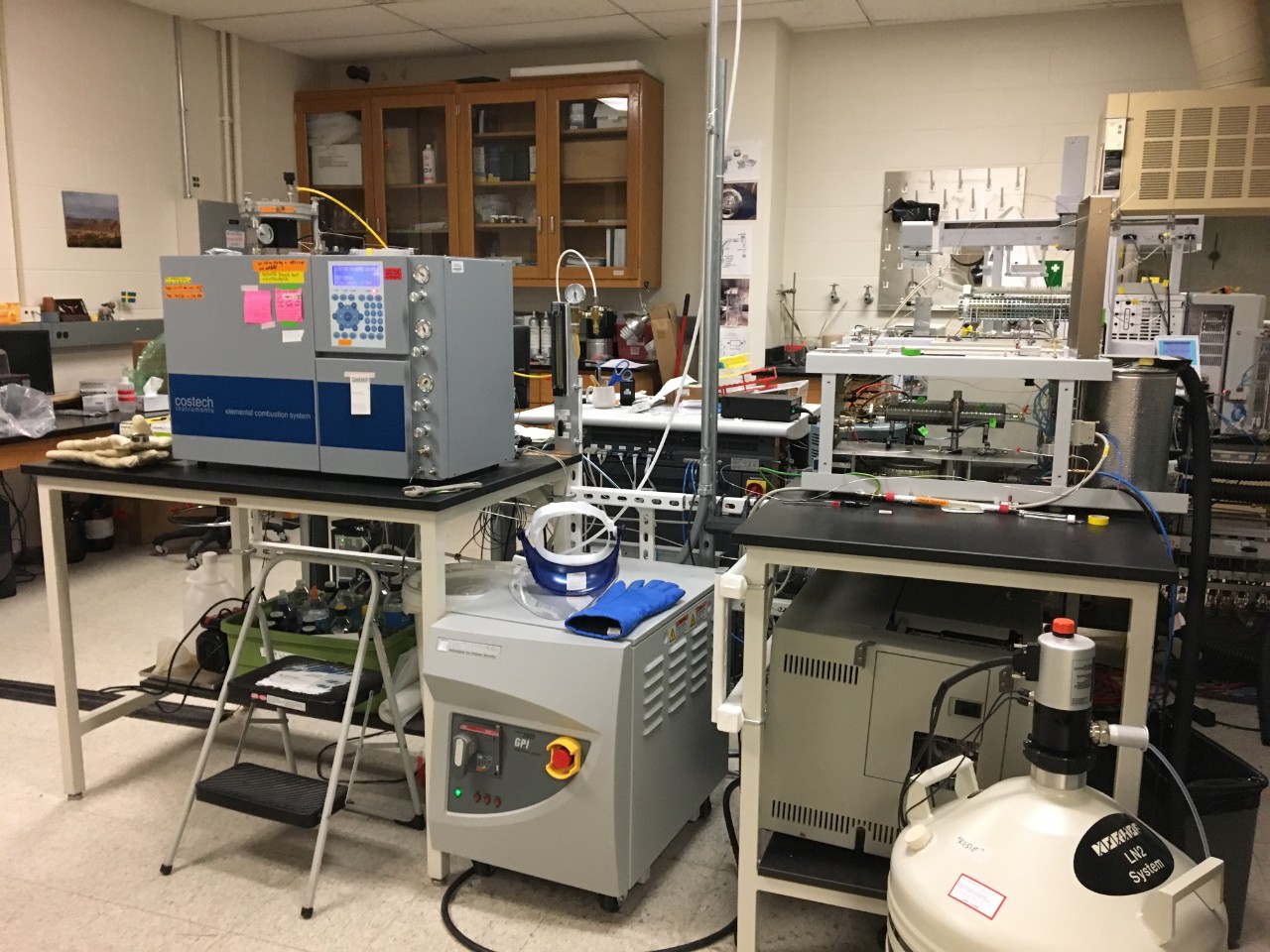 This facility has a Thermo Fisher Delta V instrument for measurement of stable isotopes C, N, O, and H using three peripheral devices for sample introduction.   Measurements made in this laboratory include carbon and nitrogen isotopes in organic matter (e.g. soils, lake sediments, plant and animal tissues); carbon and hydrogen isotopes of biomarkers; oxygen and hydrogen isotopes of waters; carbon and hydrogen isotopes of atmospheric methane; and carbon and oxygen isotopes of carbonates (e.g. shells, lake marls).  This facility was funded by a grant from the Major Research Instrumentation program at the National Science Foundation and from the Ohio Board of Regents to Aaron Diefendorf, Tom Algeo, Brooke Crowley, and Amy Townsend-Small.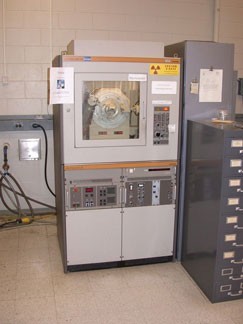 This laboratory is equipped with a Rigaku XRD Ultima IV X–Ray Diffraction System.  The Ultima IV is a high–quality X–ray diffractometer that is easy to use, highly accurate, and has the versatility to meet all of our teaching and research needs in X–ray diffraction.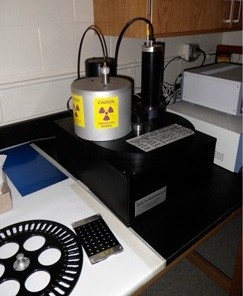 Dr. Lewis Owen's lab has full sample preparation facilities for luminescence dating, including sieving equipment, heavy liquid separation facilities, and acid treatment equipment. A Riso Automated TL/IRSL/Blue OSL Dating System DA-15C/D will be used to make the OSL measurements. A Daybreak alpha counter is also available and will be used to help determine the concentrations of radioisotopes in sediment to help calculate dose rates. The laboratory also has an Ortex MicroNOMAD portable spectroscopy system with Nal detectors and an InSpector 1000 high–performance digital hand–held spectrometer for field dose rate determination.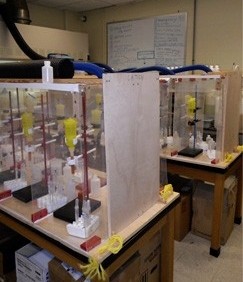 Dr. Lewis Owen's laboratory has equipment to prepare sediment and rock samples for Be-10 and Al-26 cosmogenic nuclides surface exposure dating and erosion studies. The laboratories include a rock crushing laboratory, heavy liquid separation laboratory, and a chemistry laboratory that has ultrasonic baths, hot rollers for leaching sediment and rock, columns for cation and anion exchange, HF and perchloric acid hoods for acid work, and hoods for target loading.