History
History
< Back to list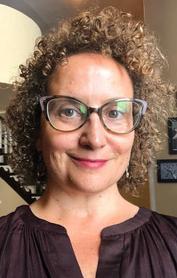 Erika A Gasser
Title: Associate Professor of History Affiliate faculty in Women's, Gender, & Sexuality Studies
Office: 320E McMicken Hall
Tel: 513-556-2173
Email: erika.gasser@uc.edu
Erika Gasser researches the history of gender in colonial New England, early modern England, and the Anglo-Atlantic. Her work focuses particularly on ideas of manhood in writings about demonic possession, witchcraft, and religion from the late sixteenth century to the mid-eighteenth century. Her book, Vexed with Devils: Manhood and Witchcraft in Old and New England, was published by New York University Press in 2017. She teaches a range of undergraduate and graduate courses, such as "Colonial America," "Gender in Britain and North America, 1600-1850," and "Witchcraft and Religion in Early America."
Education
Ph.D., University of Michigan (History and Women's Studies).
B.A., Brown University (American History and Educational Studies).
Experience & Service
Work Experience
2011 to Present, Assistant Professor, University of Cincinnati, Cincinnati, OH.
2007 to 2011, Assistant Professor, California State University-Sacramento, Sacramento, CA.
Courses Taught
15-HIST-721 LIT OF AMER HIST I


15-HIST-462 SEM FOR HISTORY MAJ


15-HIST-463 SEM FOR HISTORY MAJ


15-HIST-300 INTRO HIST THINKING


HIST 1001--U.S. History to 1877


HIST 3000--Introduction to Historical Thought and Methods


HIST 3003--Witchcraft and Religion in Early America


HIST 4028--Gender in Britain and North America, 1600-1850


HIST 7021--Literatures of Early America


HIST 8073--Graduate Teaching Practicum


HIST 7070--Comparative Atlantic Worlds


Hist 2053--Colonial America


Hist 5000--Conflict and Rebellion in Early America


HIST 1101--Themes in Early American History