History
History
< Back to list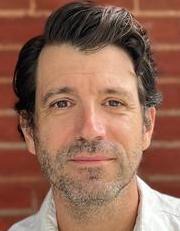 Isaac Peter Campos
Title: Associate Professor, Director of Undergraduate Studies
Office: 320D McMicken Hall
Tel: 513-556-2527
Email: camposip@uc.edu
Professor Campos teaches Latin American history. His main expertise is in modern Mexico and the history of illicit drugs. He is generally fascinated by the history of ideas, culture, and transnational phenomena. These interests are reflected in his book, Home Grown: Marijuana and the Origins of Mexico's War on Drugs (Chapel Hill: University of North Carolina Press, 2012), which examines the development of marijuana's reputation for causing madness and violence in Mexico from the sixteenth century down to its nationwide prohibition in 1920. In the process, the book chronicles the development of prohibitionist approaches to drug use in Mexico and the origins of drug-war policies in that country. It also demonstrates how Mexican ideas of "reefer madness" deeply influenced how people came to understand this drug in the United States. He is currently at work on a history of illicit drugs in Mexico and greater North America between 1912 and 1940. Professor Campos has also worked for the National Security Archive where he did research on Mexico's "dirty war" of the 1970s, Cuban-Mexican relations, and the War on Drugs since 1969. He teaches a variety of classes, from introductory surveys to graduate seminars.
Education
Ph.D., Harvard University, 2006.
A.B., University of Michigan, 1995.
Research Information
Research Support
(PI), Campos-Costero, Isaac, Narco-dynamics and the Evolution of Mexico's War on Drugs, UC's University Research Council. (URC Mid- and Late-Career Faculty Research Program Awards AY2014-15), $12,000.00. 05/01/2015 to 04/30/2016. Status: Active.
Publications
Peer Reviewed Publications
Other Publications
          "In Search of Real Reform: Lessons from Mexico's Long History of Drug Prohibition," NACLA Report on the Americas 44, no. 3 (2011): 14-18
 
"Mexico's Illegal-Reefer Madness," Los Angeles Times, May 4, 2009
 
"¡La Gente Manda!", Nueva Época, no. 630–631 (2003): 32–40
Honors & Awards
"Best Book" Prize, New England Council of Latin American Studies, 2013.
"Honorable Mention," Bryce Wood Book Award, Latin American Studies Association, 2013. http://lasa.international.pitt.edu/eng/awards/brycewood_history.asp.
Experience & Service
Courses Taught
Latin American History Survey (3 parts)


The Mexican Revolution


Modern Mexico


Drugs in the Americas and in Historical Perspective


Topics in Latin American History (Graduate Seminar)


Additional Information
Twitter: @isaac_campos