Faculty, Staff & Students
< Back to list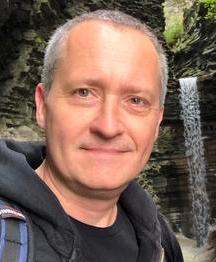 Jeffrey M. Timberlake
Title: Associate Professor & Director of Graduate Studies (PhD, University of Chicago)
Office: 1004 Crosley Tower
Tel: 513-556-4704
Email: jeffrey.timberlake@uc.edu
Community and Urban Sociology; Sociology of Population; Demography; Quantitative Research Methods; Racial and Ethnic Relations; Immigration

Jeff Timberlake CV
Research Information
Research Interests
Jeff Timberlake is Associate Professor of Sociology. His research and teaching interests are in the sociology of population, urban sociology, race and ethnicity, and quantitative research methods. His current research focuses on causes and consequences of urban inequality. Recent projects include analyses of racial and ethnic residential segregation, attitudes of Ohioans toward immigrants and immigration, and urban demographic change from 1970 to 2010.
Research Support
(Collaborator), Malat, Jennifer; Timberlake, Jeffrey, Race/Ethnicity and Health Care Access and Quality, Ohio Department of Jobs and Family Services. (PO RF01148238), $25,599.00. 09/01/2008 to 06/30/2009. Status: Closed.
(PI), Timberlake, Jeffrey, Spatial Dynamics of Housing Discrimination in U.S. Metropolitan Areas, 1989 to 2010, National Science Foundation. (SES-1226958), $147,288.00. 09/01/2012 to 08/31/2013. Status: Closed.